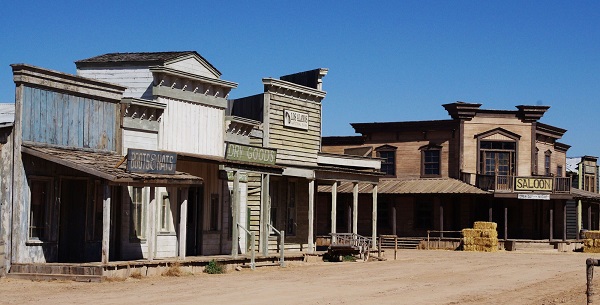 Scientology is like a Hollywood set.
It presents an appearance to the world when depicted on camera, but the reality is something entirely different.
This is a recent announcement from the Tampa org: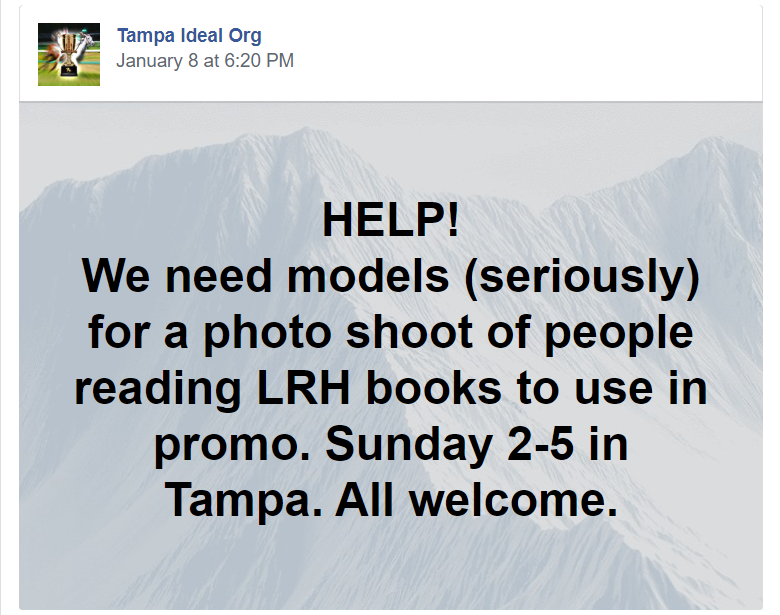 Scientology routinely exposes their blatant lies with its own promotion.
Tampa touts itself as the model St Hill Size Ideal Org — the best Class 5 org on the planet. Yet it doesn't have enough "bodies in the shop" for a photo shoot of people reading LRH books? So they round up anyone from anywhere, sit them in chairs, and pretend they are all just in the org "reading LRH books."
They are acknowledging what everyone knows: the shots that are taken of any scientology activity, inside or outside of orgs, are staged.
But they are saying it out loud and proud.
And you know that if this is the case at Tampa org, they must REALLY be struggling in the boonies.
It brings to mind the staged shots of Volunteer Ministers, the creepy videos of "ideal orgs" bustling with people walking through reception looking intent and busy and officials of third world countries posing for photo ops holding copies of (fill in the blank) having no clue they will be appearing in scientology promotional items.
Scientology is a stage set — a smoke and mirrors facade of truth hiding the reality of lies, broken promises and abuses.