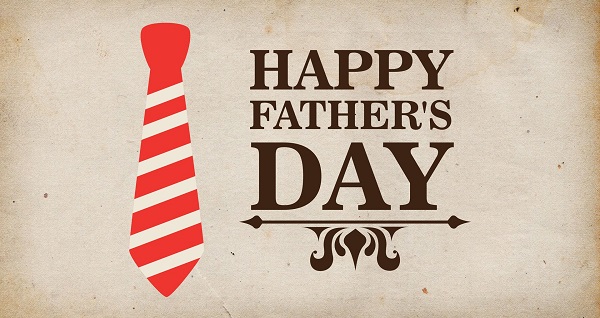 Scientology likes to portray itself as family friendly. This is never really true in scientology — the organization ALWAYS takes precedence over the individual or family. Always. Scientology tries to tell the world that it is the great protector and builder of family relationships. Just look at these excerpts from scientology.org:
But let's just focus on how this works out for scientology staff, SO Members or declared SP's. Scientology is decidedly NOT family friendly and Father's Day is simply another "reason" to try to get suckers to visit the org so the regges can try to get their money.
You can be sure, NO staff member is being given a day off because it's "Father's Day" — they're not even allowed to sleep in. There is a planet to clear. The org has to be built to St Hill Size. No time for messing around with "wog" excuses to go "off-purpose."
As for Sea Org members, they're not even allowed to have children. If they do and their children are in the SO (like mine) they don't have a clue it is even Father's Day today. It's just not a "thing" at all. And if you tried to ask for an hour to spend with your children or father, you would be routed to ethics for having "other fish to fry."
And for all the SPs out there, it goes to another level. If your scientology child tried to contact you for Fathers Day they would be expelled from scientology for committing the High Crime of contacting a declared SP.
Yet here is how they try to present themselves to the world (stock shot photos and all):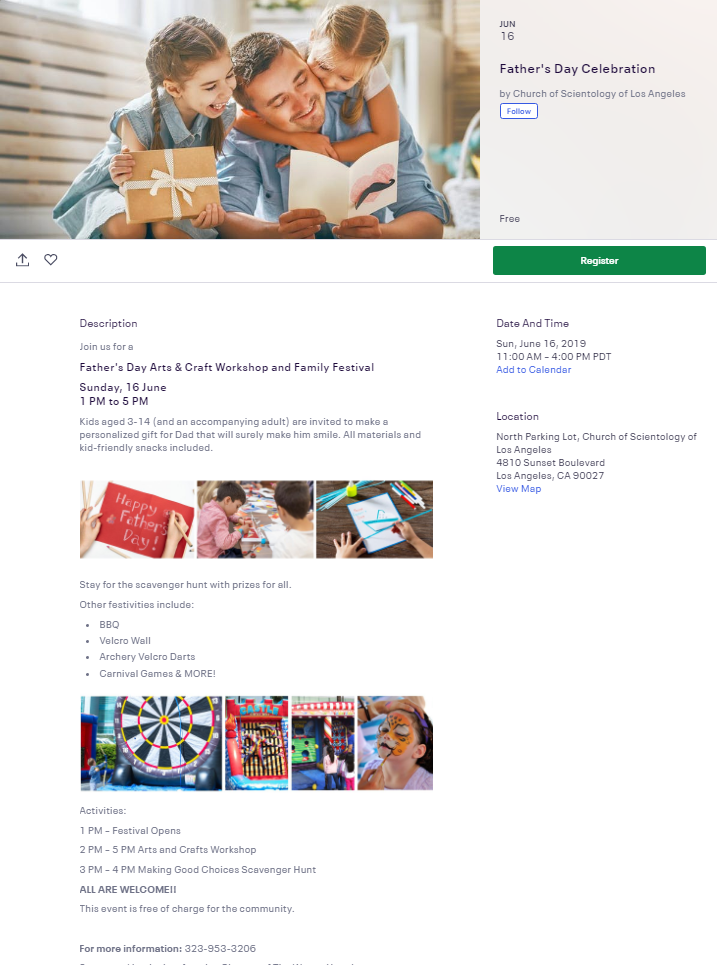 Of course, they will use it as an excuse for a "special briefing" — which is scientology euphemism for fundraising event.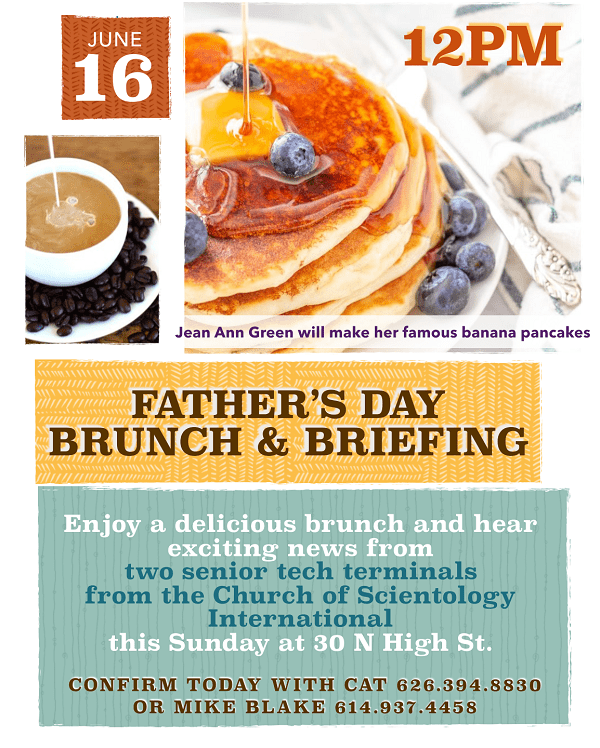 Hey scientology, how about this for a gesture on Father's Day?
For just ONE day, grant an amnesty and let every father disconnected from a son or daughter, and every son or daughter disconnected from their father communicate with one another?
Nah, we know that's never going to happen – it would violate your "firmly held religious beliefs"…
It seems the only way to solve the dilemma is to force change from without.
So to all the dads and kids out there who suffer from the cruelty of scientology disconnection today, use it as a motivation to redouble your determination to bring the abuses of disconnection to an end.
And to all the dads and children out there who are able to celebrate Father's Day – cherish it. Don't take that bond between you for granted. You may never know how important it is until it's gone.