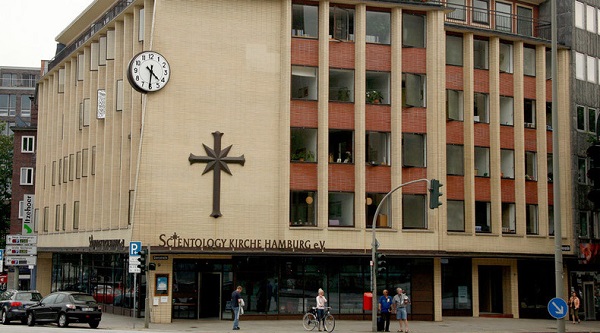 Though there are 3 "ideal orgs" in Germany — Berlin, Hamburg and Stuttgart and 6 "regular" orgs — Dusseldorf, CC Dusseldorf, Frankfurt, Hannover, Munich and CC Munich (3 of these really exist on paper only) — things remain moribund for scientology in the largest nation in Europe.
No new orgs in Germany since the 1980's. None in the former East Germany ever.
And some updated news as the Office for the Protection of the Constitution issued its latest annual report last week:
Again in 2018, the Scientology Organization did not come closer to achieving its objective of establishing a "scientologist society" in Germany. Membership in Germany dropped slightly during the reporting year to about 3,400 persons, and the number of high-profile public activities remained low.
The Scientology Organization continues to be guided by the writings of its founder, L. Ron Hubbard, which make clear that a society based on Scientology teachings would not guarantee essential fundamental and human rights.
Membership dropped? With 3 ideal orgs? This must be some psych propaganda….
And 3,400 people for 9 orgs. That's 400 people per org which is possibly a high estimate (though sure to be more accurate than any figures scientology provides). But in a country of 83 million that is a miniscule percentage of the population. Less than half of one hundredth of 1%. About 1 in every 30,000 people. Scientology is NOT "Clearing Germany".
Things are not looking good in Deutschland. The only explanation is that it is definitely the psychs. After all, Germany is the stronghold of psychiatry according to scientology.
So where is CCHR? They claimed psychiatry would be eliminated by the year 2000. And every year they have had greater gains and accomplishments than ever before thanks to the IAS? I guess CCHR is also being suppressed by the psychs?
If only there was some tech as powerful as the psychs have….