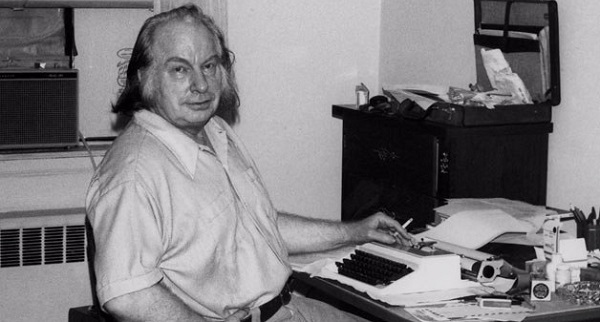 Brian Lambert sent in another of his thought-provoking pieces about the writings of L. Ron Hubbard. Enjoy.
SCIENTOLOGY "KNOWINGNESS": LONG LIVE THE TOOTH FAIRY AND HER FRIEND THE TEDDY BEAR!!
I want to preface this essay with the thought that not everything in Scientology is delusional. Nothing can always be absolutely one way or another in a relative universe.
Seeking to communicate when there is an upset, seeking the root cause of a problem in one's mind, listening to people when they are having issues, looking up words in a dictionary, being a good student and occasionally finding a past life recollection that resolves a present condition are all a good thing. But it is these good things that give rise to accepting delusional imagination. "If this works, then that probably works too," is the fallacious reasoning that is the doorway to collapsing lies and truth and accepting them as equal values.
Gee wiz, auditing resolved my issue with Harry, therefore psychs are from the planet Farsec, BTs are thinking thoughts through me and I am stably exterior with full perception. There are endless Hubbard delusions that we all accepted as true. It was the many positive and valid experiences that gave credibility to Hubbard's delusional mental state, which then became our delusional mental state.
This essay is not about the positive things in Scientology. Nor do I choose to argue that they exist or do not exist with Hubbard apologists or antagonists.
THE TEDDY BEAR UNIVERSE
Back in the New York Org – early 70s – when it was at the Hotel Martinique, I met an OT3. I was in my "all of this OT stuff is real stage"; I was 17 years old.
This OT3 women proceeded to tell me that she has a Teddy Bear universe that she created. She told me that there, in her Teddy Bear universe, she would talk to and play with her Teddy Bears.
I believed her as I believed OTs were super beings. I believed she created a real universe with the same power as the Supreme Being creates space, time and objects.
The question is: how can a "rational" human being ever come to a point where they actually believe that they have an actual Teddy Bear universe?
What are the psychological steps?
What are the doctrines, the words, the auditing experiences, the study materials that can bring a human mind to LITERALLY destroy the lines between truth and imagination, between madness and sanity?
In my opinion it's the word that Hubbard created:
KNOWINGNESS
In an auditing session one day, I was trying to find some whole track incident. My brain was ready to explode because I could not find the incident. My auditor had her TRs in and kept giving me the commands but nothing, absolutely nothing was reading.
Then my auditor looked at me with "tone 40 intention" and said, "Brian……….. you know". She delivered the command with such certainty that it acted like a hypnotic command. And it also flattered me. It gave a false credibility to a talent of "knowing" that I decided I must have, but I am too occluded to experience.
Then and there I said to myself, "this is auditing, Hubbard's science of truth, there must be something there, it's my whole track occlusion that's blocking me from "knowing".
With my "certainty" that something must be there I created that something in my thoughts and…
BOOM!!!!!
The auditor got a read and said – THAT! – what's that Brian?
I thought, "finally, I got it. It must be true because the needle is going blip".
I communicated my imaginary creation, which I now thought was real, and got an FN, went to the examiner, communicated my cog and then and there I was initiated into the Scientology cult of collapsing objective truth with delusional make believe.
All of these things: the needle reads, the floating needle, the "end of session" with auditor smiling and feeling proud, the examiner acknowledging the floating needle and his granting of beingness TRs – all acted to dissolve the difference between objective truth and delusional make believe in my mind.
I was now a Scientologist with "knowingness".
My mind was now in the hands of a dangerous Malignant Narcissist.
Now, everything in Scientology was "true". And what gave me that sense of certainty: I now had knowingness!
Meaning, I had lost the ability to differentiate the real and the unreal.
I was now an owned intellectual slave to a dangerous madman.
I was now in the Scientology thought club that says, "if it pops up in the mind and I think it – it must be true."
I was now in the Scientology thought club of replacing real knowing with E-meter reads.
I was now in the Scientology thought club that says, "those that doubt you, or question your thoughts, are invalidating your "knowingness"."
I was now in the Scientology thought club that needed to be around other similar thought slaves to constantly validate make believe. And in that safe bubble of make believe we all felt safe to dream our mad delusions with others and not be questioned or invalided.
Because none of us wanted to invalidate anyone else's "knowingness."
How many Mozarts, Jesus', Mary Queen of Scots and Beethovens did you meet in Scientology? I met many. And I was just as guilty of letting my ego think up some great personage in my past. I was able to do this all because Scientology validates "knowingness".
And how many PCs said they were dirty smelly flea ridden peasants with rotten teeth, who died of an infected scratch at age 12. Not a one did I meet.
They all had "knowingness" of their past lifetime greatness. And none of us had the balls to invalidate these delusions. Because we did not want in invalidate their "knowingness". And besides, it's a high crime to do so. It's a high crime to see through the lies and delusion, because we are making less of another person's "knowingness" and invalidating Hubbard's delusional "tech".
When Scientologists say they "know", remember this:
They have collapsed reality and delusion, lies and truth, objectivity and imagination with the justification of having…
KNOWINGNESS
Yet another word definitionally raped by the man who sought to redefine words for psychological manipulation and control.
What lurks in the Scientologist's mind as knowing, is in reality, a distorted dangerous philosophical doctrine which leads the unsuspecting disciple to equate objective truth with whimsical imagination.
What the Scientologist "knows" as truth, is inspiration for comedians making fun of Scientology.
It's their "knowingness" that transforms a normal human being intro the brunt of jokes.
It's their "knowingness" that makes them into circus clowns and Hubbard lap dogs.
Sorry Tooth Fairy and Teddy Bear, I hope I did not invalidate your existence. If so feel free to write a Knowledge Report. It could be my overts speaking.
And………. Thank you Foolproof for inspiring this.
Warm Regards,
Brian