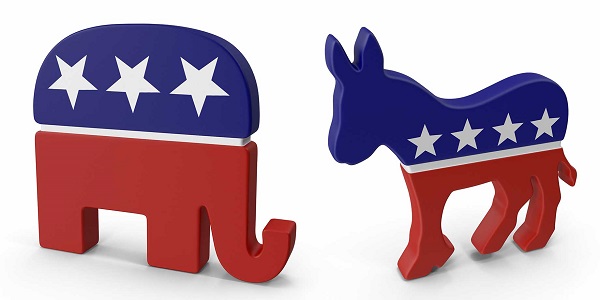 I have written a few pieces here about the general inclination of scientologists to vote Republican.
Hubbard's disdain for government and welfare are important reasons why scientologists tend not to be liberal/Democrats.
But the biggest reason has to do with psychiatry. In this, scientologists are single-issue voters and virtually every one of them would never vote for a Democratic administration.
Scientology's oldest and most dedicated "social reform" group, Citizens Commission on Human Rights (CCHR) has recently made clear to all scientologists that the current President and his administration are committing heinous crimes by wanting to expand mental health care. The rhetoric is colorful as is the way of CCHR (who claim they are "obliterating," "destroying," and "annihilating" psychiatry). Nowhere else does scientology take such clear political positions, urging their people to contact their federal representatives to protest this travesty.
It's also interesting to see them lobby for "effective non-psychiatric, non-drug alternatives" — of course, scientology forbids "psych cases" from participating in scientology at all…
Perhaps they advocate the Hubbard solution from Science of Survival — "quarantining them" like the example he offers of the Venezuelan dictator who "solved" leprosy in his country by realizing most lepers were beggars so he rounded up all the beggars and "destroyed" them.
You also have to love their motto "Put people over profit — take action against abuse." You would hope they would take this to heart with respect to scientology…