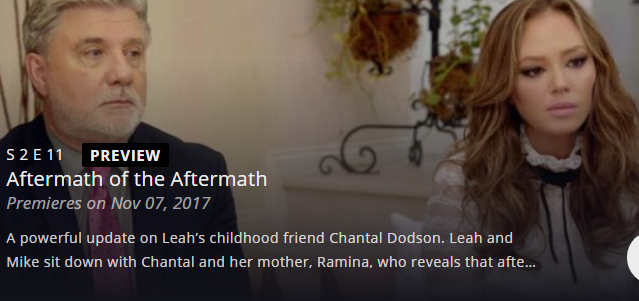 True to form, scientology had their brilliant "response" to tonight's episode up before it aired.
Snatching the "high ground" their big takedown of Ramina is "we threw her out in 2016" and she is a "Total Fraud" because she "manufactured an exit from the Church."
Hahaha
It is almost doing Ramina a disservice to even pretend she needs a defense — it's as if I might be giving some credence to scientology's insane "response". Once again, clearly they had not watched the show, so they prove to the world they truly are intelligence challenged robots. There is not a single person anywhere who would watch that show and not 100% believe Ramina. Nor that SHE felt like she was still under the mind control of scientology until she watched the Mirriam Francis Aftermath episode.  Scientology didn't "throw her out", but even if they had, they TOTALLY MISSED THE POINT.
Scientology loves to rewrite history, but they look so stupid when they rewrite history even when they don't know the history that is being told.
This is their summation: "In other words, the entire story is invented and staged for the cameras, with Remini patting herself on the back by lying in claiming, "You are the first person who was willing to take a stand from watching the show."" Maybe scientology knows some others who are wanting to come on the show?
One thing we have learned over 2 seasons of The Aftermath — the response of scientology to everything that is covered in the program is the best evidence that it is true.
They have a POW video on Ramina. They took a bunch of the people that Ramina used to work with and they level damning accusations "she is a liar" and "she didn't do good research" — in fact they state specifically she "typed in wrong words on labels, made egregious typos and caused financial waste due to her incomplete research".  Now if anyone should not be throwing stones from the glass house of typos and grammatical mayhem, it is scientology.
But what is even worse is the old people they pull out of mothballs, plaster with makeup and give false titles to like "Director of Internal Affairs" (actually the Director of Inspections and Reports Gold) and no titles "former boss."  They are not named.  Why? When they have NO DOCUMENTS, they have NO SPOKESPEOPLE, they refuse to PARTICIPATE IN THE SHOW, but only have "POW videos" in response, one would think the people would be identified. Are they afraid WE are going to hire PI's to follow them? Or contact their families? Or put up hate sites about them? What exactly are they worried about?
Well, just for the hell of it and for posterity's sake, I am going to list the names of the lipsticked pigs (there are two in there I cannot for the life of me remember, they were REALLY low level people and I am sure one of our commenters will help me out — now done, see below) who anonymously accuse Ramina of being dishonest: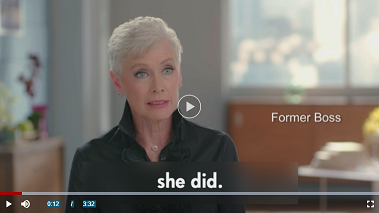 Kathy Lemmer (failed and busted GI Exec International, failed and busted Commanding Officer Gold, failed and busted CO Central Marketing Unit)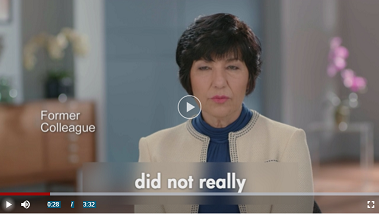 Can't remember who she is… Ramina now said she is Sharon Hill. Right. A monumental figure in the history of planetary clearing.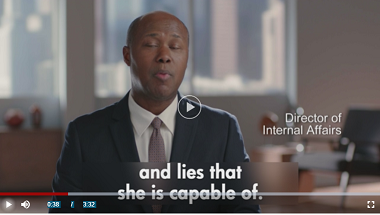 Gerald Duncan Director of Inspections and Reports — they guy that told Ramina she had to divorce Richard.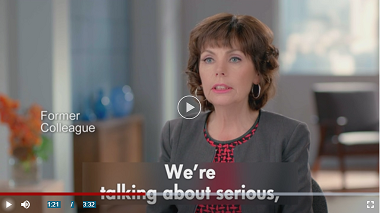 Marie someone or other (Swedish woman)… Andersen. Thanks Marc H. Another star in the galaxy of planetary salvage…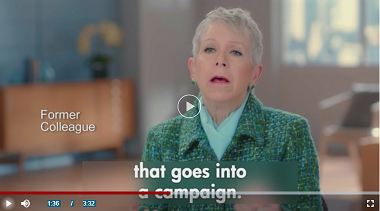 Annie Alcock/McGinley — never amounted to much.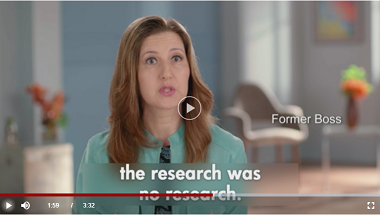 Michaela Stave Botteon (Failed and removed CO Central Marketing Unit)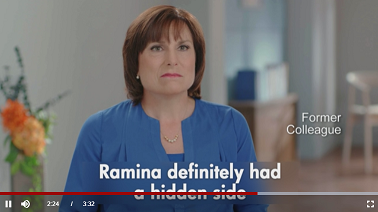 Linda Sukkestad — completely forgettable. If not for Marc Headley I could not have identified her if you paid me a million dollars. Seen her face a thousand times and no impression made.
Frankly, the whole effort to "dead agent" Ramina is the most pathetic one yet. Scientology says in their little blurb that it's "obvious" that "Leah fatigue has set in." Surely it has for them. I bet it is cause for celebration that this season is nearing its end.
Just as a note with respect to Ramina being "thrown out."  Scientology claims it has "expelled" and "thrown out" and "gotten rid of" everyone who ever speaks out, no matter what they had to do to escape the clutches of scientology. And lo and behold, they have this a little further down on in their Ramina smear page: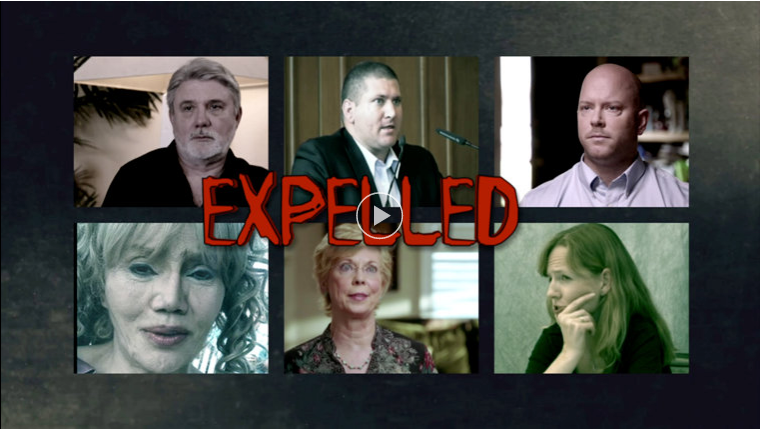 Once again, they messed up, Karen DeLaCarriere was not in this episode. They just seem to find Karen worthy of smearing when they have a vacant square in their box. Though I guess Leah didn't make the cut?
Then they trot out a little blurb about each contributor — all really ancient lies they seem to think if they repeat often enough people will believe. Except nobody buys any of it — "wife-beater Mike Rinder", "perpetually angry Aaron Smith Levin", "thief and liar Marc Headley" "Mary Kahn child abandoner" etc
Scientology presents an ugly, hateful face to the world. THAT is the truth.
Ramina presented the face of humanity, courage and motherhood. THAT is also the truth. So proud of her and everyone else who has participated in this show.