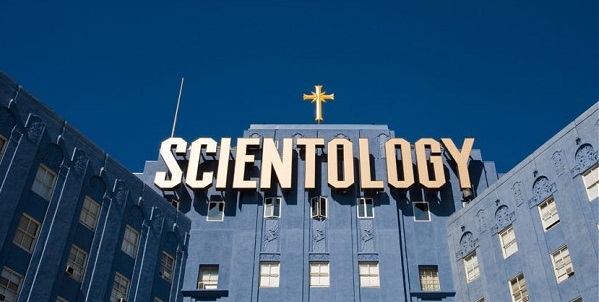 Our old friend Terra Cognita is back with more insight. Sadly, I imagine many readers here can relate to these observations. 
I stopped writing regularly about Scientology after I'd said everything I thought I needed to say. I'd climbed out of the rabbit hole. Exorcised my demons. Laughed at the hypocrisy. And finally capped my pen when I felt it was time to move on.
And yet, I still think about Scientology. Not as frequently as during the first couple of years after I'd left, but I still have occasional conversations in my mind with those I left behind—with those still trapped inside the bubble. The church was a big part of my life. All my best friends were Scientologists.
I rarely think of Scientology anymore. My days of events, courses, fundraisers, and writing up overts and withholds are over. Life is good. I have few regrets. And yet, those conversations persist.
Why?
Helping others—especially those close to us—is innate to the human species. Most of us, anyway. LRH wrote in DMSMH that survival was our common denominator. I don't know if it's the biggest or the only common denominator, but I agree that we survive best by helping each other. Which brings me back to those imaginary conversations with those I left behind.
I'm not sure what prompts these chats, but they usually occur late at night while I'm trying to fall asleep. They begin innocently enough, usually the result of stumbling upon the subject while flipping through my mind's card catalog. Less frequently, it's the result of a recent encounter downtown.
It's Sunday morning in one of these scenarios. We're in a restaurant. Me and my wife. There for the huevos rancheros, the best in Santa Barbara. The place is packed, and the hostess tells us the wait will be fifteen to twenty minutes. We turn to go outside when I spot Stan and Sally sitting at a table under a classic Yater surfboard mounted on the wall. Oh. My. God. Do I go over and talk with them or let them be? A wide grin on my wife's face urges me onward.
"Hey guys! Long time, no see," I say, stopping in front of their table. "How's it going?"
I can almost see the gears turning in their heads while they decide whether to talk with us or get up and leave. On one hand, they did nothing to initiate the meeting; they've done nothing wrong. They just came in for breakfast, and deep down, they know we're not true suppressive persons. A little "good roads, good weather" should handle the situation, right? Not only did the man himself, LRH, promote this form of "handling," Stan and Sally have been involved with Scientology for over forty years. They've done countless courses and seminars on communication, completed Grade Zero eons ago, and are Operating Thetans, cause over matter, energy, space, and time. They can deal with this.
Gears continue to grind.
On the other hand, they're consorting with the enemy. Which means they must have done something to "pull in" me and my wife—must have committed some kind of overt or another. Which means a trip to Ethics—which everyone knows has become increasingly Draconian. Stan and Sally are nearing retirement age—past it, actually—and can't afford to buy their way out of trouble anymore. They've already donated most, if not all, of their savings toward an empty, un-renovated, allegedly Ideal Org located a couple of cities to the south, and neither of them is in great health.
I toss sand in the gears by asking an innocent question. "How's Finley doing?" Finley is their daughter—our god daughter—who we haven't seen since they explained they'd have to disconnect from her if she didn't disconnect from us first.
"Ah…she's good," Stan says.
"Still living in Seattle?" my wife asks.
"Uh huh," Sally answers.
"Has her boyfriend been released from prison, yet?"
"One more year to go," Stan answers.
"How about Jane and Sean? Taken any trips with them lately?"
Jane and Sean, Stan and Sally, and we used to regularly vacation together. For years. For decades. Our kids; their kids. We were all best friends.
"We saw them a couple of months ago. They're doing fine," Sally says.
"Still living in Riverside?"
Nod.
"Did Sean finally get a job?" I ask.
"Yeah; he's working at a company that makes parts for the airline industry."
"Sweet."
"Jane still working as a claims adjuster for that insurance company?"
"Uh, huh."
Bla, bla, bla. Bla, bla, bla.
What I really want to ask them about is their relationship with Scientology. I know they're still involved because a short while ago I saw them in a group photo promoting "ideal orgs." I'm curious if they've done anything else on the Bridge. I'm curious about the condition of the local org. I want to know how they've been—how they've really been.
I want to sit down and explain how Scientology really is a classic cult. How it fits all the standard definitions. How it actually does more harm than good. I want them to wake up!
I want to tell them how great life's been since we left. How many new friends we've made. All the trips we've taken. All the fun we've been having hiking and riding and experiencing the super-blooms all over Southern California.
I want to know why they're still connected with Scientology. I want to know why they haven't made the break like most of the others in the area. I want to know how they can continue to believe in tech and policy that makes little sense. I want them to know that there is life after Scientology. A better life. A life outside the bubble. I want to help them to see the light!
 I want to tell them about everything I've learned since I left. I want them to know David Miscavige is not only a crook, but that the man is crazy—both by conventional standards, and by LRH's own words. I want to tell them the Hole is real. I want to explain how LRH wasn't all he was cracked up to be; how he subtly manipulated people, and how much of what he wrote is BS and was written specifically to deceive and mislead. I want them to know that most of what they've read about his involvement in WWII is a lie. I want them to know how he really treated others. I want them to know that he died a broken, drug-addicted recluse.
But of course, I can't say these things. Not only are Stan and Sally not able to "have" the truth, they're scared of the consequences of just being in our presence. Anxiety and worry are plastered across their faces— akin to the fear I used to see on the faces of those I interviewed on the streets during one of the Tone Scale drills.
I want to communicate with my old buds! Really communicate with them. Unimpeded by the threat of Ethics. Because I really want to help them. Because we have a long history together. We broke bread. Partied. Went to movies. Vacationed together. Celebrated holidays and births. Watched our kids grow up. I love Stan and Sally. I care about them. I want to help them. Because I'm human. And that's what good humans do.
I can't help myself. "So…how's the Org?" I ask. "Getting ready for the big move to Ventura?"
"Soon," Stan says—without much enthusiasm or sincerity.
"Great," I acknowledge—without really meaning it.
Once again, I can't help myself. "Just for the record…do you guys really think we're SPs?"
Stan and Sally glance at each other. Stan says, "Maybe not a true two and half percenter, but you did violate policy."
"And which policy was that?"
Stan and Sally exchange more uncomfortable glances. Both their faces have become flushed. I shouldn't have asked.
Stan says, "We really can't talk about it."
"Of course you can't," I say. Then add—because I still can't help myself, "You did attest to being able to communicate freely with anyone on any subject, right?"
"I'm just just choosing not to."
Of course you are. Blinder-free, self-determined, a man in control of his own destiny! I feel like slapping him and shouting to wake-the-fuck-up.
Instead, I nod and say, "Right."
More uncomfortable silence.
A waiter arrives with Stan and Sally's breakfasts. Sunny-side-up eggs and corned beef hash for Stan. Yogurt and granola for Sally.
"Well…if you ever need anything," I say, "or if you just want to talk…you know where to find us."
Stan nods. Sally nods. Weak smiles strain the sides of their mouths.
I say goodbye. My wife says goodbye. Weak smiles strain the sides of our mouths.
Later, over our huevos rancheros, all the things I should have said flash through my mind.
Little is more exasperating than trying to communicate with a thoroughly brainwashed friend. Little is more frustrating than wanting to help someone you love who doesn't think they need help, who thinks they're "flourishing and prospering," despite all indicators to the contrary.
That said…I continue to hope that one of these days we will once again share breakfasts together.
Still not Declared,
Terra Cognita