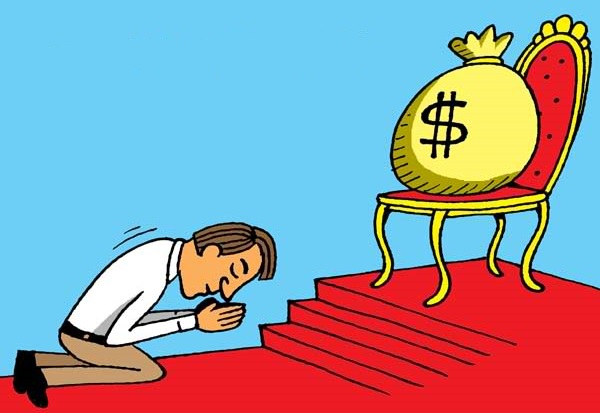 Here we have the latest evidence of the state of the "church" of scientology and its descent into the worship of money.
Of course, the ONLY thing anyone talks about in scientology these days is "donations" and "donator statuses" — primarily to the IAS and Ideal Orgs, but also to numerous other lesser vampire entities that hang out in the dark cave that is the scientology world. It is what determines your status and your ability to negotiate the increasingly arbitrary "church ethics."
But still, who would have ever contemplated a decade ago, let alone when the Freewinds was first launched in 1988 (26 years ago, not 25…) that one would ever see this:
The Freewinds is holding a week of seminars conducted by a non Sea Org WISE Consultant so you can learn how to make money to give to the "church.'
I would love to see these 100,000 people he has "helped to success."
Wonder what he is being paid for this? It's "only" $2,170. But that does not include how much you have to give to the IAS in order to get off the Freewinds which is I guess what they mean when they talk about the "full Freewinds Experience."
Scientology has become a parody of itself. The highest org on the planet now has it's Sea Org members pimping for a WISE Consultant to get people to come to the ship because they are so desperate for anyone to come and give them some income.
The massive flow up the Bridge as a result of GAG II isn't resulting in the Freewinds full of people doing OT VIII.  I wonder where those masses are? Instead they are importing wise guys to conduct seminars on how to make money to give to the IAS.
Admission of failure on so many levels.
Chris Shelton Video
I just watched this video at Tony's site and I highly recommend it to anyone who has had questions about how Miscavige controls the church or got into the position he is. Chris does a masterful job of disentangling a VERY complex story. Take the 40 minutes and watch it. As he says  — you will end up understanding a LOT more than scientologists in the church ever will.