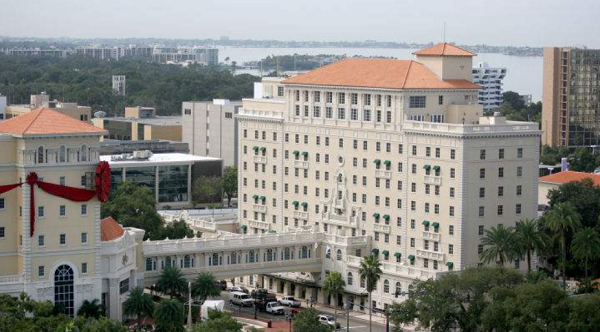 The scientology scam continues in Clearwater.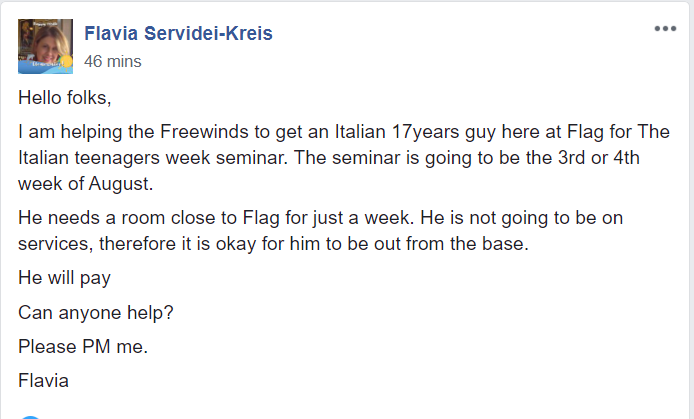 How revealing this FB posting is.
This public person is "helping" the Freewinds to get a 17 year old kid to the ship.
She is begging someone to give him a room (if he is going to "pay" why isn't he just staying in a hotel?) and that's OK because "he is not going to be on services."
For anyone who doesn't know this, people who come to Clearwater for services at Flag must stay in a scientology owned hotel. They would not want any of their money actually going INTO the community.
Remember this City of Clearwater when scientology claims they bring in thousands of visitors each year…