Here we go again, more ridiculous hype. Opening their abandoned castle as an "AO" is going to solve crime, drugs, poverty, education, disease and political dishonesty… By getting a handful of people to "blow off" their BT's and Clusters? And I do mean a handful. This is not the JOB of an Advanced Org — that is the job of Missions and Class 5 orgs to reach into society and change conditions.
But these are obviously the "buttons" in South Africa, so they pitch people with "we will solve these things with an AO" and assume the sheeple will not stop to think "Why would an AO make any difference to these things? If we wanted to accomplish that why aren't we opening missions or at least giving money to do that…"
They know their audience. They tell them anything and they buy it.
To All South African Scientologists,
What can we do about crime?
What can we do about drugs?
What can we do about disease, poverty, poor education, political dishonesty and a beautiful country being destroyed by wicked intentions?
South Africa is in trouble. We need to move back up its downward spiral. We need to come back.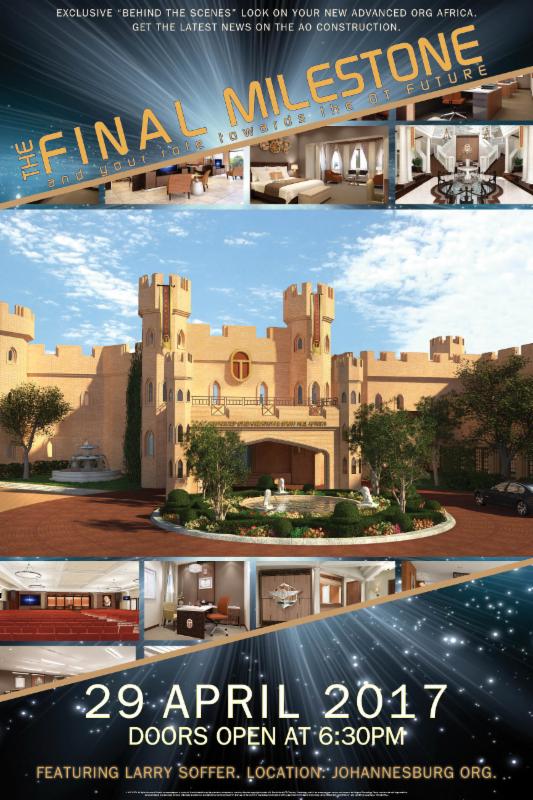 Find out how we can at our Advanced Org Briefing on April 29th.
Larry Soffer, a renowned mentalist who can make a building disappear, will be performing. There will be food, music, and guests from all over South Africa.
What can we do for this country? Find out at the event!
Contact the AO Africa Events I/C by phone at (081) 551-9083 or by email at [email protected] to CONFIRM you will be coming to the event.
ML,
The AO Africa Team

And I have no idea who Larry Soffer is — but he is "featured".
These "behind the scenes" "briefings" are really "behind closed doors" "take your money" events. You would think people would have figured that out by now…