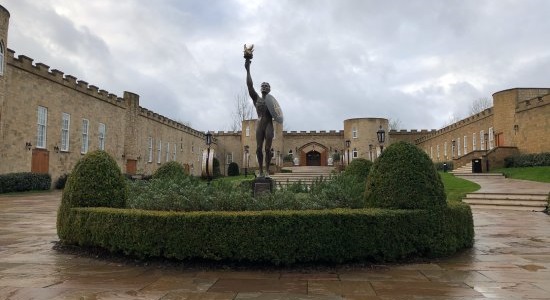 Here is some new hype from the original St Hill (and now home to the infamous IAS "Eunuch Man" statue):
Dear Xxxxxx,
I wanted to inform you of the great expansion that is happening at Saint Hill right now.
First of all, you will be pleased to know that we are experiencing an incredible OT boom, having people come from all around the world to do their OT Levels. In fact we now have 127 people auditing on the Solo OT Levels.
The expansion does not end there, in fact, we are right now finishing the construction of our Central Qualification Organization that will be manned by a total of 40 Sea Org members, dedicated to ensuring that Saint Hill personnel go up the Bridge all the way to OT VII.
All this expansion requires a growing number of Sea Org members dedicated to clearing this planet.
If you are interested in joining this fantastic team, let me know.
Much Love,
Jessy Bertilorenzi
Saint Hill Recruiter
Phone: 07533 881 876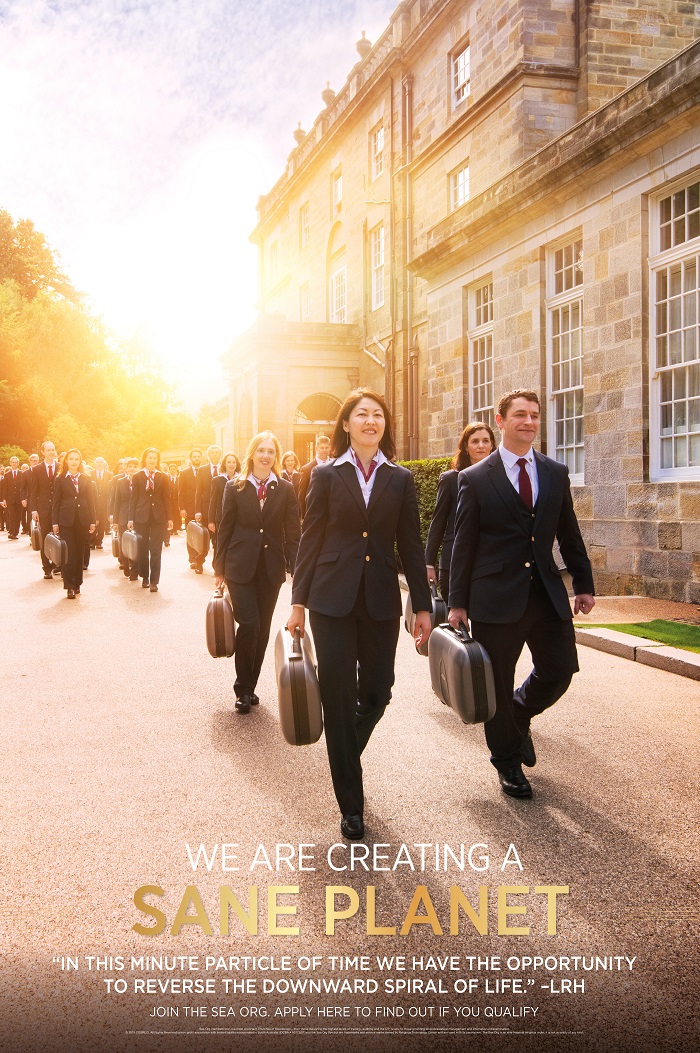 Suppose half of their 127 people "auditing on the Solo Levels" are on OT III — because that is the longest solo level St Hill offers (a mere drop in the bucket when compared to auditing the same BTs and Clusters on OT VII which takes years even though the procedure to free these poor DBs is MUCH faster on Solo NOTs than having to wade through lists of volcanos and run through Incident II and Incident 1).
Say it's 60 people on OT III (this might be generous as there is always drop off between levels).
If it takes two months to complete (which according to Hubbard would be bordering on "quickie") then that is one person a day completing or 7 a week.
This isn't enough people to make any impact on anything. And if half of these people are coming from around the world, then 3.5 people a week are moving onto their OT Levels from all the orgs in the British Isles – including the "ideal" orgs in London, Birmingham and Dublin. Or one per week from the ideal orgs and nothing from all the rest.
This is "an incredible OT boom"??
This is "Clearing the Planet"?
This is something to shout from the rooftops?
No, this is scientology delusion.