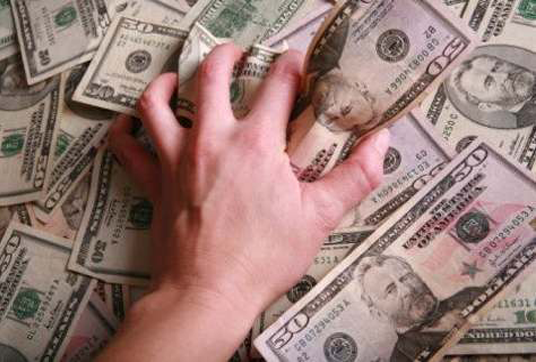 Peter Bonyai sent me a copy of a Hungarian facebook posting that lists the prices the FSO is charging for Super Power.
It is interesting to see how much they are gouging public for the privilege of receiving this rundown designed for staff.
Here is a translation:
     0.      There is a 5000 USD base cost (officially, to cover the costs of the perception drills, which are not subtracted from the intensives). One also gets special clothing for this, which can be kept. Apparently, 50 Sea Org members are assigned to the delivery of these drills.
     1.      Medical clearance is needed for these drills too, which costs an extra 200 USD.
     2.      Usual Tech Estimates: 5-7 intensives for people who are not Clear, 4-6 intensives for Clears and OTs.
     Pricing for intensives:
     1 – no discount – 5,000 USD
     4 – 5% discount – 19,000 USD
     6 – 10% discount – 27,000 USD
     8 – 15% discount – 34,000 USD
     10 – 20% discount – 40,000 USD
     12 – 25% discount – 45,000 USD
So, if you buy 6 intensives upfront and then add the mandatory surchage of $5000 for the "perceptic drills" (which cost NOTHING to deliver other than some people in "special uniforms" who "supervise") you are shelling out $32,200, without including accommodations, meals and mandatory contributions to the IAS/Ideal Orgs/L. Ron Hubbard Hall and Planetary Dissemination.

Of course, the vast majority of people who have now routed on to Super Power paid for it years, if not decades, ago during the prime of the "Cornerstone" cornholing. 50% discounts were offered to those who reached certain levels of contribution, and many then put "money on account" to pay for intensives.
This is why Flag is so desperate — they are servicing people who paid for Super Power years ago, making no NEW income. And they have put such an enormous price on entrance to the SP building, that it is a huge barrier to the shrinking numbers of available public.
This is why there is such a heavy push on the "Flag World Tours" — with 4 or more "highly trained auditors and C/Ses" along with Super Power "technicians."
It's not looking good at the "top of the Bridge." The Freewinds is begging for money to buy fuel, how long before Flag is begging for money to pay the utilities?
The outer perimeters have fallen, Rome itself is crumbling. Miscavige's "bread and circuses" events are losing their appeal.
The scientology empire is past its "use by" date. It's only a matter of how long it can continue cannibalizing itself.