My daughter, Taryn, was born on 22 January 1978. Today she turns 45.
I thought I would take the opportunity to reprint the letter addressed to her and her brother at the start of A Billion Years. And also to put some photos of her here. As you may know if you read my book, after I escaped in 2007 my personal belongings were sent to me, without ANY of my photos or anything that memorialized my life in the Sea Org. Since then, scientology has spent inordinate amounts of money creating internet hate sites about me, many focused around my children and ex-wife. They have used some of my photos on those sites, so I downloaded them… The photo above is one of the very few I have of my parents (both OT VIII and both deceased).
A LETTER TO MY CHILDREN
Dear Taryn and Benjamin,
Let me start with this: I am truly sorry for placing you in a world
where your future was preordained. It is difficult and painful to contemplate
that I brought you into a life where, from your earliest years,
you were denied any meaningful free will. If I had known then what I
know now, I would never have let that happen.
A few days after you were born, you were turned over to the nannies
in the "nursery." Your mother and I rarely saw you as you grew up,
but that was justified in our minds—we had a larger purpose that was
far more important. We were saving mankind and didn't have a minute
to spare. No distraction from that vital work could be tolerated, including
time spent with you, our children.
Yet, to be honest, had I spent more time with you, had we spoken
more, I would not have taught you any differently. I was as dedicated to
the cause of scientology as anyone could ever be. At the time, I thought
I was being the best parent I could be by being the best scientologist I
could be.
I wrote this book for you. It may seem odd to write a book for an
audience of two, but my hope is that at some point it will help you
make that decision to find your own way out of the scientology bubble.
Maybe not today or tomorrow, but someday. In the meantime, I believe
there may be others who have had similar experiences and perhaps will
find my story helpful.
If you are still in scientology as you are reading this, you are
immersed in a carefully constructed cocoon that makes you believe,
with all your heart, many things that are provably false. You will be
certain this is a book of bigoted lies. I hope you come to see that scientology
is a mind prison designed to be nearly impossible to escape.
Let me paint a picture that might be easier for you to understand.
Imagine that from the first moment you could comprehend words
being spoken, you were told that if you traveled outside the wall around
the house in which you were born, a terrible fate would befall you. And
that if anyone beyond that wall tried to tell you there was nothing to be
afraid of on the other side, they were an agent of evil, simply trying to
trick you into falling into their clutches, where you would die a horrible
death and live in darkness for eternity. You were told how lucky and
privileged you were to live in a beautiful house far from the cruelty and
evil that run rampant outside that wall. Under those circumstances, it
is unlikely you would risk walking out the door and jumping over that
wall.
Like you, I grew up in that house and was afraid to venture beyond
the wall. I didn't consider the possibility that there was anything of
value in the non-scientology world. I had been taught that the wall
was real and horrors outside the wall were waiting to engulf us all if we
ventured beyond. That's what L. Ron Hubbard told us and so it was
true. I passed this same message along to you. I believed with all my
heart you were fortunate to be brought into the safe, happy, and ethical
bubble of scientology.
Only when life within that world had become intolerable did
I finally make the leap over the wall. It took me a long time, and I
endured more hardships and abuse than one should to reach that point.
I will try to explain in this book how I became immersed in a way of
thinking that made the unthinkable perfectly rational and inured me to
things "normal" people would never have tolerated.
When I did finally leave, I was astonished to discover that life beyond
that wall—the non-scientology world—is not full of bogeymen, death,
and destruction. It is a large, exciting, and vibrant place far less dangerous
than we had been warned. It is in fact much healthier and more
enjoyable than life inside the scientology mind prison. Since I escaped,
I have been shouting back over the wall, throwing notes tied around
stones, and skywriting to anyone who may look up—attempting to get
the message through that there is a big, wide, beautiful world out here.
I hope you can discover the real world for yourselves, too. No matter
what you may think, it is never too late to start over. I was fifty-two
when I began afresh. An old dog can learn new tricks.
I owe it to you to try to tell you the truth, and I have to have faith
that you, my own children, might eventually listen. Even the smallest
crack in your conviction might lead to more questioning. And as soon
as you begin questioning, the end of the nightmare is near.
I want you to know that I harbor no ill will toward you for the
things you have said about me. In fact, the love I feel for you is greater
today than at any previous time in our lives. Distance from the corrosive
thought control of scientology has increased my capacity for compassion,
empathy, and love—emotions not valued in scientology. That
distance has also intensified my feelings of guilt for having put you in
the circumstances you are in.
Today, I know what it means to raise a child. Your younger brother,
Jack, has been brought up outside the confining walls of scientology. I
take him to his soccer games; we eat out together; I help him with his
homework and school projects. We go on vacations and spend holidays
together as a family—things I never got to do with you. Helping Jack
grow up is a beautiful and rewarding part of my life. But it is also a
constant reminder of all the things you and I missed.
Maybe some of what I write will help you see through the propaganda
that I am an evil person bent only on the destruction of mankind.
Eventually, you may want to know about me, and I may not be
around to tell you in person. Perhaps reading this book will help you
understand the long path I took.
I love you.
—Dad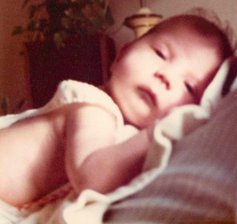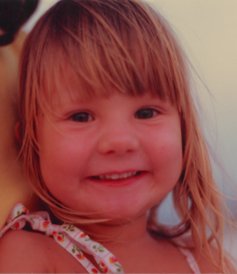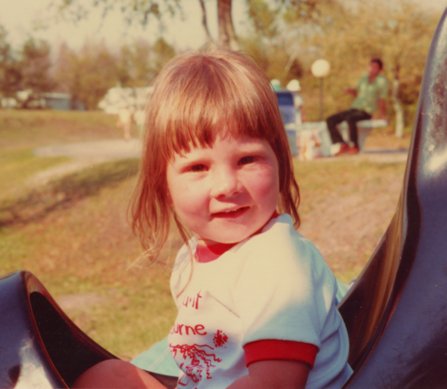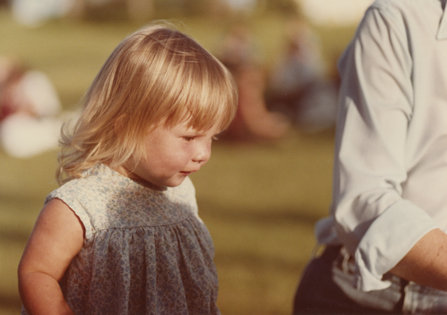 Happy Birthday Taryn. I will always be here for you.