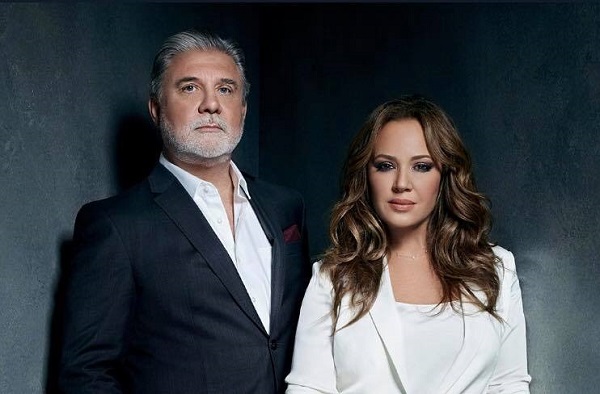 I don't often comment on these things on this blog, as it can come across as bragging. But there are a couple of noteworthy recognitions for The Aftermath in the past few weeks, and as Fast Eddie and scientology like to constantly assert the show was a failure that "nobody watched" (unlike the massive, unprecedented, epic success that is scientologyTV) I thought this was appropriate.
First, it was included in a list of the best TV shows of the decade: Entertainment Weekly Best TV Shows of the Decade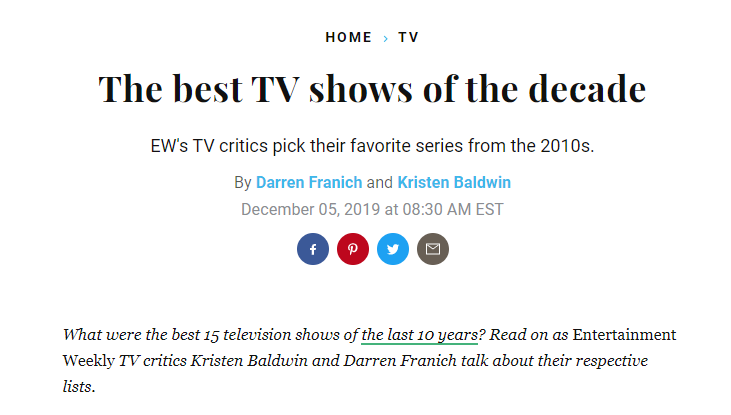 This is what their TV critic had to say:
KRISTEN: At your urging, Darren, I've watched exactly one episode of Black Mirror — simply because I'm too afraid to watch more. But my No. 15 show also represents the infinite possibilities of what TV can do, both as a medium for storytelling and as a vehicle for truth. This decade has been a boon for documentary series like Making a Murderer, 30 for 30, and Surviving R. Kelly, but for me the most fascinating and fiercely original docuseries this decade was Leah Remini: Scientology and the Aftermath. In 2013, the actress left Scientology after more than 30 years, and since then she's devoted a great deal of her life to exposing the so-called church and its wide-ranging alleged abuses of its members. (Let me stop here and say that representatives for Scientology deny all their claims and contend that Remini is a religious bigot.)
Historically Scientology has sued, smeared, and harassed anyone who criticized its organization — which makes Remini's decision to front this series all the more impressive and brave. This A&E show delivered more than 37 hours of riveting, horrifying, and incredibly emotional interviews with former members who detail countless tales of alleged abuse — families forced to "disconnect" from each other, members being denied proper treatment for psychiatric or substance abuse issues, children doing hard labor rather than attending school, just to name just a few. And through it all Remini owns up to her own long history with this organization, how she gave them millions of dollars and defended it in the press for years. Aftermath was a remarkably effective use of a celebrity platform that also managed to be completely engrossing. (Available on Hulu)
DARREN: I'm too afraid to watch any of Aftermath, so huzzah to Remini for plumbing those horrific depths.
And second, Leah is being recognized tonight with the The IDA Truth to Power Award.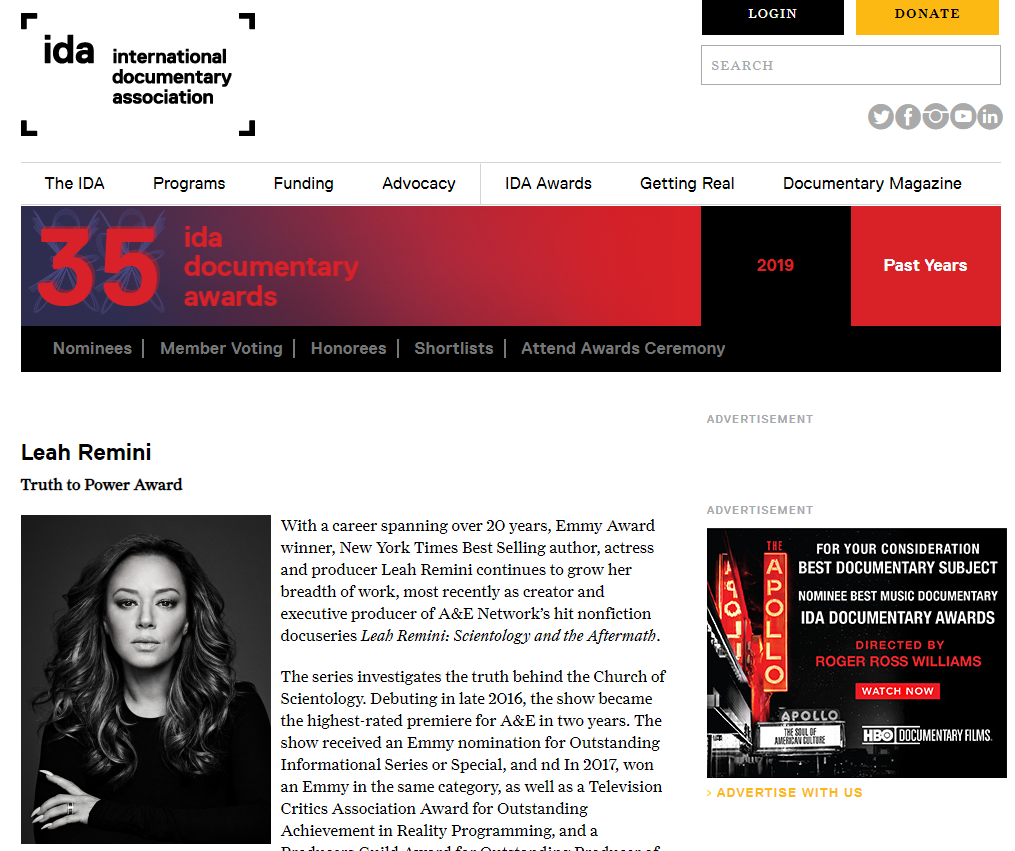 Here is the full blurb from their website:
With a career spanning over 20 years, Emmy Award winner, New York Times Best Selling author, actress and producer Leah Remini continues to grow her breadth of work, most recently as creator and executive producer of A&E Network's hit nonfiction docuseries Leah Remini: Scientology and the Aftermath.
The series investigates the truth behind the Church of Scientology. Debuting in late 2016, the show became the highest-rated premiere for A&E in two years. The show received an Emmy nomination for Outstanding Informational Series or Special, and in 2017, won an Emmy in the same category, as well as a Television Critics Association Award for Outstanding Achievement in Reality Programming, and a Producers Guild Award for Outstanding Producer of Non-Fiction Television. Remini also received the Impact Award at the Inaugural Critics Choice Real TV awards in June 2019.
Remini expanded her relationship with A&E Networks with an overall, exclusive first-look development deal. In her new role, she collaborated to develop and produce new documentary programming over the next two years that will go beyond the subject of Scientology.
Additionally, Remini is in pre-production as a producer on a new documentary series premiering in 2020 on Lifetime entitled From Darkness to Light. Starring three-time Olympic gold medalist Aly Raisman, the series will help victims of sexual assault find their voice to start healing and turn from victim to survivor.
This past November, Remini starred alongside Jennifer Lopez in the romantic comedy Second Act. The comedy, directed by Pete Segal, garnered over $72 million worldwide at the box office.
This past year, Remini also starred on the CBS comedy Kevin Can Wait, reuniting with her former King of Queens costar Kevin James. The King of Queens continues to enjoy huge success through daily syndication in over 33 countries.
In fall 2015, Remini released Troublemaker, a memoir that explores an eye-opening, insider account of her tumultuous and heart-wrenching 30-year-plus association with the Church of Scientology. Troublemaker quickly became a New York Times Best Seller, as did the paperback edition, which was released earlier this year.
In 2014, Remini created, produced and starred in her own reality show Leah Remini: It's All Relative, which successfully ran on TLC for two seasons. The show chronicled her life in Los Angeles as she allowed cameras to capture her family and their funnier-than-fiction reality— not holding back on their love, opinions and sense of humor.
Other television credits include Who's The Boss, Milo Murphy's Law, Cheers, Friends and Saved by the Bell.
Remini currently resides in Los Angeles with her husband, Angelo, and daughter, Sofia.
ScientologyTV can only dream that someone would even notice it existed or say anything other than what a tragic joke it is.