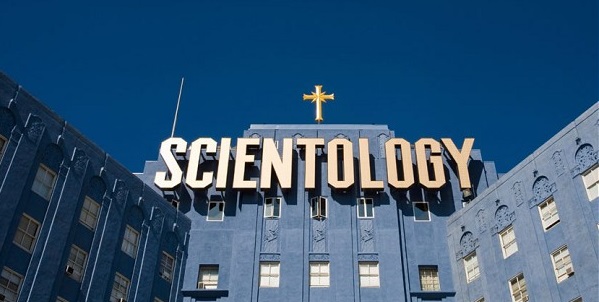 It's Saturday, it must be time to hear from Terra Cognita again…
The Bestest, Most Monumentalest Event Ever Ever
The longer I stayed in Scientology, the more I hated going to events.
When I first got into Scientology at my local org, events meant everyone getting off course to listen to a Scientology celebrity talk about a piece of LRH tech. And we students weren't even expected to make up the time!
The speakers were spontaneous, funny, and full of "ARC." They encouraged feedback from the audience and everyone had a great time. Nothing was scripted. The events weren't filmed. There was no video. I had never heard the word: Teleprompter. We weren't updated on the state of affairs of Scientology internationally.
Events changed once David Miscavige seized the reins. And not for the good.
Events became formalized, stylized, and completely scripted. They also became overly polished and produced. They morphed from warm gatherings to wooden, bloodless mandatory assemblies.
And for those who couldn't attend the live extravaganza, the event was filmed so people could watch the video back at their local org or mission. Advanced orgs play these videos nonstop in PC waiting rooms.
The More, the Merrier
Over the next decade, DM created more and more "major" events:
LRH's Birthday Event
Auditor's Day Event
The Dianetics Anniversary Event
The New Year's Event
The IAS Event
The Maiden Voyage Event
Release of "New" Technology Events
One event melded into the next until they were barely distinguishable from one another. Production value skyrocketed, and every year they became bigger and bigger; slicker and slicker. In his book, Blown for Good: Behind the Iron Curtain of Scientology, Marc Headley wrote how setting up these events had become full time jobs for some Sea Org members under the direction of a tyrannical David Miscavige.
Speakers became more rehearsed, never missing a beat, never stumbling over a word, never breaking character. Award recipients received a quick, firm handshake from church leader, Miscavige, but weren't allowed to deliver more than a few overly-rehearsed lines.
Improvisation and interacting with the audience vanished. Whatever warmth and spontaneity existed was lost.
An android couldn't have done a better job.
I hated every minute of these events.
The Long Slog
Events grew in length from one hour to three. Some were so long they had to be viewed over two or three days. The Maiden Voyage videos have to be watched over four or five days.
The longer these events lasted, the harder it became to stay to the end. Smart people sat in back so they could slip out unnoticed. Just in case they were accosted, many concocted excuses:
"We have to relieve the babysitter by ten."
"We have relatives visiting from out of town."
"Something from the Thai restaurant across the street isn't agreeing with me."
"I have to be at work tomorrow morning at five o'clock."
When promised "this event will be shorter," it would stretch to over three hours.
Everyone Put Your Hands Together!
I rarely felt like clapping—much less, joining in with the obligatory "Hip, hip, hoorays," while facing LRH. Which was inevitably led by the most manic and possessed person in the room.
Most of the applause was for lies and inflated stats dreamed up by DM. "New" releases and "stellar" achievements warranted standing O's.
If you didn't clap, you weren't a team player. You weren't showing support and respect for the church. You weren't part of the "Third Dynamic." Unlike the rest of the on-purpose audience, you had undisclosed overts and withholds.
I must have been sitting on a shit-load.
The Great Disappearing Act
Scientology illuminati began to disappear as the years flew by. Heber, Guillaume, Ray, Mike… No explanation for their absence was ever given. People were too cowed and drunk on Kool-Aid to ever ask why.
Soon, Miscavige was the only one left. Luckily for his disciples, he was the most accomplished and dazzling speaker of them all!
From every hair on the top of his head, to every word out of his mouth, his performance was "perfect." His tone level never wavered. He rarely blinked. The man was playing a "deadly serious game," after all.
David Miscavige was also the master of verbal tech. One of LRH's most treasured policies, "If it isn't written, it isn't true," didn't apply to him. Apparently, he'd been privy to Ron's inner-most thoughts and knew exactly how the founder wanted all his courses and rundowns altered.
I hated his roboticism. I hated his lies.
Faster and Faster!
Events became more and more manic.
They all began with a dizzying array of skyrocketing stats, accompanied by uber-upbeat music. Stat lines shooting out the top of one "affluence" graph after another represented Scientology's 10X, mind-blowing expansion across the planet.
Note: The narrator of all these events proudly explained to my spouse years ago at Flag that this frenzied introduction was meant to bring the audience "uptone," prior to Miscavige walking on stage.
While these stats flashed across the screen, the course room on the next floor up was nearly empty every day; three people had attested to the state of "Clear" in last twenty years; two auditors had been created in the last thirty. Stats were beyond dismal.
Events were so "exhilarating" that they were "un-havable." At least to me. I must have been suffering from one of LRH's famous "reverse vector" things, because the more overexcited an event was, the more introverted and dark I became.
I hated the hyperbole.
I hated remaining silent as lie after lie flashed across the screen.
"Hi! This is Jill calling from the Org!"
Multiple phone calls imploring people to attend preceded every event. Without exception, members were told "this is an event you don't want to miss." This was "the one we've all been waiting for." Something new was being released that "will change the course of Scientology." DM had discovered a piece of missing tech which guaranteed to flood the orgs with streams of new people. Every event was a platform for the release of something more groundbreaking than the last.
Staff were drilled not to take "I can't make it," for an answer. Many would try to help you reschedule your life so you could attend. There was never an acceptable reason not to attend a Scientology event.
A staff member once suggested I cancel a vacation. Another said I was an opinion leader and if I didn't show up people would be "bummed." I almost believed him.
After several years of skipping events, call-in personnel got wise and asked to speak with my spouse. I was a lost cause.
I'm so glad I stopped going to events.
Finally the End…almost
Audience members are required to fill out surveys at the end of every event. Since filling in physical and online addresses inevitably led to more flyers in my mailbox and more junk in my e-mail account, I usually left these lines blank. The question, "What did I like best about the event?" was usually left unanswered, as well. Lying was an overt, after all.
For a short while, I wrote what I really thought of the events, along with suggestions on how to improve them. Big surprise: my recommendations went unheeded. Toward the end of my tenure in the church, I refused to fill out these surveys altogether. Yes…I was quite the rebel.
Most of the org staff were regularly conscripted to reg all the attendees after an event. This included signing up students for the just-released, new-and-improved, David-Miscavige-finally-got-it-right version of some course everyone had already done twice—like the Student Hat. When the "Basics" were released, attendees were pressured into buying the just-released, new-and-improved, David-Miscavige versions of all of LRH's books and lectures. When the Survival Rundown was released at the second Golden Age of Tech event, attendees were asked to plunk down a couple of grand for the just-released, new-and-improved, David-Miscavige version of hundreds of unnecessary objective processes.
If not donating for new e-meters or other "new" rundowns, members were asked to contribute toward "ideal" orgs, the IAS, or any of the scores of ancillary Scientology organizations.
If there was one thing you could count on at an event, it was that DM had dreamed up something else to sell.
I hated filling out surveys. I hated being pressured to buy something I didn't want.
And I hated not escaping before being snagged by a reg.
Ideal Morgues
At least once or twice a month, local events are held to raise money for buying and renovating "ideal" orgs—multi-million dollar buildings designed to draw in new public at unprecedented rates.
These gatherings are always led by some high energy, cheerleader-type person standing at the front of the room next to a big white board, begging people to "donate!" Inevitably, people succumb to his enthusiasm and agree to surrender more of their hard-earned bucks, quid, or pesos. He gleefully records their names and the amounts they've pledged on his board. (He's a successful local businessman, thanks to LRH technology.)
There were always those who donated more than anyone else. Often beyond their means. Occasionally, a big spender would agree to match whatever anyone else donated.
If you looked closely, you could see the financial gears turning in people's minds as they tried to figure out how much they could afford. Couples whispering in each other's ears. People's lips moving as they added up figures in their minds, working out if their check books had enough for the rent and a small contribution.
As the years dragged on, orgs and missions have had to get more and more creative to extract money from its few remaining—and over-extended—parishioners. In order to "psych people up," they often hold themed events in which people dress up as pirates or characters from the latest blockbuster movie. Because as LRH wrote, "the more serious you take the game, the more solid you become," (or something to that effect).
Not only did I hate the whole concept of the ideal org, I hated the guilt-tripping that went on at these events.
Last Words
Nothing is more fake than a Scientology event.
Still not Declared,
Terra Cognita