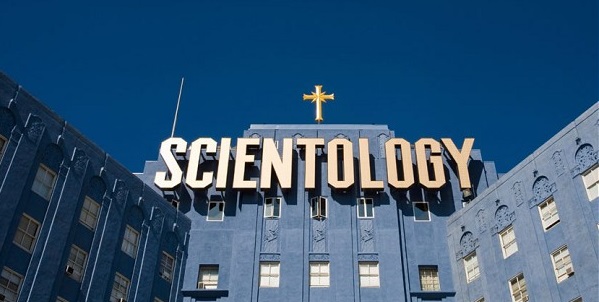 Saturday is Terra Cognita day. Yay! RB on Friday and TC on Saturday are a virtual weekend for me.
The CSW or How to Never Get a Day Off
In his HCOPL of 4 September 1959, Completed Staff Work (C.S.W.)—How to Get Approval of Actions and Projects, The Most Important Piece of Your Hat, LRH introduced a piece of policy from his days in the military to "reduce dev-t and increase speed of action."
Developed traffic: work that juniors put on seniors' lines that add time and effort to the exec's busy schedules. Little is more important to Scientology personnel than speed-of-particle-flow—getting tasks done as quickly as possible. Not only is Earth rotating on borrowed time, all staff member's stats are due on Thursday at two.
LRH wrote, "Completed Staff Work is an assembled dispatch or packet which
States the situation,
Gives all the data necessary to its solution,
Advises a solution, and
Contains a line for approval or disapproval by myself with my signature."
Typically, 1 through 3 are abbreviated to "Sit:", "Data:", and "Solution:". Writers of CSWs usually add "This is OK," along with their signature.
Over the years, a verb form evolved. As in, "I'm gonna CSW for time off."
Seems Like a Good Idea
CSWs seem useful, but like so much else in Scientology, the policy has been perverted and wielded as yet another mechanism of control. Quite often, CSWs actually increase dev-t and decrease speed-of-particle-flow.
Originally, CSWs were intended to provide decision makers with concise explanations of a situation coupled with data and a solution that executives could quickly approve or disapprove and get back to their own, more important work.
Today, CSWs frequently function as an excuse to delay or suspend making a decision. Instead of an exec (an executive; a senior Scientology staff member) simply okaying a project or request, he or she adds to the time frame by demanding a lengthy CSW.
Some execs are notoriously demanding, not approving CSWs until every, last "i" has been dotted and every arbitrary demand has been painstakingly met. Unless the CSW was written in exacting format, it's disapproved.
"Smart" execs file CSWs they can't confront in their pending baskets—conveniently "forgetting" about them altogether.
Students needing to change their schedules are required to submit a CSW.
Org purchases must include a CSW. One time my spouse was required to write a CSW in order to get two pens for her post.
All plans, programs, pretty much any change in a Scientology organization must be met with a CSW. Little, if anything, gets done in the church without an approved CSW. I'm sure SO members have to CSW to wake up in the morning and go to the bathroom.
Argh!
All Scientologists hate writing CSWs—staff and public, alike. They hate having to spell out the "situation." They hate having to include all the "data," all the minutiae, and all too often, all the little intimate details that degrade a being.
CSWs can be incredibly demeaning. Recently here, we read about a woman who had to CSW to have a baby while in the Sea Org. Last week, I spoke to a former SO member who told me he had to CSW to get married. CSWing often felt like begging, kowtowing, and groveling.
CSWing for a vacation is especially frustrating. Since Scientology staff work ungodly hours and hardly ever get time off—because they're saving the planet—it's near impossible for them to justify Joe Public lying on a beach in Cancun for a week. Coming up with a "solution" on how to "make up the course time" can be a nightmare. Little in Scientology is more aggravating than trying to get time off—for anything.
Recently here, another former SO member wrote about how a senior officer canceled his libs (liberty; time off in the SO) after his CSW for the time off had already been approved. I can only imagine the flaming hoops SO members have to jump through with regards to CSWs. I'm sure there's not one who doesn't have a pocket full of horror stories.
Last Words
I am so glad I don't have to write CSWs anymore. Glad that I don't have to CSW to justify my existence to anyone. Glad that I don't have to ask permission for time off—whether for a day, a week, or more. Glad that I don't have to "make up the time." Glad that I don't have to CSW to go to the dentist. Glad that I don't have to CSW to spend Christmas with my family. Glad that I don't have to CSW to watch one of the annual parades running up Main Street just outside the course room.
Glad I didn't CSW when I left for good. I showed them!
Still not Declared,
Terra Cognita