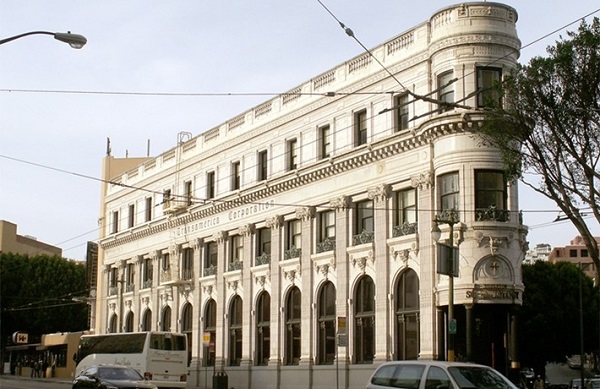 One of the first "ideal orgs" was San Francisco.
Dear Leader yanked its ribbon way back in November 2003. That is nearly 16 years ago now…
They're still at it — trying to get themselves to St Hill Size — calling themselves an "elite" team. As if this makes them so.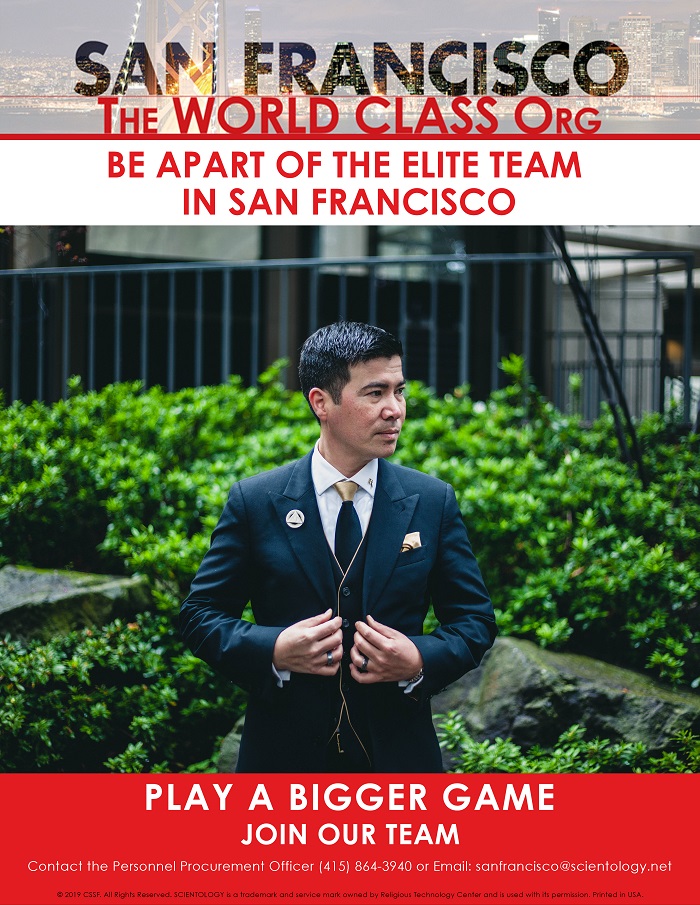 It was the same tune two years ago — though they were a little more overt: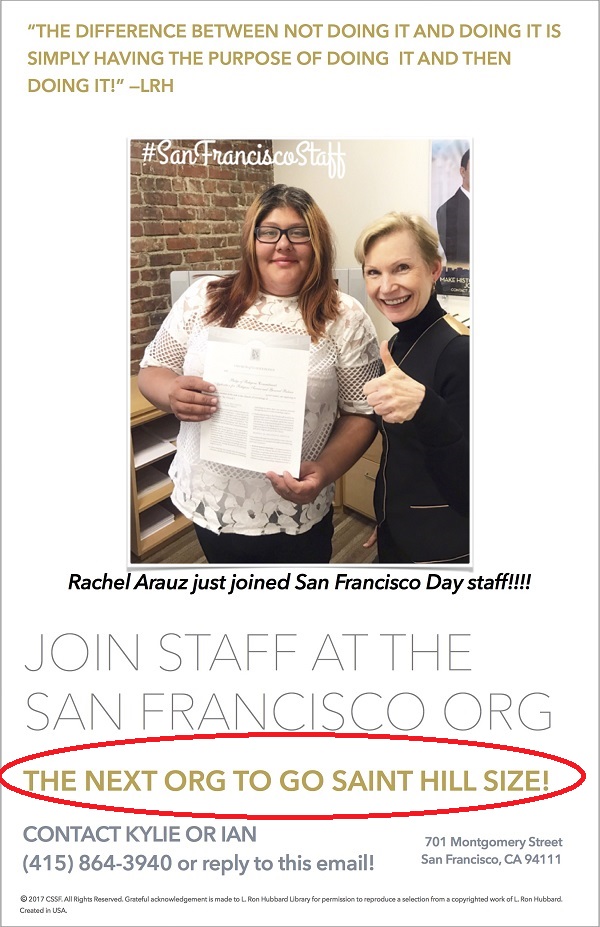 Of course, they may STILL be the "next" org to make it to St Hill Size, because there hasn't been one in the intervening 2 years…
But then, we remember this.
From 2006 — the SFO Org magazine "Gateway":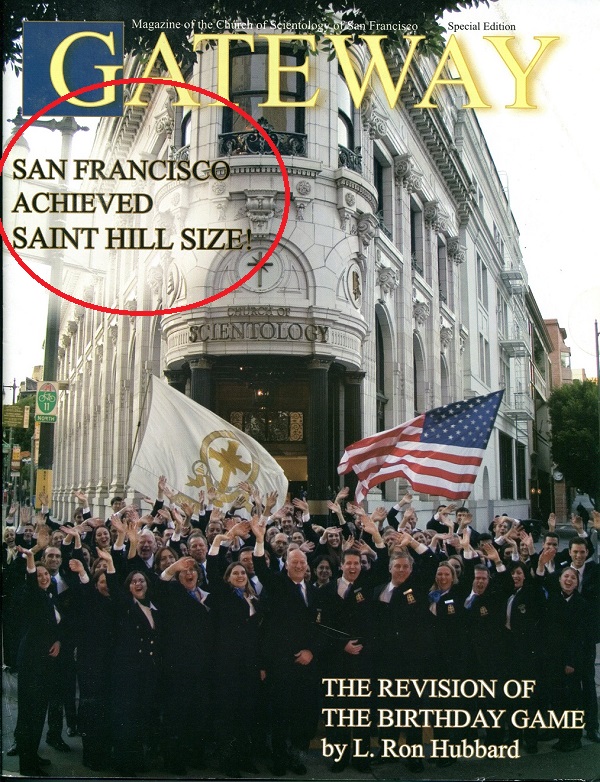 And inside they proudly listed the names of "over 100 staff"…
It would be REALLY interesting to see how many staff they have today and how many of these people are still there.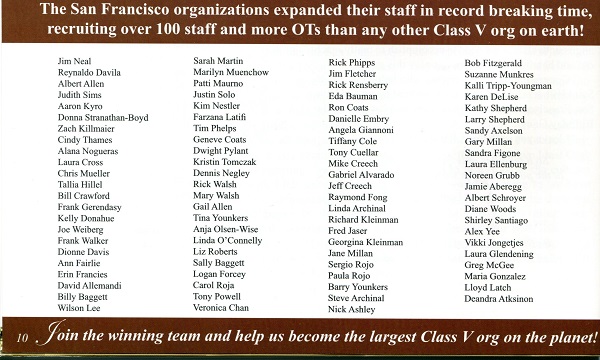 And finally, just for good measure, that magazine included their completions. The ideal, St Hill Size San Francisco org did not list a SINGLE Clear made.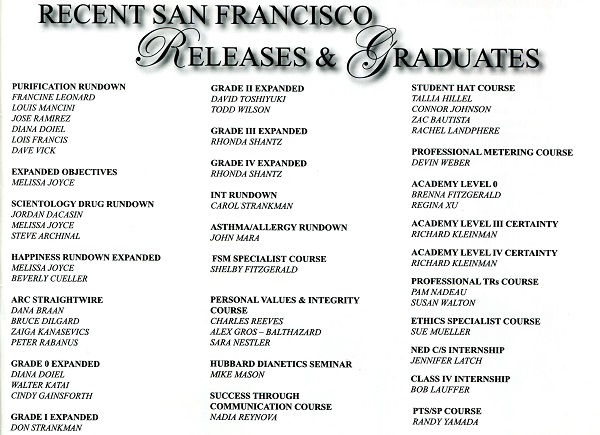 There have been a number of orgs declared "SH Size" since Hubbard proclaimed it could be accomplished in just a few weeks like it had been at St Hill in the 60's and Boston in the early 70's. None of them have continued to prosper despite being above the "make-break" point. As with everything in scientology, it's hype without substance.