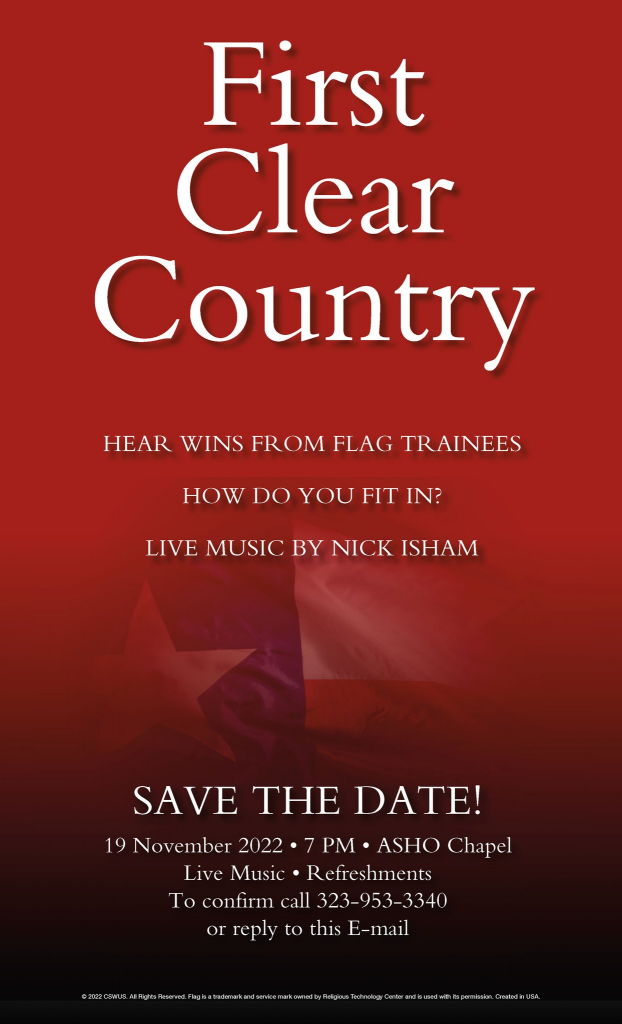 You heard it here first.
The First Clear Country is going to be the United States, according to ASHO.
This is the organization that was created SOLELY to deliver the Briefing Course and Power Processing. They haven't had a Briefing Course for 20 years, since Miscavige decided it was "off-Source" (even though the course is almost entirely simply listening to the lectures Hubbard delivered to the Briefing Course students at St Hill in the early 60's) and Power Processing is the MySpace of scientology services. A "thing" in the past, nothing today.
So, apparently they have turned their finely honed administrative and technical skills to predicting the future.
When everything is going wrong, you can count on scientology to go big on delusion.
The unnamed person who put this together, sadly, probably believes this is true. True, there are more orgs in the US than the rest of the world put together, so it is of course logical that it will be the first Clear Country.
The problem is that scientology always looks internally — comparing itself to itself. They love to claim "Highest Ever" this or that, as if it has some meaning. Highest ever number of clears made in a week is irrelevant if that number is 10. Or 100. Or 1000.
If scientology had made EVERY Clear in its history — 80,000 — all of them in the last year and all of them in the US, it would still not have any statistical relevance in a country of 340 million where there are 3.75 million births in a year. That would be 3.5 million+ MORE NON-CLEARS added every year. They would only be getting around 2% of the new population Cleared even at that rate of all 80,000 in one year. In reality, they are producing a lot less than 1,000 Clears per year in the US. So they are further away from a Cleared country every year. It's so far from impossible at this point that they should have long abandoned this pretense and gone with something more realistic like "we are devoting all our efforts internationally to making the first clear org staff." Something not achieved ever.
The lies these people convince themselves of are breathtaking. It's what happens when you live inside a bubble.