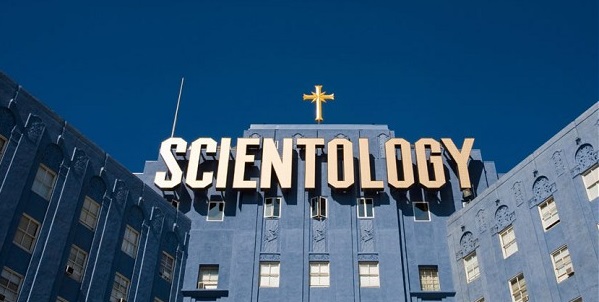 Weekly Saturday feature from Terra Cognita
The Illusion of Self-determinism in Scientology
Self-determinism is a highly touted state of being in Scientology. Being self-determined is a goal of every Scientologist. "Other-determinedness": not good. Deciding for oneself: good.
"Self-determinism is that state of being wherein the individual can or cannot be controlled by his environment according to his own choice. In that state the individual has self-confidence in his control of the material universe and the organisms within it along every dynamic. He is confident about any and all abilities or talents he may possess. He is confident in his interpersonal relationships. He reasons but does not need to react." L. Ron Hubbard, Advanced Procedures and Axioms.
If self-determinism is good, pan-determinism is even better. Someone who is pan-determined is in control of not only his own life, but of all those in his universe. He has "the ability to regulate the considerations of two or more identities, whether or not opposed." LRH, Creation of Human Ability. A pan-determined person takes full responsibility for both sides of the game.
I'm not sure how things would work if everyone were pan-determined and everybody was responsible for everything. I suspect a lot of overlap and cross purposes might muck-up the works.
There is nothing wrong with being self-determined. Self-determinism is good. Deciding to play the guitar is great. Achieving that goal is wonderful. Reaching one's dream of becoming a teacher is fantastic.
The First Time is Always the Best
New people to Scientology frequently experience initial surges in self-determinism after receiving auditing or completing a basic course. Life Repair can be a godsend for what's ruining a person's life. The Communications Course can be life-changing. These early services also act as dangling carrots. The promise of greater self-determinism and being fully in control of one's life is often what leads a person up the Bridge.
All too soon, this boost in self-determinism crawls to a stop. Whereas one used to decide things for himself, LRH and DM now provide all the tools on how he is to live his life.
From ethics, conditions, and PTS tech, to what to read and how to study, Scientology doctrine replaces a person's need to think and reason. Other religions, practices, and schools of thought become superfluous. Most are based on lies and formed on cracked foundations anyway. Many are suppressive. All are forbidden.
Penn and Teller
Self-determinism in cults is an illusion. Members do rid themselves of unwanted conditions; they do have gains. More often than not though, these wins come at the expense of personal freedom. And self-determinism. Every step in the direction of self-sufficiency and independence comes with a price tag.
For every proffered freedom, cult members must comply with strict rules and regulations. Severe penalties loom large for all those who step outside these narrowly defined boundaries. The Church of Scientology is no different.
Scientologists are required to believe in L. Ron Hubbard and its present leader, David Miscavige, without question. Everything LRH ever muttered is considered one hundred percent true and workable. Every new program DM marches out is genius and considered that which will save the church.
Scientologists are only allowed to communicate with people deemed acceptable per LRH doctrine.
Continually threatening Scientologists with trips to ethics, disconnection from loved ones, and never going free are favorite tools of control. Members must regularly surrender themselves to an unsympathetic and callous system of security checking, conditions, and penalties (enforced by kids still wet-behind-the-ears).
Scientologists are taught to fear the outside world.
Scientologists avoid critical thinking to the extent that not recognizing truth and reality from the absurd is routine.
Truth and Irony
The irony is, Scientologists—like all cult members—are some of the least self-determined people walking the planet.
Their entire world is regulated by the church. What and how they study is controlled by their supervisors. Their "route to freedom" is governed by their C/S and auditor. With whom they associate is regulated by their ethics officer. Questions of right and wrong, good versus evil, and one's "condition" in life is determined by the MAA. Life's greatest questions have all been answered by LRH. David Miscavige precisely uses this tech and policy to boom Scientology and clear the planet.
Cult members' lives are largely determined by their fears: their fear of never handling their ruin; their fear of getting sent to ethics; their fear of disconnection from family and friends; their fear of not going OT; their fear that Scientology is their last chance and if they don't go free this lifetime, they'll be condemned to an eternity of wandering a cold, unforgiving universe.
Bro's
Just like North Korea, Scientology is a full-blown dictatorship. There are no boards of directors, governors, or advisors. There are no regents or watchdog committees. There are no independent branches of review. Checks and balances are for democracies.
There is no room for dissention, much less discussion in the Church of Scientology. Innovation, originality, invention, and self-determinism have no place on a Scientology Org Board.
Besides using the same hair salon, Kim Jong-un and David Miscavige rule their kingdoms with iron fists. Any word but theirs is not tolerated. It's their way or the highway.
Just like in North Korea, self-determinism in Scientology is a foreign concept.
Staff
Staff members are the least self-determined of all Scientologists. Sea Org members are the least of the least. Their lives are strictly regimented and controlled. Step out of line, and it's to the RPF.
It's hard to be self-determined in today's society when you have no time or money. For impoverished SO members, leaving is especially hard.
Life isn't as bleak for the public as it is for the staff. But just barely. As a person falls further and further into debt, so too does he become less and less self-determined. He becomes more and more a slave to his job, his mortgage, credit card companies, collection agencies, and the tax man. Scientology perpetuates this condition by repeatedly persuading people to "donate" beyond their means. Which incidentally, is completely off-policy per LRH.
A common refrain from Regs and DofP's is that this person will make back the money ten-fold after completing their next level. When pigs fly.
Eyes Wide Shut
A person becomes self-determined when he opens his eyes and finally decides what's really true for himself. And what is not. He becomes truly free the moment he walks out of the church for the final time.
LRH famously wrote in Personal Integrity, "What is true for you is what you have observed yourself. And when you lose that, you have lost everything."
In Scientology, what is true for you is what LRH and David Miscavige say is true. Period. No room for discussion, debate, or other opinion.
Determining for oneself the truth of Scientology tech or policy is antipathetic to the ideals and survival of the church.
Last Words
LRH wrote, "Self-determinism is that state of being wherein the individual can or cannot be controlled by his environment according to his own choice."
In Scientology there is only one choice: be controlled by Scientology. Personal observation, judgement, evaluation, and resolve are secondary considerations.
Still not Declared,
Terra Cognita