They're still trying collect money for this hall, perhaps the greatest boondoggle in scientology history — and that is saying something.
They can't even fill Ruth Eckerd Hall. And they want to build an even larger facility. For what? One event on Hubbard's birthday each year? Or perhaps they will move NY's, and IAS to this facility too and they will have 3 events a year (and the attendance will dwindle even further as the novelty of a single event each year will wear off fast). Even 3 events a year is no reason to build an "event hall."
Literally, they have come up with a phony excuse to collect money for something that is even less needed than buildings for ideal orgs. And likely will never be built.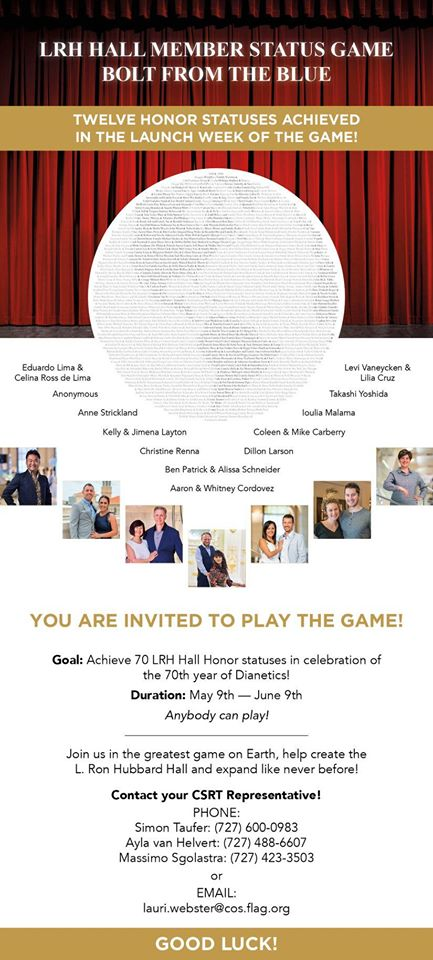 And here is the justification they use for why this is needed. This is the source point "connecting the world to Ron"? Huh? What does that even mean? How is it any different than Ruth Eckerd Hall? Or the Shrine auditorium in LA? Or a tent at St Hill?
Bubble craziness. And even crazier, a few people are actually giving them money for this….