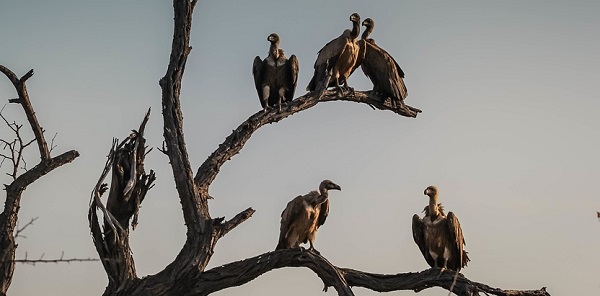 Who are the Merchants of Chaos?
Scientology teaches that Suppressive Persons are Merchants of Chaos – relaying only "entheta" and generally upsetting people around them with bad news.  Seems quite sensible you would not want to associate with this sort of person. And of course, L. Ron Hubbard declared the media are ALL Merchants of Chaos.
A Special Correspondent sent this letter to me, pointing out just how much "bad news" the ED of St Louis is spreading around to one and all.
This is of course an art mastered by the IAS through the likes of Michael Roberts and Jeff Pomerantz and the IAS staff Regges who are even worse. Like Teddy Breggin. These are definitely people one would be better off not associating with.  The provide a constant diet of disasters and doom and gloom. And they leave you less well off than when you met them. The only thing you have to show on the positive ledger is a useless "status" they bestow on you.  If you believe Hubbard that money is the lowest form of motivation, they truly plumb the depths of darkness at the bottom of the barrel of rotten fish.
What is obviously a bit of an anomaly is that they have been claiming they are solving these problems for decades now. War. Crime. Drug abuse. Illiteracy. Morals in society. Man's inhumanity to man.  Etc etc etc
They have collected millions, if not hundreds of millions, of dollars to distribute WTH booklets and other things to "implement the tech" to solve conditions in society and there is nothing to show for it other than some purchased real estate. They CLAIM astonishing results and cite stupid stats, but nobody seems to notice the next time they come around they are preaching how terrible things are again. In the same place they had earlier proclaimed was "salvaged with LRH tech."
This is a pitch to get money for an "ideal org" in St Louis because this is somehow going to miraculously change conditions in that city.
If this is true, then riddle me this batman:
There IS an "ideal org" in Dallas. Yet a lone gunman went on a shooting spree?
They have 5 ideal orgs in the LA area yet crime rates and drug use is not being changed? How can this be?
Gosh, they have an ideal org in Brussels too – big terrorist attacks.
Hell, in Moscow the ideal org was raided by the police…
The ideal orgs don't seem to be doing much for the "safe environment" in these cities.
Yet in spite of the obvious, the begging continues unabated. With the same old pitch.
These "fundraisers" have rightfully earned the title "Merchants of Chaos."
PS: Love those prizes! A pizza. Dinner with a St. Louis staff member OMG! Your name on a plaque (as long as we haven't decided you are suppressive by then — erasing all trace of you  but keeping your money).