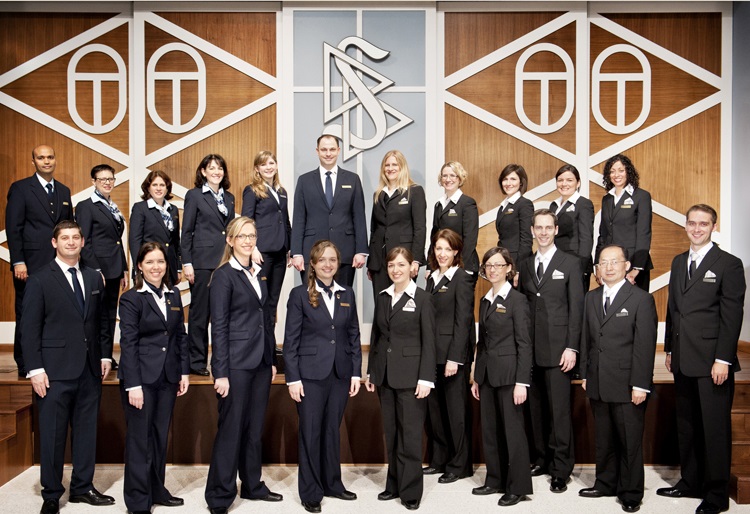 For those interested in who has been sent to take charge of the "most out ethics city on earth." This is the full PR posed shot of the new kids in town.
Love those scarves and pocket hankies.
Given the variety of readers here, probably most will be identified….
Someone sent this to me and I just saw it, so am adding it here:
The new Execs were referred to as a "Crack Command Team".
Also Execs at ASHO: Carlos Colon and Justin Blackburn.
Also at ASHO was Jessica … who is a 24 year Sea Org veteran.
At LA Org is D/ED Brooke Bruni (spelling?)
OES Alex Gibson, wife of new Tech Sec Martin Gibson (nice to keep a couple together).
PES is Roxanne Mele who was warmly welcomed back as a previous student at Delphi LA.