Two recent stories highlight the issue of child sexual abuse in religious organizations — this time not the Catholic church — but rather the Mormons and the Southern Baptists.
Unfortunately, organizations that should provide a safe, nurturing environment too often harbor sexual predators. There are three primary reasons for this in my view:
Organizations that cloak themselves in the mantle of religion tend to remain outside the scope of societal protections against abuse. Particularly in the United States, where the First Amendment has been interpreted over the years to preclude almost all governmental intrusion into their activities.
These organizations fear negative publicity, so they try to keep their problems internal and because of the lack of oversight, they are able to do so far more easily and effectively than other organizations that are not afforded the protection of the First Amendment.
Religious organizations position themselves as the trusted authorities on moral issues — many claim to be speaking with the authority of God (or L. Ron Hubbard). Thus they are trusted. And that trust fosters an environment where situations that might otherwise be cause for raising alarms are explained away and brushed off.
Of course, not all members of these organizations are predators or culpable for enabling them. Not by any stretch of the imagination. It is only a TINY percentage. But the problem is still prevalent within religious organizations. And it is an issue which must be addressed with legislation to bring these organizations back under the law.
Mormon problems: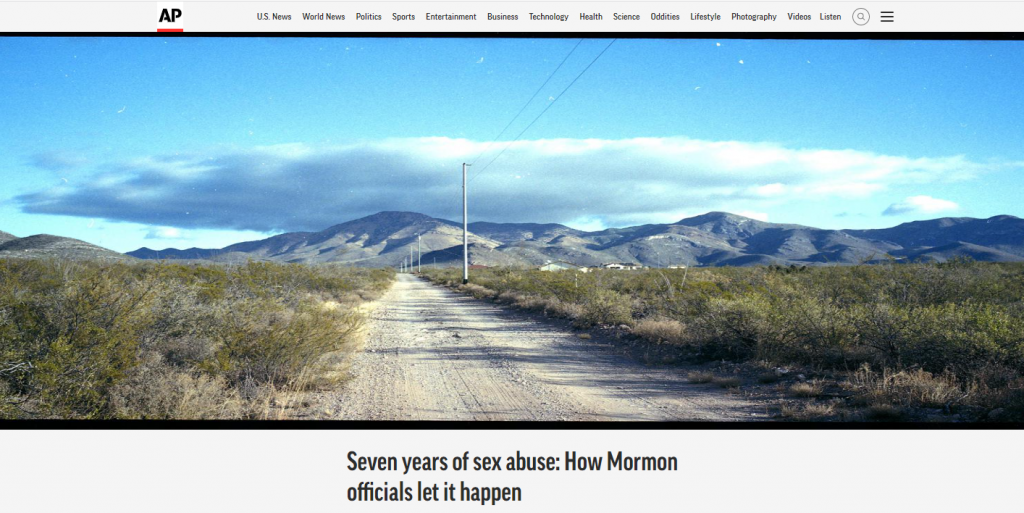 You can read this lengthy investigation here.
Southern Baptists: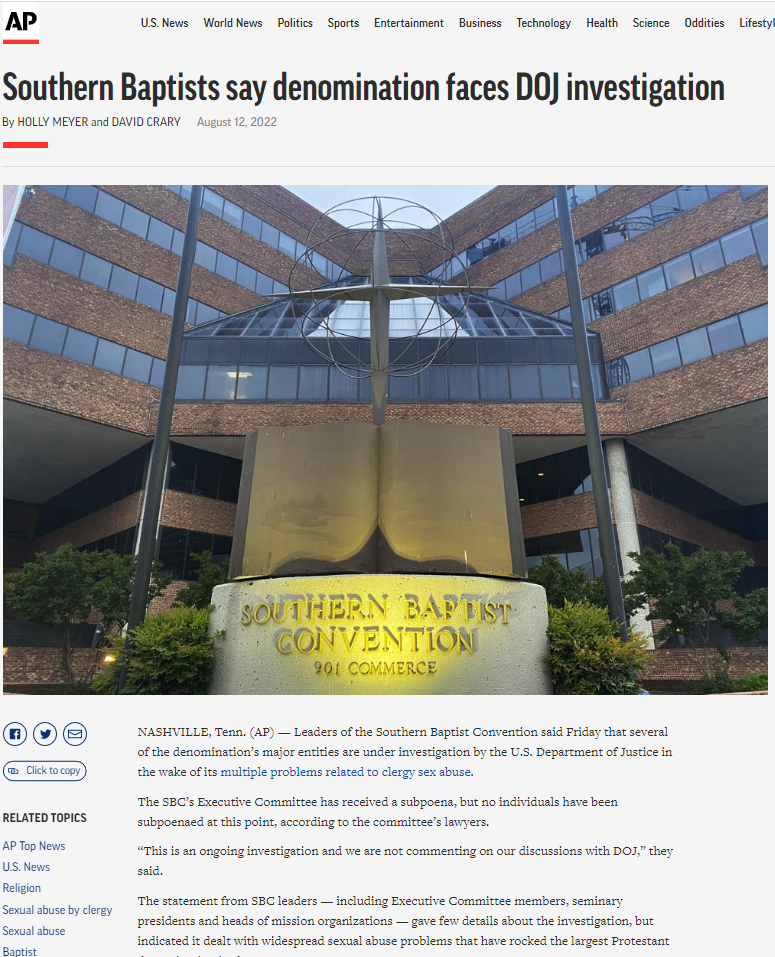 You can read this story here. It is interesting to note that the SBC says they are fully cooperating with this investigation, a rarity in such matters.
And let's not forget the Jehovah's Witnesses and the Australian inquiry we showed on a special episode of Scientology and The Aftermath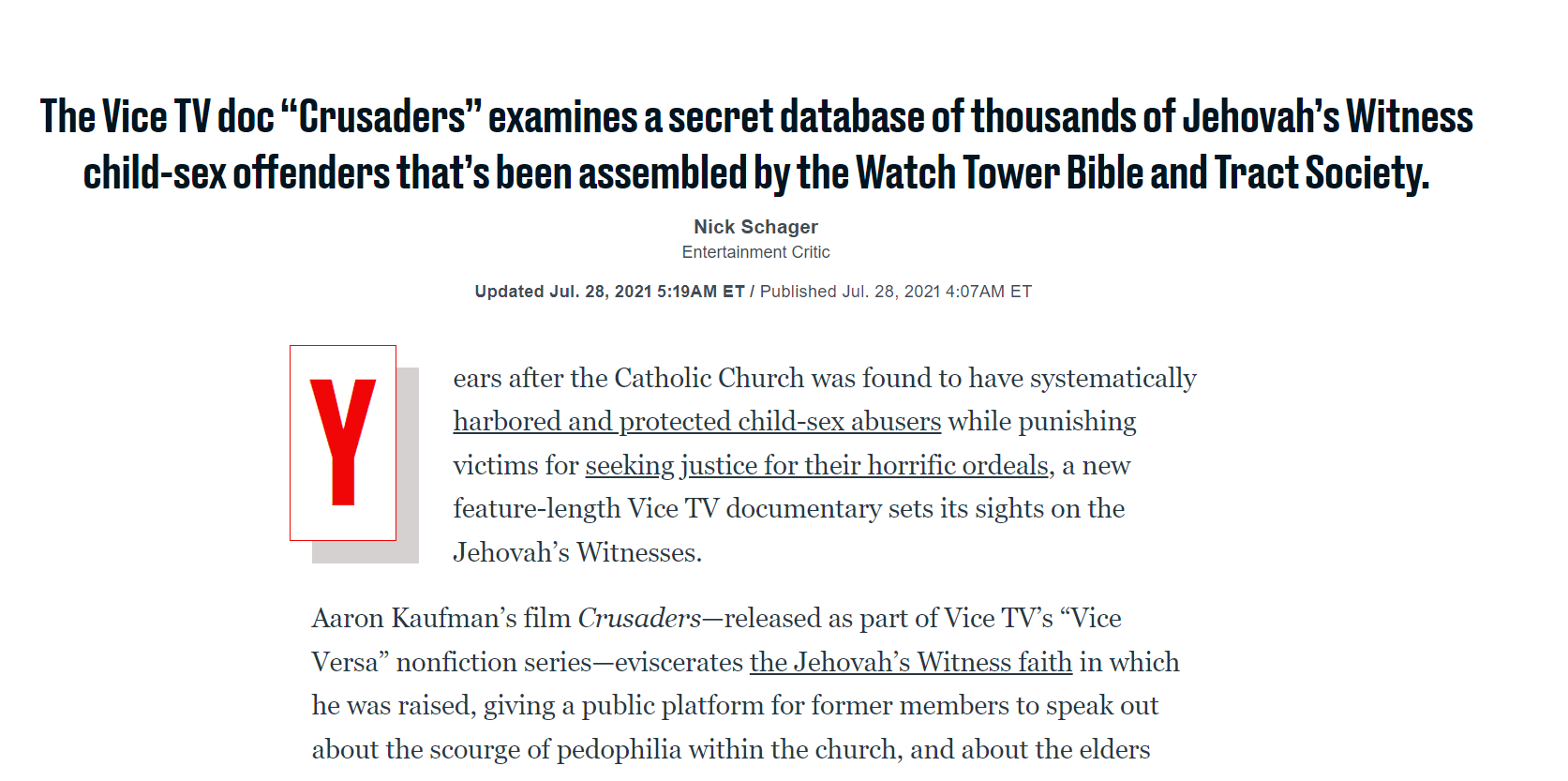 This issue is a big reason why I am on the Board of Child USA.
If you are not familiar with the work we do, please visit the website. Your support, in whatever fashion is important to achieving our mission.