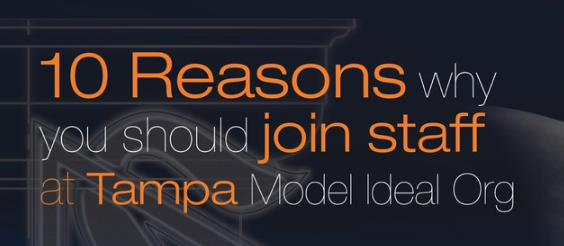 We have seen these crowing posters from Tampa before. But I haven't noticed this statement previously: We were the First and only Org on the planet to have over 60 Clears and OTs on staff.
Stop to think about this statement for a minute.
Only ONE org (which is both a Day and Foundation as they mention in 5 above) has 60 Clears and above on staff.
How is it that this could be? Either all of these "ideal" and "St Hill Size" orgs have less than 60 staff, or these orgs that give free training and auditing to their staff in this "Golden Age" of "super-fast" tech are NOT giving any auditing to their staff and they are not making it to Clear. Apparently even the model double SH Size 200 Sea Org member LA Org doesn't have one third of it's staff "clear."
It really isn't much to accomplish 60 staff in an org — after all, there has been 47X expansion since the Golden Age of Tech II according to International Scientology News.
In among the endless stream of lies, sometimes there are truths. Usually when someone is trying to make clear how great they are compared to everyone else.
This statement is not only an indictment of all the other "ideal orgs" and "SH Size orgs" it is an indictment of being on staff in general – you do NOT go up the Bridge on staff, and of the "Golden Age of Tech."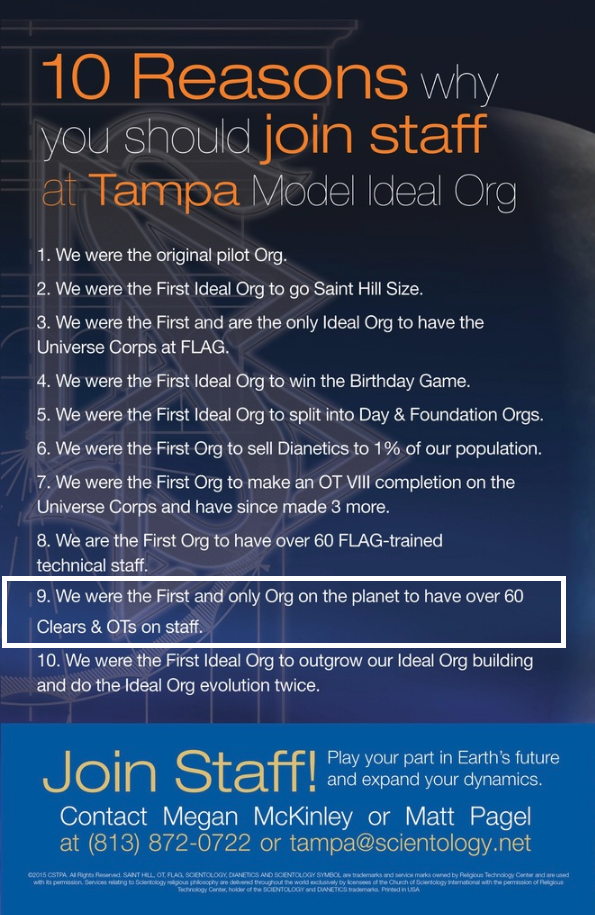 And then, here is the final kicker.
With all this magnificence, they still cannot get their Central Files in order. This was all supposed to be "Done Sir!" for Maiden Voyage. They can never catch up or keep their filing current. Even in this, the bestest org that ever was or will be… Says everything you need to know about "standard admin tech" – it's an un-achievable pipe dream. If it cannot be achieved in the "Greatest Class V Org" it cannot be achieved anywhere. This supposedly perfect system of administration just does not work. It never has and nobody has ever figure out how to get it to work, despite what Source says that it is perfect and simply requires following the policy.