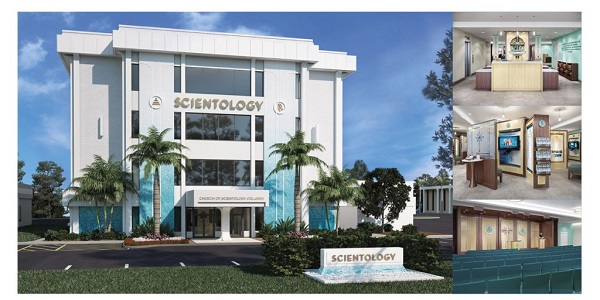 The holes in the decaying fence around scientology's shrinking empire continue to grow. Those holes are about the only thing that IS expanding in the scientology world.
Today, the Chairman of the Bored is supposed to yanks his ribbon in the parking lot of a new building in an Orlando office park. Last time they postponed at the last minute. They now moved it forward a week at the last minute. Maybe it will just be all CGI – the first Jurassic Park style yanking? They could still show it at the next event along with all the other CGI "fly through" and "exploding graphs" and that's what is really important so it's not out of the realm of possibility.  They keep talking about Orlando magic…
But if Dear Leader does show up he will spout forth Shermanspeak gibberish about how this "new" "church" is bringing hope to Orlando blah blah. Miscavige will try to make it appear that this facility has been opened in response to the enormous demand for scientology in yet another city where scientology would be grateful to be included as a footnote in anything. Of course it's a massive lie that any demand for scientology exists anywhere.
Orlando's "ideal org" is as artificial as Disney World but without the people. A facade constructed to fill one purpose — a video that can be used to "prove" the "massive international expansion" of scientology.
And then there is this: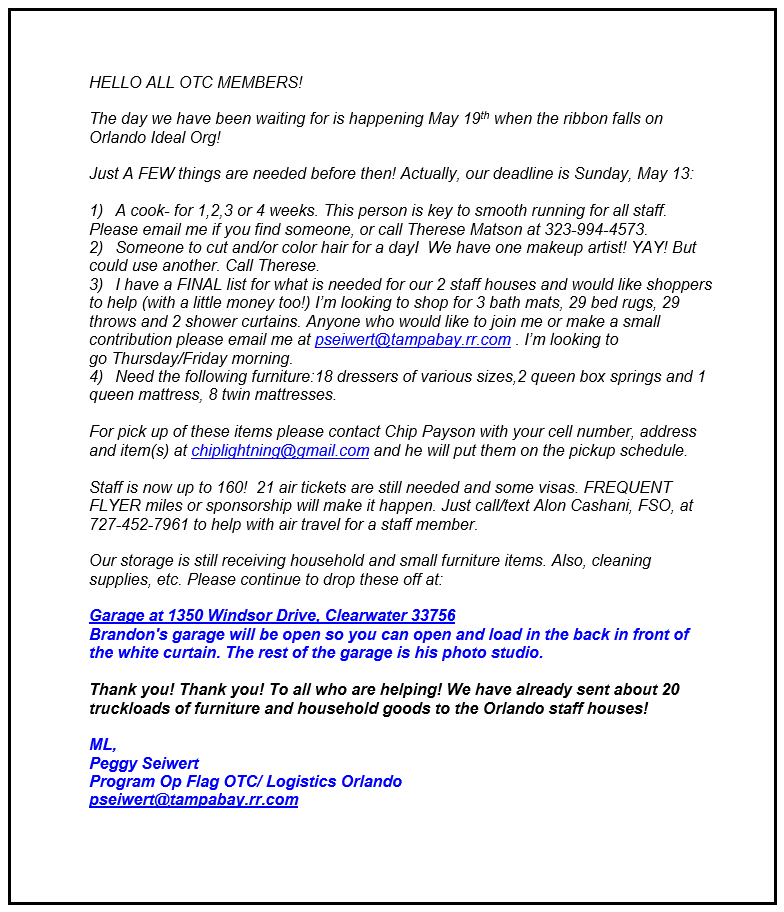 Forget the fact that they were doing all this planning for the opening on 19 May and then two days before it was switched to 12 May. The new date only be for one reason — it was more convenient for David Miscavige. They're certainly not ready to open the place and nobody would pull it forward a week and ruin the plans of some to attend unless it was of paramount importance. And that can only mean one thing. The COB.
But more importantly, this message reveals much about this "org" and the "ideal orgs" in general.
Why would public at Flag be setting up housing for staff in Orlando? Why isn't the ORG doing this? Or at a stretch, the ORLANDO public? Of course everyone knows the answer to this, there is no org ,staff or public in Orlando.
But even more amazing: Org staff should be recruited from org public. That is, people that LIVE in the city… Nobody should need to be providing housing for these people at all.
It means the staff are from out of town, Likely from out of the country. Who knows what promises were made to get them to move to Orlando. But one thing is a certainty — whatever they were promised will soon be revealed as a lie and within a month, two at the most, there won't be any need for "staff housing" as these people will be gone.
Everything in scientology is smoke and mirrors. Facades. Lies. Pretense.
The ideal orgs epitomize real Fake News.