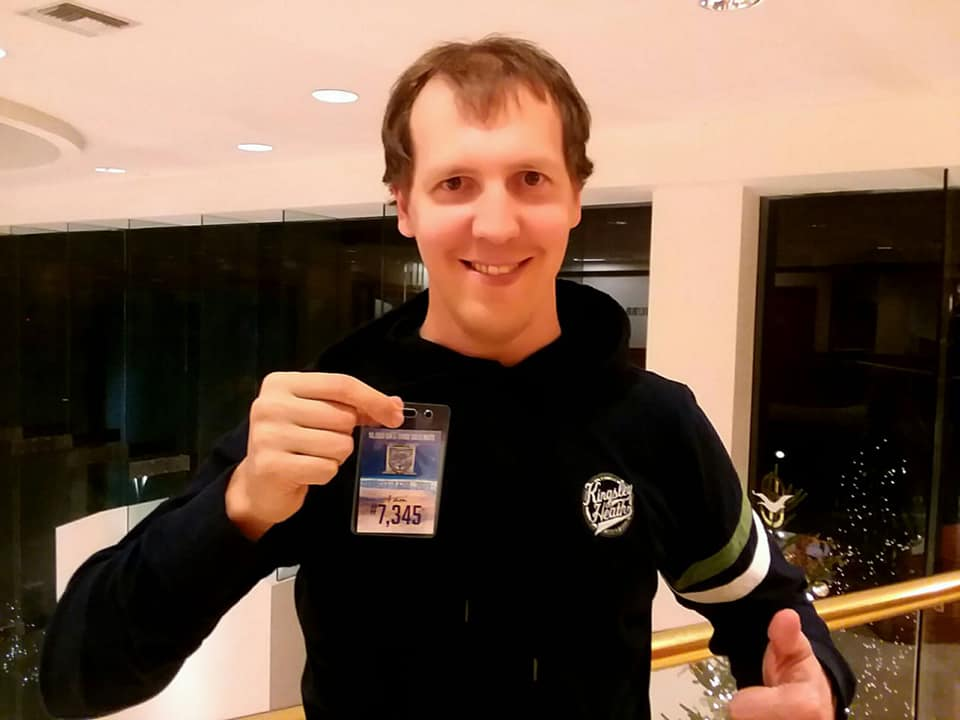 On 6 January 2014 I published a blog post entitled Straight Up and  Vertical – Not which included information about the target of "10,000 onto or through Solo NOTs".
At that time, almost exactly 10 years ago, they claimed to have 6410 people who had accomplished that feat.
Ignore whether this number is true or not, we will take them at their word.
Until 2014 they had managed to get 6410 people cumulative onto Solo NOTs. Many of them are no longer scientologists. Many of them have since died. What is important is how many are making it to the "top of the Bridge" each year.
That is, how many people are actually progressing up the Bridge to Total Freedom and arriving at the FSO for Solo NOTs.
Fortunately, we have a relatively accurate count.
As you can see, the latest person to arrive on Solo NOTs is #7,345. They even give you a badge and everything now apparently.
The math is easy. 7345 – 6410 = 935.
Over 6 years that is 156 per year. Or 3 per week.
Now, if they actually had 12 million members (which obviously they don't) this would mean each YEAR only about 1 in every 80,000 scientologists make it to the top of the Bridge. But the actual figure is more like 30,000.  But even this means only 1 in every 200 scientologists manages to fight/pay their way to the top of the Bridge per year.
IF getting people onto Solo NOTs was REALLY what was going to "save this planet" they would need to figure out how to make it a hell of a lot easier than this. But that is NOT the purpose of it. It is one of the carrots that is dangled for the donkeys to keep plodding towards. When they are finally given a bite of this carrot, they find it is ENORMOUSLY expensive and still somewhat bitter. But are informed there are sweeter carrots dangling off in the future. Next up, the baby carrot of OT VIII, though it is really a nothingburger. They have a hard time scraping together anything that resembles even a success from "OT VIII's." The real imaginary meal to get excited about is OT IX and X — which has been being held out since the late 1980's with still nobody on earth actually tasting even a bite. Just "mental image pictures" of a wonderfully juicy, sweet carrot that the donkeys believe exists just around the next bend in the road.
How sadly pathetic all this is.
But what is most sad is the people who hand over buckets of cash and sacrifice time with their family and friends in pursuit of the illusive carrot of freedom.