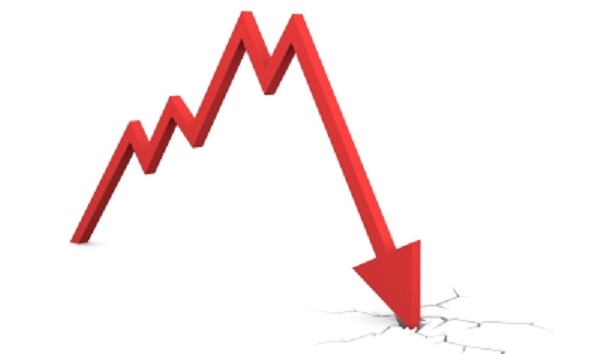 For about 30 years now the FSO has been pushing an arbitrary target of "10,000 onto or through OT VII" as the solution to "handling the planet." 
It comes from a twisted interpretation of this quote from a 1952 lecture: "…at any one time on earth there were not more than about 10,000 people of a caliber that was sufficient to do a little steering or leading…"
Clive Rabey, the point man for the FSO on this matter, explained it in Source Mag like this:
"It was a mathematical equation, all extrapolated out. From the real physical universe effects this would create in terms of case gain and resultant third dynamic activity, including mid-New OT VIIs and New OT VII's joining staff, it was estimated this absolutely would achieve the goal of bringing about the release of OT IX and X. But not only that, it was estimated that 10,000 on or through New OT VII would be able to do a lot of steering or leading on Planet Earth as LRH said."
In another Source Mag from 2005 they announce there are "over 3000" on or through Solo NOT's (incidentally, this mag prominently features Captain FSO Debbie Cook and a half page photo of Laura Ann Wilson).
Now Edy Lundeen has sent out a new email giving some cold, hard facts about life inside the bubble.
I am ignoring the fact that I can guarantee they are still counting people as "On or through" Solo NOTs who have long since abandoned auditing in the church. I will just take their figures as if they are true.
1. The grand total ON or THROUGH Solo NOTs right now is 6410. That is over a 30 year span. Less than 250 people per year. 
2. Since 2005 the number has increased from 3000+ to 6410 — 8 or 9 years which have been the biggest boom time in Scientology history according to the pronouncements of Dear Leader.  That is 3-400 per year.  At this rate the next 3500 will take until 2022. By 2022 the population of earth will have increased by more than a billion people. It has increased by 2 billion in the last 30 years.  If they were even to keep the ratio correct — 10,000 out of a world population of 2.5 billion in 1952, it would require 28,000 for a world population of 7 billion today. It was 4.5 billion in 1980 which would have required 18,000 to keep the ratio correct. So, in fact, over the 30 years the number required has INCREASED by 10,000 while they have made 6400 so they are going backwards….
3. There were 400 OT VII completions in 2013 – a "screaming" highest ever. This is one in every 17,500,000 people on earth. This is having absolutely NO impact on anything.
4. If there truly are 11 million Scientologists in the world, then it means that ONE in TWENTY TWO THOUSAND FIVE HUNDRED make it to OT VII and that is "screaming affluence."
5. I am quite sure there were more people DECLARED in 2013 than completed OT VII.
When they slip and put out any facts, the lies become startlingly apparent. 
Date: Sun, 05 Jan 2014
From: Edy Lundeen <fscwus@flag.org>
Subject: Good News from the Flag AO!

Hello,

Happy New Year!

I thought you would be interested in some of the statistical results of 2013 that measured our progress on the 10,000 on or through Solo NOTs in Los Angeles ….

        o In 2013 Over 400 LA area Clears and Pre-OTs went to the Flag AO to continue on their Bridge!!
        o 2013 was the year that 53 Los Angeles OTs went to Flag and stayed to get onto New OT VII- creating 53 New Solo NOTs Auditors for LA.
        o In 2013 our LA area House Visiting OT Ambassador Teams contributed to 67 Los Angeles Pre-OTs arriving to Flag.
        o In 2013 There were 450 Clears Made at Flag. (Highest Ever!)
        o In 2013 there were 400 OT VII Completions made internationally. (A screaming Highest Ever!)
        o On the 10,000 on or through Solo NOTs, we are now over 6,410 on or through New OT VII – 90 to go to complete 6,500 which is to be done by March 13th 2014!!

Very important things you need to know;
      Mr Clive Rabey, D/Captain Flag AO will be in LA on Friday January 10th & Saturday Jan 11th. He is here to do two very strategic briefings.

      Mr. Steve Blake, Flag Class IX, is in LA on a project, to see the LA area OTs. Mr. Blake wants to see you. (If you don't need an interview, or direction at this time, then I am sure you know somebody who does!?)

Confirm for Mr. Rabey's Events
Book your Technical Consultation.
Look forward to sending you to Flag.

Friday 10 January
A Closed Door briefing to all FSMs, OT VII's and OT VIII's on Friday evening at 7pm in the LA Org Chapel.

Saturday 11 January
A Special Briefing for OT III's, OT IV's and OT V's at 6.30 pm in the LA Org Chapel.

Mr. Rabey's Briefings will show you how the Golden Age of Tech will smooth your way! These events are key to YOUR OT NEW YEAR!!!!!

Love,
Edy Lundeen
Flag Service Consultant
(323) 953-320