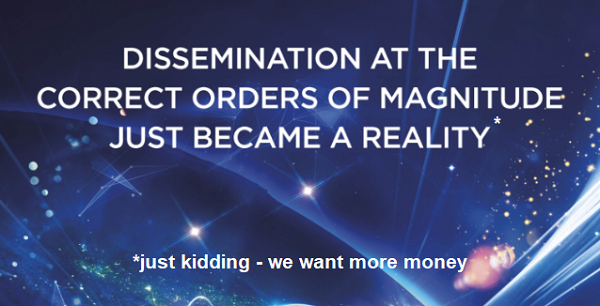 Though scientology is making efforts to persuade people inside the bubble what an amazing success the CSN is with anecdotal stories of amazingness, the truth is less encouraging.
It's impossible to get real numbers of viewership for DirecTV, but there are other measures of success that ARE available.
Here are some figures from Google Trends.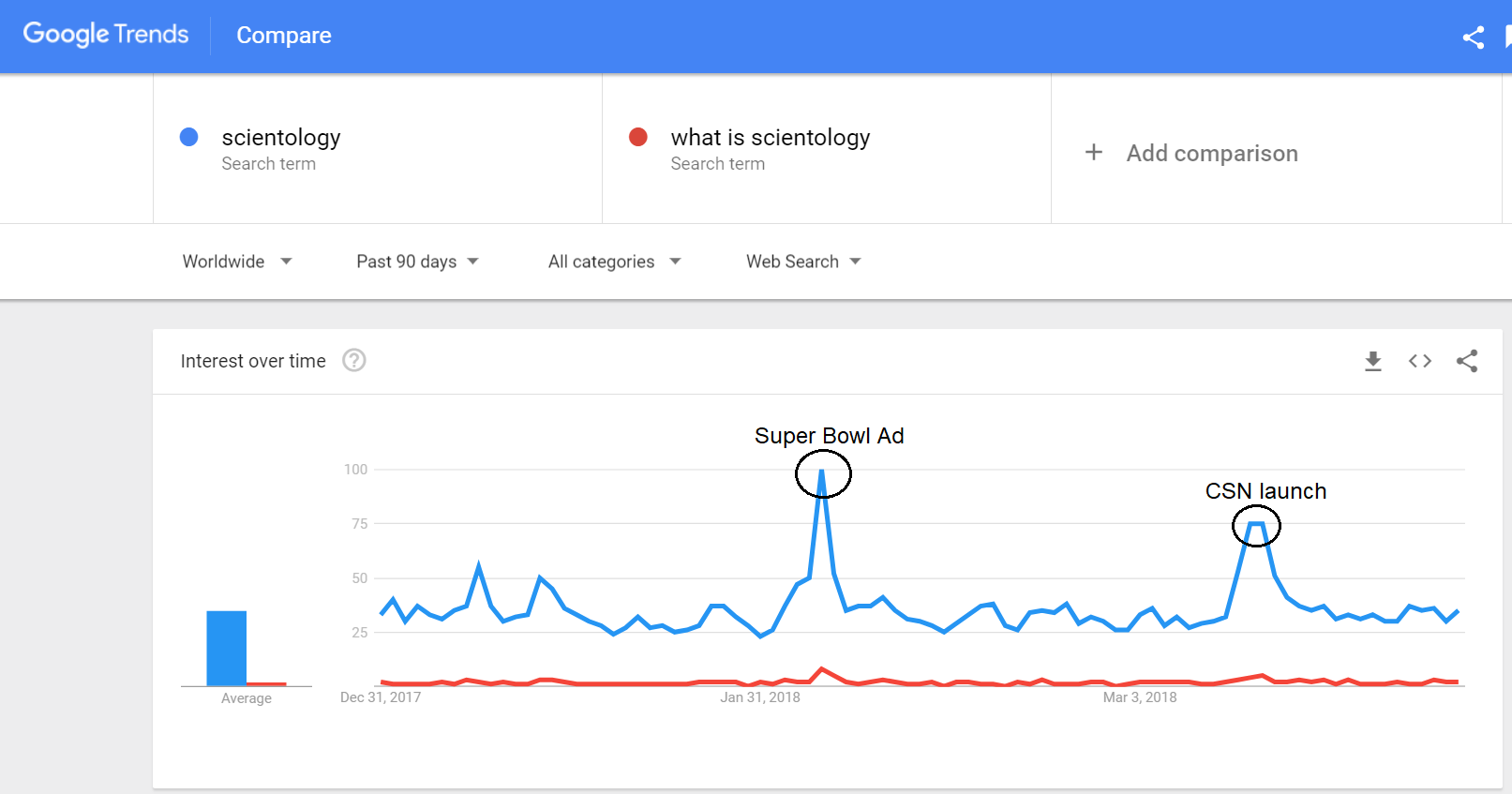 I have marked on the graph the Super Bowl ad and the CSN launch (and their massive media buys promoting the CSN — TV, radio and internet).
As you can see, after the initial launch, things have sunk back into their normal level. Nothing generates real increase in interest, they are "flash in the pan" sort of spikes.
And out of curiosity I include searches for "What is scientology?" because Chairman of the Bored has often cited this as being the thing that demonstrates the massive popularity of scientology. I think he said "every 6 seconds someone googles "what is scientology?". Of course, you cannot ever believe any figures he gives — but even if that WERE true, it would only be 14,400 per day (though as they usually do, they probably only count "working hours" so it's really 7,200 per day).
But, as a matter of interest, I took the graph back for a year, and that is VERY revealing.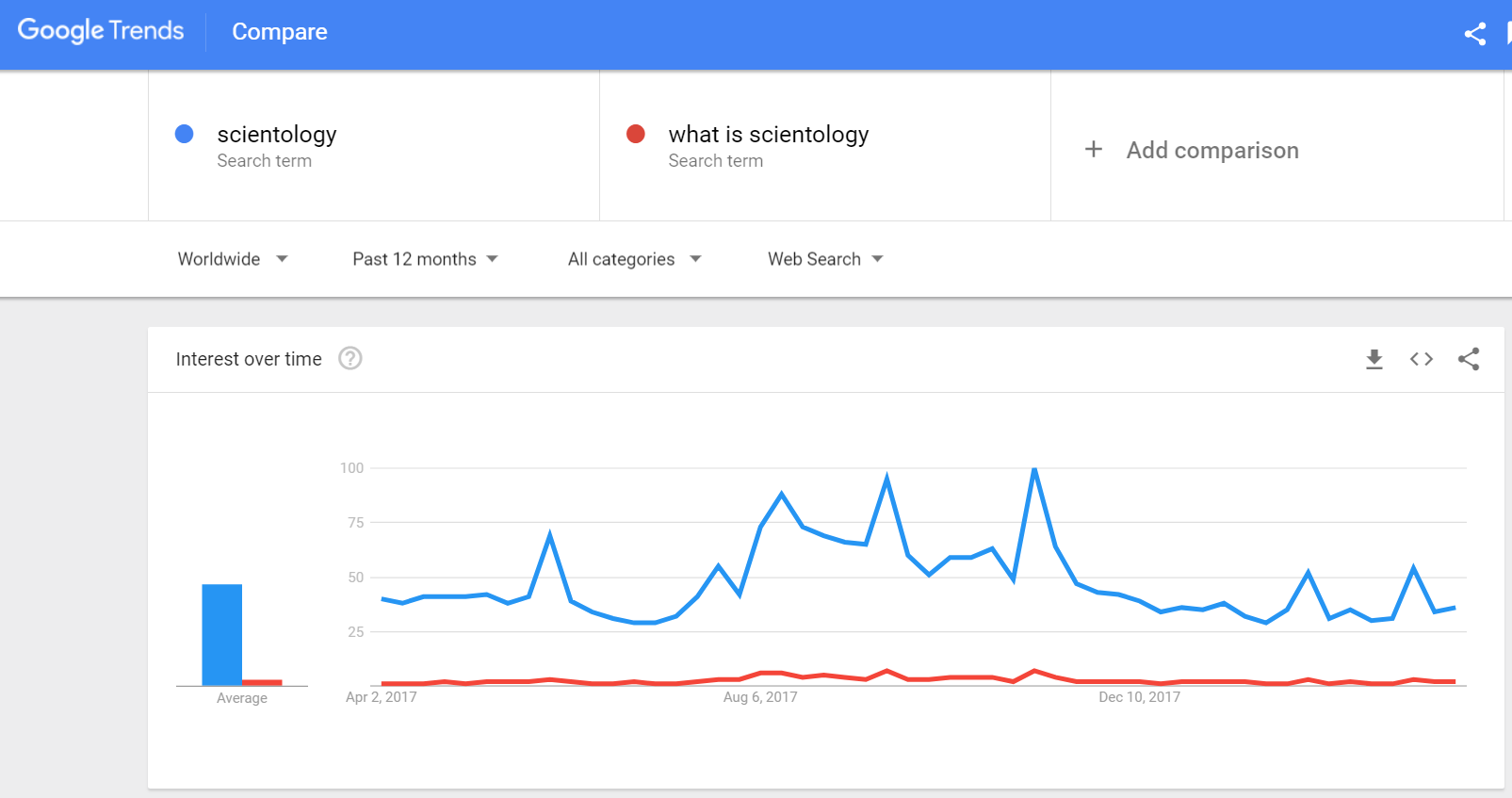 The airing of The Aftermath from August through November (and one special in May) generated MUCH greater interest in scientology than either the Super Bowl ad or CSN launch which are the two small blips at the end.
Despite what scientology claims about how any interest in scientology is "good interest" that converts into people coming into orgs, the only people that buy this bs are those inside the bubble. Scientology orgs are emptier than they have ever been. The recent article about the "ideal" org in St. Paul is just the latest example.
Scientology today is a toxic subject.
There is another metric that measures the impact of CSN. Though again, it does not give viewership figures, it is another indicator of the success.
Alexa measures the relative popularity of websites, the most popular (Google) being #1 and they descend from there.
As you can see, the CSN has improved scientology.org ranking back almost to where it was at the end of season 2 of The Aftermath.  But there are still 122,601 more popular websites….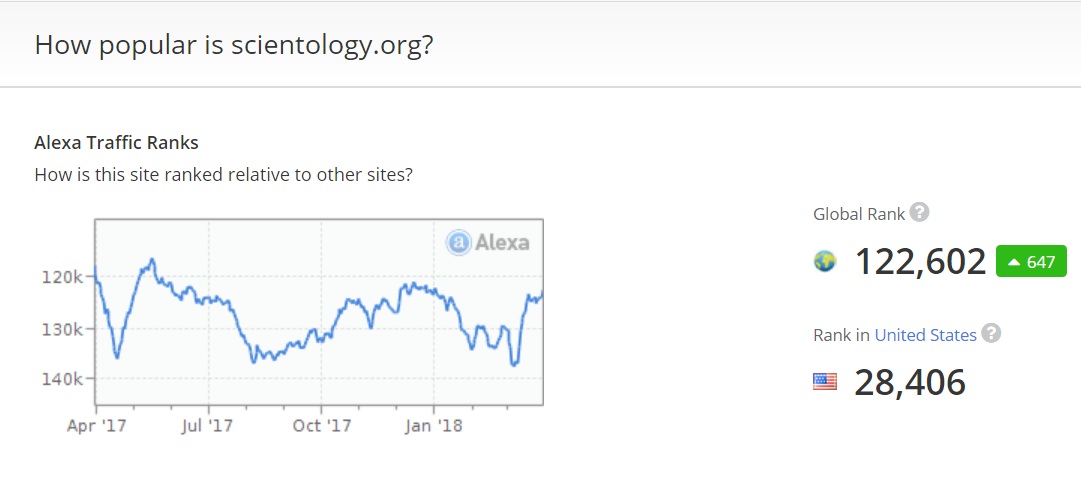 Including the Underground Bunker. Which remains considerably more popular than the scientology site which must REALLY chap COB's butt when Tony Ortega has long-been dismissed as a mere hate-blogger on the fringes of the internet.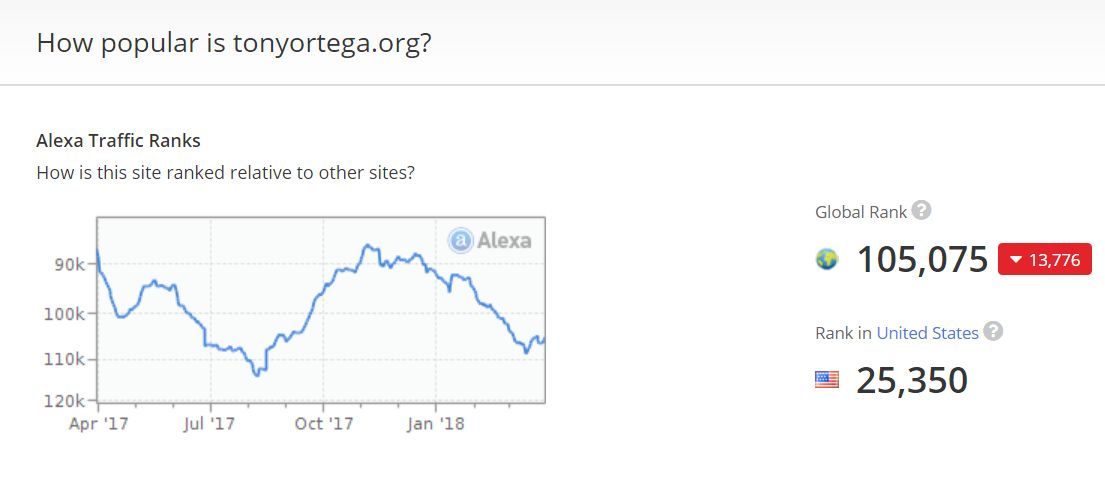 But then we get to where the rubber really meets the road.
Comparison to other "new religions". Scientology CLAIMS to have about the same membership as the Mormons. But mormon.org is smoking scientology.org in the web popularity rankings OMG: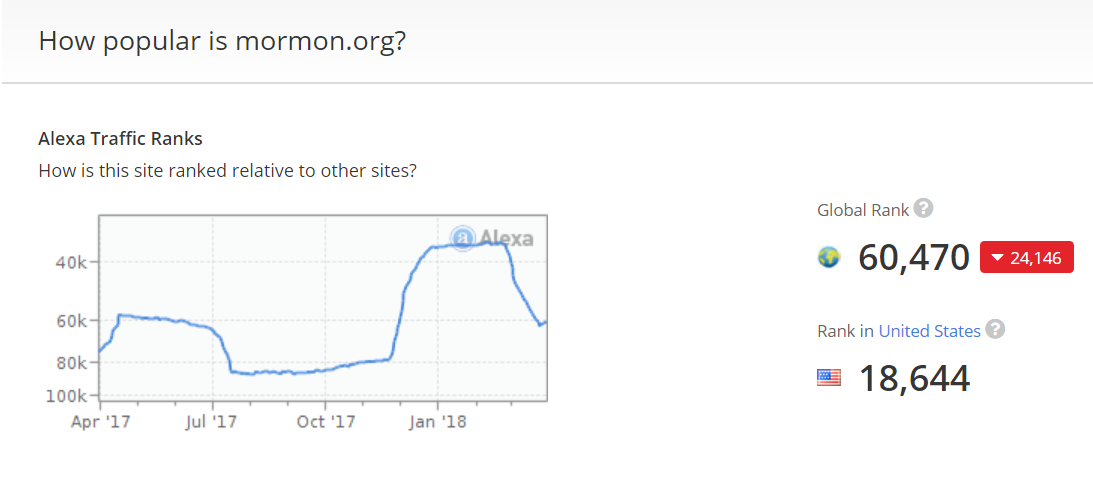 And then there is this. The official website for the Jehovah's Witnesses. A "fringe" group in the eyes of scientology. Holeeee shit: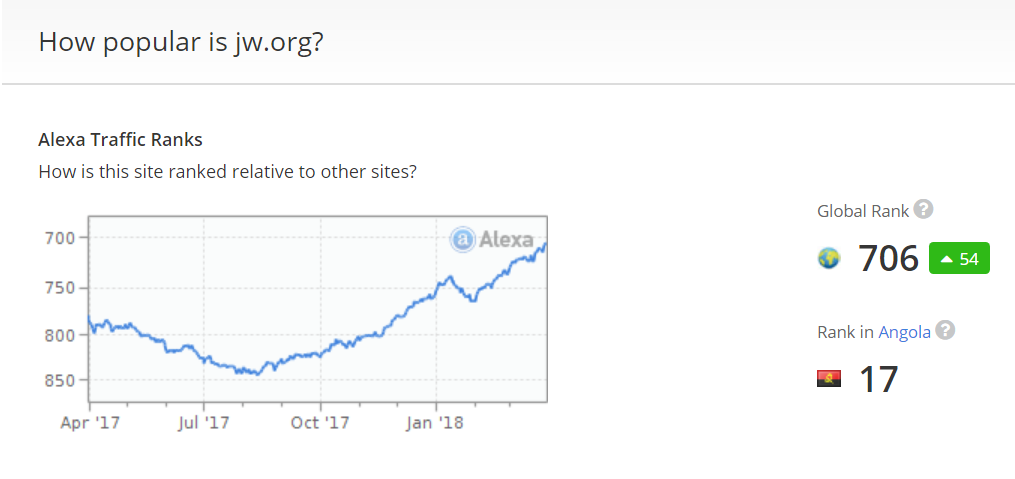 It must be getting tiring to watch fail after fail when you just know you are right and have all the answers to everything…