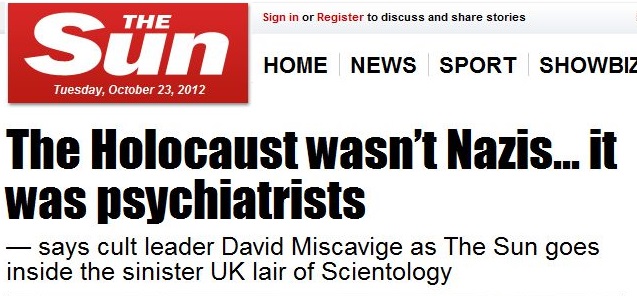 CCHR peddles some pretty outrageous claims about psychiatry
But their "Psych Search" guy, Ken Kramer, is a source of wacky that even CCHR must cringe about.
Here's some random stuff that showed up all on one day, starting with his clever play on "MAGA" and "Trump" :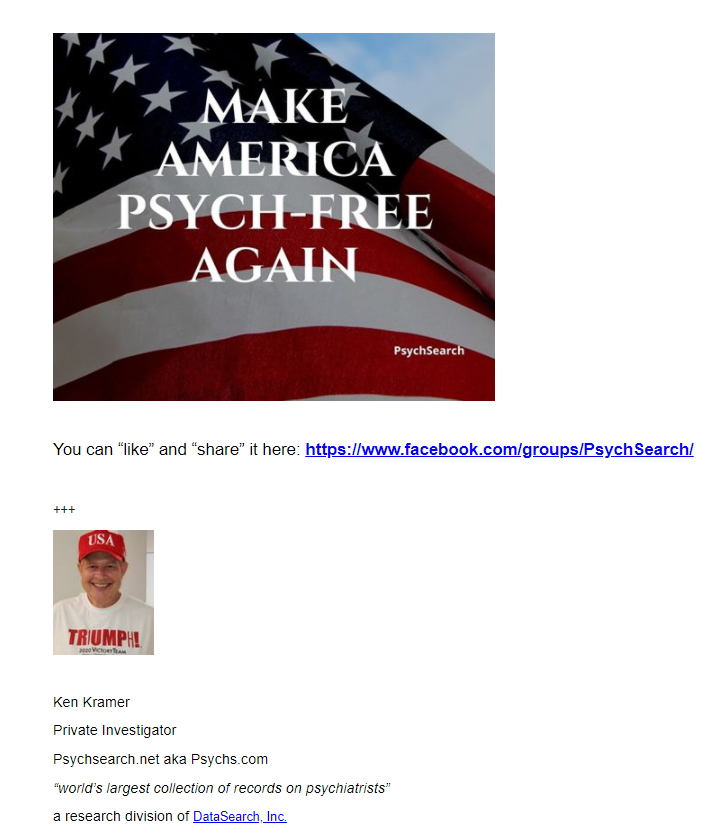 Then he has another brainstorm…
Trying to manipulate Google? Hahahaha. This is the flea climbing the leg of the elephant shouting "get ready, here I come."
I guess one could do exactly the same thing with respect to scientology… But I think Google searches on scientology pretty much come up with negative stuff other than their paid ads. So, why bother?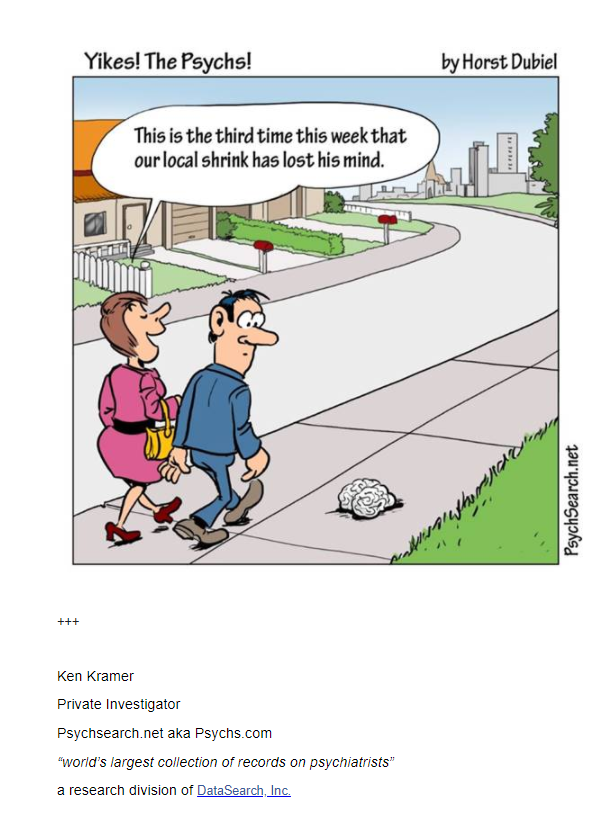 Wait, I thought brains were NOT the mind? Isn't that what scientology says?
In fact, his next one proves that point: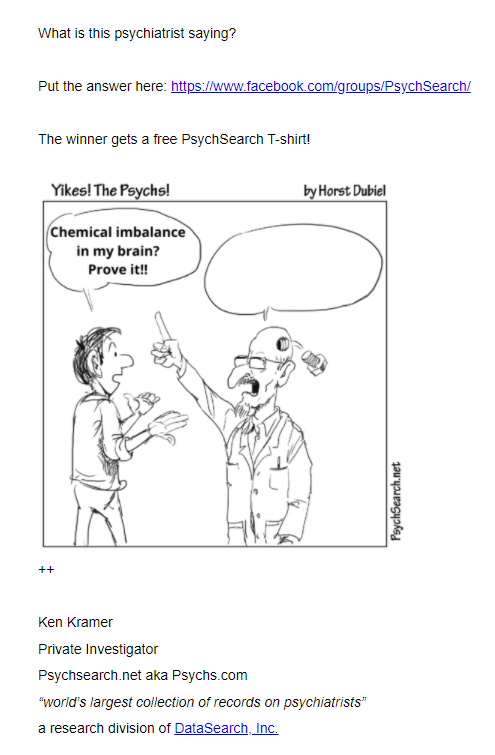 And by the way Ken, there is a TON of proof about chemicals in the brain.
This sort of thinking has become about as outdated as "The world is round? Prove it."  And every proof that is provided is rejected as "fake."