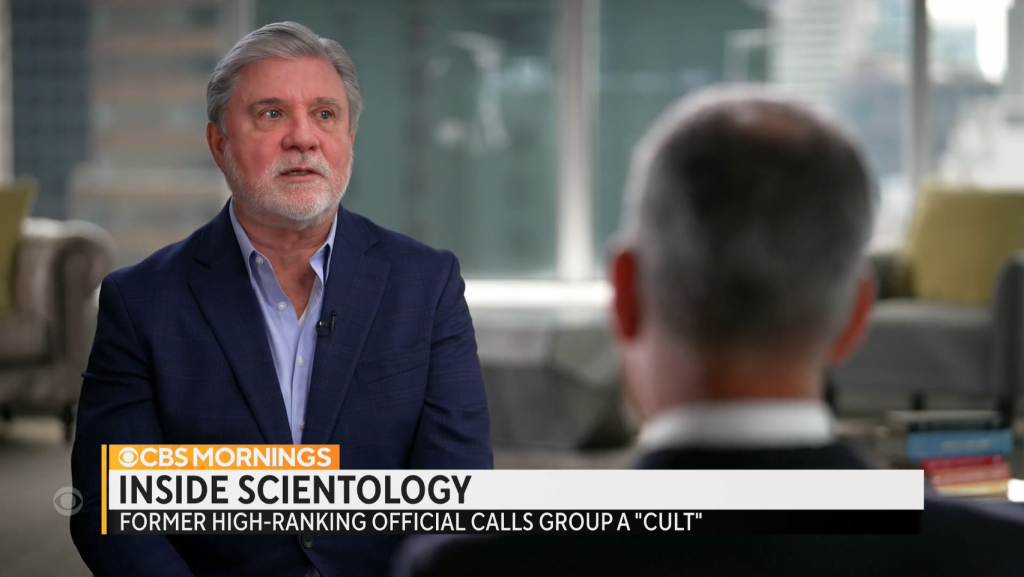 As everyone who reads this blog is probably aware, CBS Mornings featured a piece on A Billion Years yesterday morning. If you haven't seen it, you can watch it here.
The piece was delayed for some time as scientology went into a full court press to prevent it from airing. They sent Monique Yingling to New York, with a delegation of scientologists and another lawyer to dissuade CBS airing it using the usual threats and false claims. In the end, when they realized they were not going to succeed in spiking the story altogether, Yingling was put forth as the scientology "spokesperson."
Trotting out "I'm a catholic" Yingling as the "scientology spokesperson" is an indicator of serious panic in the bubble. "Blinking Yingling" made a name for herself when she was despatched to try to stanch the bleeding over Ron Miscavige's book Ruthless when it was being covered by Dan Harris on ABC. She infamously brought baskets of baked goods from Golden Era as evidence of what a worker's paradise it really is.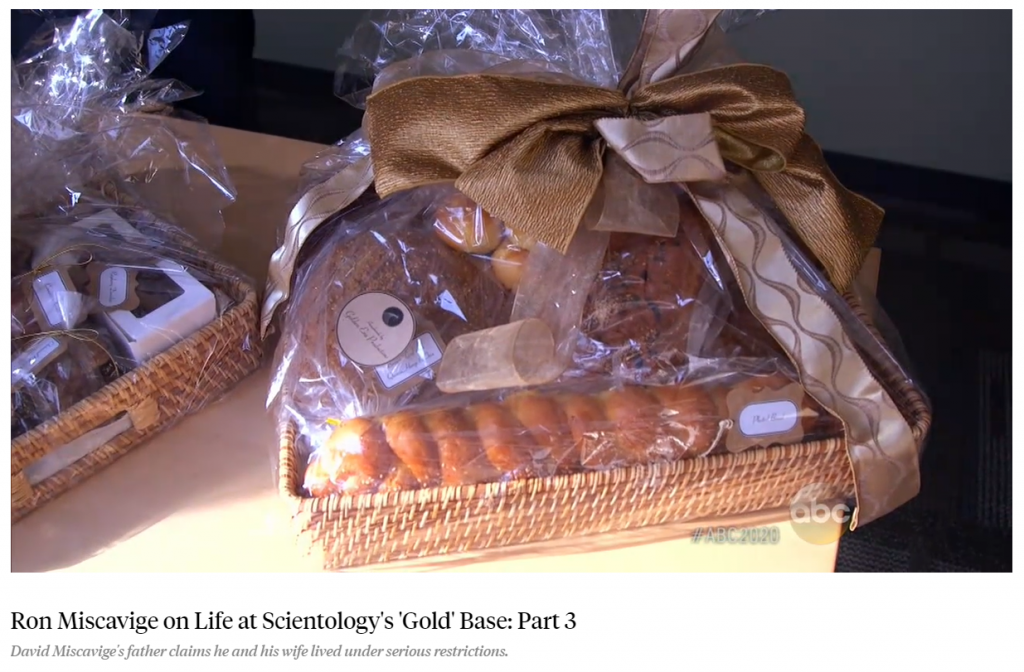 Previously, she had showed up on Anderson Cooper when he did a week long expose on the violence in scientology. And subsequently was again trotted out to speak on behalf of scientology in responding to The Aftermath.
I feel honored to have my book in such wonderful company.
This time, Monique sat down with Jim Axelrod — in what looked like an outfit apparently intended to pay homage to Hubbard's favorite book, Alice in Wonderland (no doubt it was VERY expensive, her clothing store of choice is Hermes) — to spout scientology propaganda lines that she has been told to say.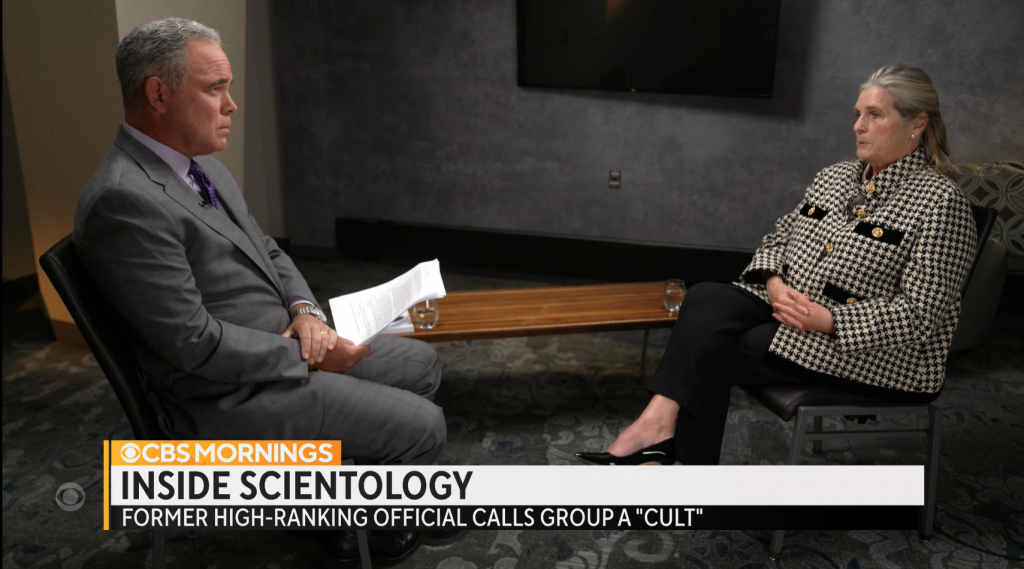 Some notes about her statements (and I acknowledge Jim Axelrod for pushing her to answer questions):
When asked about the cost of scientology services — she deflected to talk about the "training route" and that it costs less than $50,000 to go all the way to the top. Of course, unless you understand scientology, you know that even doing the "training route" can ONLY take you to the level of Clear. You cannot do any "OT Levels" or Super Power or L's or any of the other really expensive scientology auditing. The big money in scientology comes AFTER Clear if you want to get to OT. Axelrod could not be expected to understand this sort of detail to even be able to push back on her very obvious avoidance of the question.
She asserted "there is no such thing as the Hole." Using the PRESENT tense. No doubt after much media exposure, Miscavige took down his carved wooden sign and probably moved those who had been in The Hole to another location. The follow up question to this should have been "maybe not currently, but was there EVER a place known as The Hole?" Yingling was never taken to see The Hole of course, so she just relies on what she is told.
When pushed about the "grains of truth" she thought were in the allegations about The Hole, she deflected again with "the church does have a system of internal discipline, which for the most part, individuals volunteer for…" and "they say they are very grateful for the opportunity to redeem themselves…" Hah. Of course, again, she has no clue. NOBODY ever "volunteered" to go in The Hole. Nobody was "grateful" for the "opportunity" and there was no "redemption." She is conflating The Hole with the Rehabilitation Project Force which are definitely NOT the same thing.
The greatest irony of this interview is that scientology has no spokespeople to respond to the media. Typically their responses (if any) are letters. The only thing they have left is Monique Yingling, who makes it clear she is NOT a scientologist, but she HAS made a VERY lucrative living from scientology. Tens of millions of dollars over the years. And yet she is the person they put forth to allege that I "attack scientology for the money."
Following the scientology presentation and interview, CBS asked me to respond to this allegation: The Church alleges Rinder's criticism of Scientology is driven by money and that he had made a living off bashing the church.
I responded as follows:  My criticism of scientology is driven solely by my desire to end the rampant, ongoing abuses within the organization. It is scientology that is obsessed with making money; if that was my
motivation, I would have taken a payout from scientology for my silence long ago.
CBS included my response, but omitted the end: if that was my motivation, I would have taken a payout from scientology for my silence long ago. Just stating it here for the record. It was Monique Yingling herself who was sent to make the first effort to "come to an agreement" so that I would not speak out publicly, an incident I detail in the book.
And finally, this is something I wrote in A Billion Years about Monique:
While I was in Yingling's office working with her on the Minton
settlement, Miscavige constantly called me, screaming at and berating
me over the phone. Monique couldn't help but overhear—she asked
me, "Why does Dave treat you like that?" I answered that I deserved it.
She shook her head. "No, you don't, Mike. You work harder than anyone
I have ever met. You are smart and do a great job. I don't think anyone
should be treated like that." I didn't want to agree with her—after
all, she was not even a scientologist—and to do so would have been
tantamount to treason in my mind. But while I didn't show it then, it
was finally becoming clearer to me that she was right.
She knows a lot more than she pretends on TV.