Reverend Freddie Firing Em Up in the Fatherland
Raise your havingness so you can give your money to me.
Why does anyone care what he has to say about Havingness?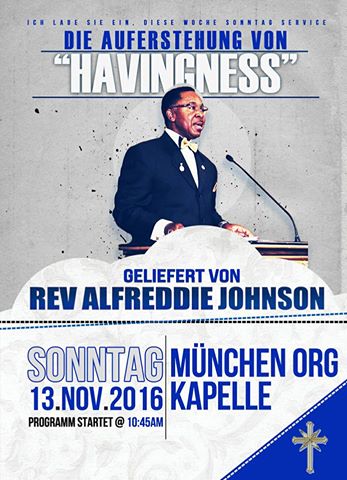 It's a Celebration
Until the regges greet you at the door..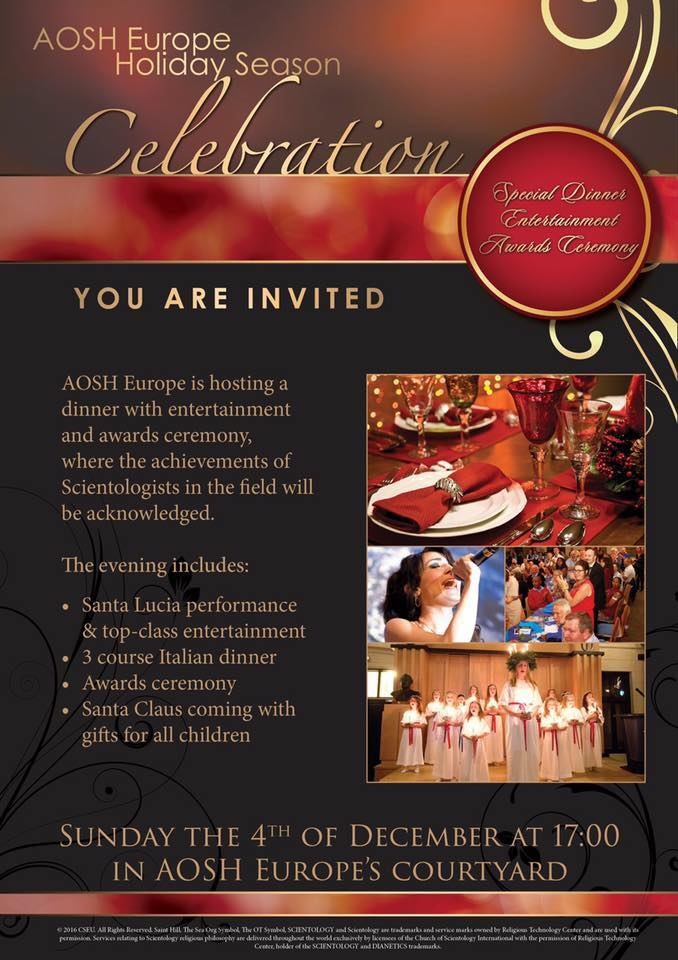 Preventing the world from being destroyed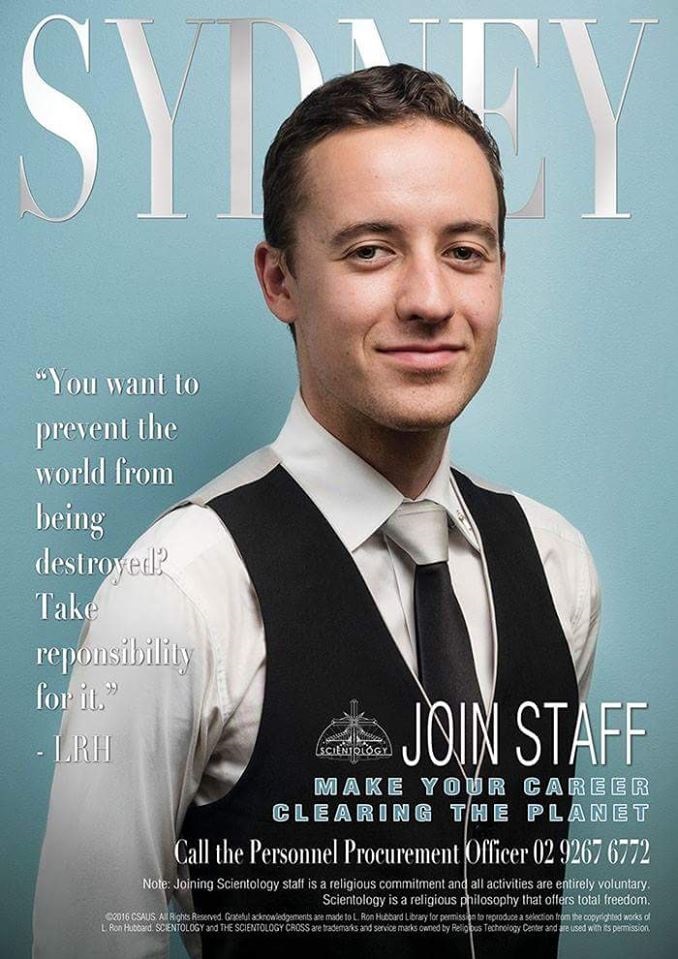 Now THAT'S a Success Story!
Totally vague and totally meaningless. But eh, let's publish it anyway like it's really good!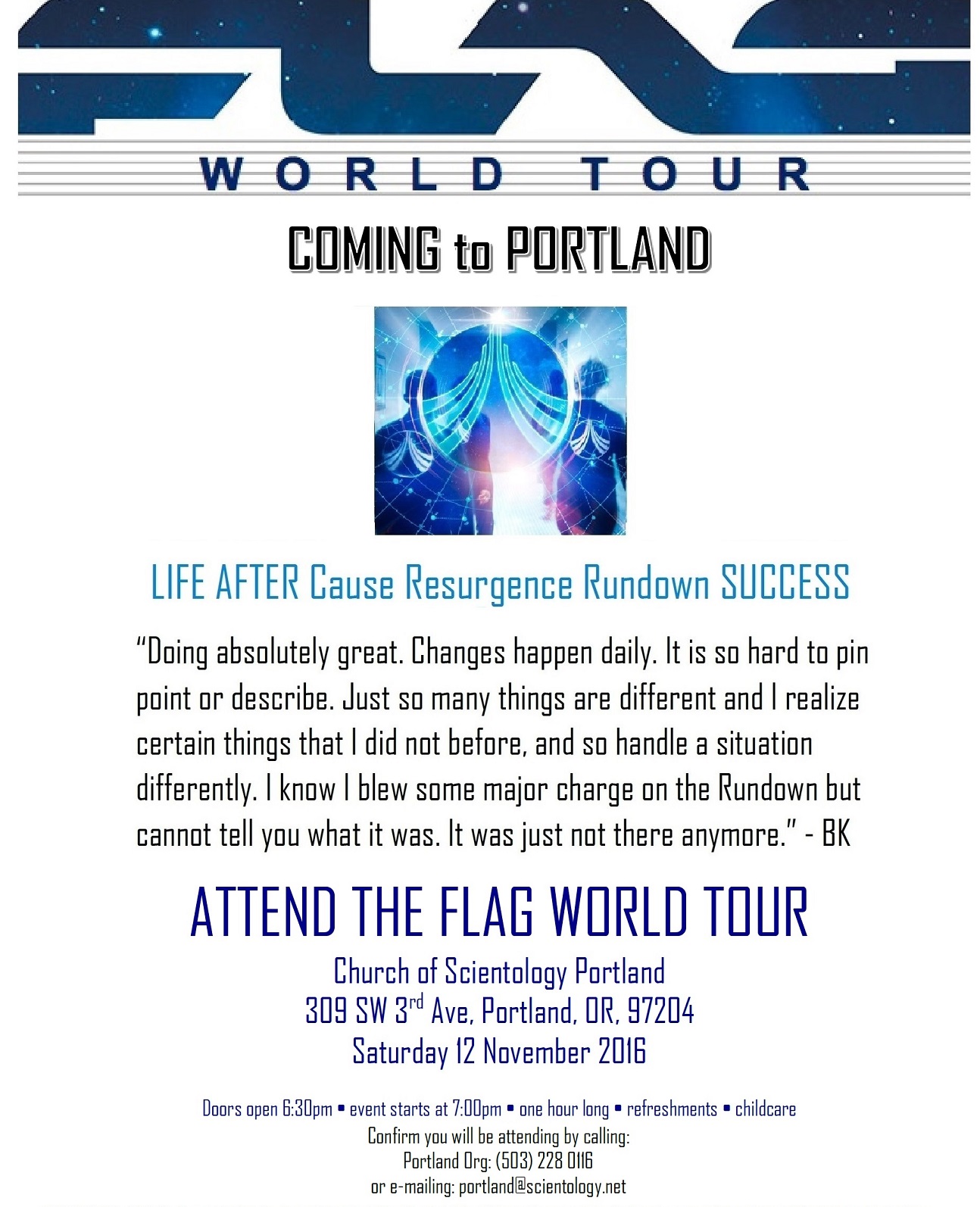 Not So Mighty My Mammy
The letter B is completed! 2 down only 24 to go…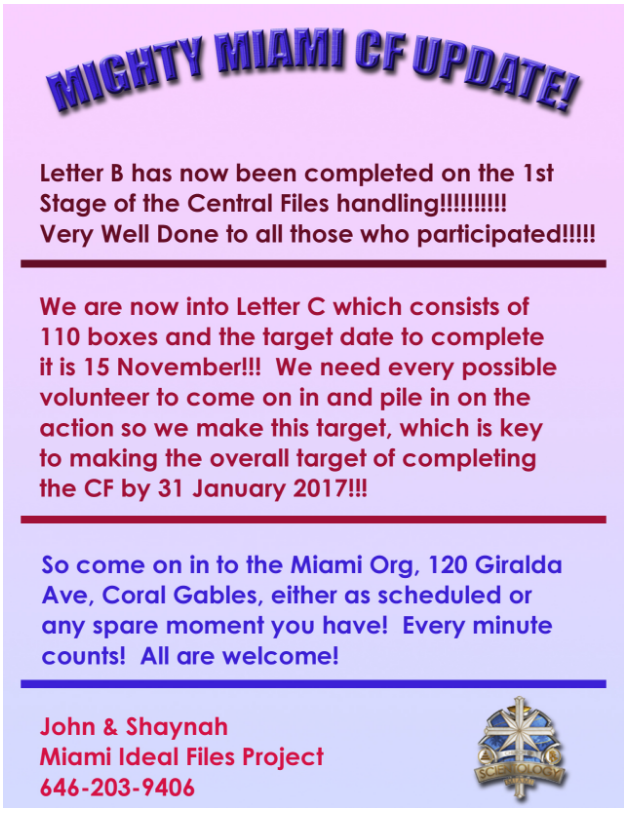 Big turnout
This is the org LRH can count on. And this is what they can round up for their ideal org "all-hands." Sad.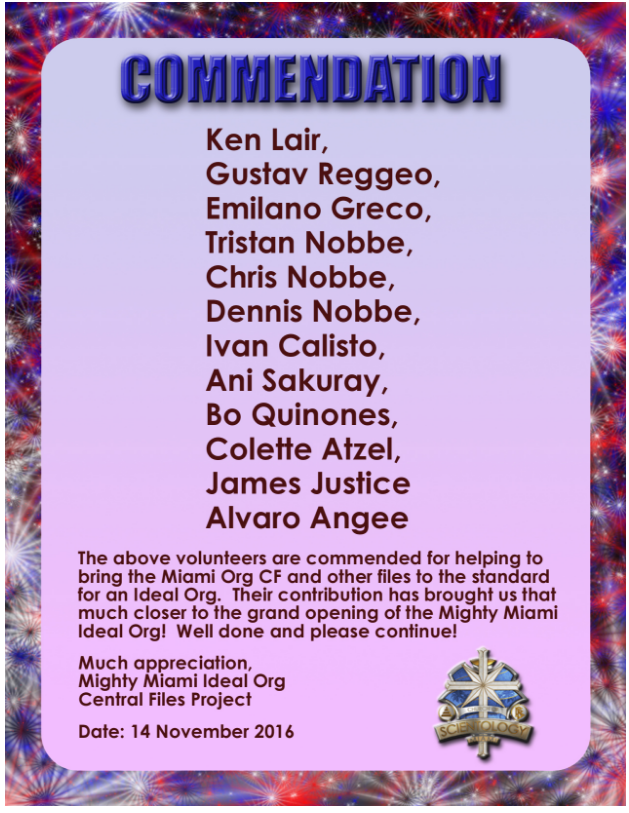 Nobbe is getting inventive
He only has so many people in his own family so he is trying to entice some others with Lotto Tickets….
If it's a winning ticket, guess where the money is going?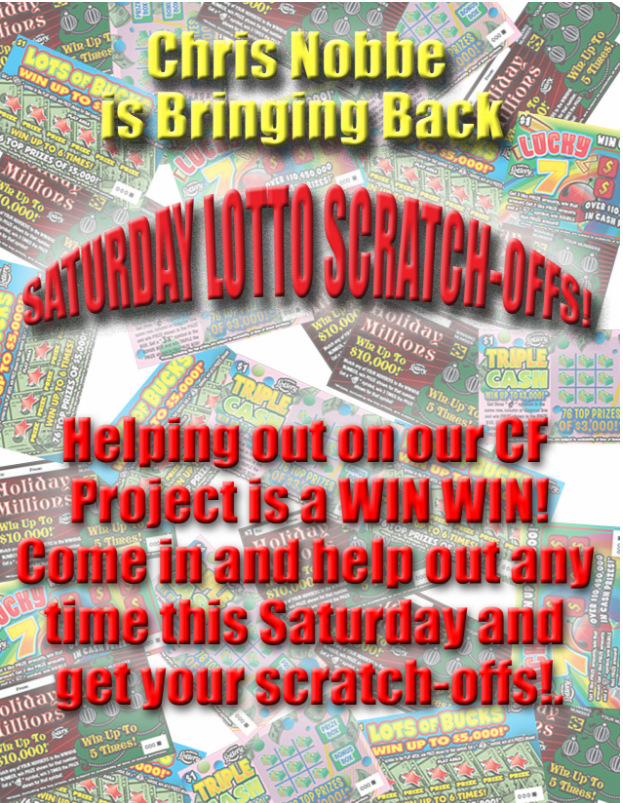 Uncle Sam is On Board for Planetary Clearing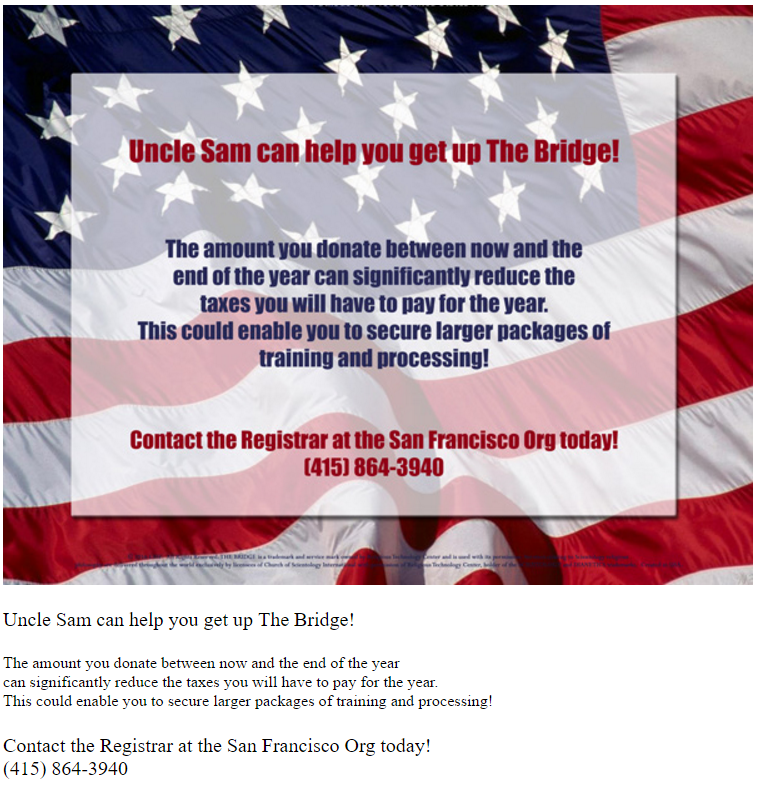 You can reduce your income tax by 50 cents!
Obviously whoever wrote this doesn't actually file an income tax return…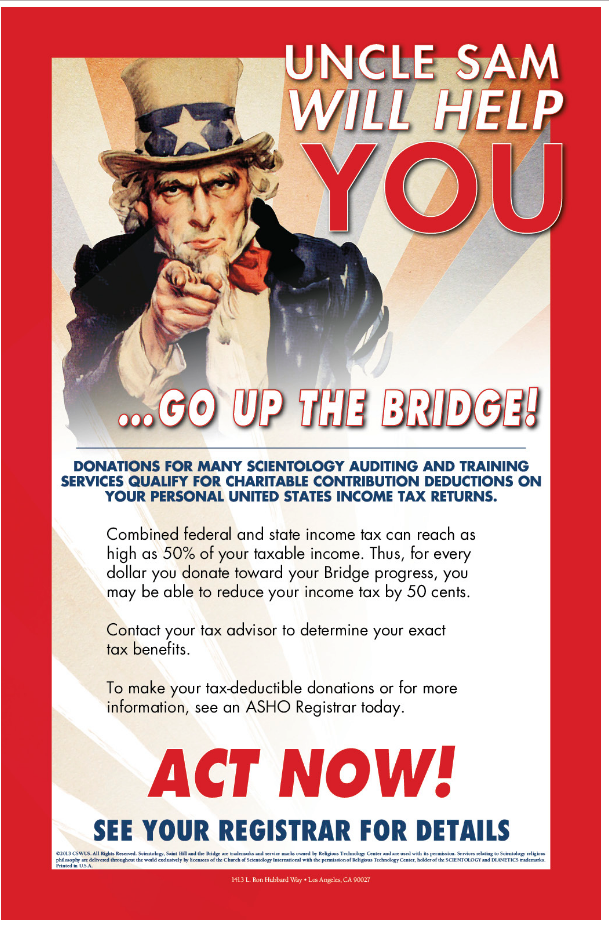 Food, glorious food
Just because.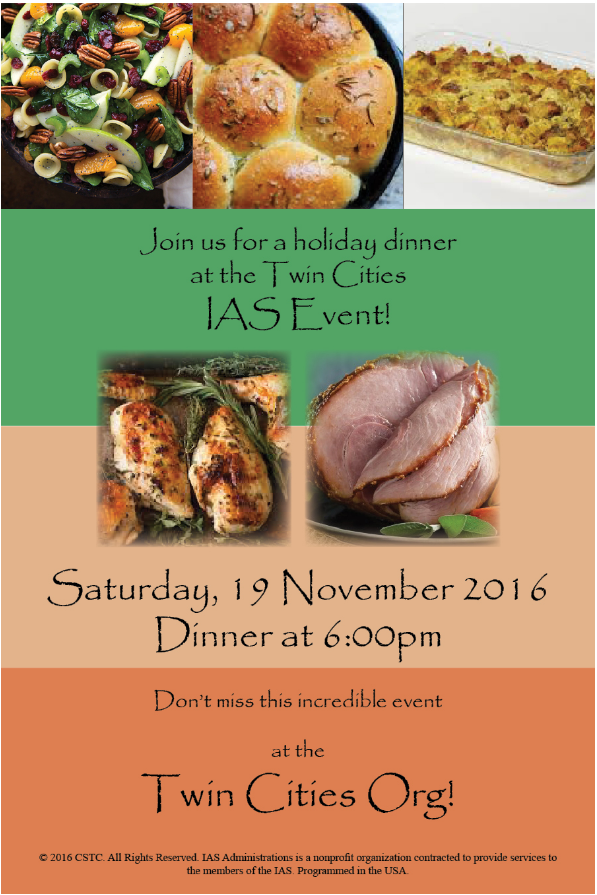 Not only dinner – dessert too!
Who could resist this?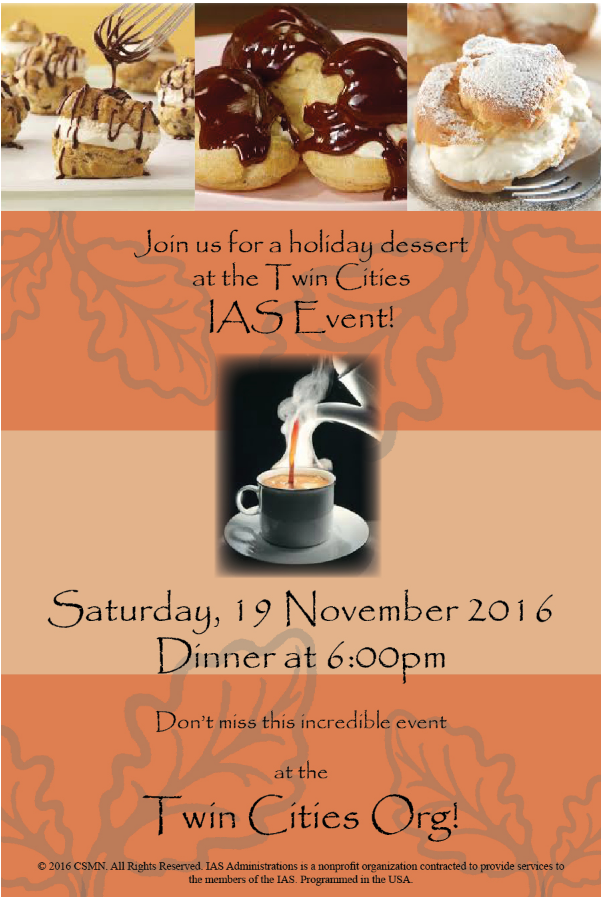 Mission Impossible
Well, at least they got that right. Santa Barbara is NEVER going to raise the money. They are going to have to wait until the IAS or someone else buys them a building and pays to renovate it.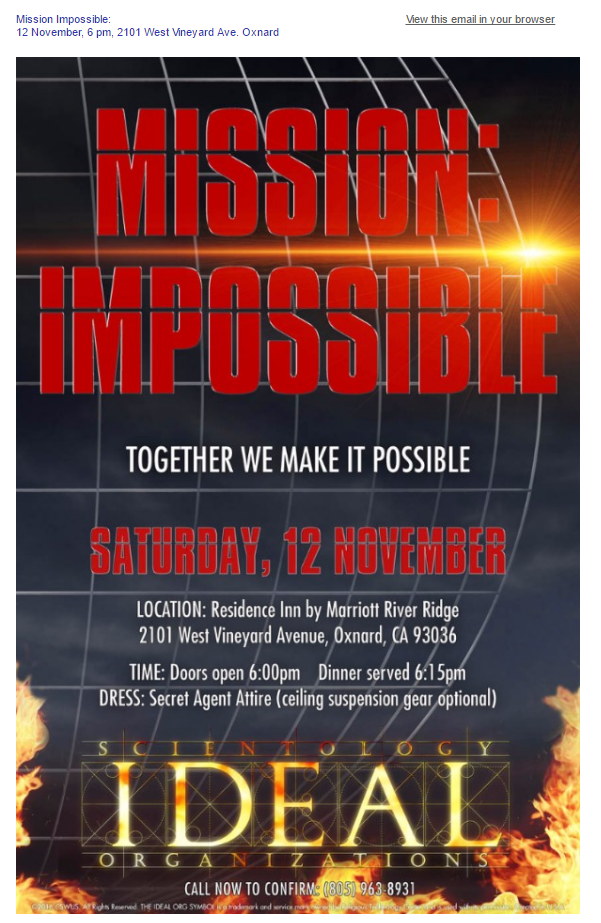 More scare tactics
From 1965 — the end of the world is coming before your child sees 16.
And this seems like an appropriate quote to publish today?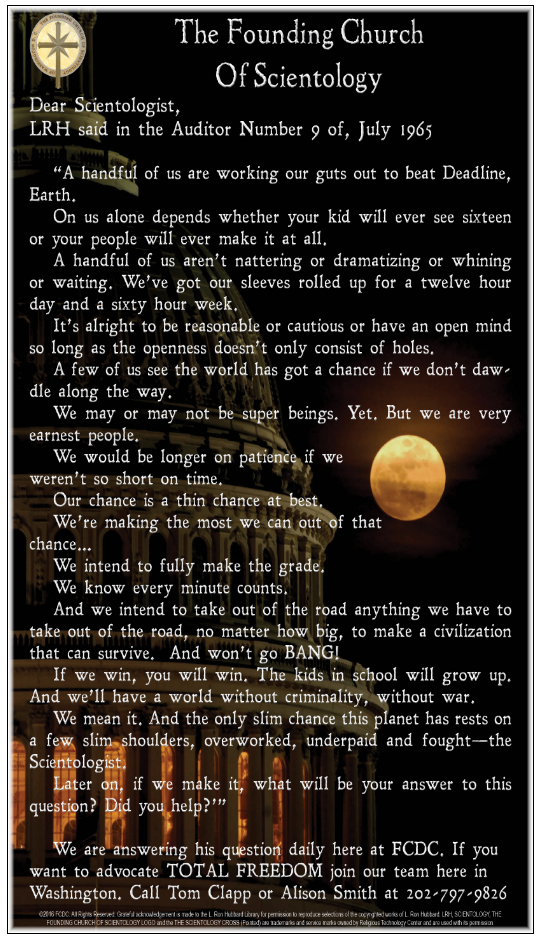 Get Your Questions Answered
Well, except for the ones you really want to ask: Why no OT IX and X? Do they really exist? Time frame? None of those obvious questions will be answered.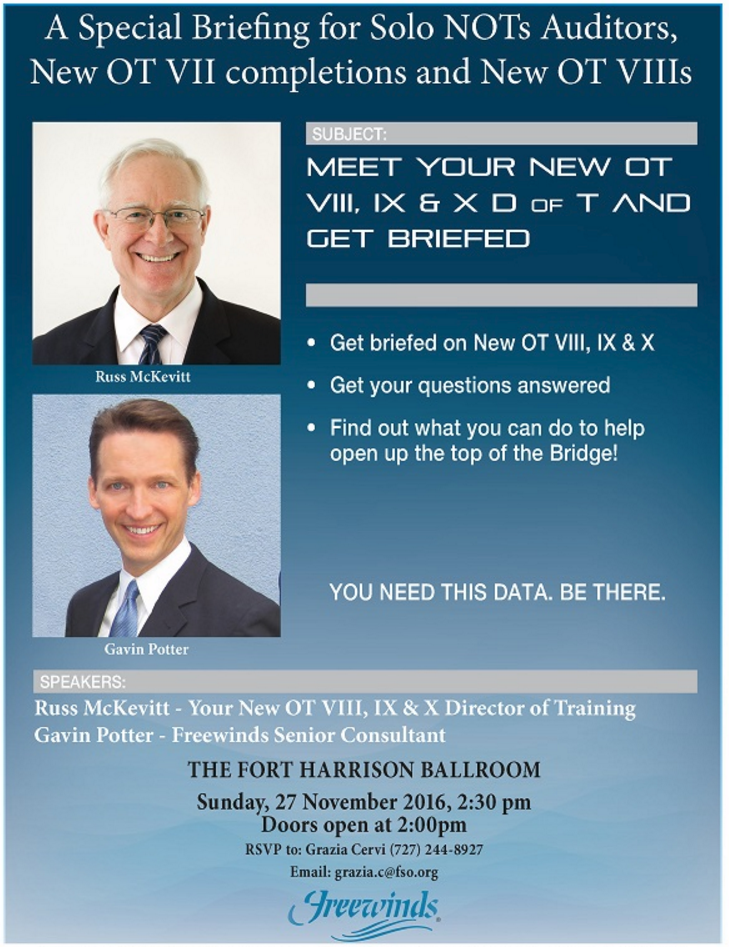 Pity they don't follow this…
But one thing IS true — your bank account is NOT important when you are on staff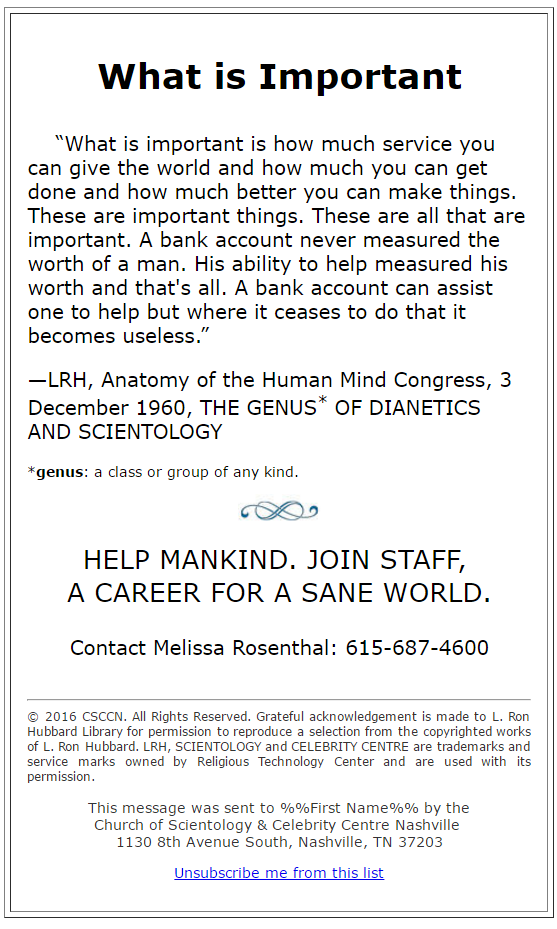 Well, not if they are all empty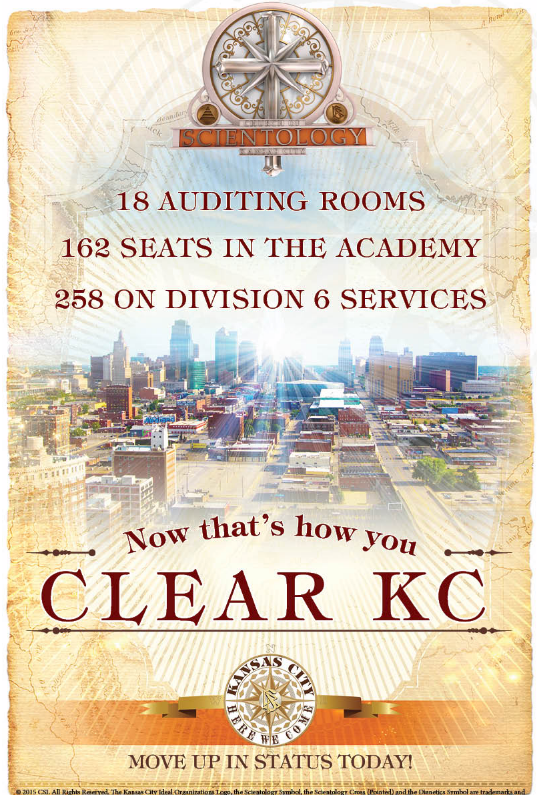 Super Mom and Super Junior?
Too much weird here to understand what is really going on….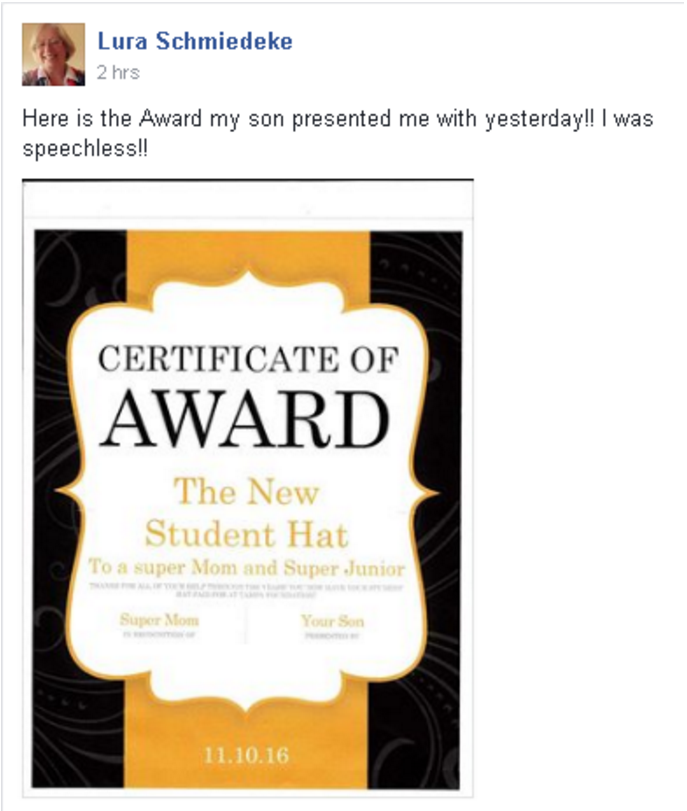 Porn Valley CF
Exclamation tech is making this happen! It is getting done! For realz!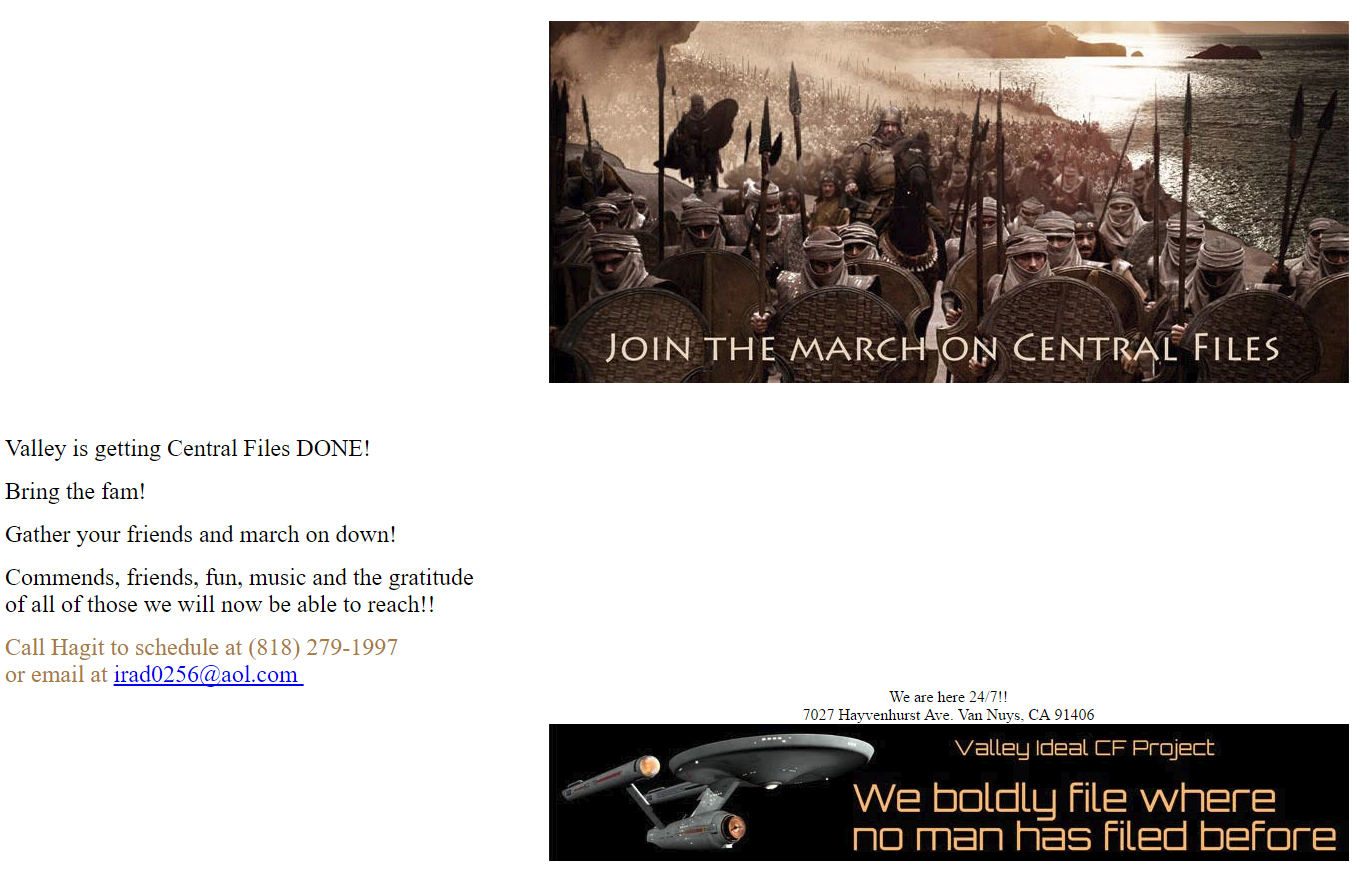 Just WTF????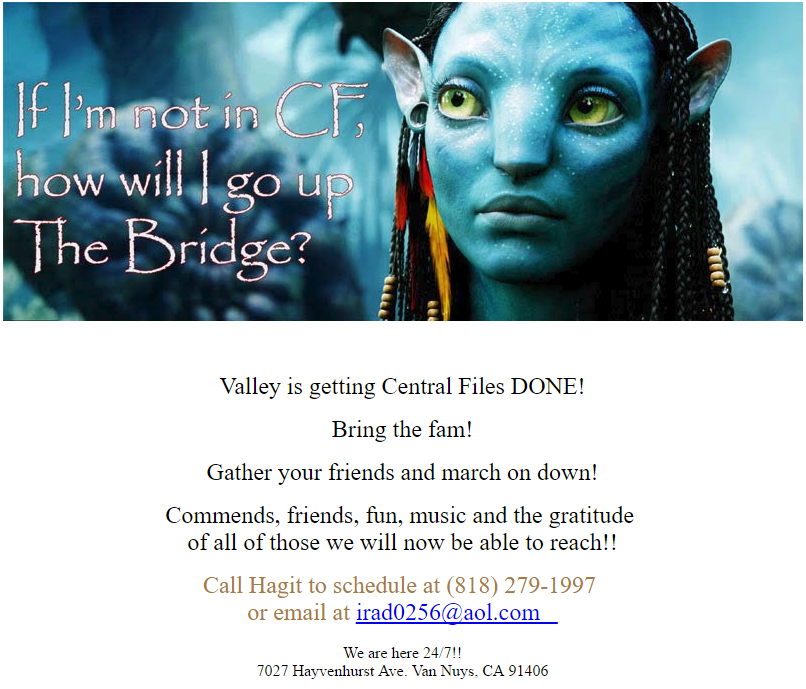 Don't miss out!
More exclamation tech at work. Still not done with their files… They are opening next week.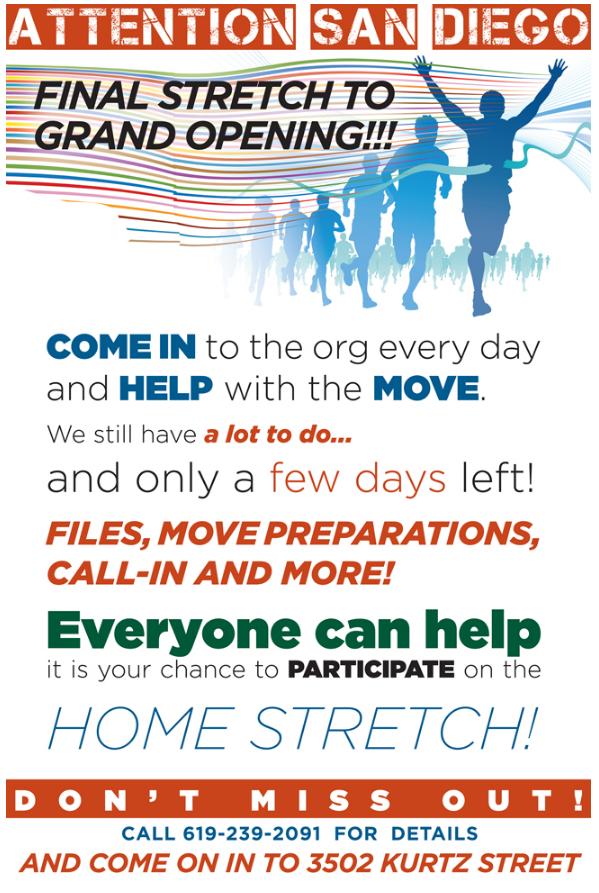 Date settled
Now that is an odd thing to announce. Usually you settle a date before announcing an event… Some real slick PR happening here.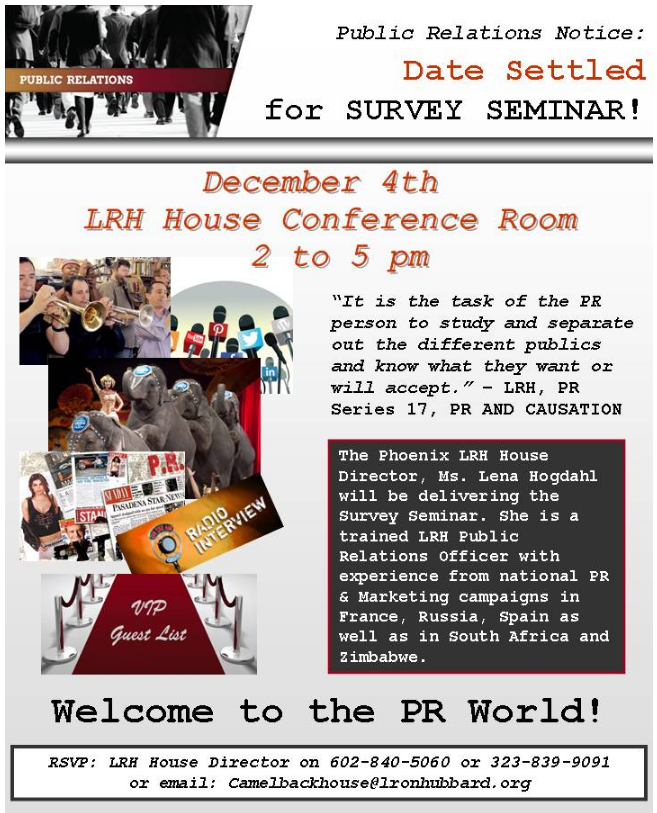 Christmas Fair
Look out for the regges dressed up as Santa's helpers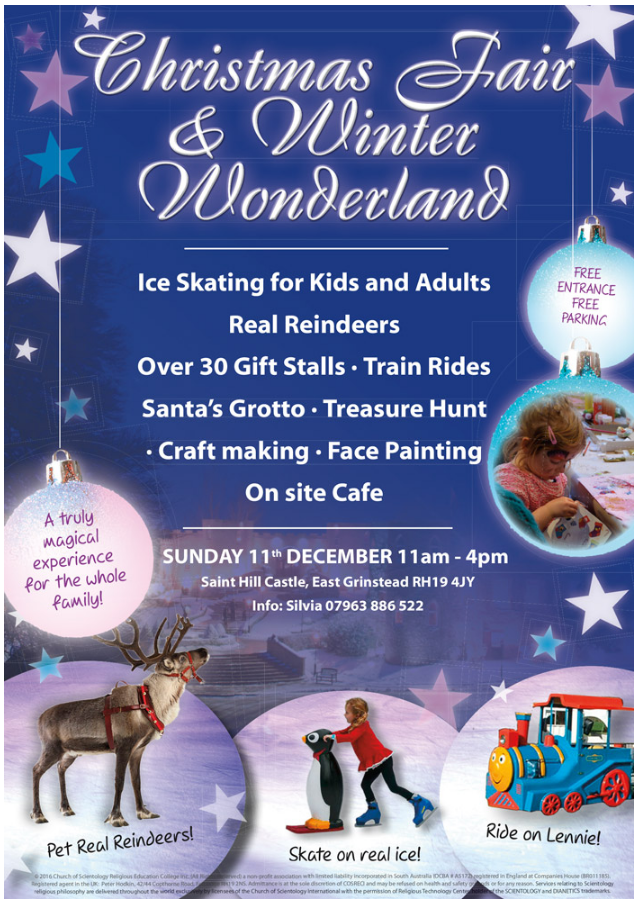 Seriously?
You continue to use this tag line like it means something? IF this is the FIRST scientology city, the rest of the world has nothing to worry about.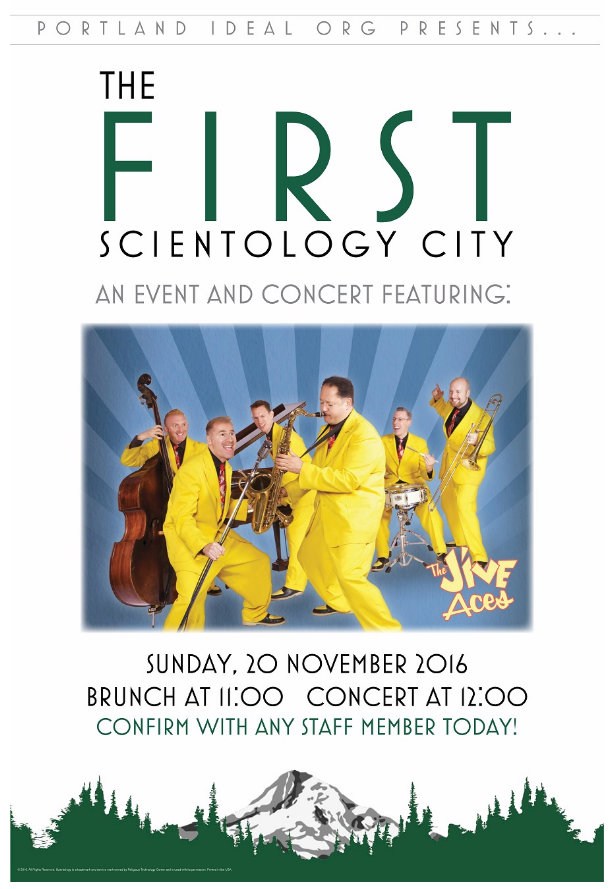 Yep, they are really the smartest people on earth
It's why they keep handing over money to a total scam. If you tell them they are smart they won't think they are stupid.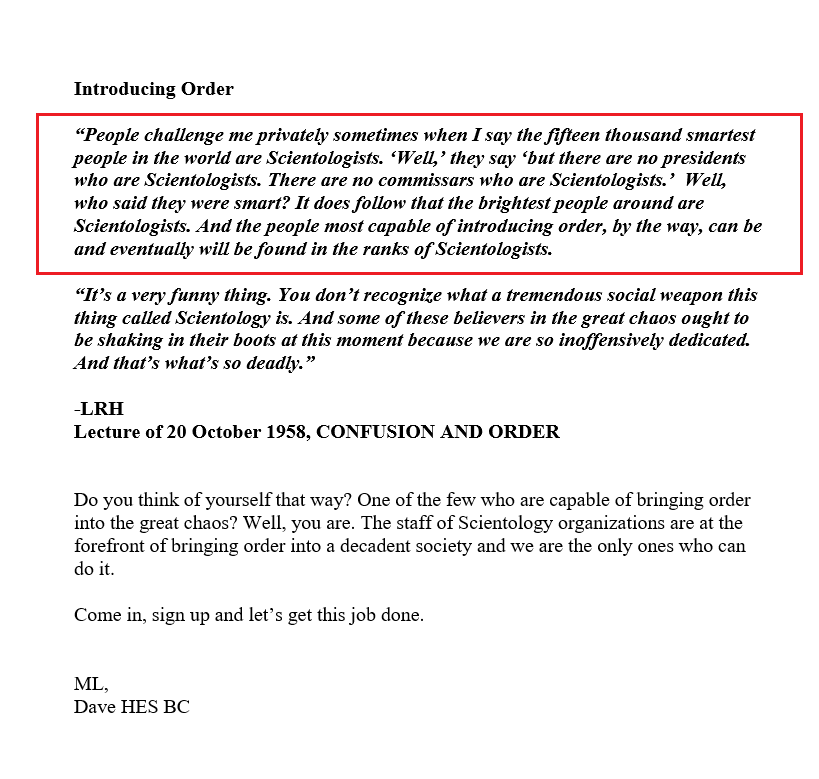 He's smiling now….
Just wait til he gets a load of that first paycheck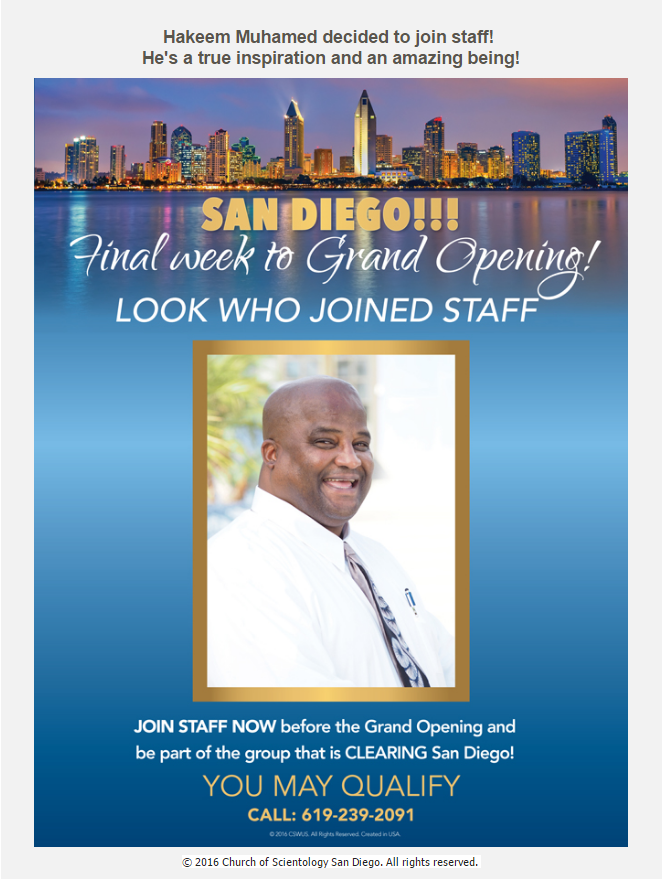 The future is bright in Canada
It's always the future. The present really sucks. And it has for decades.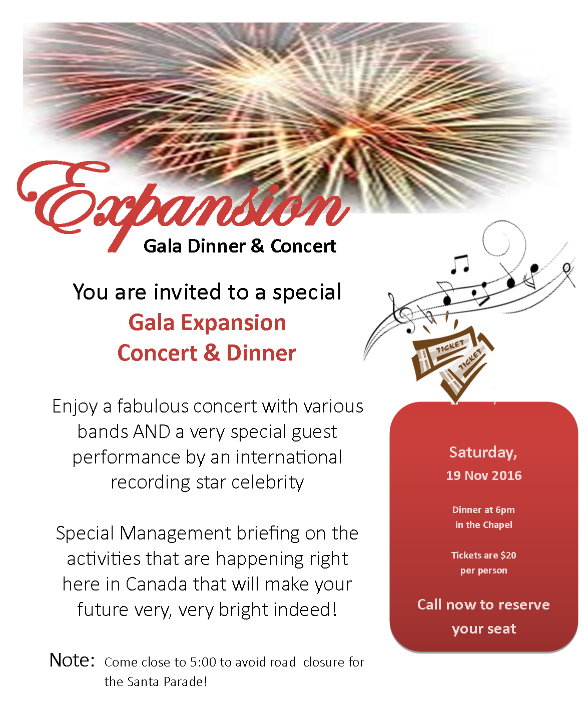 Well, not really
The ACTUAL goal is to get your money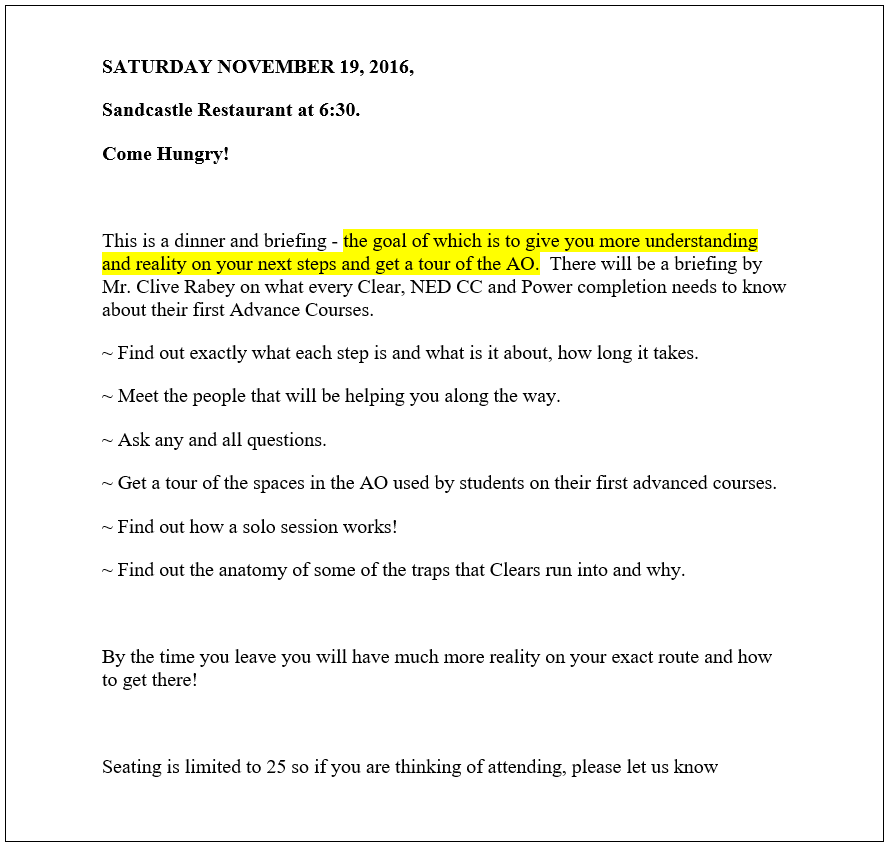 OMG — Pasadena has made 2 Clears
Yes, they have been an "ideal" org for 6 years and they have made 2 Clears. Isn't that amazing!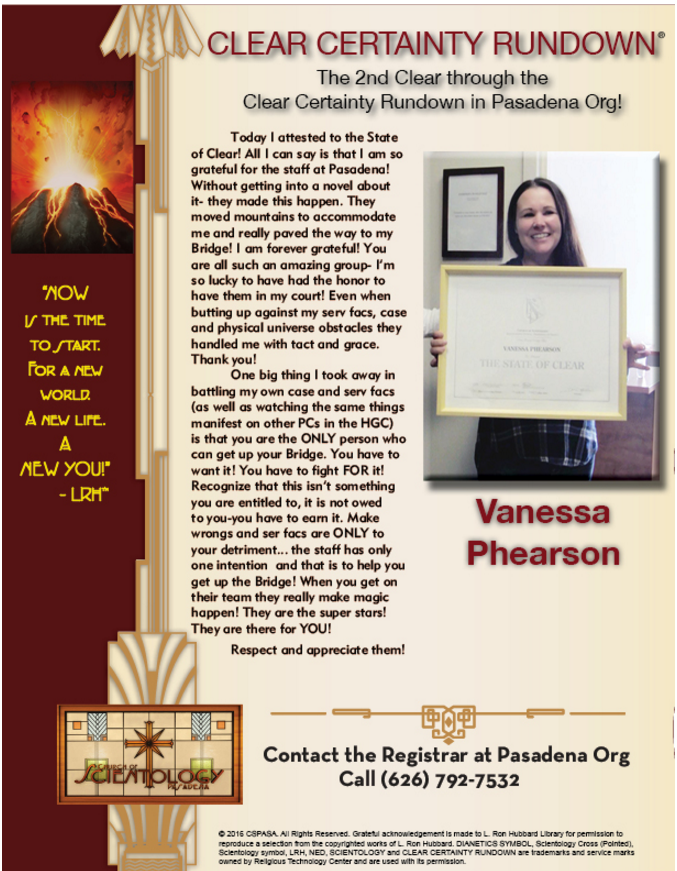 San Diego – one of the last orgs in LA
Gavin, I think you need to get out more….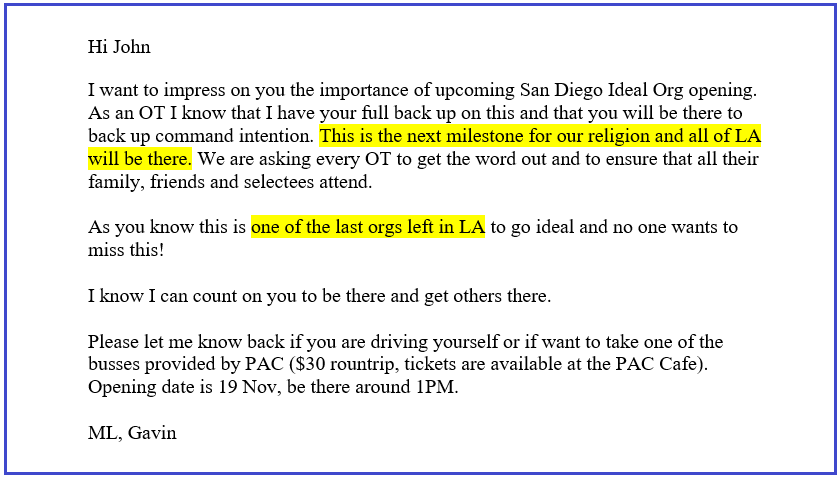 Tampa Org is making history
For making the longest unfulfilled promise ever about "going double SH size."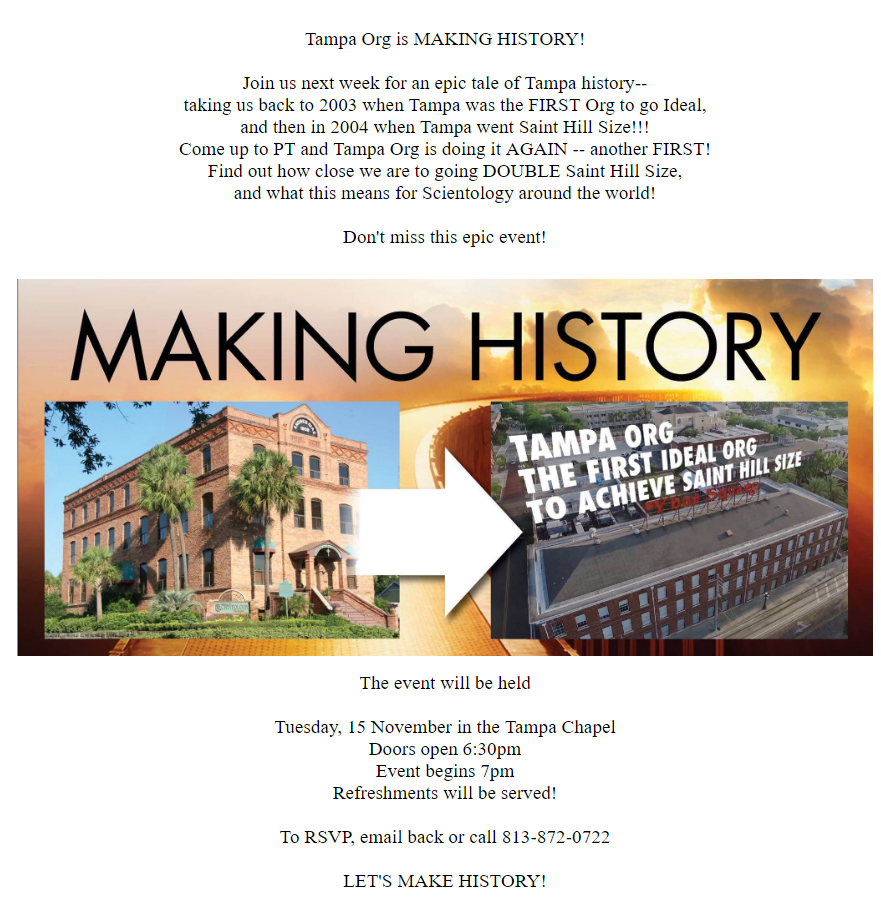 Another fundraising bright idea
This one might catch on….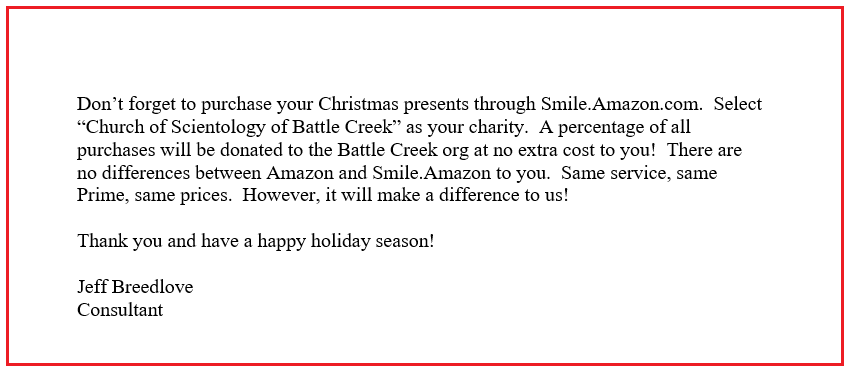 This is brave
But probably not what it seems…. I bet they don't live stream the actual event so everyone can hear what Dear Leader has to say.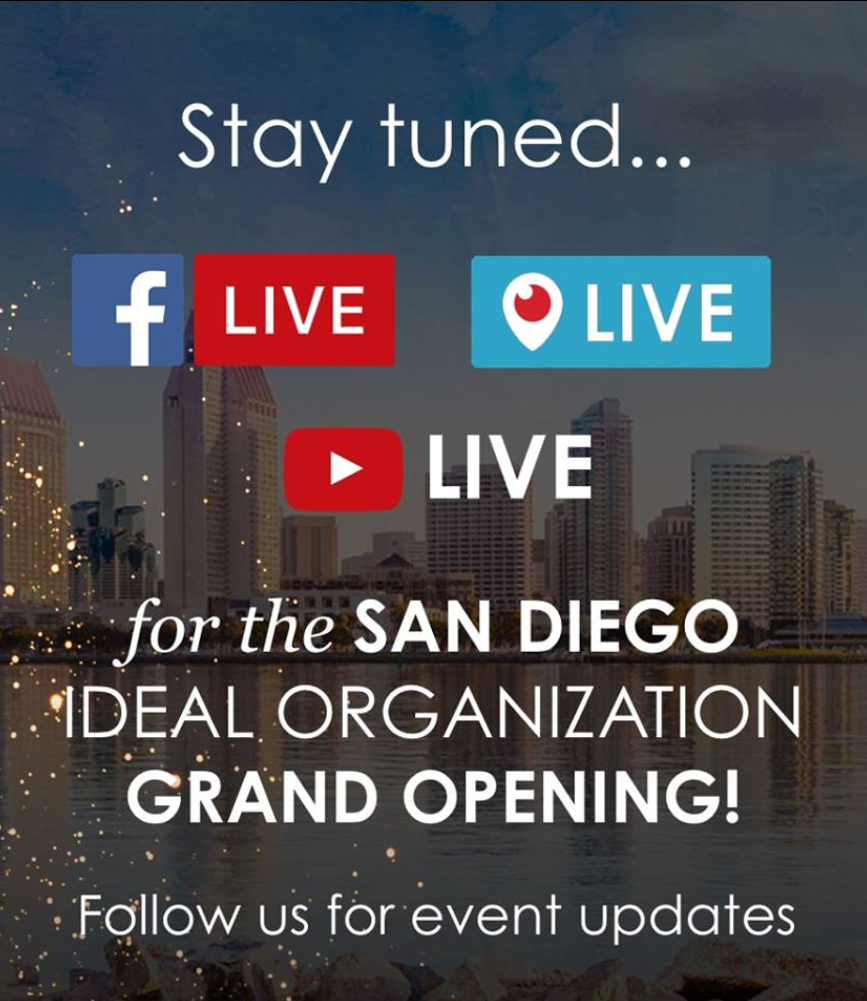 St Hill Desperation
They are trying to get people to go to UK from California! Southern California even…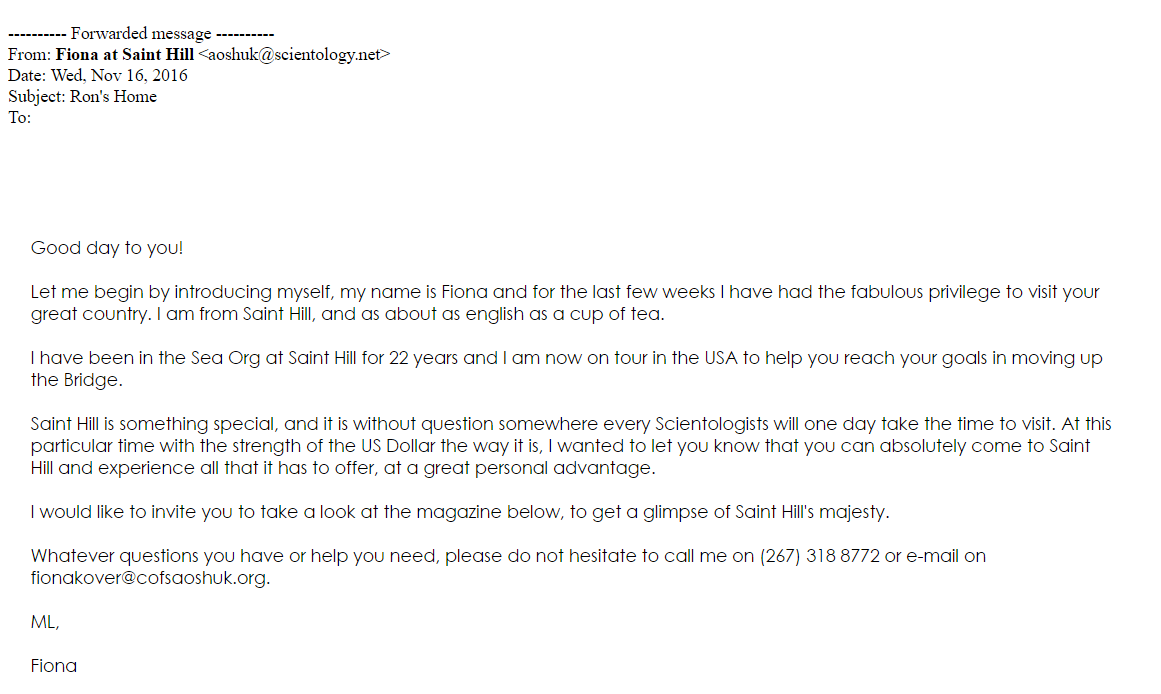 Freewinds desperation
Trying to convince people to go to achieve spiritual eternity and freedom from amnesia on the whole track by noting how cheap the plane tickets are….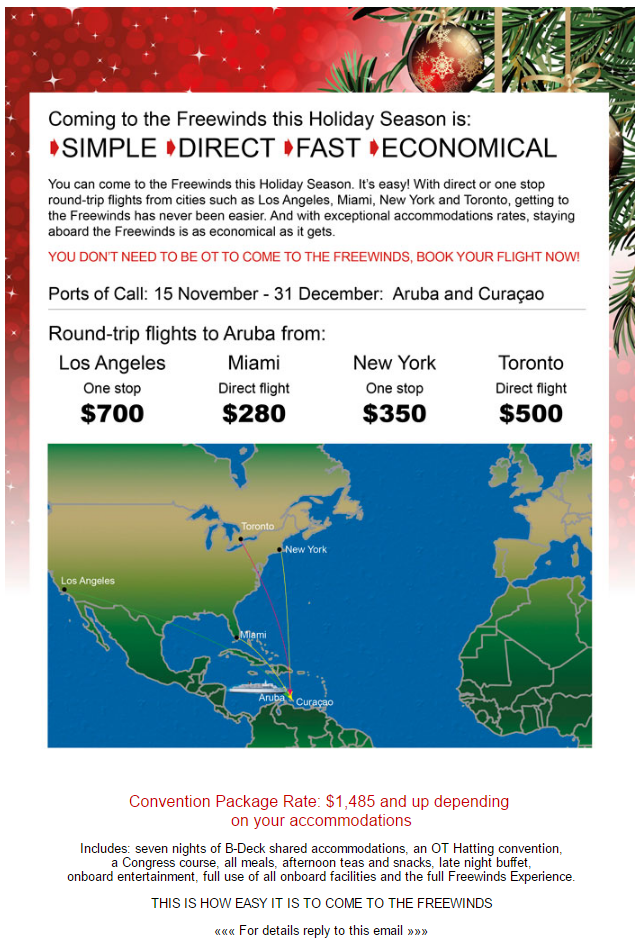 Not "Thanksgiving". "Giving Thanks IAS". Hahaha
And we will expect you to give more if you come.
And this is a big one, because everyone's favorite turkey is going to be there, Mr. Teddy Bragin.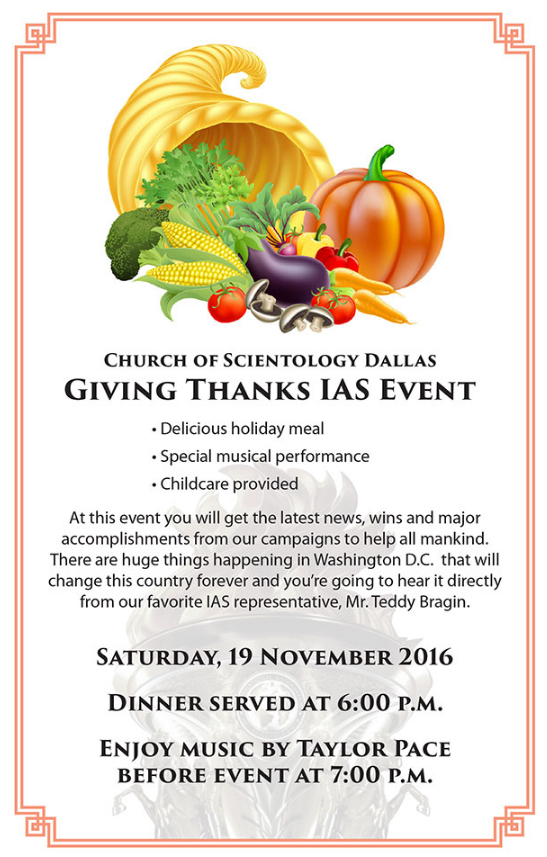 Stumbling around in the dark
These "successes" are really getting strange.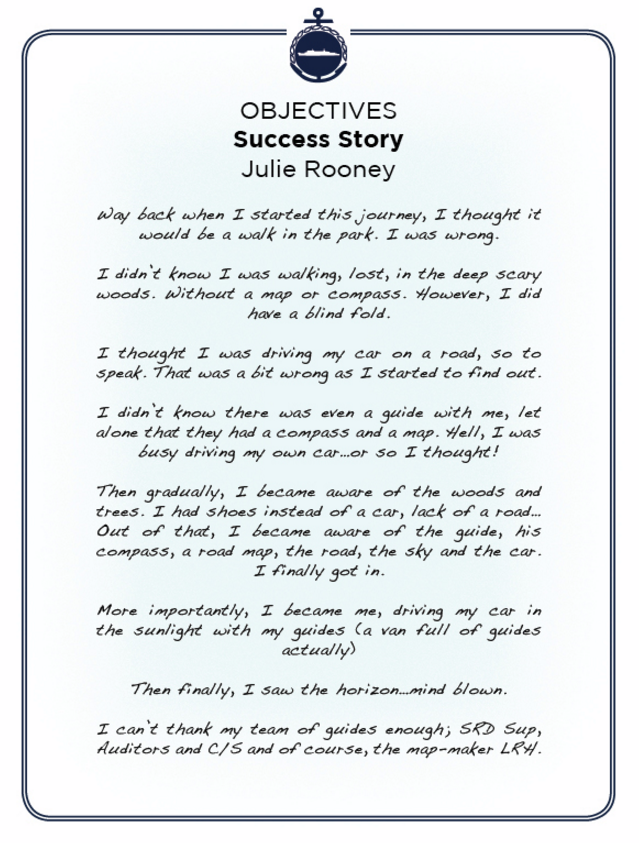 Wait a second…
I thought the Briefing Course was the thing to do at ASHO? Then it was the Purif and Objectives? Now it is Congresses?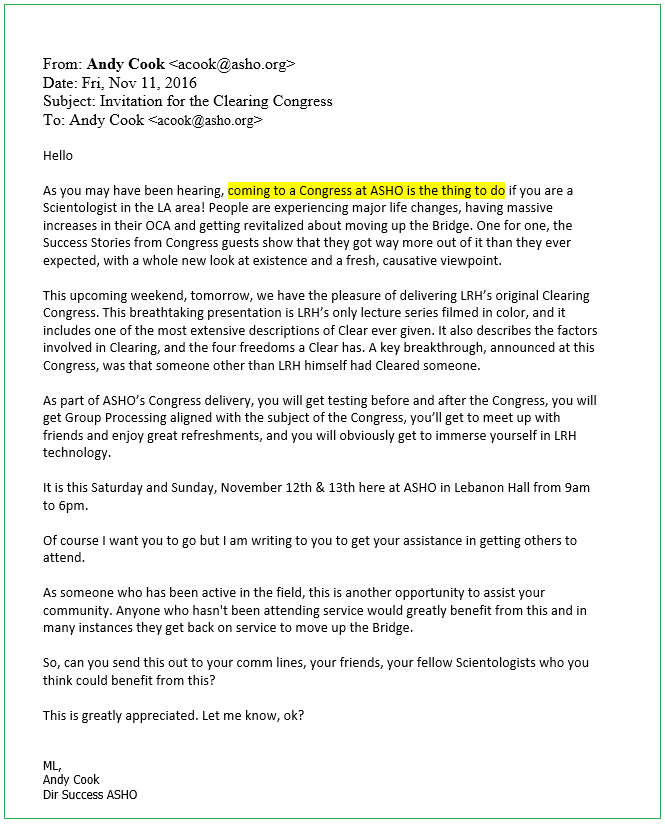 Cringe Corner
I want to vomit.