Masters of MES
Not doing so well on the Time part.
These are two of the four invitations received on the SAME DAY by a single person. Two for the 7:00pm version of the event and two for the 7:30 version — both at the Ft Harrison because apparently they can no longer fill Ruth Eckerd.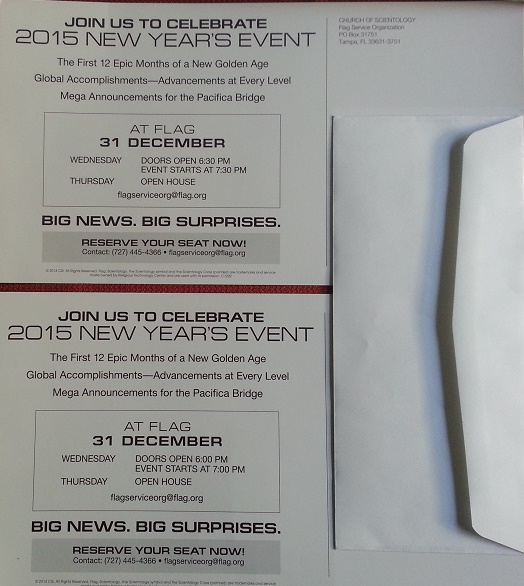 Gavin Potter. Again.
David Miscavige's clone is back to teach you once again how to make money to give to the church.
I bet he attracted a massive crowd in Inglewood. Talk about a fish out of water….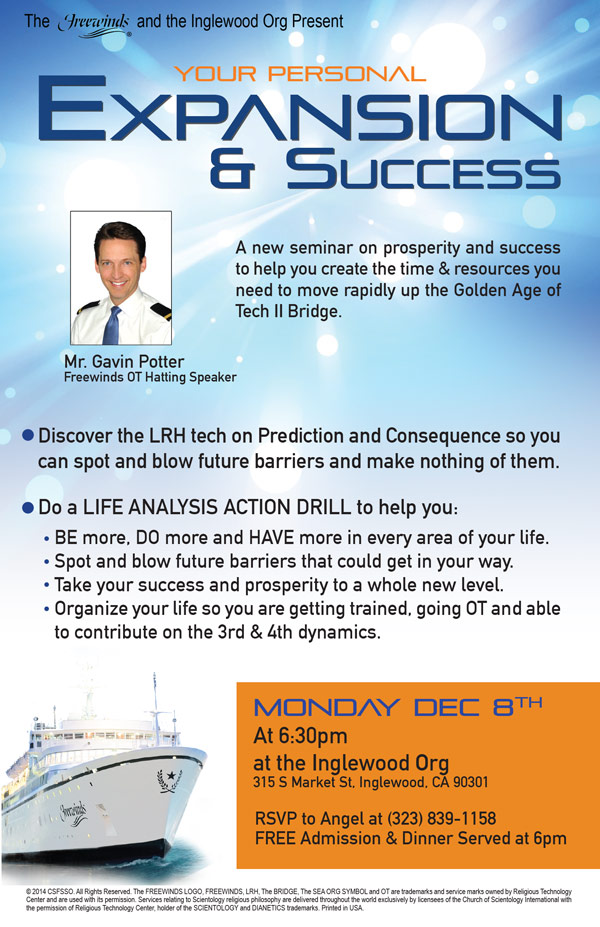 The dianetics volcano and 47X expansion graph
This is now on a bus stop ONE BLOCK from the Ideal Pacifica Bridge on Fountain Ave.
What are the chances that whoever bought this knows EXACTLY what this image looks like and EXACTLY where it is placed?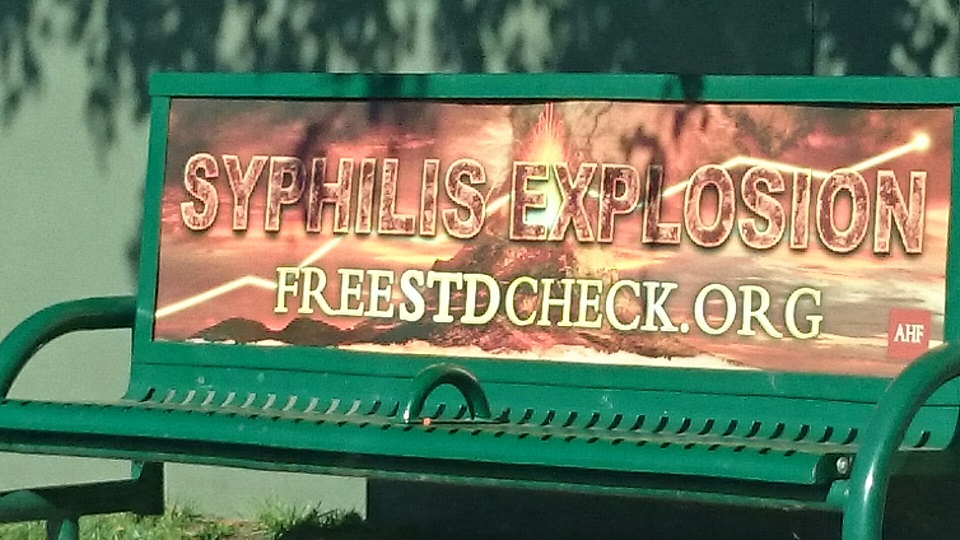 Is Kevin making this up?
Surely, if he is taking this from the ACCS, people HAVE heard this before? You know how hard they have been pushed to listen to all these lecture series….
Or is he just inventing things that nobody has heard before because he has yet to say them?
And isn't it just a little strange to be promoting a seminar about magic? Do you think it includes how to make wallets disappear? Audience hypnosis?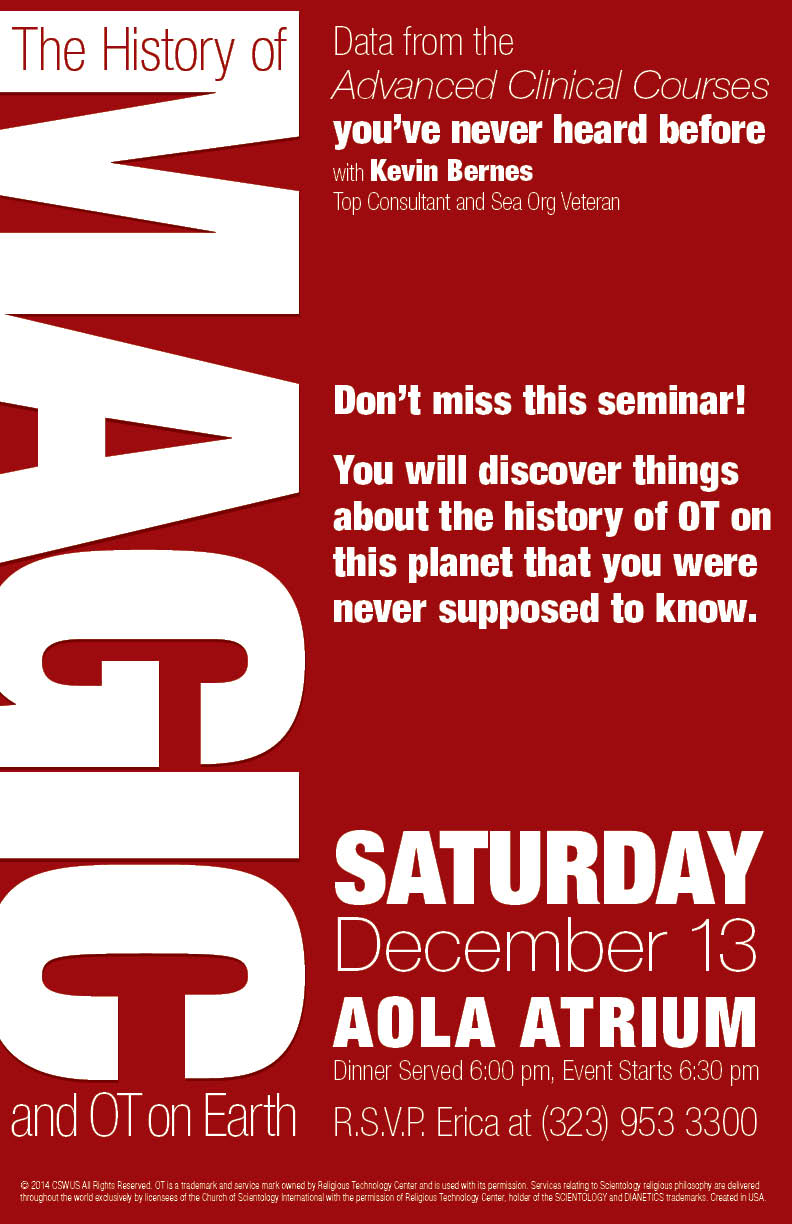 "My income expanded"
It's all about making the cash. Why go to a seminar when you can learn it all by listening to the Congresses?
And if you buy a bunch more junk we will give you, FREE, a junk CD player, or cassette or 8 track if you prefer.

Effective "Bulk Mail Out"
Well, it's bulk, but it's not too effective.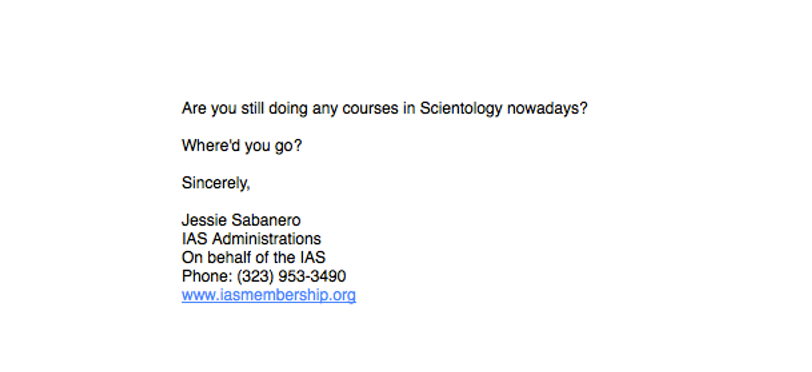 To answer his question. As far away from the IAS as possible…
Valley Ho Ho Ho
A bunch of hos?
And along with the "freedom gifting workshop" (also known as the money taking sweatshop) this should be a hell of a lot of fun…
They stomped all the LA field auditors with jackbooted stormtroopers…
Oops.
Now they have to start all over again with a "new game launching."
They are creating another "new" civilization?
What happened to the one announced in February when Dear Leader yanked the ribbon on the "Ideal Pacifica Bridge"? Already old and we need a new one?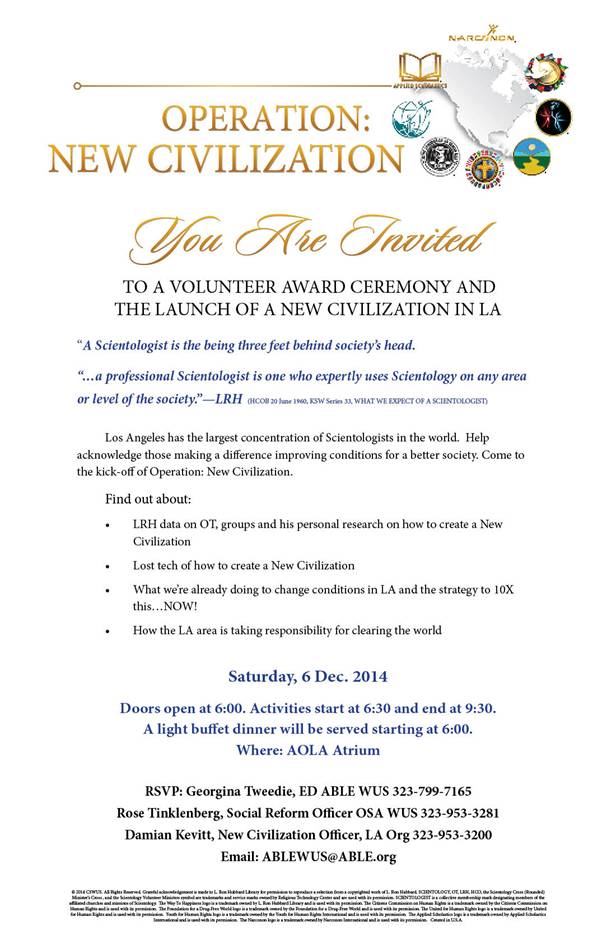 "Ballpark fundraise"
An idiotic new noun in scientology.
Never want to entirely close the door on grubbing for some more money. "Well, that was just the ballpark, we now know that we need exactly $2,345,876.47 more, give now to raise your status to total fool."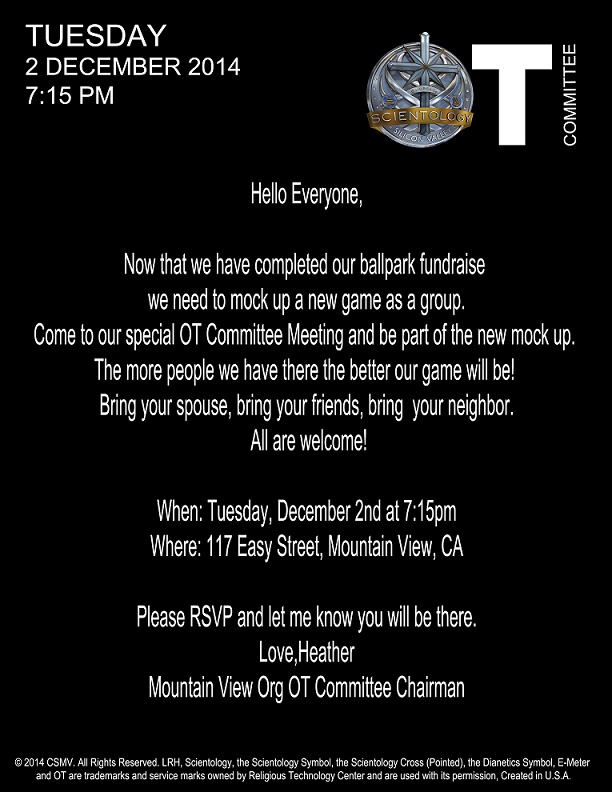 Regraded Being