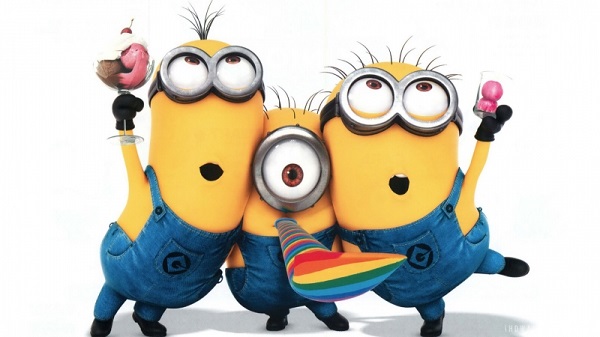 I call BS
The "magnitude of the event means we have to start early"? Riiiight.
How about the fact Miscavige is panicked to get everyone out of downtown because the Aftermath Get Together is scheduled to get rolling at 5pm…  Ruth Eckerd is well away from the downtown area.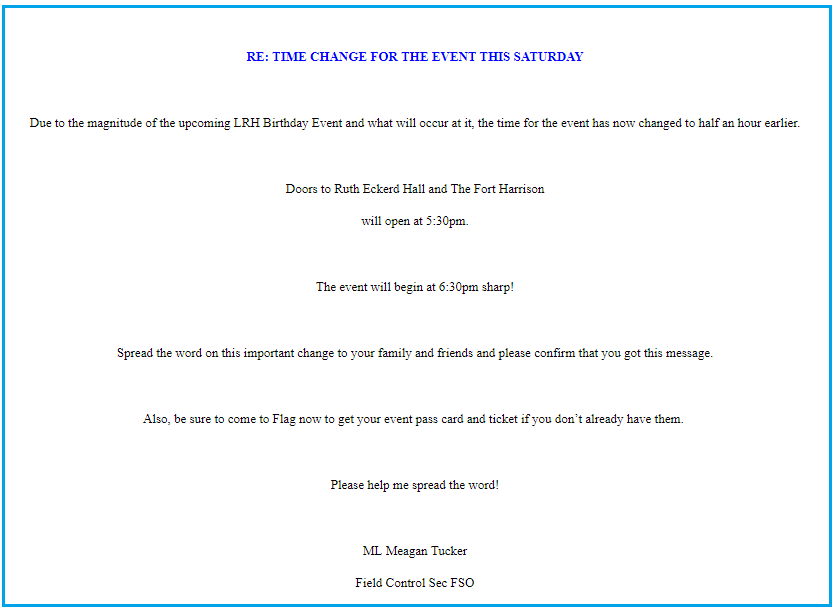 The Hype is Strong
This event really has them creaming their jeans.
It's funny how something that was announced with great fanfare (SuMP) then opened with greater fanfare, including how "we are now disseminating to the billions" is being used to AGAIN make a "big announcement." He's getting his money's worth out of this investment in terms of "playing to his base"…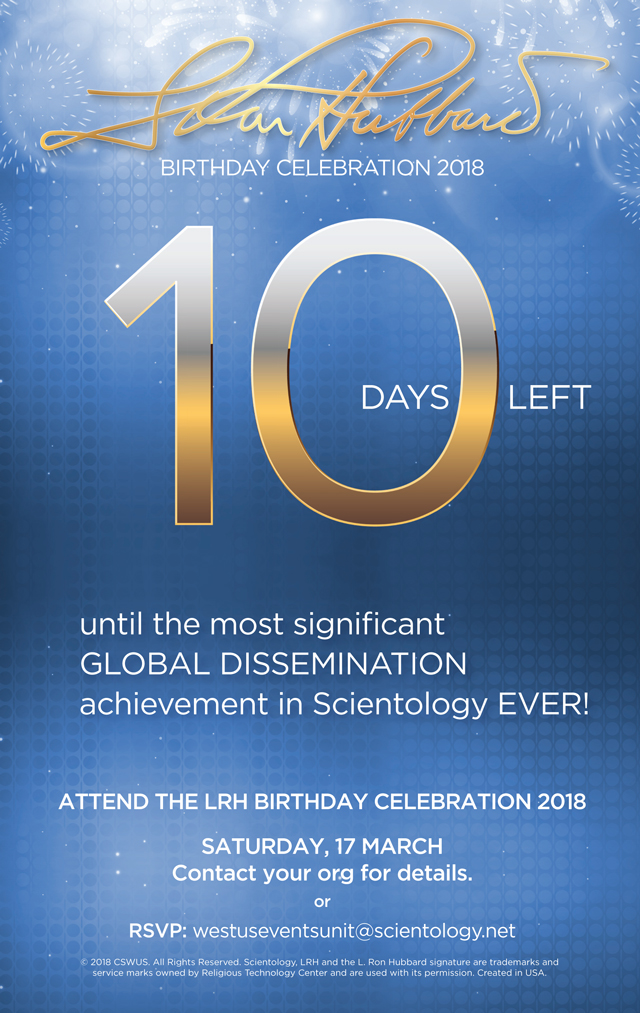 Our Hype: Unbelievable

We've planned to "fit 10,000"
It's SO important you couldn't manage to do it in an event venue. Instead you're doing it on the street? Staples Center or the LA Sports Arena not available?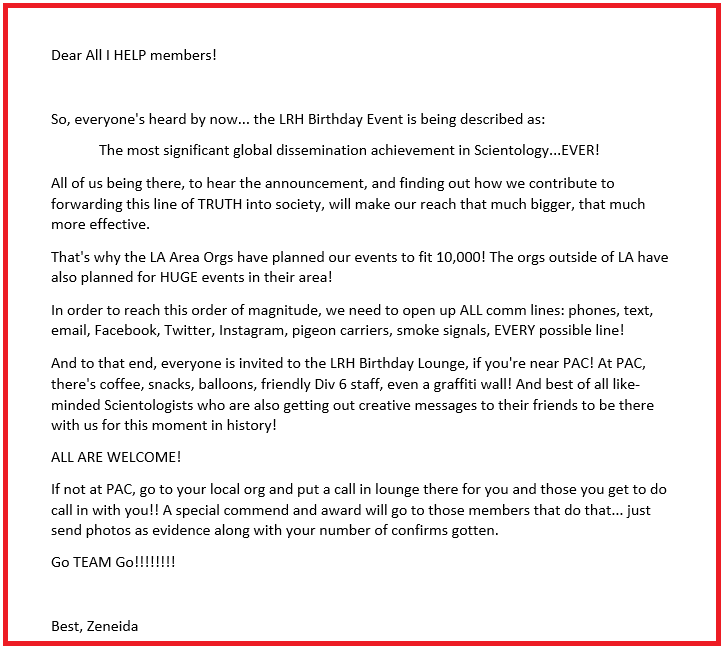 We'll open Ron's gift together and reveal it to the world…
Sounds ominous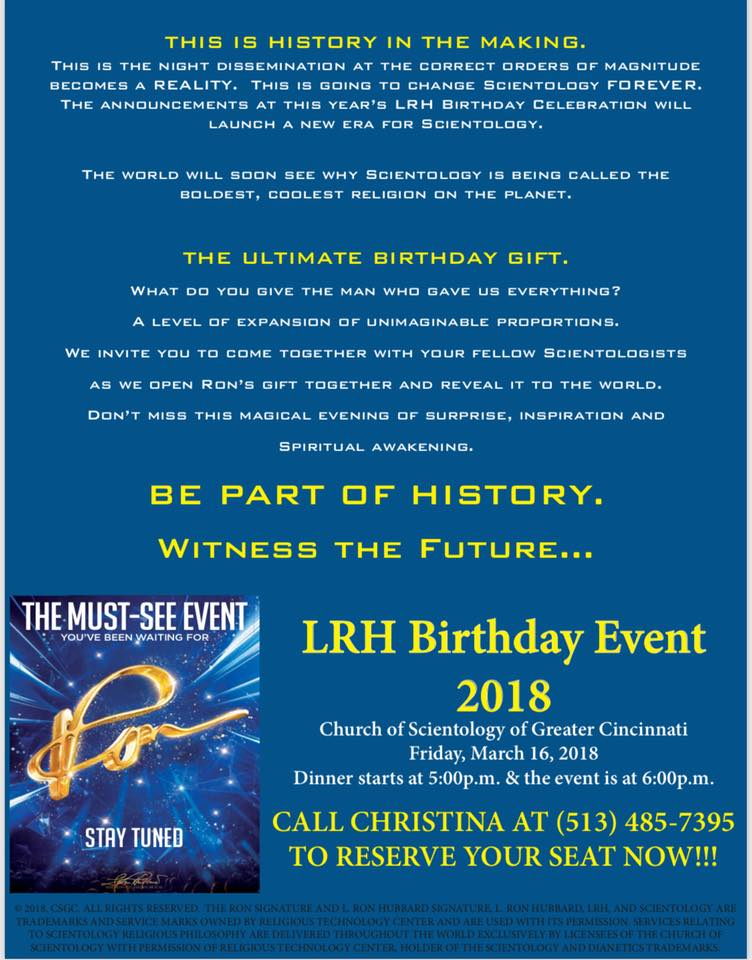 Witness the future?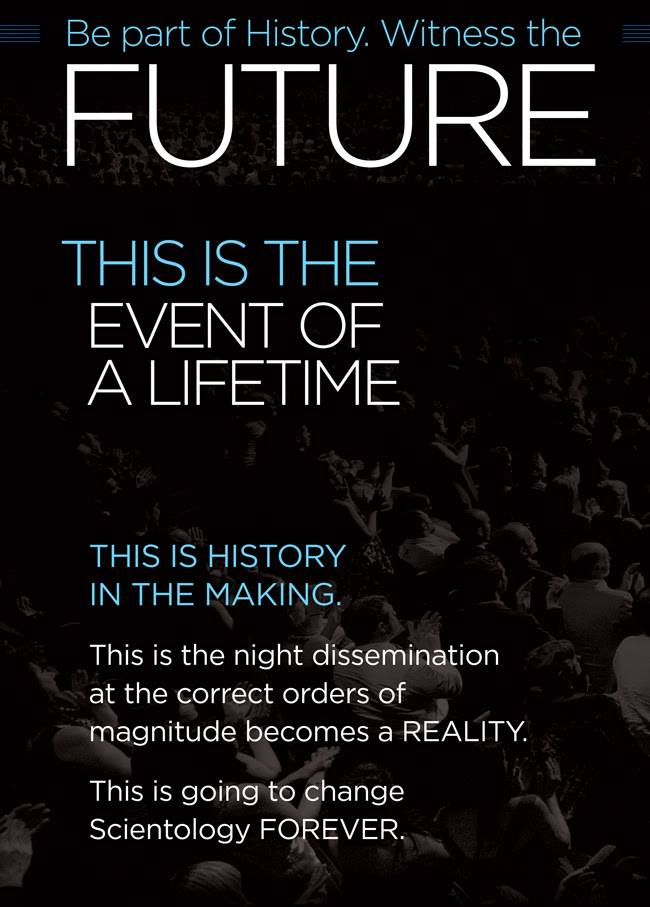 OK, these guys have taken that a step further…
They're witnessing the future NOW.
The event has not even happened and they have "testimonials" — "I cried 3 times".
The ultimate in hype.
Amazing cause over MEST
Orlando is popping with the true demonstration of OTiness.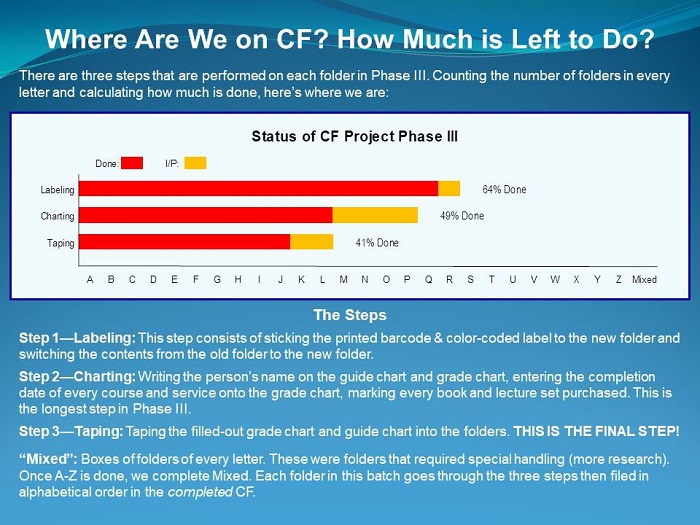 I like his genuine-ness
But boy does he buy the bs. A new building isn't going to change a thing. If he ACTUALLY looked at the stats from the other ideal orgs he would figure it out. John, pop down to London and see how they're ACTUALLY doing…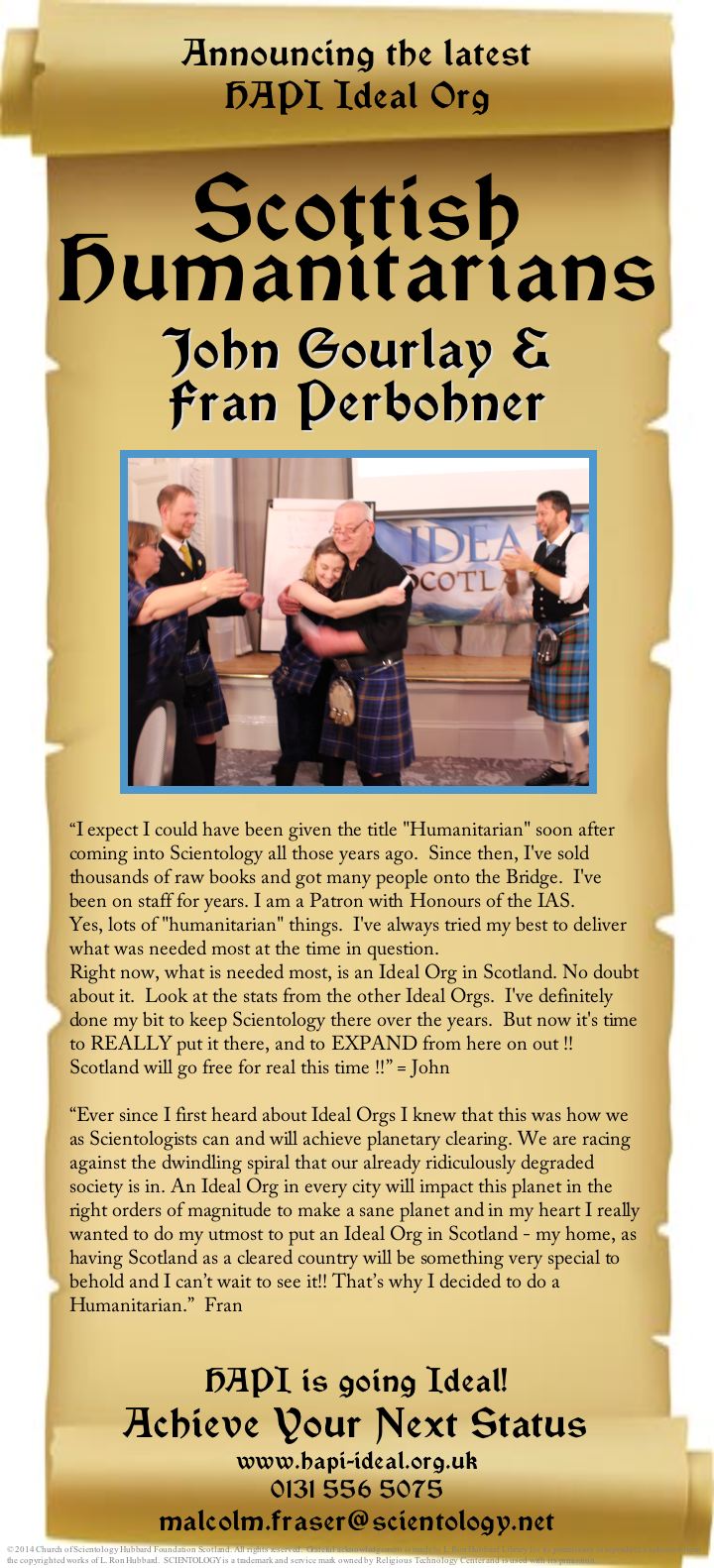 Reverse the whole decay…
…yeah, but how do you plan to do that when you don't have ideal places?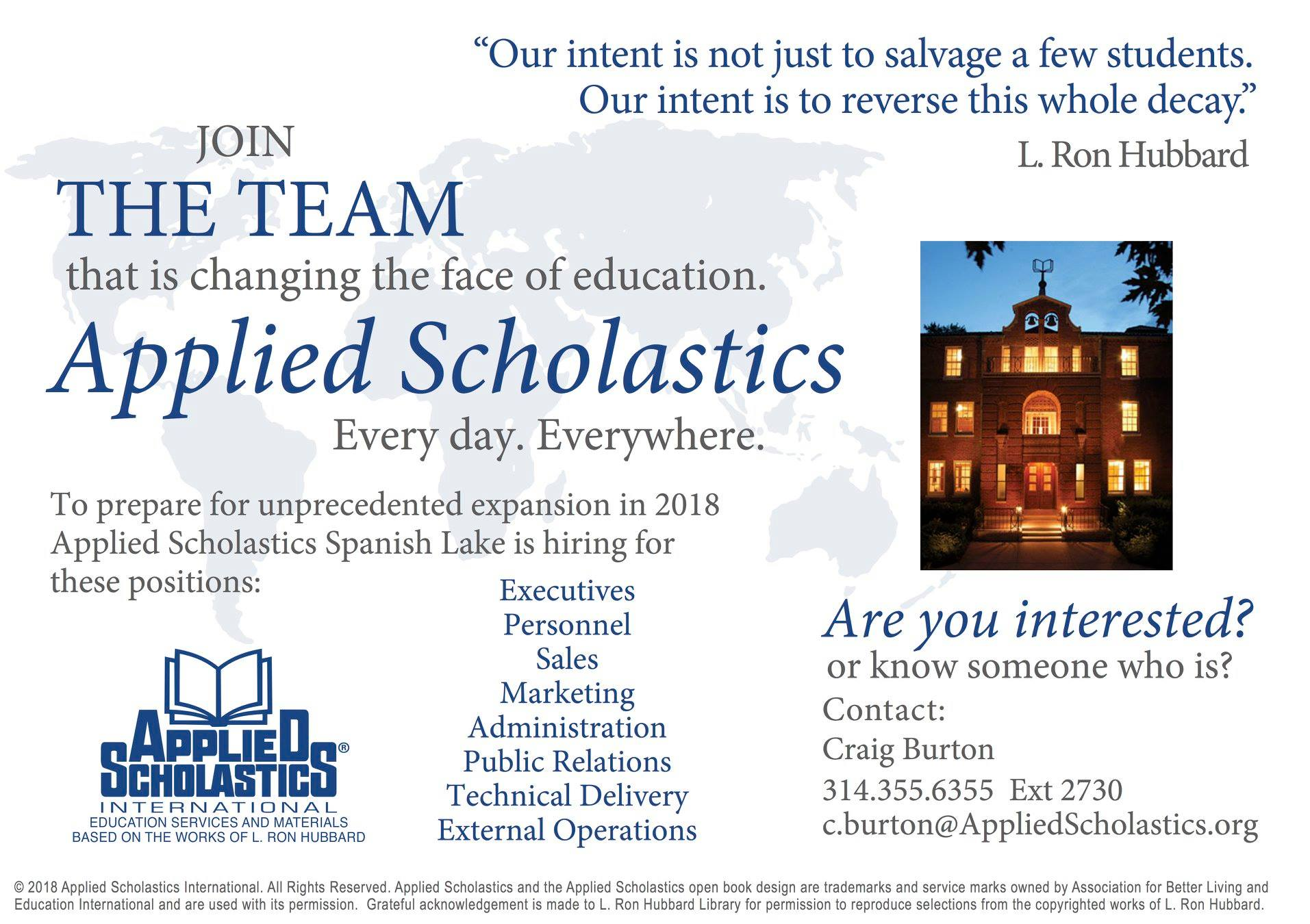 The "Aussie battlers"
Not really a "freedom fighter" dinner, more like a fundraiser.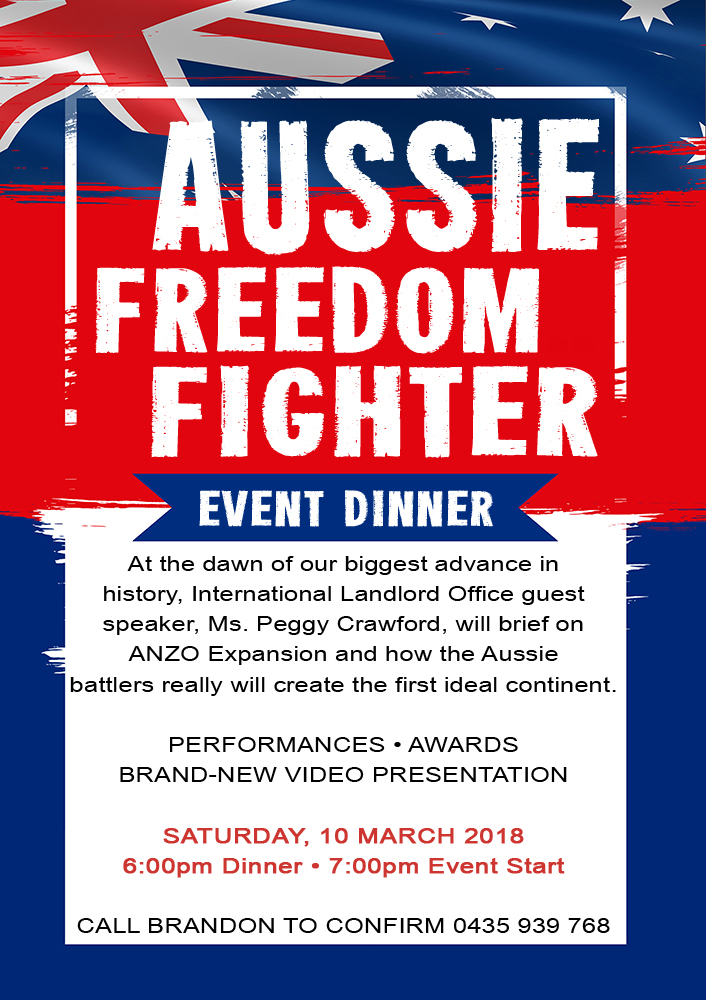 WTF?
Absolutely bonkers.
But, if they're going to play this, I think they missed some: Crazy by Gnarls Barkley, You Never Give Me Your Money The Beatles, Sucker for Pain Lil Wayne.
I'm sure there are plenty of others.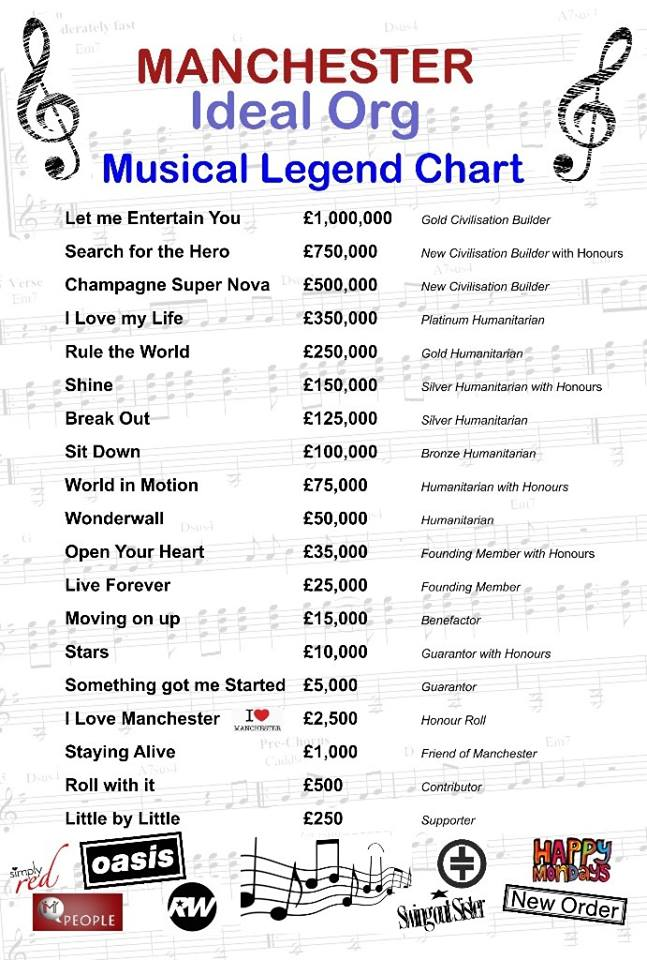 A Fireside Chat?
Really? Is Jeanie going to be in a wheelchair with a blanket?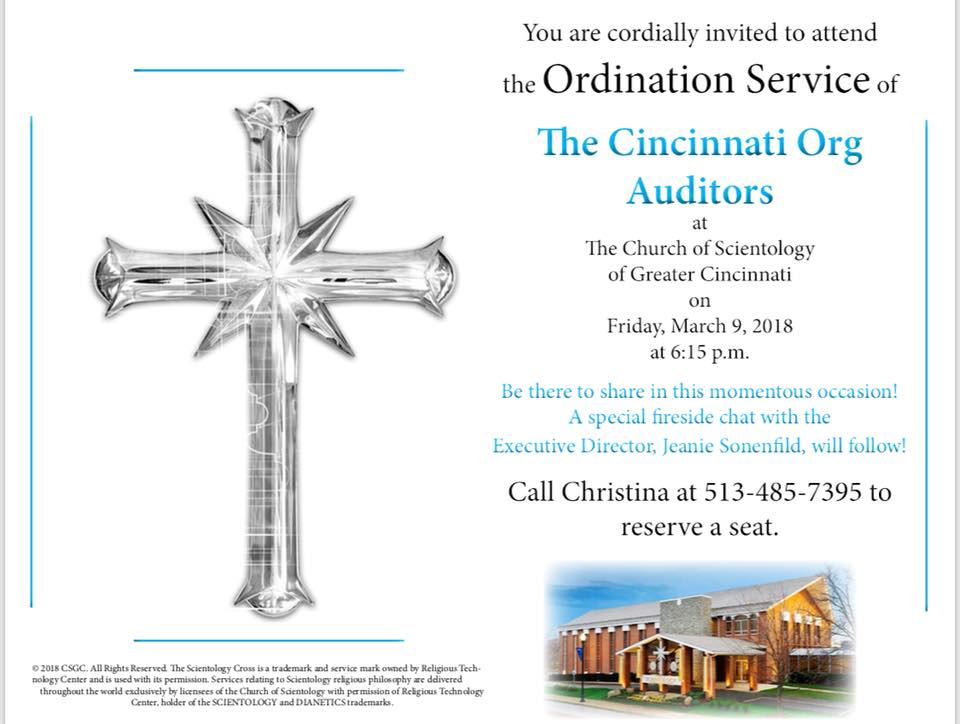 Well, if you say so.
But then again, you have t-shirts that say scientology is the coolest religion.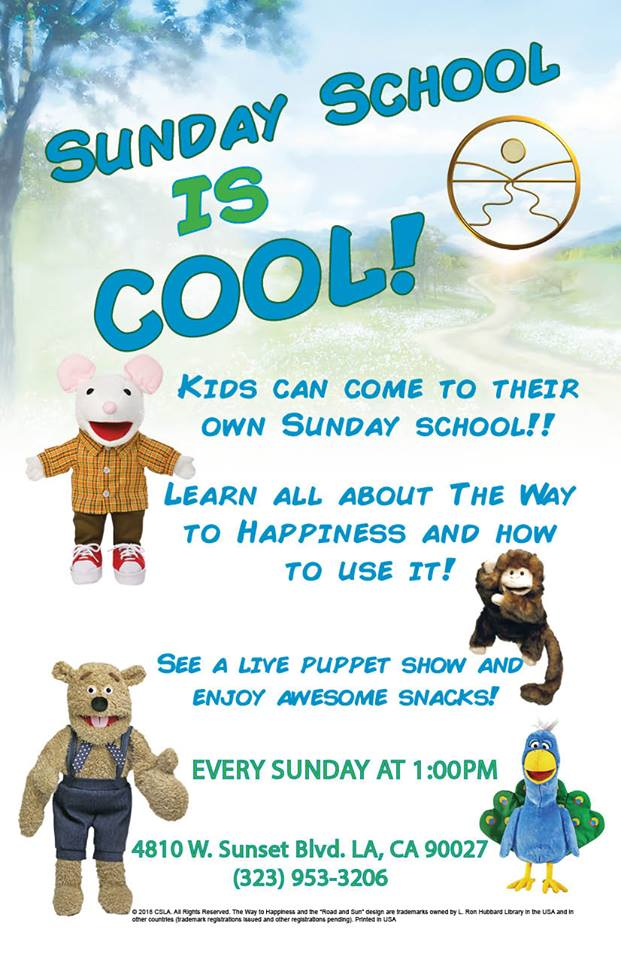 Make sense out of this…
…and you will truly be OT.
It's contrary to SO many other things he said. What a choice for "Quote of the week."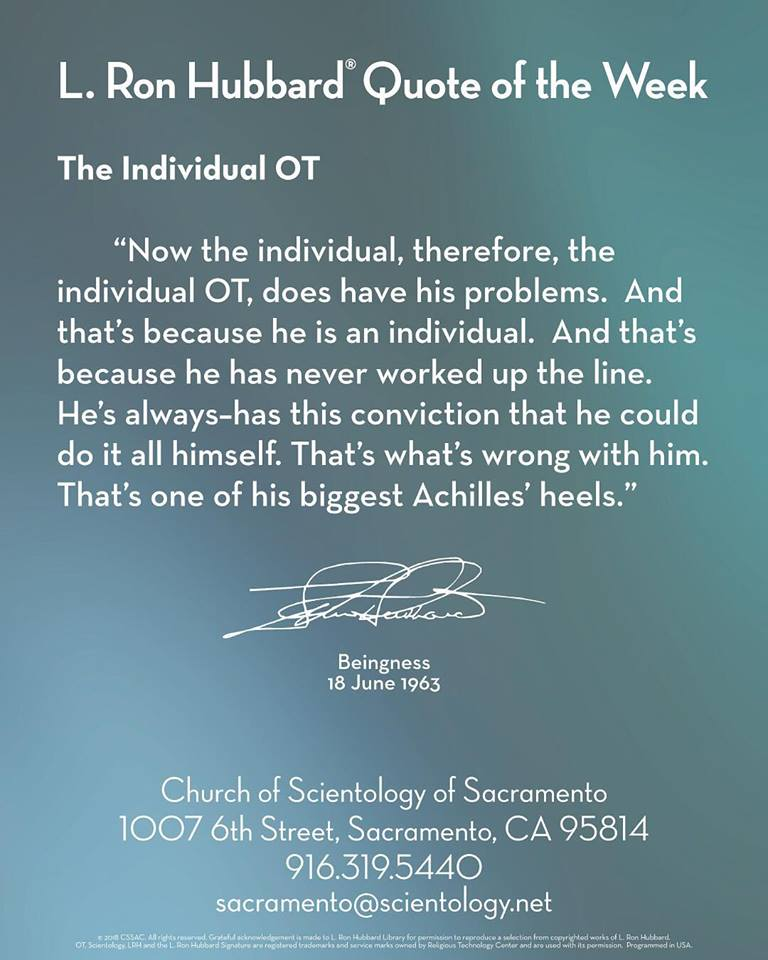 Oh wow…
What could be more exciting than this — other than Sunday School.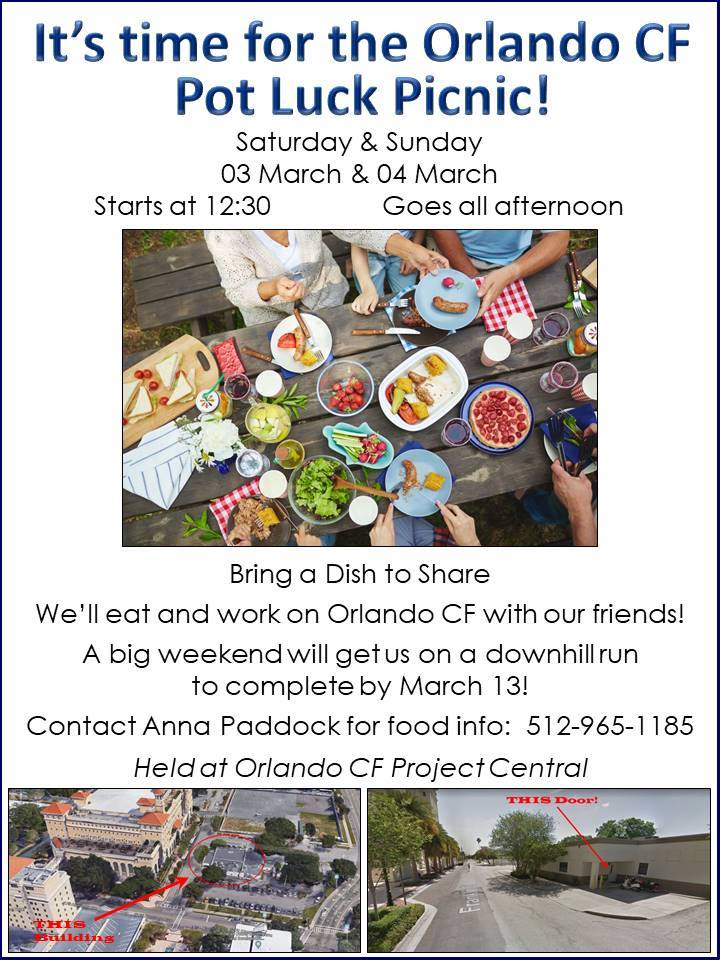 Huh?
I think someone has some misunderstood words.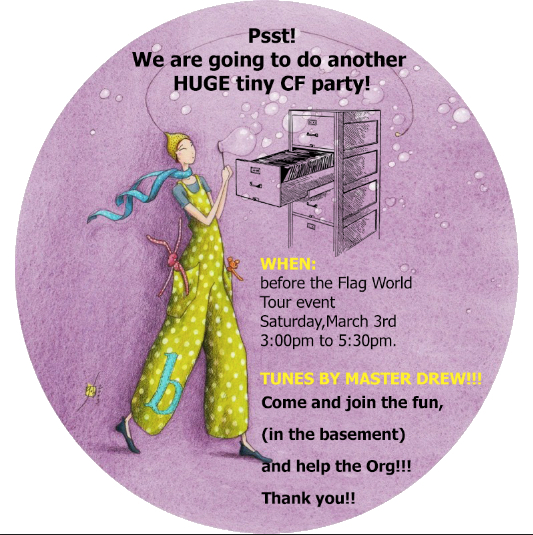 Alfraudie's in town
Hang onto your wallet.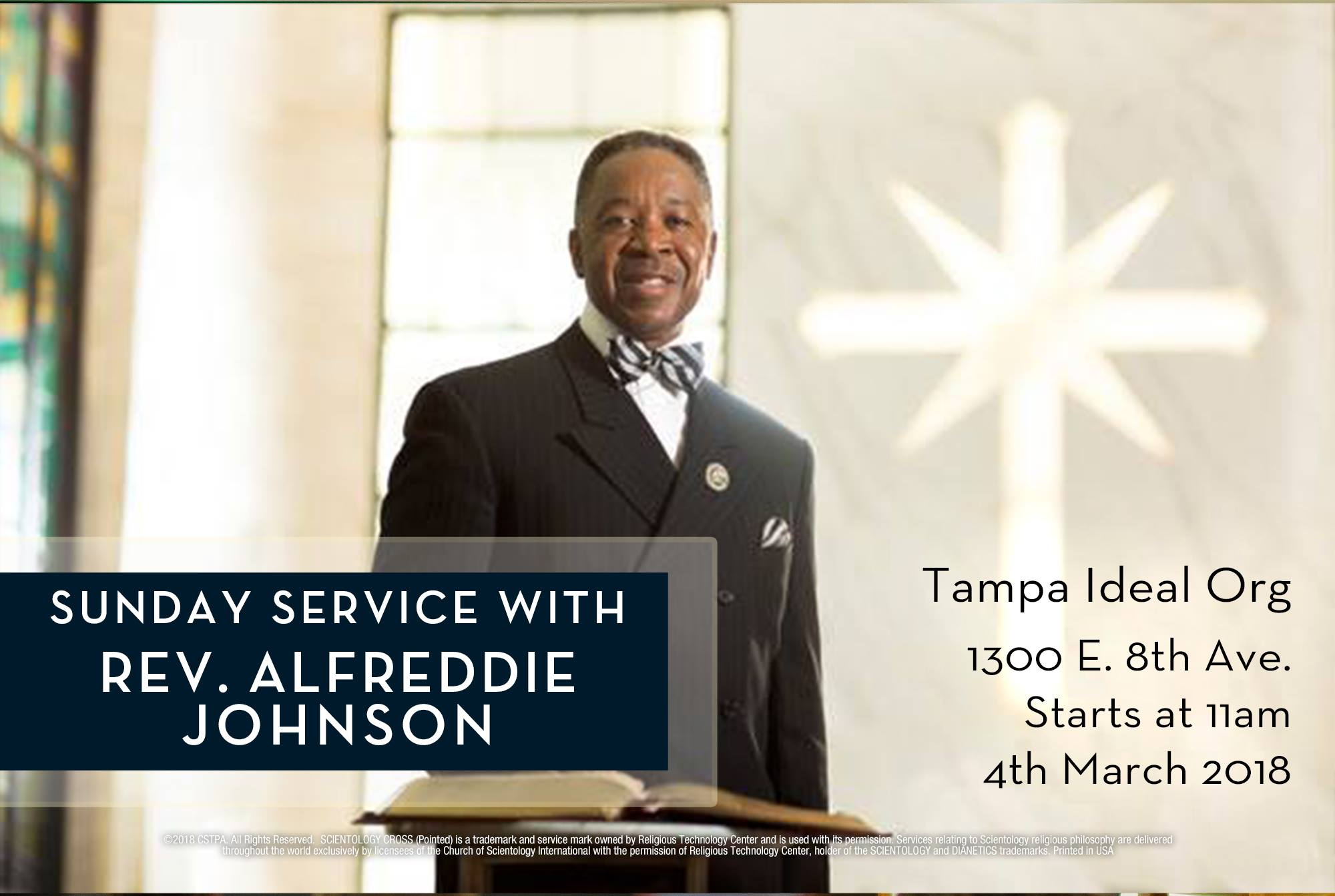 A career as an FSM?
Sounds really enticing.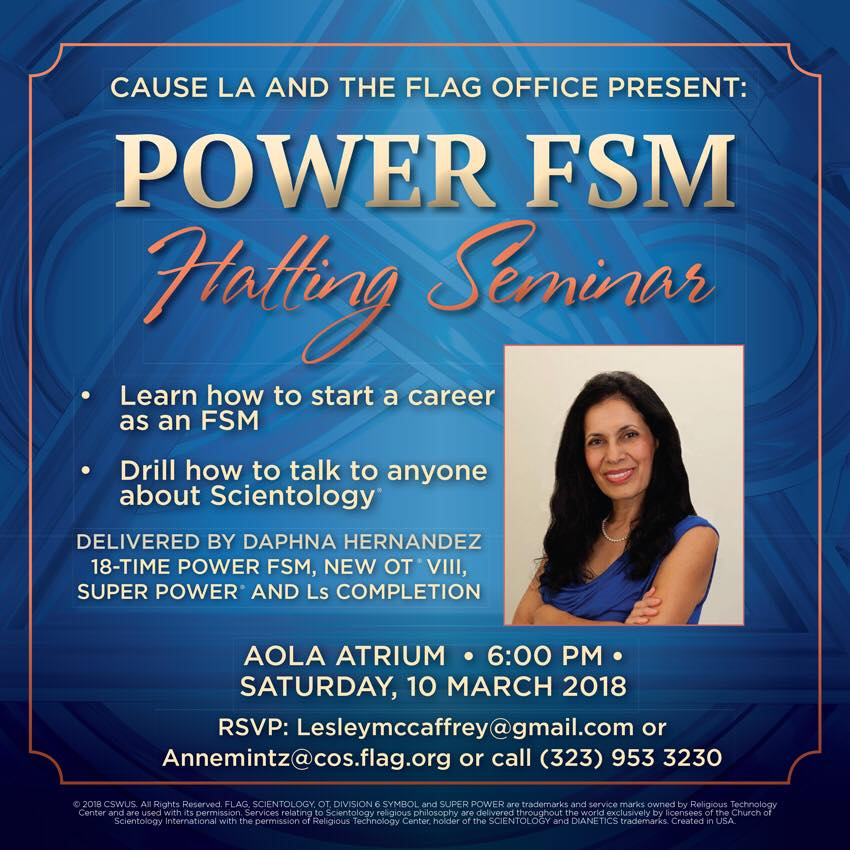 More WTF?