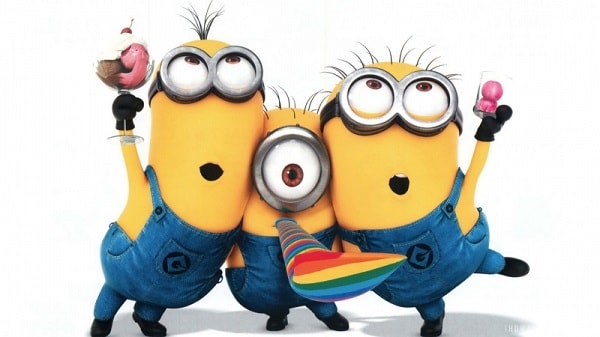 What Does It Take?
A LOT more than 20 people posing for a photo…
It's why you are still not done 20 years into this program.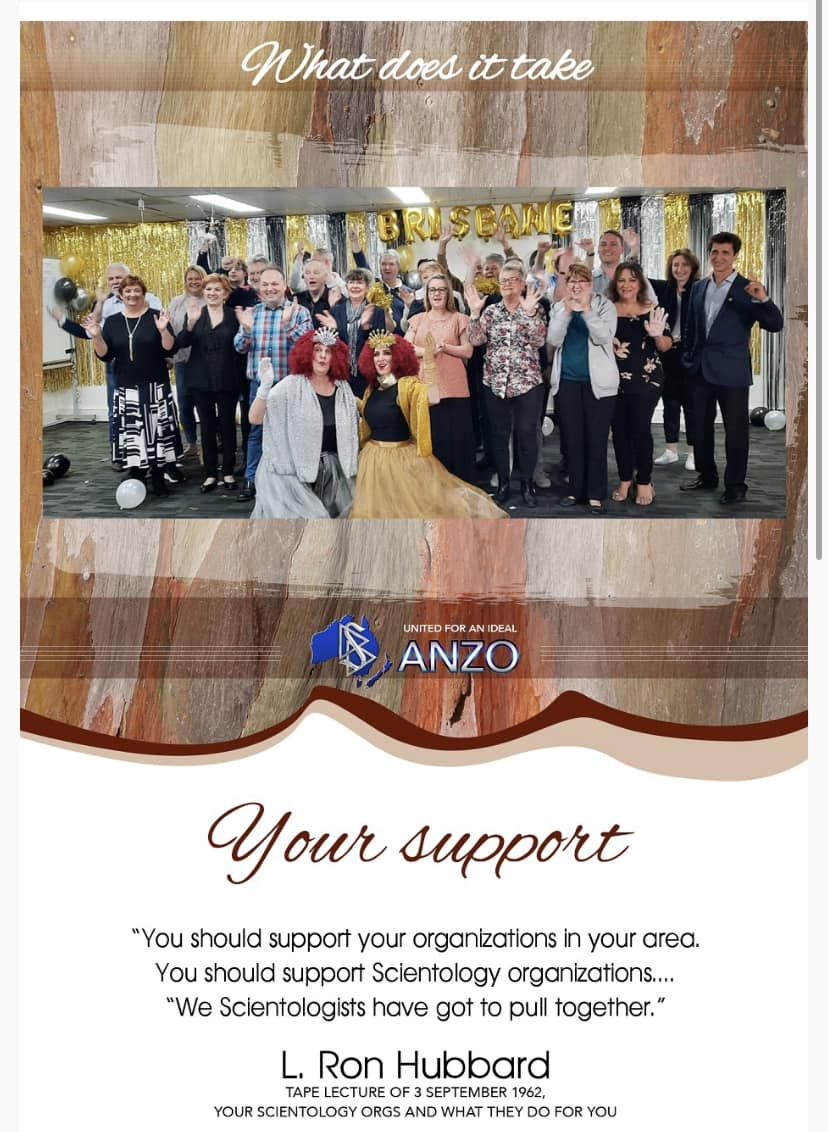 Listen to Mr. Alistair Bennet
And he knows? Because he has a Sea Org belt on?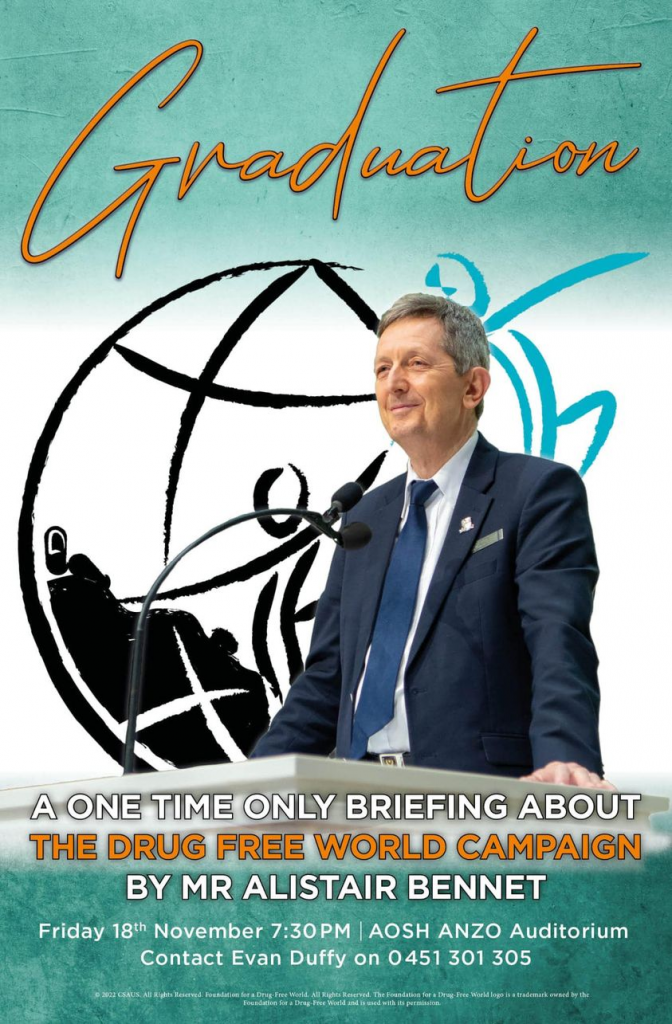 A Fundamental M/U
Black Friday is supposed to be where you offer big discounts…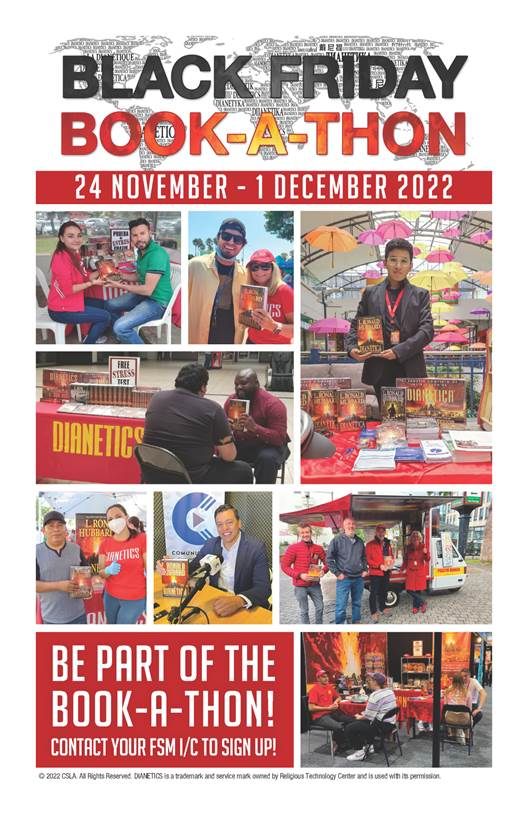 Inspiration?
More like desperation to get anyone to attend…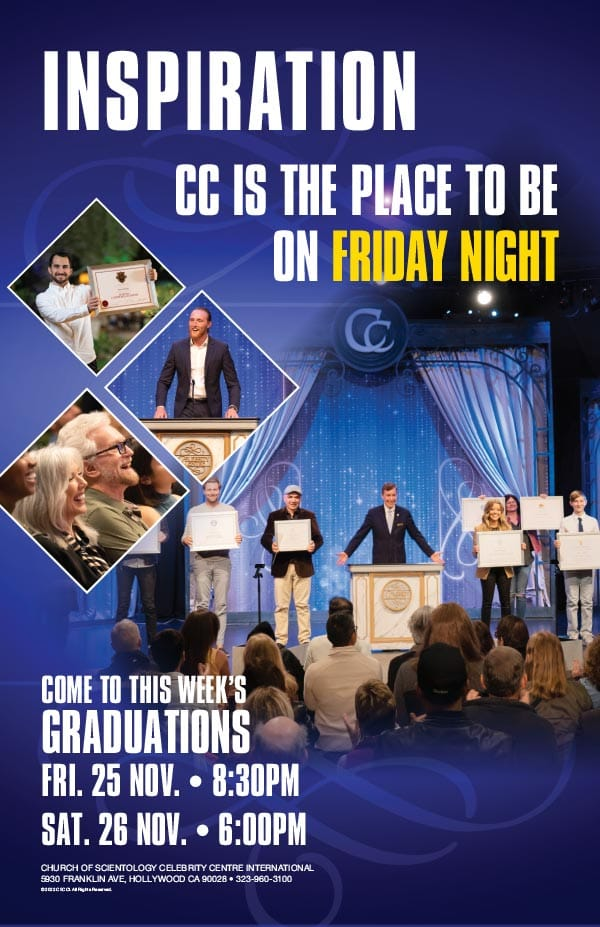 The Chan Man Cometh
All the way to Melbourne? Wonder who is paying for this?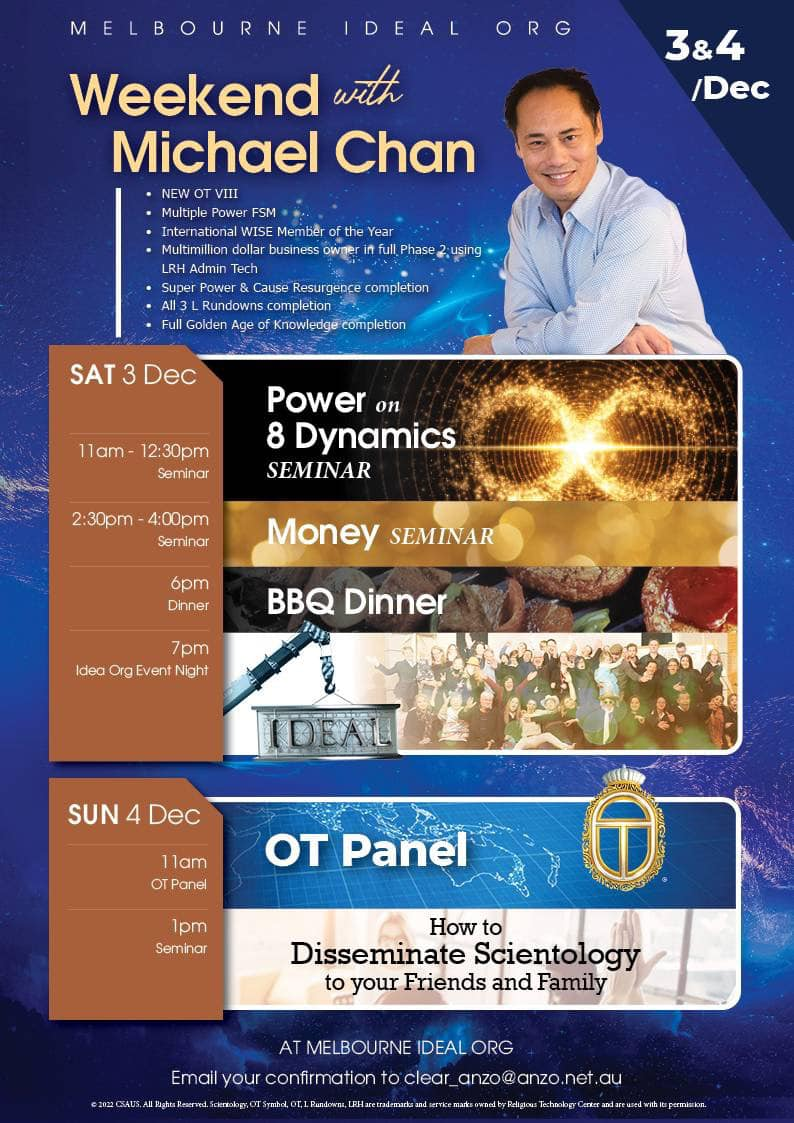 Thanksgiving Potluck?
I thought it was supposed to be a turkey dinner?
Of course, scientology never allocates money for something like that. It's got to be spent on sending out more mailings because that's what Ron says makes GI.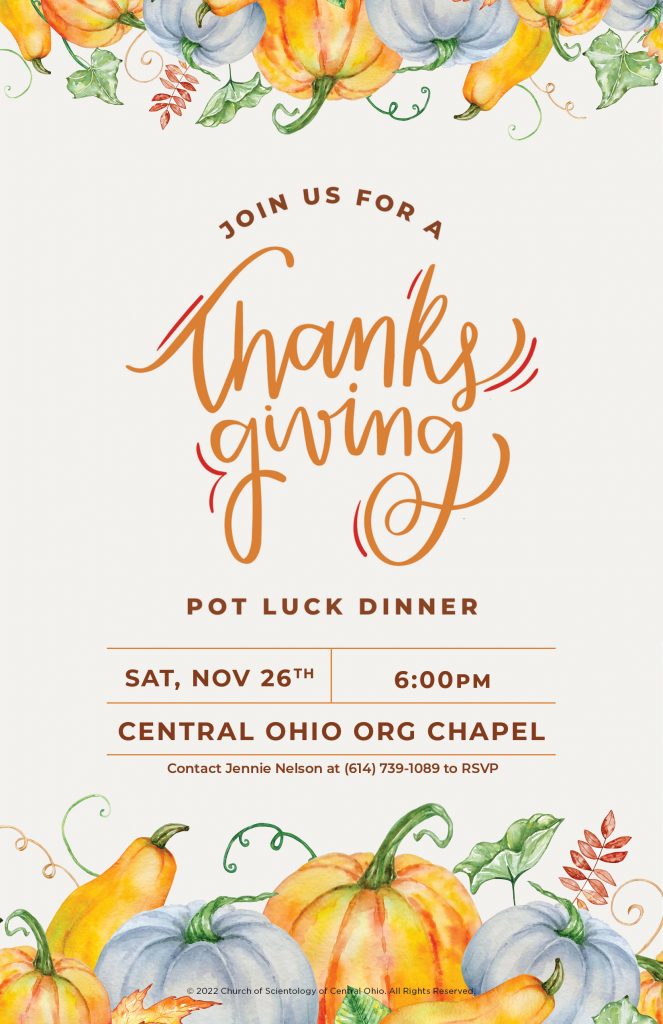 Yeah, right
That wasn't on the list she published last week which indicated all the other areas with lowered crime that DIDN'T get WTH booklets…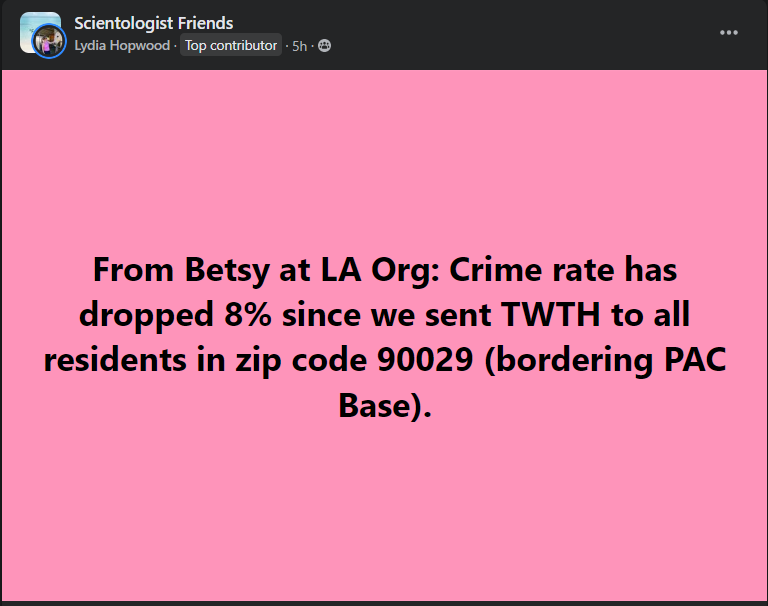 Give us your money…
You don't want the staff not being paid at XMas do you?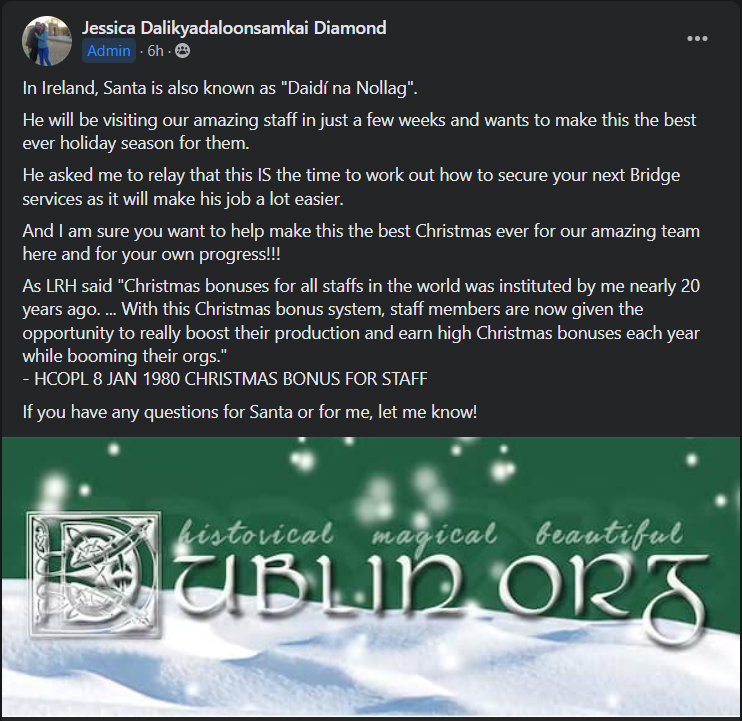 This is not a recruitment or fundraising event…
Unless they say that, NOBODY will show up.
The Flag History "webinar"…
What could be more interesting than this?
Almost anything.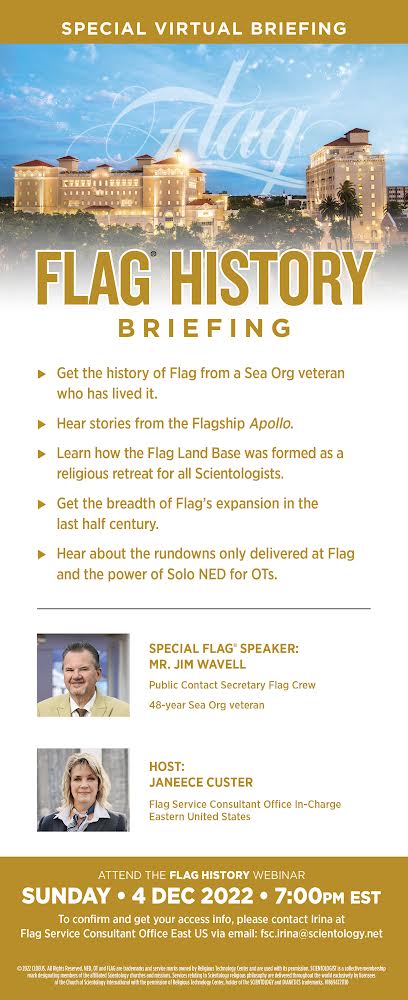 This was a HUGE success!
Next time, I suggest a MUCH smaller room so as not to highlight the fact only 18 people attended
The history of freedom
As told by those who promise it but deliver the opposite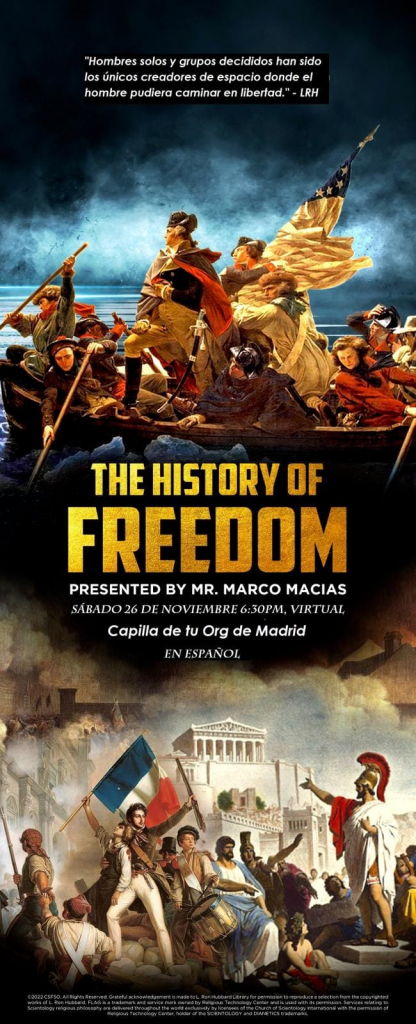 A gift from LRH?
Is she serious?
Jean Dale "Come into present time!"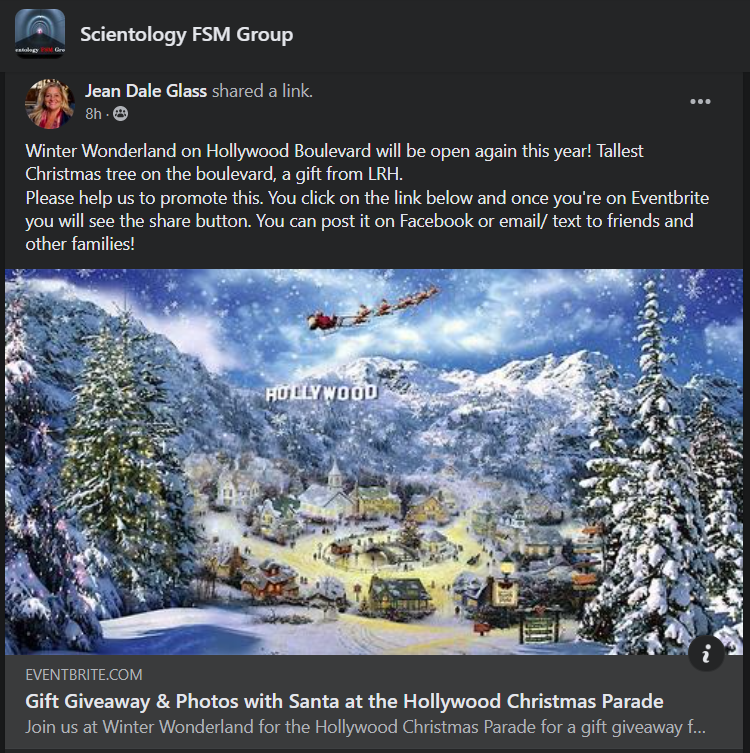 Kiddie Corner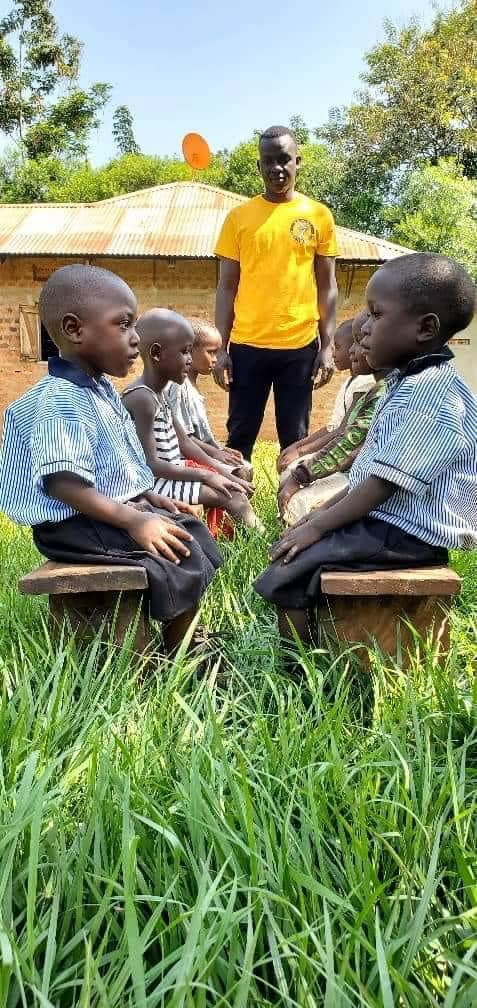 OT, football and pure theta…
Nothing like a good football match to make you OT. And if they win, it will be due to their positive, OT postulates.
(BTW, perhaps someone can explain what this actually says, because according to google translate, this is a "marathon of hate."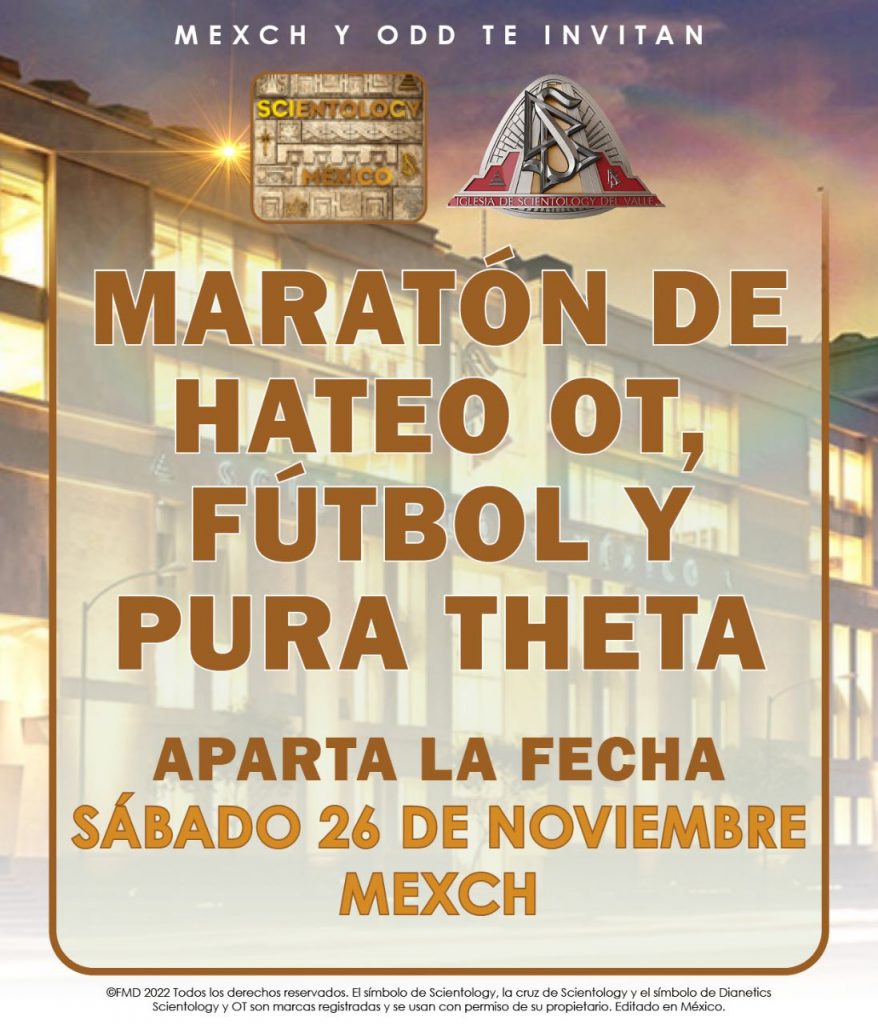 Oh, what a waste of life…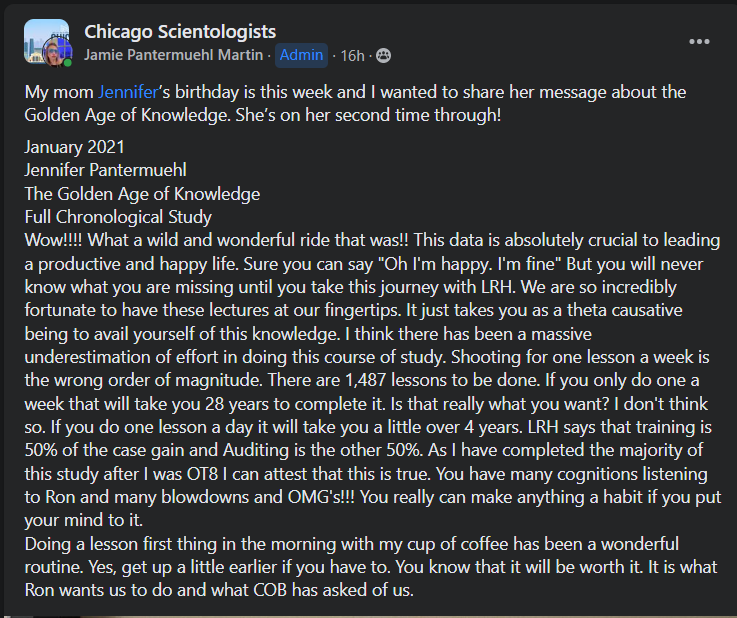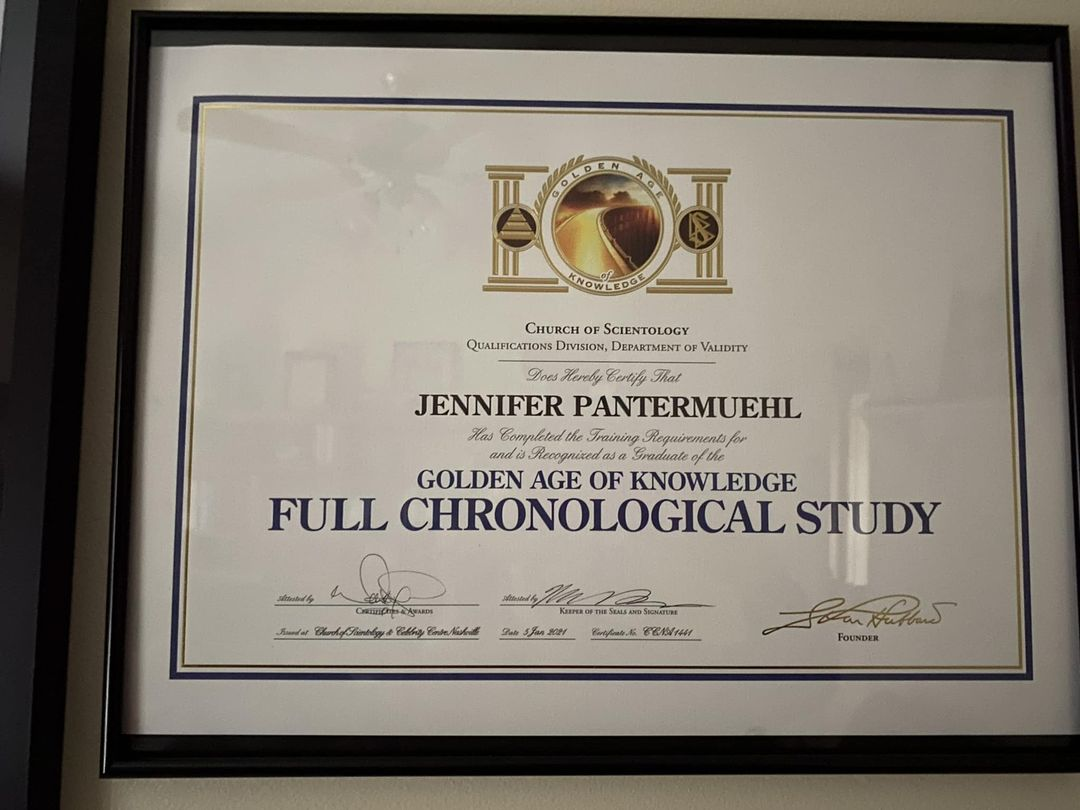 You can be a scientologist Jew…
Just as long as you cross your fingers when you say it.
But the real question is "Why?"
I bet they're not celebrating March 13th down at the synagogue.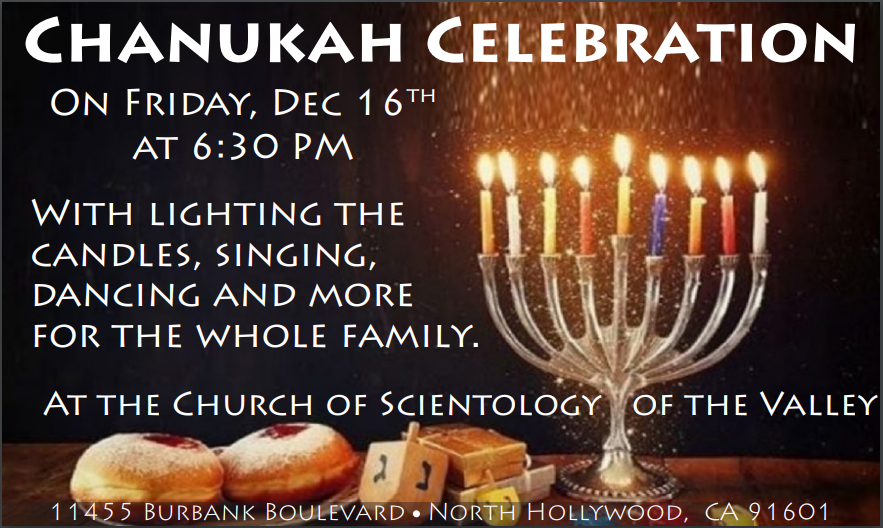 Love to be a fly on the wall for this….
And may be the only attendee.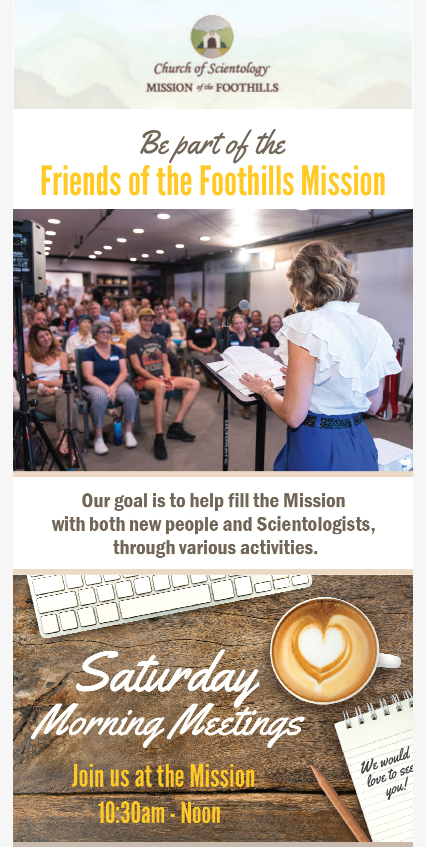 Chicago is going to break the Dianetics bookselling record.
It will be "highest ever" and also "highest in 10 years."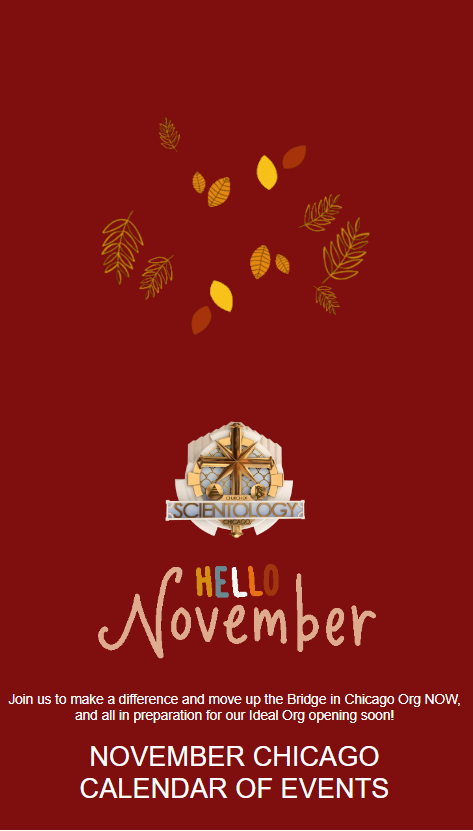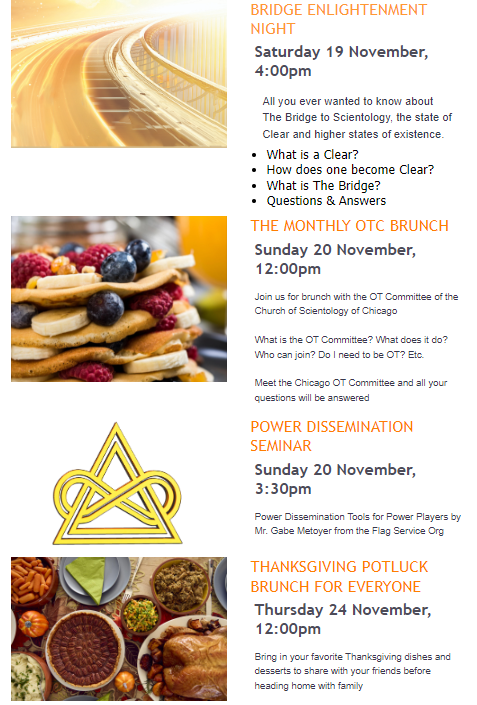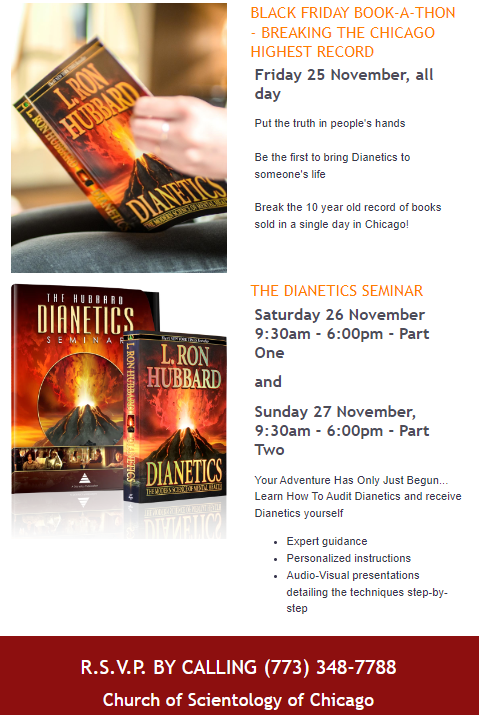 Potluck Thanksgiving is a thing in scientology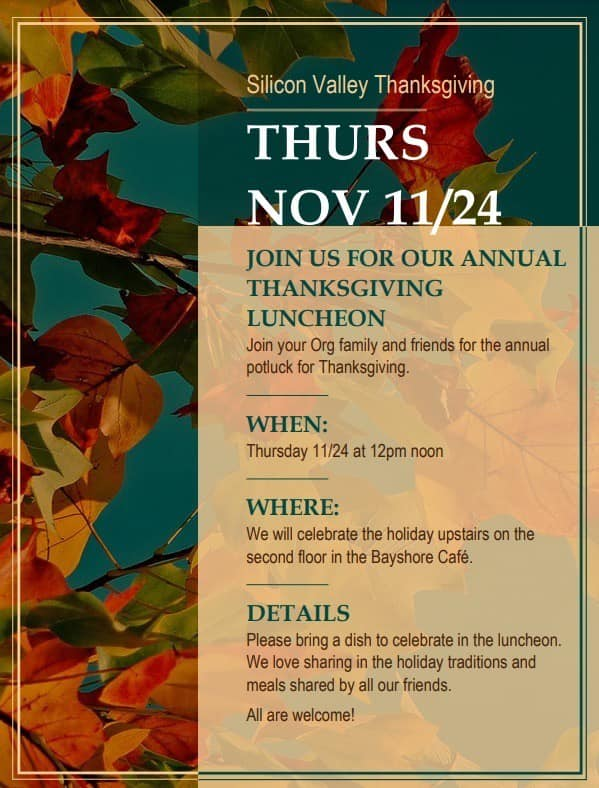 You paid $3,200 for that?
Must have bought it from another scientologist who told you they paid $4,000 for it….
The US Government is subsidizing scientology
They shout this from the rooftops every year. It's a different story in court: "The government has NO PLACE in religion…"

Doing "this"?
Staying quiet?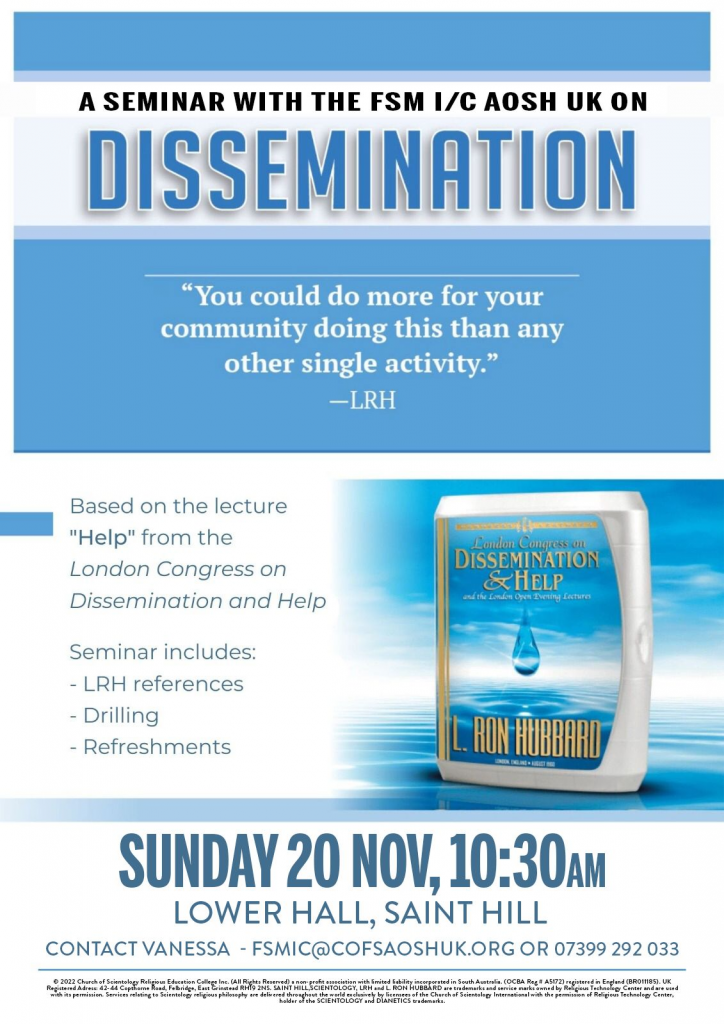 An "encore" graduation
I guess they have no graduates yet again….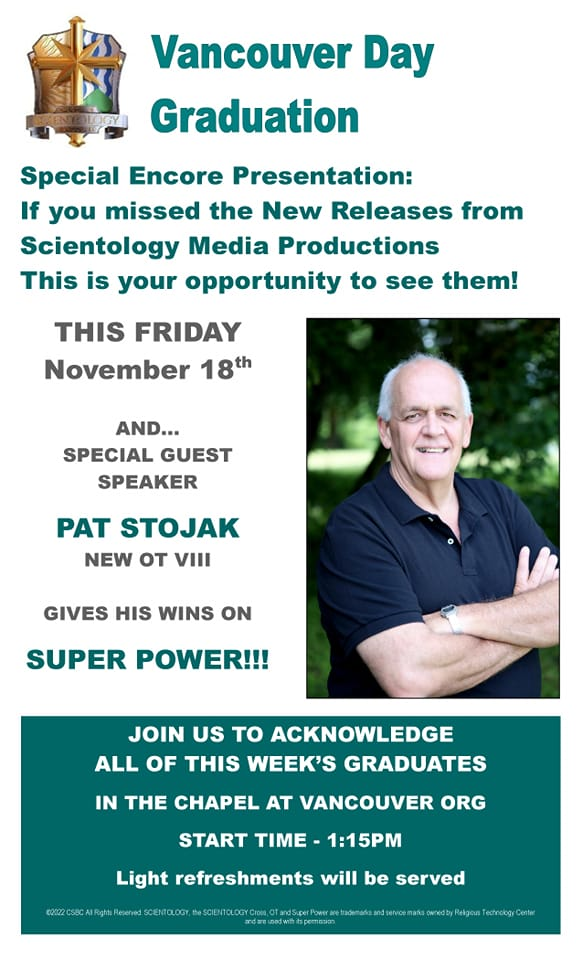 The Ideal Org Fundraising Officer Canada
What a shitty job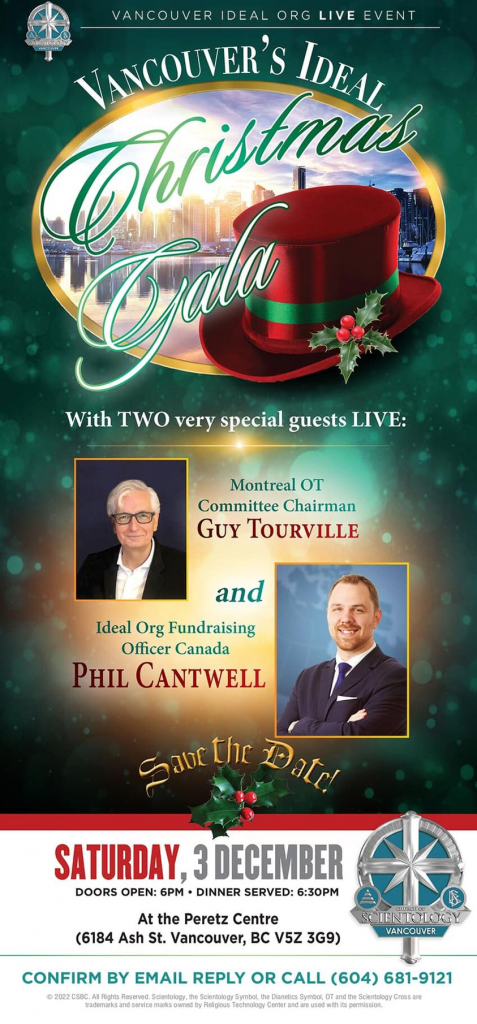 Class VIII Reunion?
Attendance: 0
There are no longer any Class VIII's in scientology. There is no "GAT" Class VIII course, so nobody has a valid Class VIII Cert. Period.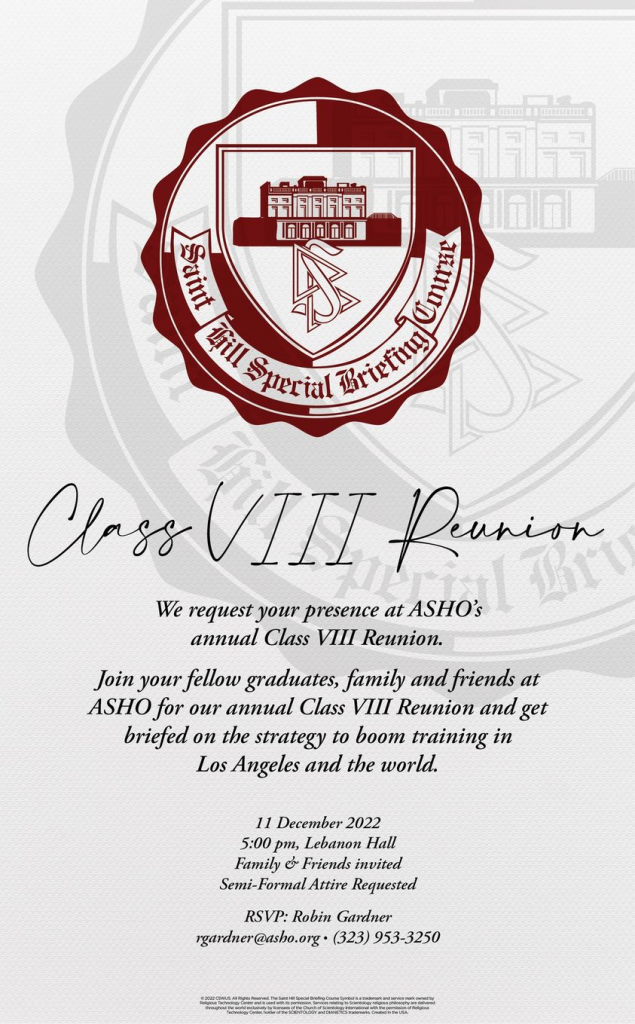 At least 10 good reactions…
This is a really low bar. They handed out 1200 anti drug booklets (no mention of scientology) and got less than 1 in 100 people to respond.