A day or two delayed but better late than never. Especially when there is a new Regraded Being cartoon.
Truth
Well, in truth, most scientologists CANNOT stand the truth. See Regraded Being this week at the end of the post.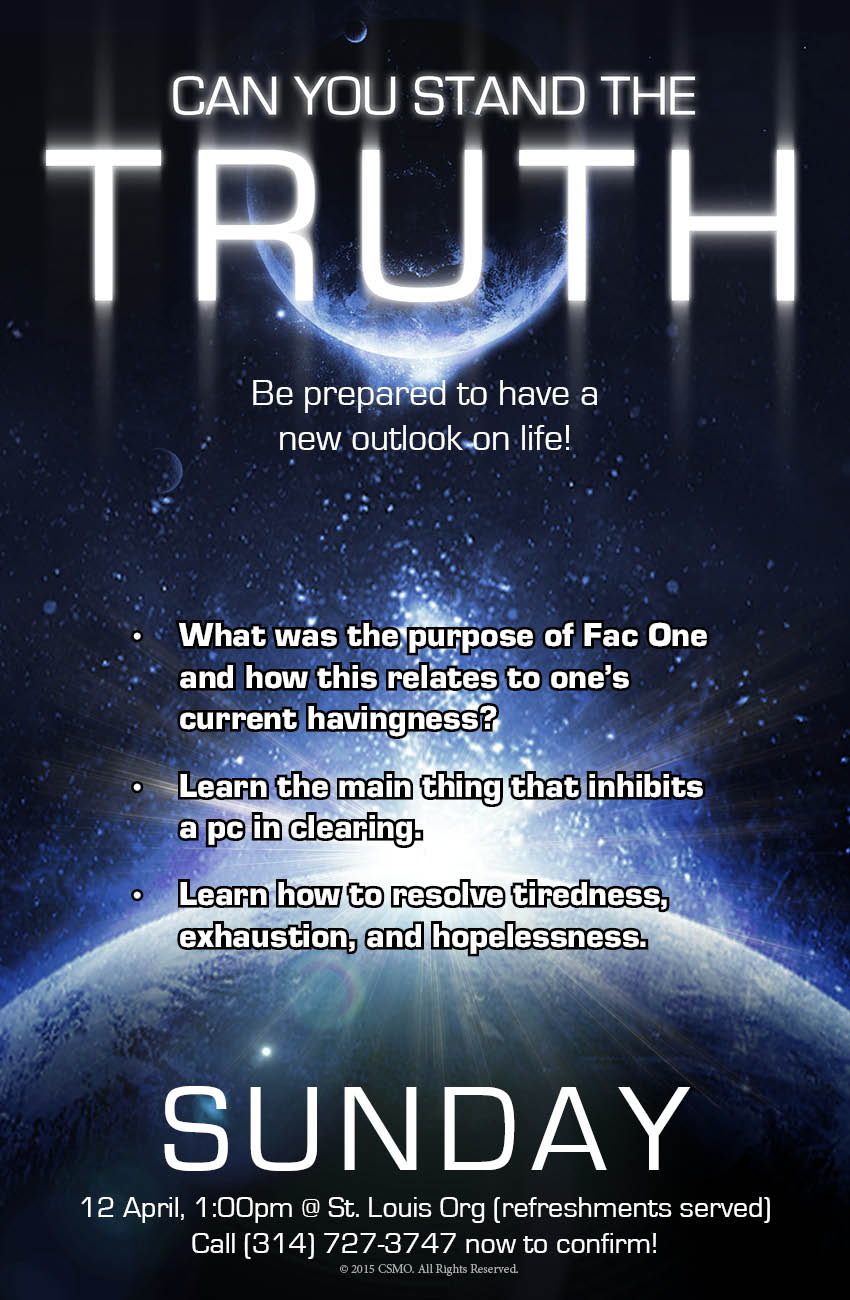 Seriously, a lecture about FAC One?
What's next, a seminar on Incident Two?
Winning?
Ruroh. The video team is going to be there… Where are they going to find anyone to put in the videos? They are so out in the boonies it needs a Lewis and Clark style expedition to find them. Nice floors though. And neat furnishings….
It's always about to happen in Canada (and everywhere)…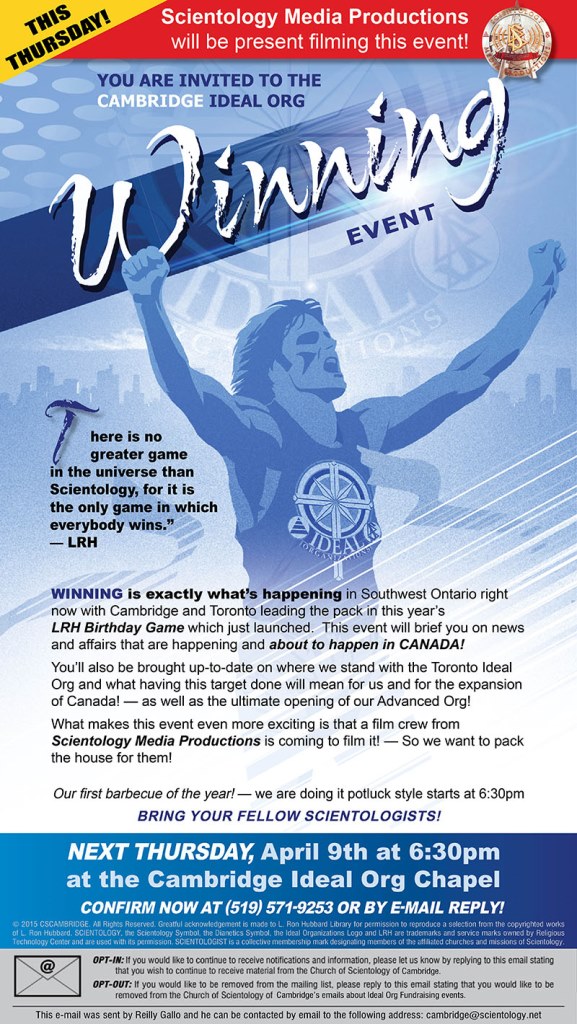 Twin Cities Graduation
Another booming ideal org that is all excited because an old timer finished a Purif retread.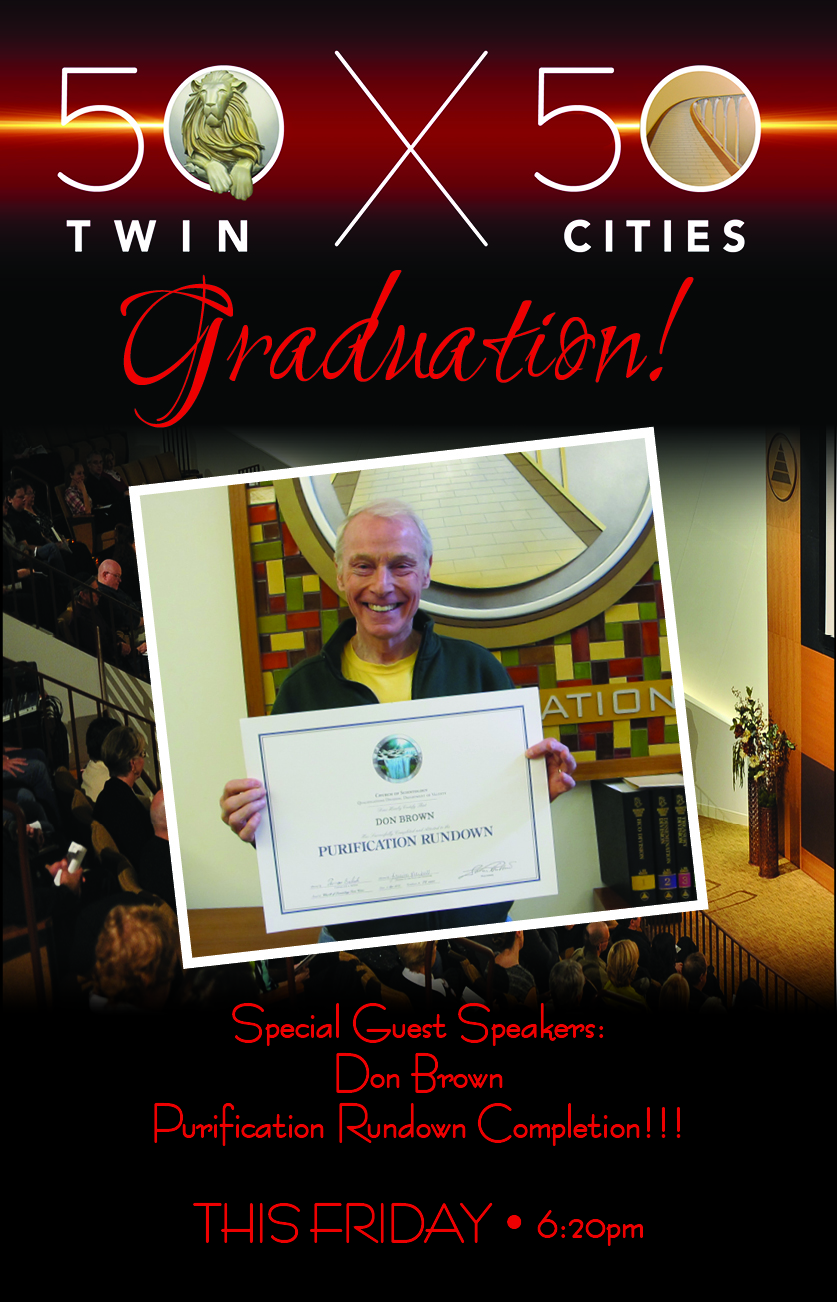 The Best on the Planet
At what?
Certainly not producing promo. Blurry images of people in a hallway? Huh?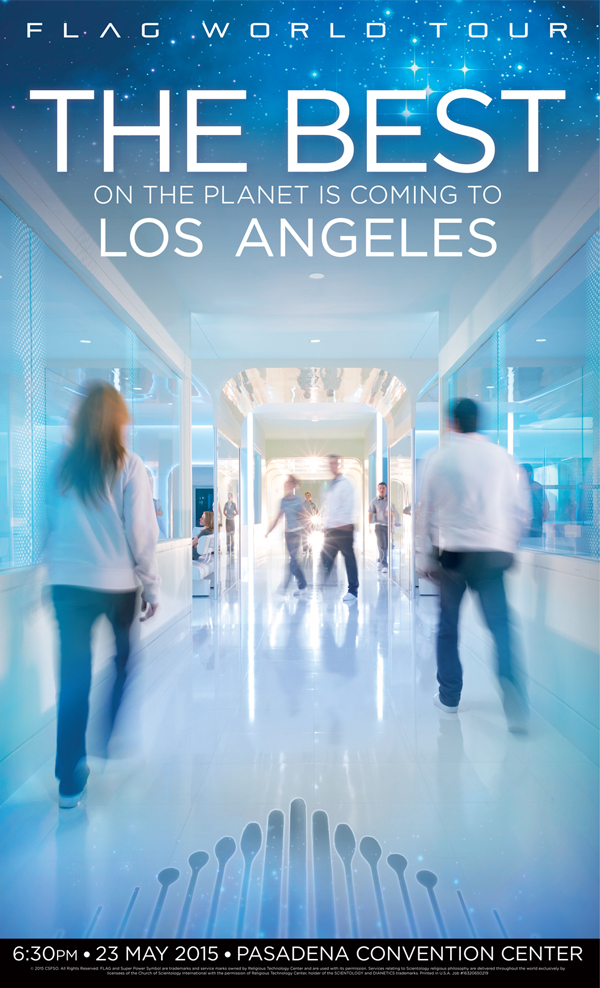 Celebrity guest speaker
Seems to be the new trend. No name celebrities. Bit of an oxymoron.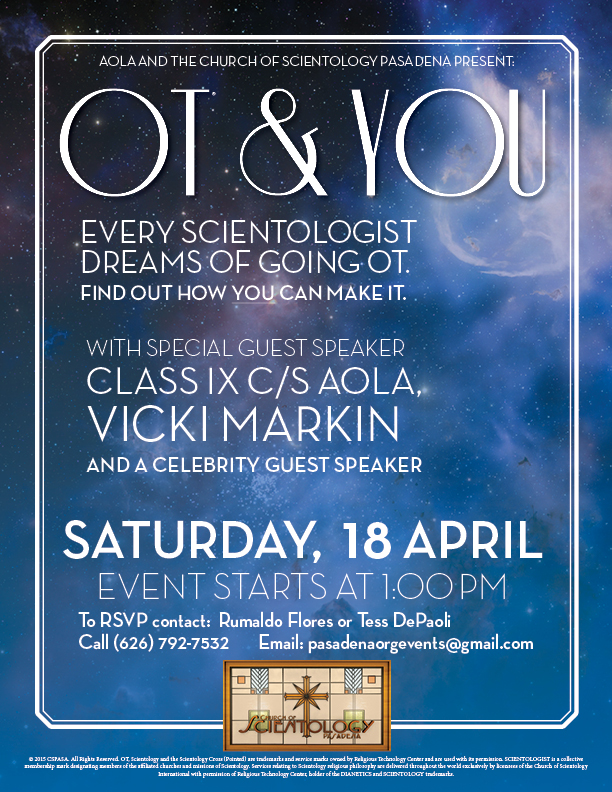 Accomplish anything…
How about some expansion?
Ideal Orgs?
Guess all those people from Miscavige on down are lacking the basics…

Running Pgm
Give them dinner and they will come… Who REALLY wants to hear more of the same old tripe that has been said 1000X before. "Now I am at cause."  But I cannot tell you what I did because it is confidential. But it is really an "OT Rundown" (and I am embarrassed to say all I did was run around a pole).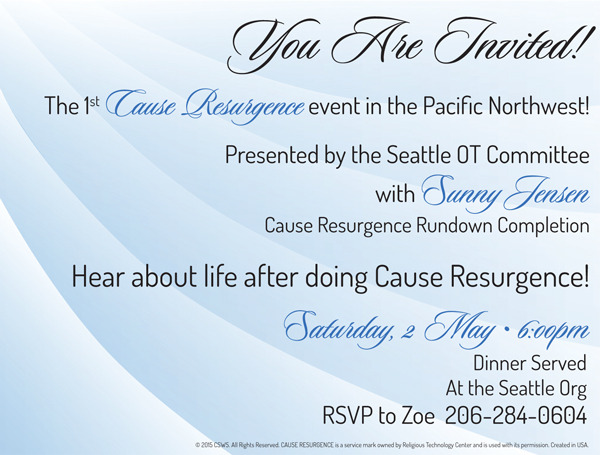 Spring
What happened to Valley finishing by Xmas. Then New Year? Then March 13? Then the extended "LRH Birthday" to the end of March?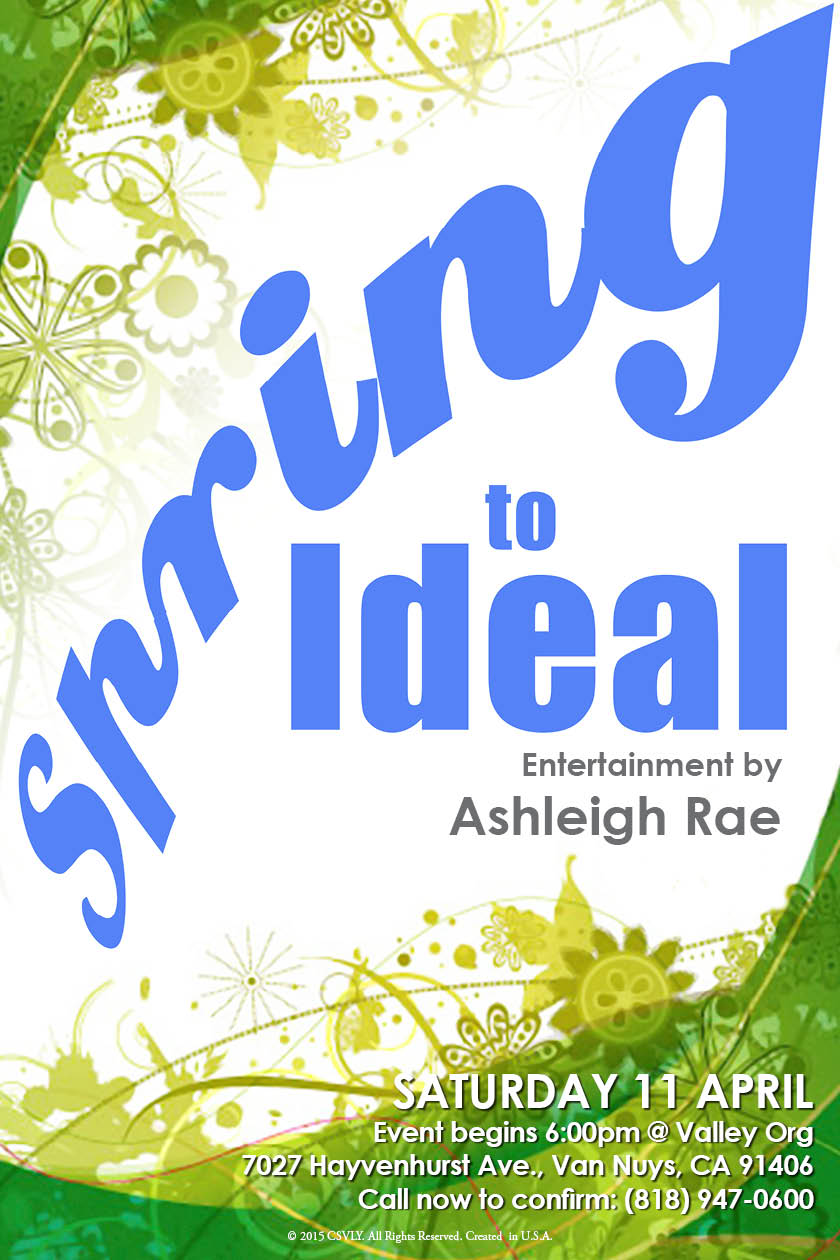 Freewinds
Seriously, the Freewinds should just all deliver seminars to one and another and when they are done they can see if they keep the ship afloat. If they can prove they have some competence they might then attract people to come and hear them explain how to run their lives.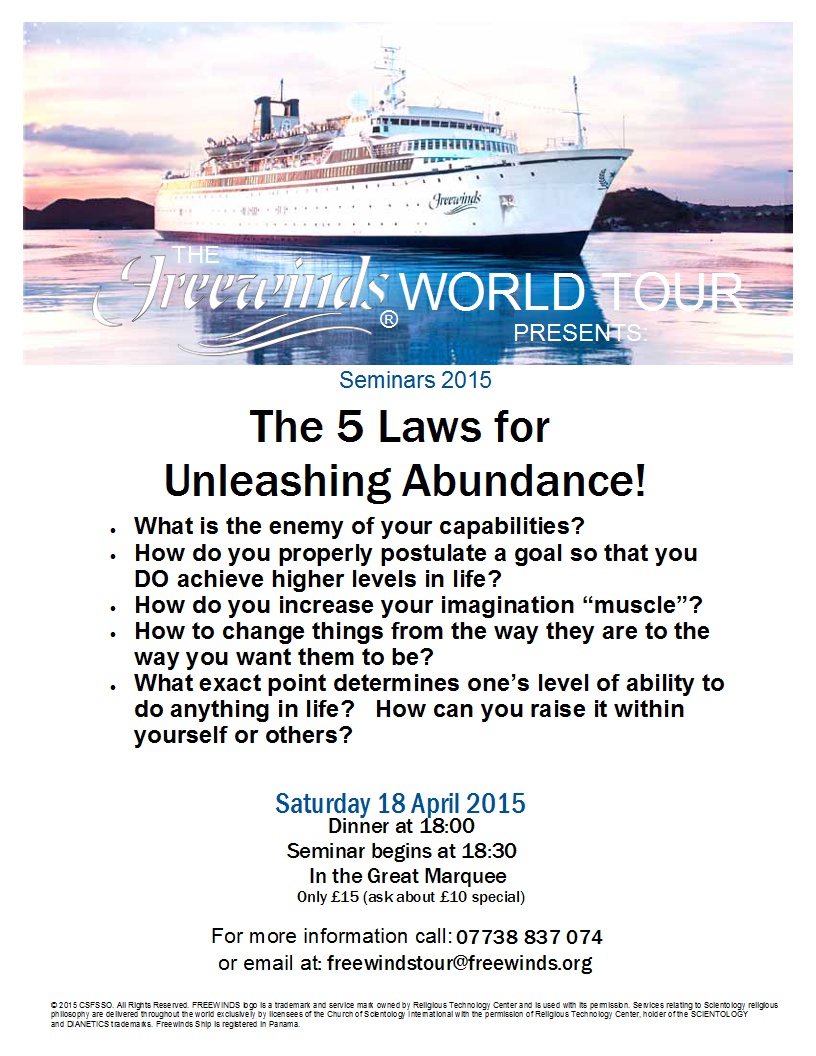 Pasadena
It's not about the money. Really.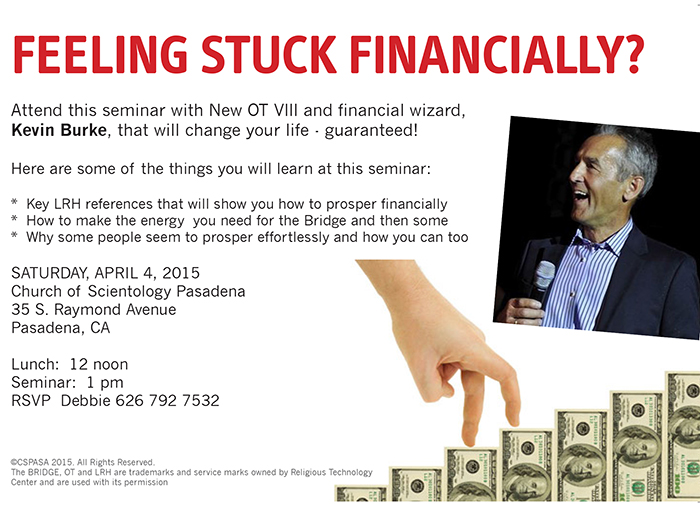 Pasadena's Heroes
Money trumps a Class XII C/S. The true priorities of scientology.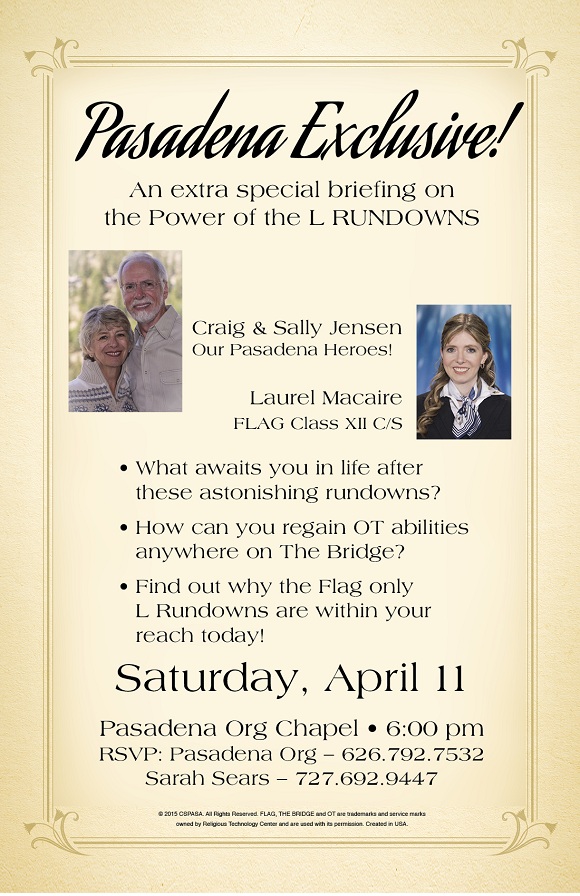 Art
Gobbledygook copywriting. They could do with some art.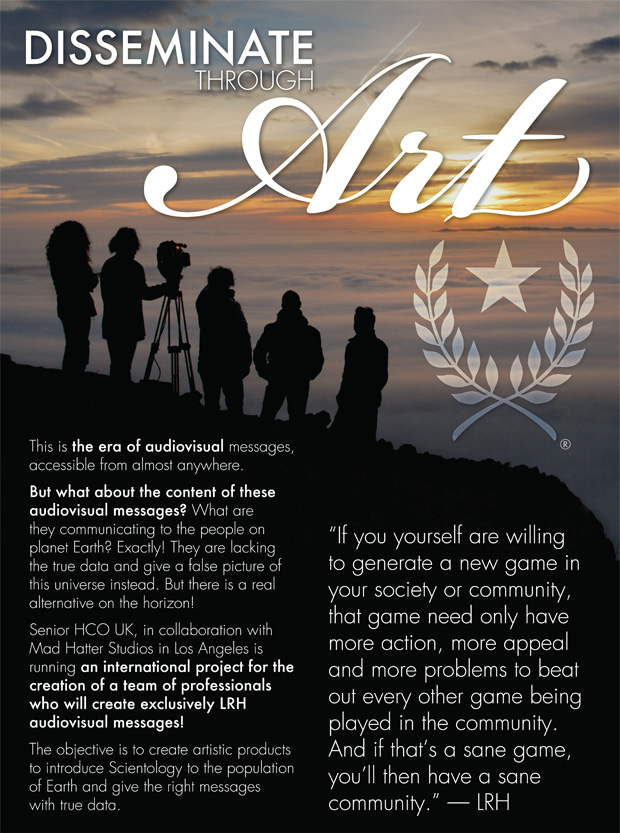 Good News — not really
Another from the "ideal" org in Twin Cities (See above).
Their Easter celebration appears to be 4 children looking for eggs amongst the empty Div 6 videos and an old timer routing onto his Objectives.
Sad really. That $15 million could have been spent on much more helpful things than buying this empty building and sinking a fortune into it for custom furnishings.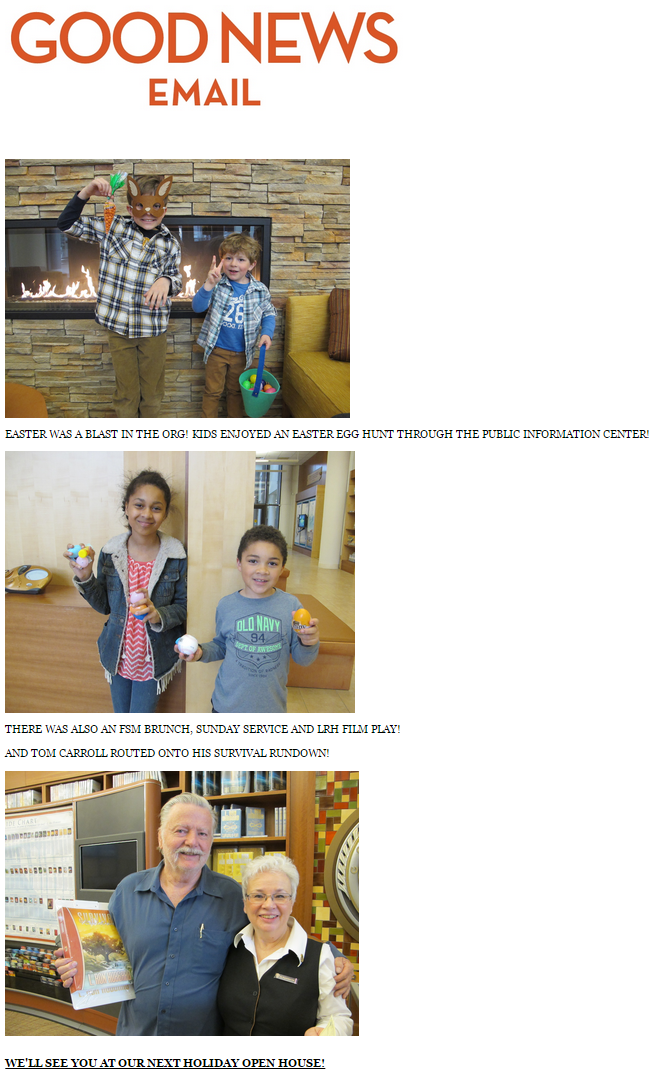 Relationships Lecture
Everything you need to know is contained in one sentence. "Don't ask questions so you don't get declared and your family isn't forced to disconnect from you."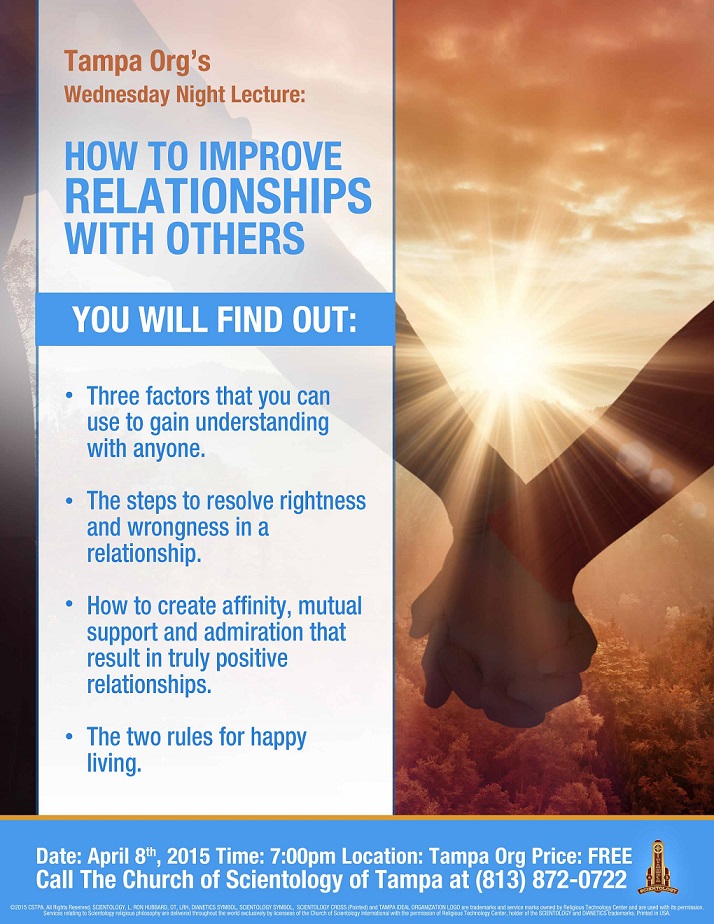 The Four Wrong Ways To Build An Ideal Org…
One of the stranger (and more conservative) emails to come out of the church in a long time.
Dear friends,
In just a few days (five to be exact), we'll be presenting an interesting event here at the Battle Creek org.  At this event, we will cover the five ways to build an Ideal Org– with special attention given to the one that actually works!  This presentation has been prepared by International Management.  They have the benefit of being exterior to all the orgs, and so they can easily see what actions have worked and what ones haven't.
I'm counting on seeing you all there.  Come to the Battle Creek org on Saturday April 11th at 6pm.  Please call (269) 965-5203 to confirm your attendance.
Truly,
Xxxx
"GAK Call Centre"
Seriously?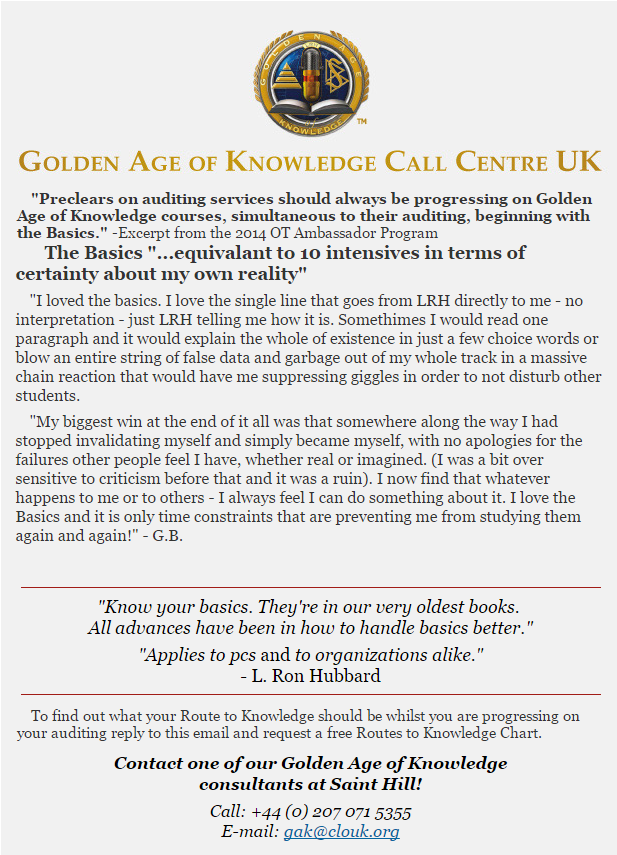 Regraded Being