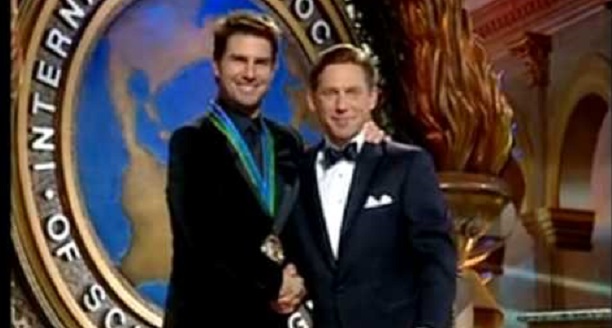 Well, subtract one from the 2 billion people Tom Cruise has "disseminated" Scientology to.
Simon Pegg revealed in an interview yesterday that Tom Cruise has never spoken to him about Scientology. And this stretches back to around the time Mr. Cruise was presented the Freedom Medal of Valor for being the greatest disseminator in the history of history.
Except he doesn't do one on one apparently. Or perhaps Simon Pegg wasn't a big enough being to deserve it? After all, it is a privilege to call yourself a scientologist.
But doesn't Miscavige want MORE celebrities?
This does raise an interesting question.
How come not a single person who has ever worked with Mr. Cruise (and there have been a lot of big actors and directors, but even more makeup people, studio execs, grips, cameramen, PR people etc etc) has become a scientologist? He failed with Will Smith. And with David Beckham. And who knows if he even tried with any other lesser beings (apparently not if you take Simon Pegg at his word — though he is a MUCH bigger name than plenty of others scientology touts as "celebs." Chill E.B. ring a bell?).
Not a very good batting average for the biggest, baddest, bestest disseminator who ever wore an IAS status pin.
Maybe he needs to attend one of Gavin Potter's seminars.
I guess the reality is that the best scientologist David Miscavige knows, isn't really that good after all?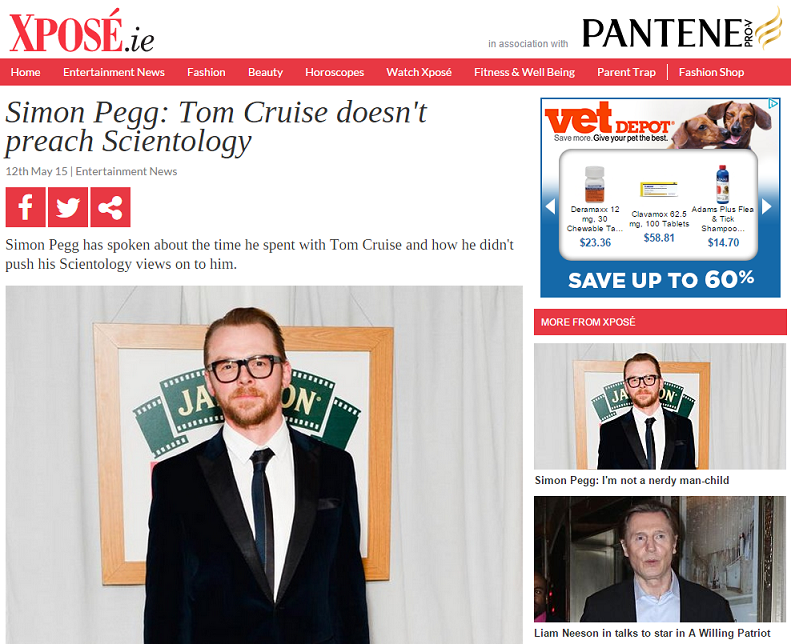 "I've known him for 10 years and (Scientology has) never come up. It's not something he talks about or preaches. I don't know what the story is. The thing about Tom is that he doesn't participate with the public persona of himself, or do anything to alter it."
Radio Airwaves Takeover
While Miscavige is spending more money to build another studio to "take over the airwaves," the bitter defrocked apostates are doing it without the need for any high tech equipment. Turns out all you require is a willingness to be there and communicate, something scientology seems to have none of.
Yesterday morning Claire Headley punched them right where it hurts — talking about disconnection on Tampa Bay's most popular radio talk station. If you haven't done so already, give her a listen.
Meantime, I was on Toronto's leading morning FM radio show talking about Going Clear.
No scientology spokespuppets appear ANYWHERE on ANY media. Even though if anyone would agree to talk, they could be interviewed by a thousand different media outlets.
Rumor has it David Miscavige is sitting in a bunker somewhere plotting to do a "Hitchman" style "interview" that will be sent out to the media. Hubbard did it — a patsy "reporter" who asked pre-ordained puffball questions and it was then sold to the sheeple as an "interview." I would not be surprised to see Miscavige try the same trick. Knowing him, he is oblivious to the reaction a stunt like this would garner. But I can hear him lecturing to the sorry few that remain in his bunker, about how he has had a "bright idea" to deal with "all the entheta" because nobody else is willing to do anything.
I hope I haven't scuttled his plans…