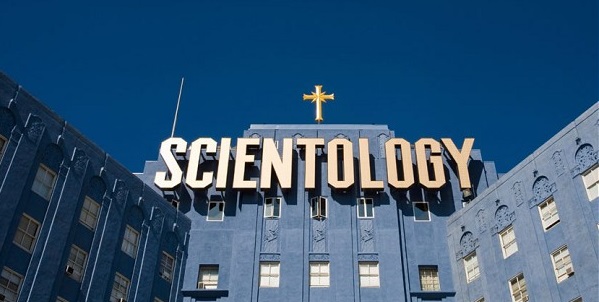 Treating the Mentally Ill: Scientology vs Psychiatry
I always had a hard time wrapping my mind around Scientology's policy on dealing with the mentally ill.
L. Ron Hubbard wrote that Scientology was for the able and that those not up to standards need not apply. He and his church didn't have the time or energy to deal with the depressed, the neurotic, or the insane. Saving the planet before it exploded was hard, grueling work. Dealing with crazy people was a distraction.
Not until sufficient numbers had gone "Clear" would Scientology handle these people.
Psychiatry and Drugs
Two things about LRH: He hated anything to do with psychiatry. And he hated drugs—purportedly. He believed the two were integrally connected, the former responsible for the spread of the latter. All good Scientologists believe the same.
Per LRH, psychiatry deliberately kills people and is responsible for every unhealthy condition from Xenu to Hitler; from the mass extradition of trillions of beings to Teegeack, to World War II and why little Johnny can't read.
From Excedrin to LSD, from pot to crack, Scientologists want as little to do with drugs as possible. Drugs are evil. Drugs kill. When psychiatric doctors prescribe medication for someone with mental issues, Scientologists go berserk.
Every time some crazy shoots up a school or crashes their car into a crowded farmers market, Scientologists inevitably claim he was under the care of a psychiatrist and on anti-depressants—psych drugs. Had this deranged individual simply avoided anything to do with psychiatry, he would have been just fine. And countless lives would have been saved.
The problem is, the church refuses to accept those with mental problems, while at the same time, is quick to tell others how to handle such people.
And thus, we come to that thing I always had trouble wrapping my mind around.
Open Doors/Closed Doors
At least psychiatry treats people with anxiety disorders, who are bipolar, or are depressed. Their methods may not always be the best, but at least they try. Scientology on the other hand, does absolutely nothing.
In fact, the church does less than nothing. They rail against psychiatry while belittling and denigrating all people with mental illnesses—especially those living on the streets. Within the ranks of Scientology, everyone is responsible for their own condition.
Few are smugger than a Scientologist looking down his nose at someone with a mental disease.
Ron's Answer
LRH's solution was to isolate the mentally ill from a "restimulative" and depraved society. Keyed-in people—those under the strong influence of their reactive minds—needed lots of quiet, rest, and vitamins. Later, LRH added the Purification Rundown to the regimen to cleanse their bodies of toxins and drug residues.
I'm not saying this isn't good therapy. Nobody more than me loves unwinding by blowing the city and going for hikes in the woods. Nature is my church and what helps to settle and realign the ol' neurons.
You'd think that Scientology with its millions and millions of dollars would have opened a quiet facility such as LRH described. Nope. Instead of helping the unwell, Scientology would rather spend their money on events and big, glitzy buildings.
Exhibiting charity, sympathy, and compassion is considered harmful in Scientology. By helping the indigent and mentally ill, one is "rewarding downstats," and contributing to their downward spiral. Giving to the homeless is "out-exchange." Counseling the mentally ill is a waste of time and resources.
The Mental Health Industry
Are there abuses in the mental health industry? Absolutely. Do psychiatrists exist with darker, ulterior motives? Yep. Does textbook psychology work? Sometimes. Is it perfect? Nope. Is the industry connected to "Big Pharma?" By the hip.
But at least they're trying to do something. Universities and laboratories are researching and experimenting constantly. Even if psychiatry's success rate is dismal, they accept mentally ill people for treatment. Scientology turns a blind eye.
I'm reminded of the old jest about the Pope and birth control: Those that don't play the game, shouldn't make the rules.
Actions Speak Louder than Words
Scientology likes to think they're doing more to cure mental illness than any other group in the world. They believe they're the only ones with the "tech" and "policy" to handle people; the only ones truly "putting in ethics" on the planet; the only organization bringing sanity to an Earth spinning out of control.
I don't know the statistics, but I would guess that the incidence of mental illness hasn't decreased since LRH introduced Dianetics back in the 50's. Despite church leader, David Miscavige's lofty claims, Scientology has done little to quell this "epidemic."
Last Words
For better or for worse, the majority of the world looks favorably upon the subject of psychotherapy. People see psychiatrists and psychologists out in the field helping people every day. Governments, big and small, turn to psychiatry to handle people who aren't able to mentally handle themselves.
In the eyes of the public, Scientologists make fools of themselves by attacking psychiatry, inadvertently exposing themselves as the crazy ones.
By refusing to help the mentally ill, Scientology has no right to attack psychiatry.
Still not Declared,
Terra Cognita