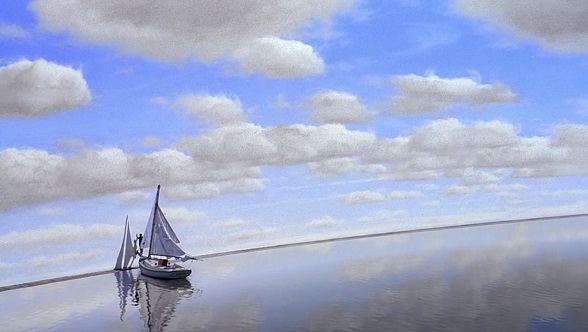 Here is the news you have all been waiting for….
The final two weeks of results in the WUS "Ideal Org" Truman Show money grab game.
First, the results from the penultimate week:

There are some of these orgs that are just not with the program. Remember, this is cumulative for the YEAR. Hawaii has collected 0. Albuquerque $100. St Louis $5000.
This might get them a shoebox in the middle of the road (in the immortal words of Monty Python in "Four Yorkshiremen").
So, how did they do to wrap up the year, in the sprint to become the "First Ideal Continent"? (Never mind the ONLY new org that has opened in WUS in at least the last two decades is Inglewood, a totally artificial org bought by the IAS and no doubt an abject failure, while CC Dallas, CC Ptl and CC LV have all been shuttered).
Well, the sprint turned out to be an afternoon stroll, though some don't seem to have a pulse at all. Even the "mighty" Valley Allstars could not scrape up a $100 "for LRH's Birthday." Seems like Valley is pretty tapped out…
You really have to wonder how much longer they can keep pretending.
In 2003 Miscavige embarked on this brilliant strategy. He told the clubbed seals he had found the "why" that orgs were "trying to do too little" and that an org could not operate unless it was properly set up. He analogized it to an auditing session, saying you cannot deliver an auditing session without a room and a meter and, and, and… Therefore, every org HAD to be "ideal" in order to succeed.
More than a decade later, only 20% of them are "ideal" (and not one of them is succeeding). Obviously this was NOT a why he bought into. He only gave it as a sales pitch to persuade suckers to give him more money. He has not spent the money he already had (more than a billion dollars) to make all orgs ideal and thus clear the planet. Why not? I thought this is what he is dedicated to accomplishing and he "found the why" as to how come that had NOT been accomplished. But then didnt implement the handling for his why other than to tell the public they needed to pay.
But increasingly they are tapped out and the whole thing has stalled. He is trying to convince people everything is all fine in Seahaven when the bow of the boat has pierced the backdrop.
How long can you maintain the illusion Dave?