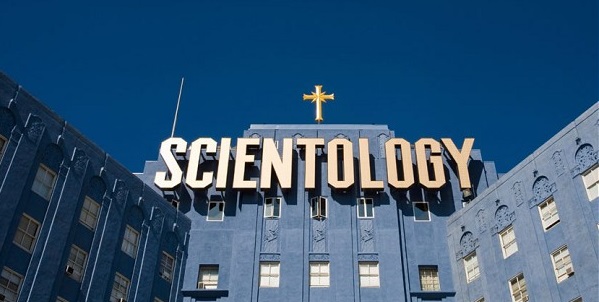 Saturday is Terra Cognita day…
Twisted Policy
Why have so many of LRH's Scientology policies been twisted to the point where they do more harm than good? Did the man consciously intend that these policies be used for evil purposes? Did he write them expressly to harm mankind? To exploit others? Was this all some elaborate scheme to make himself rich?
Did he intentionally include material in these policies that would inflict hurt and damage? Did he really plan it all out this way?
Examples abound of polices that were horribly twisted and misapplied over the years: conditions; disconnection from "suppressive persons;" Keeping Scientology Working; ethics presence; etc. I could spend this whole article simply compiling a list.
Or were these policies perverted by the likes of others, such as Norman Starkey—whom Clearlypissedoff mentioned recently—or David Miscavige, or a handful of other screamers and shouters?
Or were these policies asinine from the get-go, with little opportunity of making positive changes in individuals or organizations? Did "flourishing and prospering" have no chance under his rules and regulations? Or did LRH knowingly leave out crucial puzzle pieces that would have truly improved conditions?
Or was he simply reckless and irresponsible, not fully thinking through the implications of what he was doing? We know he never conducted scientific research. At best, he was flying from the seat of his pants.
Many of his polices made sense, especially when applied in a sane manner. Others were illogical and not well thought-out. Some were flawed from the beginning.
Or did LRH purposely booby trap his Policy Letters, knowing full well they would serve to trap people in his cult? Did he deliberately include some kind of malevolent mechanism in his policies? Was he fully aware of how the "less-than-bright" would interpret and apply his words in a "less-than-bright" manner?
Ethics Presence, or Not
Recently a reader—I think it was Chuck—mentioned LRH's policy on "ethics presence." Directing and leading men supportively while maintaining discipline is necessary in large groups. Encouragement and help, praise and reinforcement are positive components to real ethics presence.
My eighth grade English teacher exuded all of these qualities. He never chastised, shamed, or degraded his students. He never had to raise his voice. His demeanor alone earned the attention and respect of the class.
Within Scientology, however, this policy of "ethics presence" has been grossly perverted by executives who believe yelling and screaming is a positive trait and the best way to expedite production.
Why did Norman Starkey treat people so horribly—which not only was an insult to common sense but clearly a violation of Scientology policy? Was he under the spell of wicked policy or was this behavior innate?
Or…was he simply emulating his master?
Application and Stuff
Why is one man able to apply a piece of policy intelligently, whereas another fails spectacularly and runs around like a madman—all the while, squashing and belittling all those around him?
Most people use hammers as they were intended: to help build furniture and houses. A small percentage, use them to clobber people over the head.
The assignment of Scientology conditions is another example of policy gone wrong. A sensible, well-balanced senior sees his junior's stats dip slightly, shrugs, assigns him the condition of normal, and goes back to work. All too often in Scientology organizations, though—especially in the Sea Org—when a junior's stats dip, his senior flips-out, screams, and assigns the poor sap the condition of liability or treason—or worse, routes him to the RPF (Rehabilitation Project Force). Some seniors make it next to impossible for their juniors to climb out of his condition of Hell.
Few would argue that disconnecting from a truly evil person—a real, bone fide Suppressive Person—is beneficial to happy living. A good life rests, in part, on ridding oneself of destructive influences. Somewhere along LRH's road to spiritual freedom, though, this policy was corrupted from disconnecting from real SPs, to forcing Scientologists to disconnect from friends and family members not in absolute lock-step with LRH and David Miscavige.
How could a rational person—one not thoroughly deluded—follow and enforce such grotesque and depraved policy?
Psychology and Stories
I never met LRH. I never saw the man in action. I've heard stories, though.
One day he could be funny and generous; the next he could be mean and nasty. From what I've gathered, he led not only by what he wrote, but by his actions, perverting many of his own policies to the point where they became "counter survival." No doubt some of you can recall these behavioral dichotomies.
Since he was manic-depressive or bi-polar, I suspect he wrote many of his more worthwhile policies while in his manic or "good" phases. Apparently he ignored his words when depressed and in his "Mr. Hyde" periods. Despite his jolly, good-hearted, public persona, he would fly off the handle; hurt and humiliate people; and assign unreal conditions and brutal punishments to loyal staff. To a large extent, he even disconnected from his own family.
He wasn't strong enough to restrain himself from his own evil impulses.
The Hammer, Again
Some people can't seem to distinguish between "policy well-applied," and "policy perverted." They can't tell the difference between using a hammer for pounding in nails versus caving in skulls.
Some people would never think of hurting another—whether ordered to or not; others will commit the most heinous of crimes with little provocation.
What is it about the human psyche that allows some people to do things that most of us wouldn't dream of doing?
Last Words
I routinely saw policy mangled while I was in Scientology. To my shame, I routinely looked the other way.
I made excuses for the misapplication, rationalized the abuses, justified the cruelty, and dutifully cleared my words in Qual. I wrote up my transgressions in Ethics. If I wasn't unduly affected by the organizational insanity, I buried my head in my course pack and forgot about it.
Except I never really forgot. I couldn't. As the abuses mounted and the injustices spread like wildfire through drought-stricken brush, I could no longer ignore the flames licking at my own tender ass.
It was time to boogie.
Still not Declared,
Terra Cognita