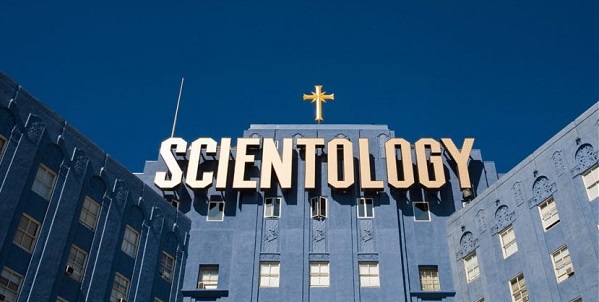 It's SaTerraDay — yay!
Two Main Types of Ex-Scientologists
There are two main types of ex-Scientologists:
Type 1: Those that still believe in the tech.
Type 2: Those that don't.
Not Written in Stone
Are these generalities? Yes. Are there gradient variations and differences within each group? Absolutely. Do people waffle? All the time.
If labeling people was good enough for L. Ron Hubbard, please allow me to indulge in a bit of pigeonholing, myself. LRH preached that his theories were one hundred percent correct and workable all the time. I fully admit that my words are biased opinions. Which is okay. I don't charge money or have any plans to create a religion.
Transformation
Most Type 2s start out as Type 1s, still believing in LRH's tech and policy. Once Ethics gives Type 1s the boot, they begin educating themselves. They begin to surf the Internet and visit blogs; they read books by disgruntled ex's; they watch television and YouTube videos. They talk to other ex-Scientologists who've experienced similar conditions. This transformation takes anywhere from weeks to years. For some, this process started before they actually left.
Some Type 1s never stop believing.
Ron and Davy
Type 1s feel betrayed by current church leader, David Miscavige. Type 2s feel betrayed by LRH. Type 1s believe LRH was a genius. Both Types agree DM is an abomination.
Type 1s dream that some sort of reformation takes place within Scientology once DM is gone. Type 2s hope for the church's imminent collapse.
KSW
Type 1s believe in Keeping Scientology Working and that LRH and all his theories are infallible. They believe that any failure or disappointment with Scientology processing (auditing) is due to a misapplication of the tech—which in turn is the result of misunderstood words and undisclosed crimes.
Type 2s believe LRH was seriously disturbed and that much of his tech and policy, if not flawed, is unworkable. They point to Scientology's dwindling enrollment as evidence.
Type 1s believe the e-meter reads on mental mass—that somehow, it's able to measure spiritual activity. They are convinced that thinking of an incident around the same time their auditor calls, "that," is proof the e-meter "reads" on mental mass and is a viable therapeutic tool. Type 2s aren't so sure.
Science
Type 1s don't require scientific methods to substantiate the efficacy, value, or helpfulness of the tech. Type 2s do, no longer believing everything they read.
Namaste
Type 1s still think psychiatry, the AMA, and yoga are "other practices" and should be avoided. Type 2s embrace other forms of therapy—mainstream or not.
Type 1s are not open to new practices. Type 2s are.
Clear #983
Type 1s are afraid of disavowing the tech and being wrong. Admitting the tech is imperfect, challenges the legitimacy of their wins and gains. It means they "false attested" to achieving states of spirituality they hadn't really attained. They wasted years and thousands of dollars chasing a lie. Admitting to one's mistakes is hard and can be felt as an assault on one's very beingness.
Type 2s acknowledge they were duped.
Conversation
Discussing Scientology with a Type 1 can be frustrating, if not an exercise in futility. Most Type 1s are card-carrying believers in Keeping Scientology Working and therefore, everything the founder wrote is, if not perfect, is at least workable. To think otherwise is sacrilege. They cling to these ideas of a perfect technology by resorting to name calling, "joking and degrading," and tossing logic out the window. (I try to limit myself in this regard.)
Type 2s feel liberated debating the merits of Scientology tech and policy.
Type 1s have to be right. Type 2s, not as much.
Last Words
Type 1s and Type 2s are a real phenomenon. Or…Type 1s and Type 2s are constructs of an over-imaginative mind.
Still not Declared,
Terra Cognita