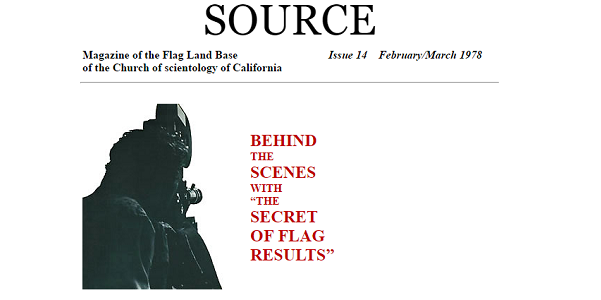 Someone recently sent this to me. I thought it a curious piece of scientology history for a number of reasons.
Starting with the thought there is nothing new in scientology — including their cliches.
You can see it gets off to a roaring start by announcing a "milestone." Today milestones happen a dozen times a year. Back then this was a trendsetting new word to make the lame sound amazing.
It then goes on to claim that the Secret of Flag Results is an "entertainment movie".  Erm, not really – it was in fact a promotional piece to try and drum up business for Flag. And right up front you know you have a genuine scientology promotional piece on your hands when you read that this is a "brilliant idea (and story and screenplay) by Ron". Today it would be "COB" in place of Ron.
here it is in all its glory: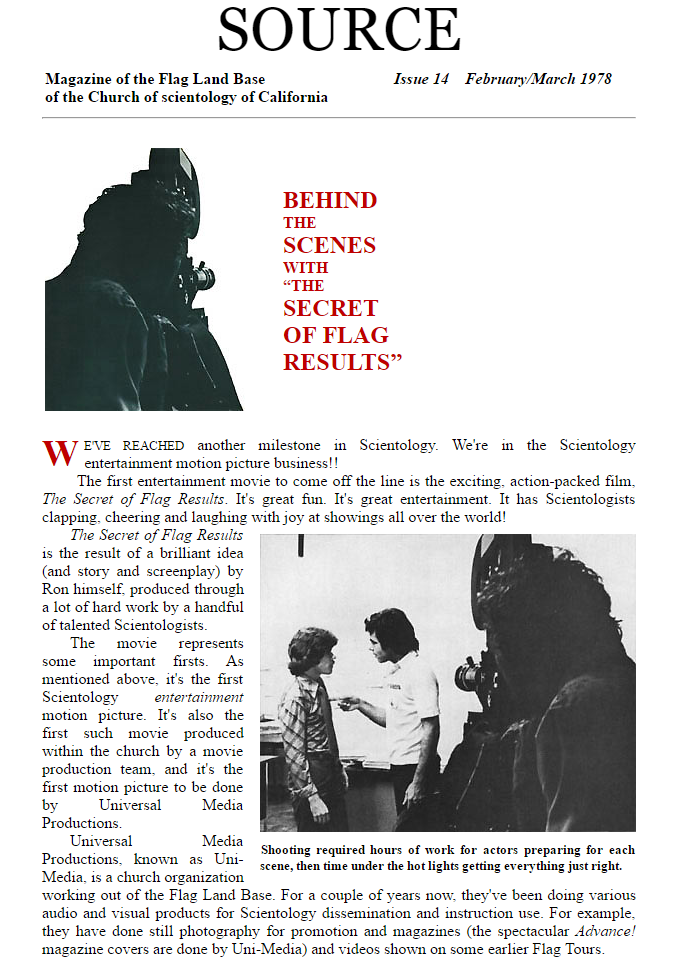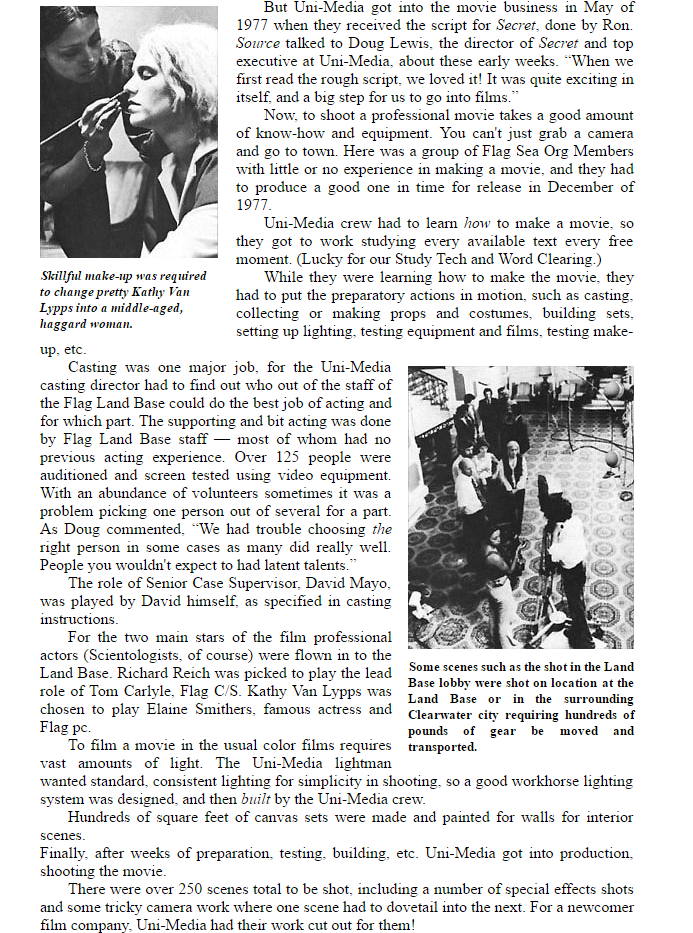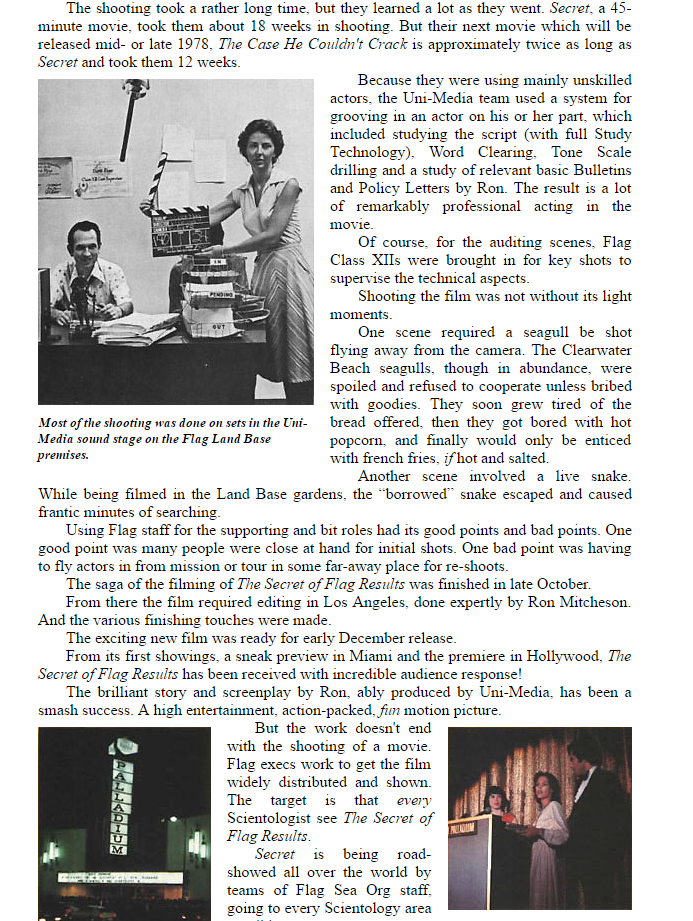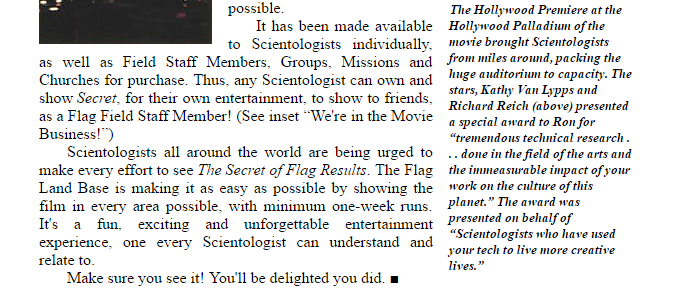 Of course, the self-congratulation and hailing the brilliance of the tech and Ron overlooks something important.  If you have ever seen this film, it makes you cringe. If you thought the Battlefield Earth movie was a bomb, it is not even in the same ballpark of cheesiness, "acting", sets, lighting, camerawork, stilted dialogue, trite characters and feeble plot line as the Secret of Flag Results. But, they try to convince themselves that because they have study tech and Ron, they have mastered the art of movie making and have produced an Academy Award worthy milestone of film.
This is unfortunately so typical of the scientology mindset.  Here is something objectively total schlock and yet it must be praised because it is "from Ron."
UniMed eventually became "Cine" which became Golden Era Studios. Each change of name was another milestone. Finally today the latest is the white elephant KCET — a milestone of wasted money designed to "reach the billions" and today the most expensive non-producing studio on planet earth.
The production values of scientology videos have come a long way. They brought in real outside professionals instead of going on hoping that reading books with good study tech would make them into Oscar winners. What has not changed, ironically, is that they produce entertainment – though they try to pretend their fiction/fantasy is fact. TV ads replete with blatant falsehoods about their size and results. Staged videos of humanitarian aid for internal events. Propaganda films full of lies about reporters or anyone critical of them. These things may all be a "fun, exciting and unforgettable entertainment experience," what they are not is reality.