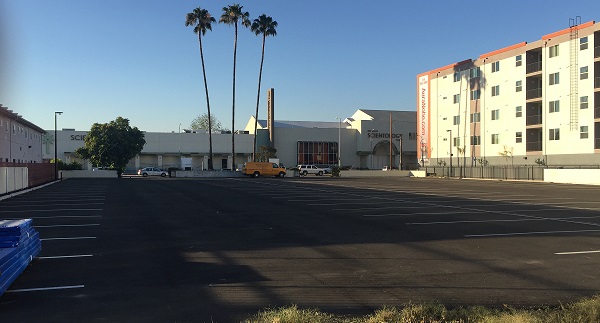 MINUTES
VALLEY ORG OT COMMITTEE MEETING
July 11, 2017
Note:  The minutes are for the sole use of Valley OTC members.  All members receive a copy.  Please do not forward the minutes to anyone else for any reason.
ATTENDEES: Kathy Welch, Diane Temps, Jennifer Jacobson, Karen Brown, Mark Anderson, Vered Ziv, Dali Bahat, Bob Welch, Heelah Cohen, George Goodrich, Lynda Hubbard, Mary Lee Krackow, Patty Riemer, Lisa Benest, Lisa London, Lilach Yaary, Nola Aronson, Colleen Bigler, Rochelle Goodrich, Maryann O'Donnell
Kathy Welch – opened the meeting and reviewed last week stats. 
ANNOUNCEMENTS 
Barbara Wilson, ED Valley Day gave some of the Org's wins in the HGC and wins on recoveries, as well as our booth at Saugus on Saturday with WTH booklets and Truth about Drugs booklets.
Kathy Welch announced MV4 Event next Saturday. This event was Kathy's favorite all about Ideal Orgs and the amazing amount of worldwide expansion for our religion!
Saturday 15 July, dinner at 6:00pm, event at 7:00pm.
Reminders: The new FSM Awards Program at Valley was announced recently. The game is to get everyone onto a service!!!
Freewinds Briefing with Gavin Potter covering new updates on Freewinds activities, services and data on the release of OT IX and OT X! This briefing is for pre-OTs on OT VII, and for New OT VII & New OT VIII completions. Briefing starts right after the OTC meeting here at Valley.
OTC members went into production, call-in for MV event confirms and service starts.
Oh, bummer. They have stopped including stats now.
Pretty soon these will go the way of the Jeff Mintz "Good News" briefings from Flag where he proudly announced the stats — but graphing them over long term showed a very sad story of contraction. Then they were no more.
Now that the Valley is the largest ideal org in the US, one would imagine they would have a LOT of great news about how they have 10Xed their expansion in the last couple of months… Instead, they are crawling further into their shells, hoping nobody will notice they bought $40 million worth of empty square footage and all the promises of "clearing their area" were just that. Promises. And not a single person that made those promises intended to meet them. All they cared about was getting the money so COB could yank a ribbon and try to pretend his empire isn't sinking faster than the sales of DVD manufacturing plants and printing presses (wink, wink).
Hey Kathy Welch — if the MV 4 event was your "favorite", were you embarrassed when you watched it knowing your org has gone absolutely nowhere? Or have you figured out now that it is ALL bs, that NO "ideal org" is accomplishing anything other than increasing their utility bills, and you are now complicit in it so say nothing and pretend your org is doing just great?
This is one way to not have the OTC Minutes distributed outside the OTC. Include absolutely no information in them at all.