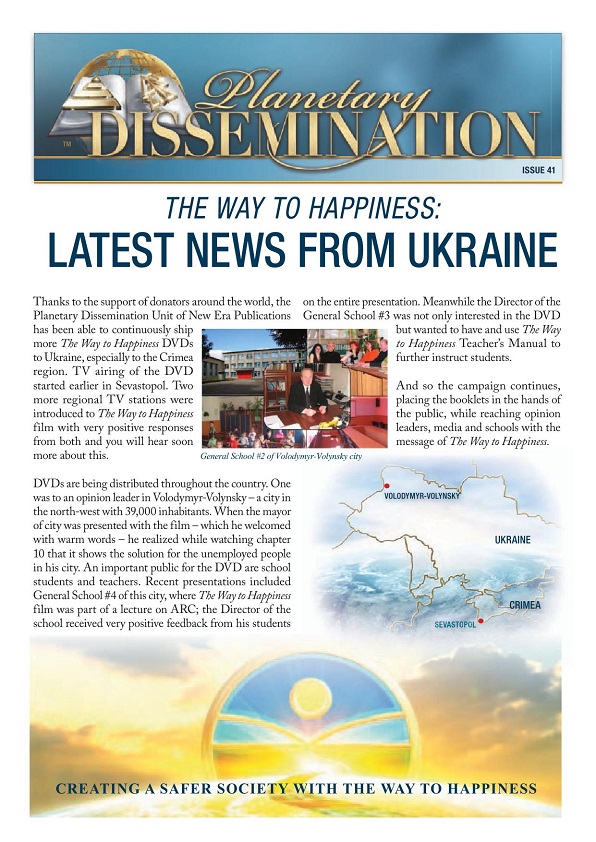 OK, so the truth is outing now.
New Era had a surplus of DVDs, so they are shipping them instead of booklets. That's a bit strange, as every request for money has been to ship "booklets" and to buy "bundles" at no discount….
Now, the "success" is coming from "DVD's" — but really there is NOTHING to show for this except a couple of anecdotes from the always unnamed "officials" and "teachers" who "like it" and "want to use it"…
And isnt it strange that the majority of distribution has been "primarily in the Crimea region" (factually, no longer a "region" of Ukraine) and yet they could not even scrape together a single unnamed "success" from that area, but instead find TWO "successes" from a small town as far away from Crimea or Kiev as you can get and still be in Ukraine.
The con goes on.
I bet NEP is using the money suckers donated for "Ukraine" to unload deadstocks and the next thing we will see are a couple of "successes" about how they shipped reel to reel SHSBC lectures to "Opinion Leaders" in Ukraine and in one library the librarian exclaimed that they had never seen anything like this before and though they could not understand what was being said, they surely contained brilliant things.
Which leads me to wonder whether the DVDs they are shipping to Ukraine are in Russian or Ukrainian? Or English? Or maybe they had a few Spanish and Italian ones left over…