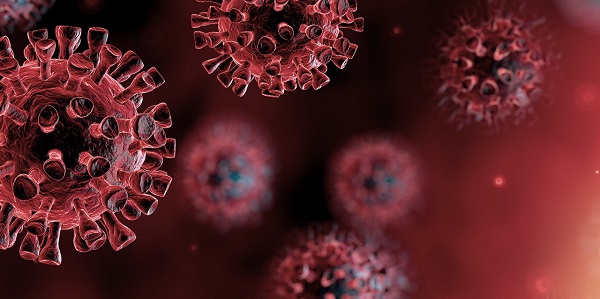 I received a copy of a promotional piece from the Dror Center. It's one of the few successful "independent" scientology groups.
Let me say at the outset that Dani and Tami Lemberger are wonderful people and personal friends and I thoroughly enjoy their company when they come to visit with us. They founded and still run the Dror Center.
I do not subscribe to their views concerning scientology, but they try to help people and do no harm. No disconnection. No Fair Game. No hard sell regging.
What this promo piece does is give insight into the way scientologists view COVID-19 without the filter imposed by the organization that lives in fear of its beliefs being known to the world (just watch them do the Texas Two Step on disconnection, whether they believe in aliens or Xenu and the truth about homosexuality). Independent scientologists are unafraid of expressing their beliefs, and for that they should be admired. Scientology is not in fact more inherently crazy than other religions — it is the deception that is most reprehensible, including the assertion that they don't "believe" because scientology "works."
I have said on a few occasions that scientologists believe disease is only caused by PTSness. They are pretending to the world that they believe otherwise and that disease is a medical matter rather than spiritual. The C/S at Dror has no problem coming right out and saying it, along with a few other tried and true Hubbard "stable data."
"The spirit alone may heal the body."
The news of the pandemic is simply the Merchants of Chaos running wild. He uses comparative numbers to "prove" that this is just "bad news" like I have seen a number of other "pandemic deniers" cite. The comparisons are illogical, but I won't even go into this.
Finally, he mocks the "church" for putting out publications about washing your hands or staying a safe distance apart — they are "limited to the body. Oh My God!" and then directs people to the Scientology Handbook chapter Solutions For Dangerous Environment section on Ways to Lessen the Threat.
Aviv Bershadsky is a good scientologist. He espouses what L. Ron Hubbard teaches. NOT social distancing (unless you are a declared SP) or washing hands or disinfecting spaces. As I have said, these publications and videos are merely attempts to gain brownie points with the public at large.
Not bound by the "code" of a corporate scientologist to never utter words in conflict with those of Dear Leader or the institution, Aviv says what EVERY good scientologist is thinking and fervently believes. This IS what scientologists believe.