Well, here is a new promo piece about Ideal Orgs and there is no mention of anything related to scientology.
No mention of auditors made. Releases. Clears.
No mention of helping people off drugs. Or doing anything.
Just collecting money!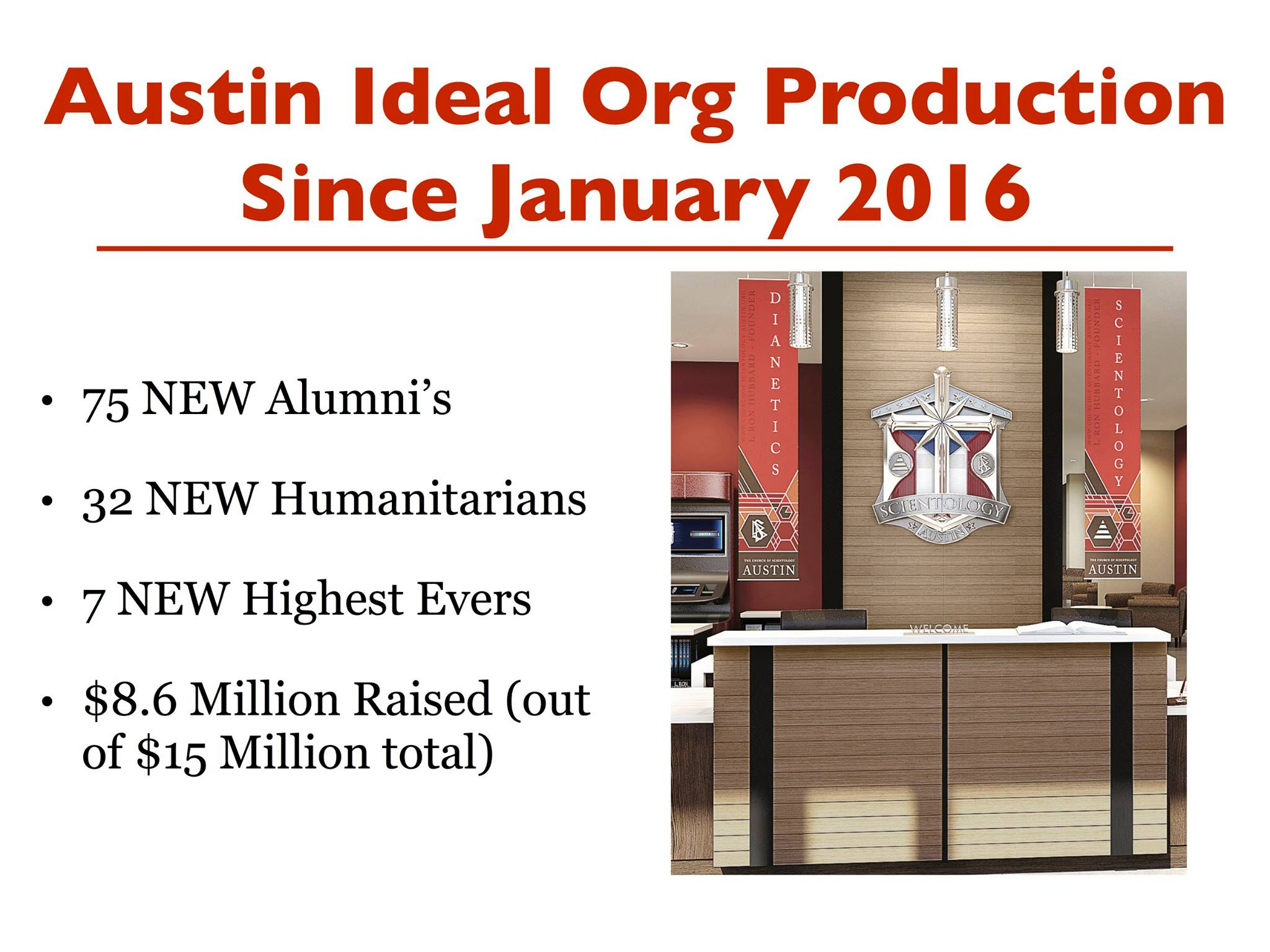 Remember — this org IS NOT MOVING. THEY ARE STAYING IN THE SAME BUILDING.
So, what are they waiting for? It would seem their plan is to begin "Clearing Austin" after they collect another 7 million and then finish "renovating" their existing building. Nothing like "having to have before you can do" which has become the mantra of scientology, in direct contradiction of L. Ron Hubbard.
Guess what Austin — the same people that walk past your door today are going to need clearing 2 or 3 or 4 years from now. There will just be MORE OF THEM. Yet, you have ALL THE STANDARD TECH — there is not going to be anything NEW COMING. You not only have Hubbard's Tech, you also have Miscavige's Golden Shower Tech.
So, how come this org is doing absolutely NOTHING today? They likely have not made a SINGLE Clear in the last year. I don't know for sure, but that is a pretty safe guess.
ALL effort in scientology today is to get money. It is nothing to do with moving anyone onto or up the Bridge.
What is remarkable is they are so proud of this, they put out promo pieces that tout their "production" this way.