Here is the latest magazine from the Melbourne "ideal" org, supposedly the best Class V org in Australia (by a country mile as they say there).
Yet this magazine is what is known in the propaganda world as a Nothingburger.
I comment on various sections below…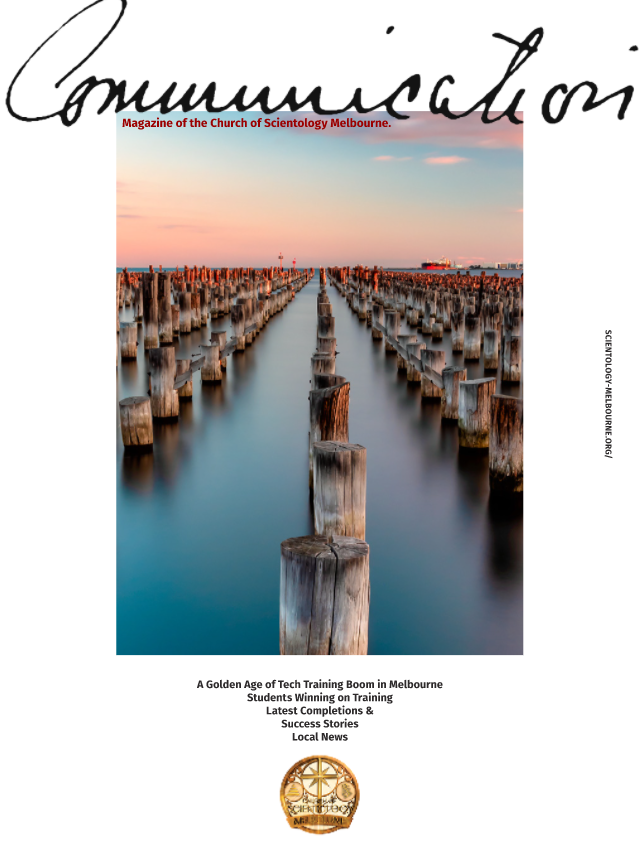 The pretty cover (nothing to do with anything inside) makes a promise that inside you will find out all about the "Training Boom" and the "Latest Completions & Success Stories."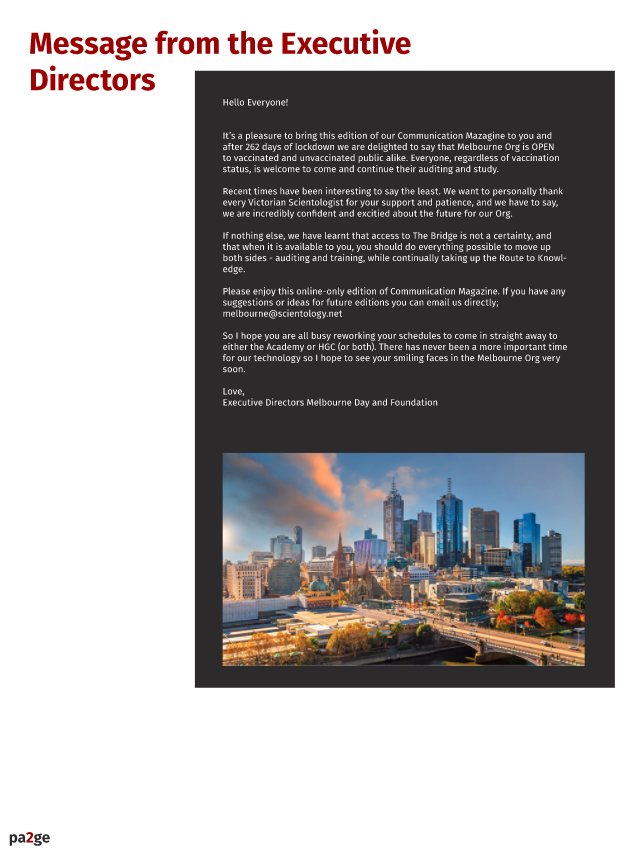 An important message from the unnamed Executive Directors (why no names?)
Of course, as always, "there has never been a more important time for our technology…"
Some filler pages, and next a pitch for training….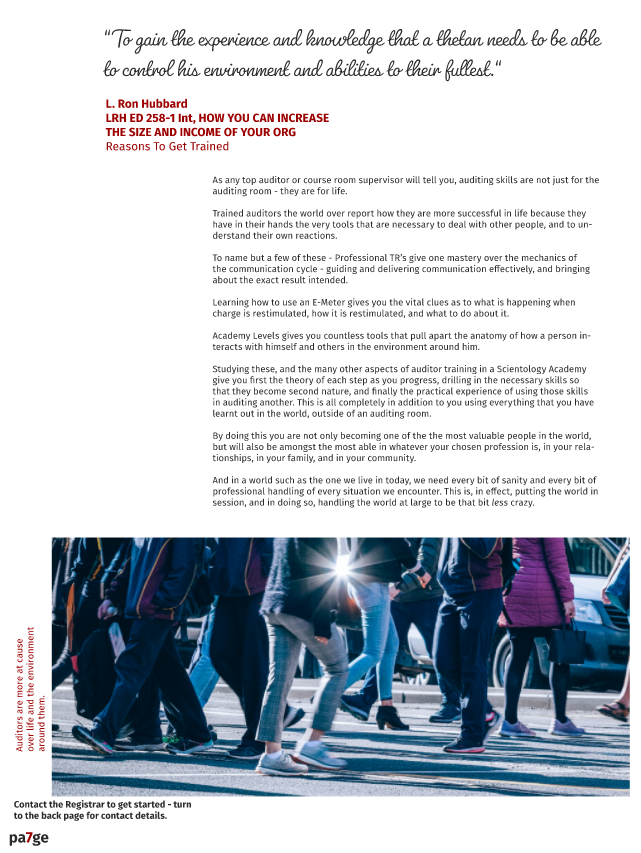 And then the answer to the question everyone was dying to know "How to Sign up for Training"….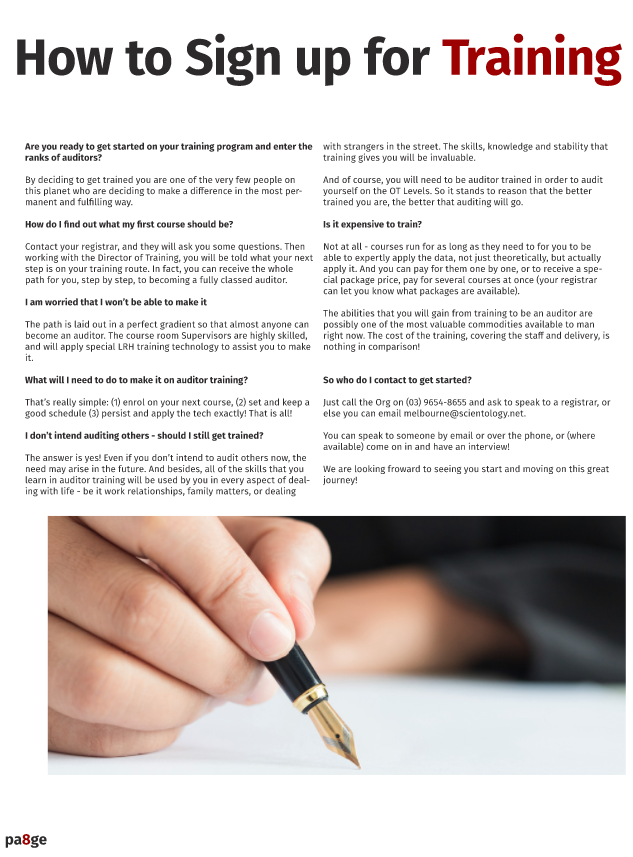 Now, presumably we get to some meat and potatoes of the training boom and completions and successes.
Oh, not exactly. In fact, they don't even have anything to do with scientology. It's the non-religious moral code news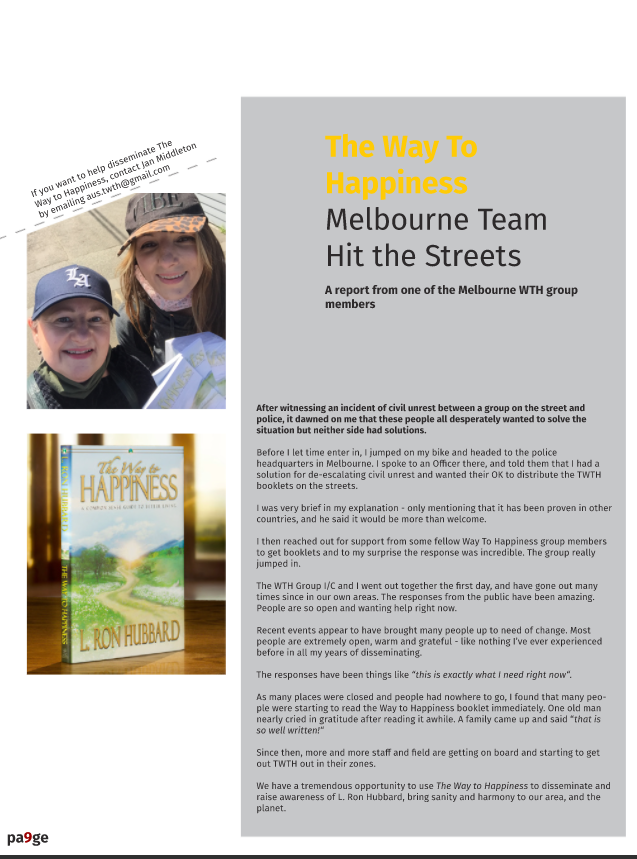 OK, finally — success stories!
But really guys, these are pretty lame.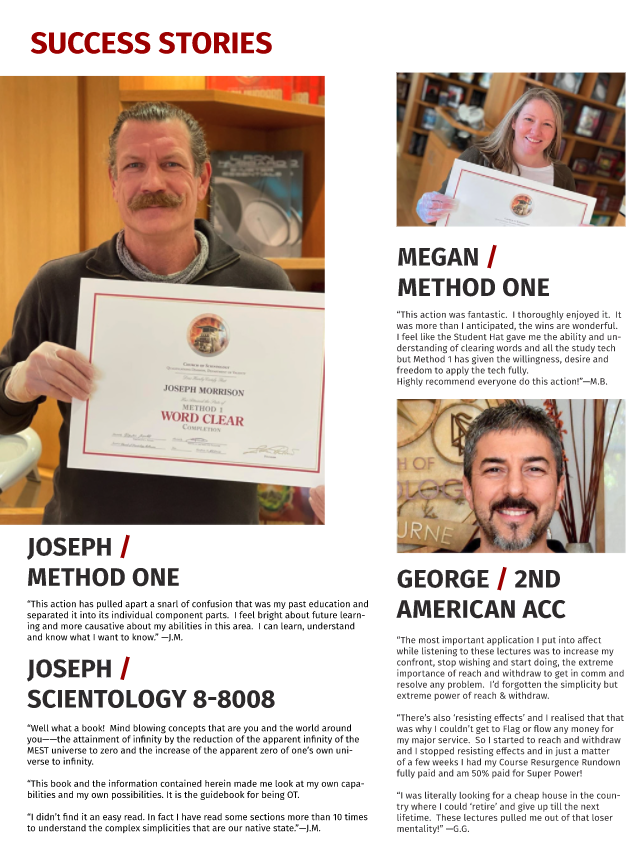 Quickly back to more pitches. Now to buy books.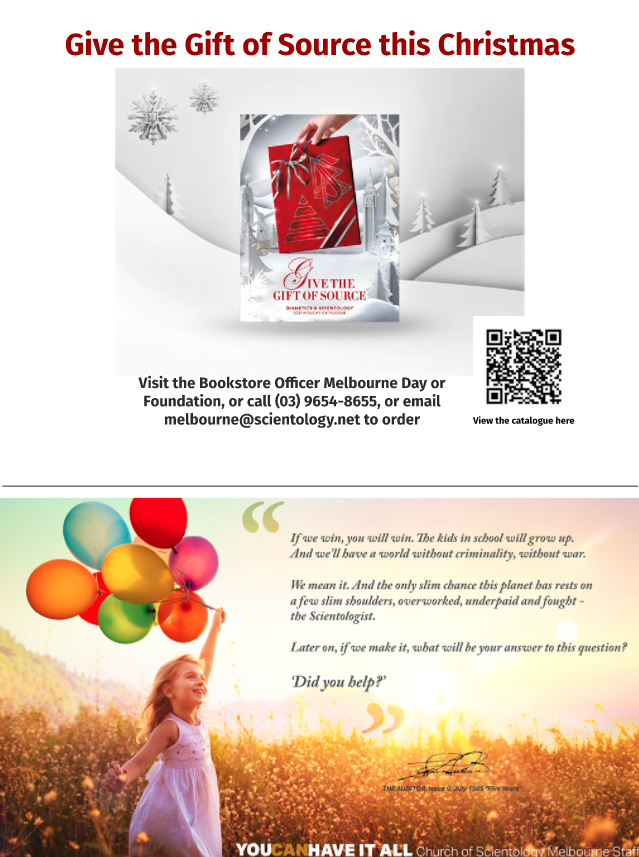 Now we get to the local activities — not scientology though. It's WISE stuff. Secular "tech" implementation that leads the way.
The OT Committee and WTH chapter, United for Human Rights and CCHR are all wanting help. Nothing to report on anything accomplished, just "come and help us, we need it."
A picture to round out the edition.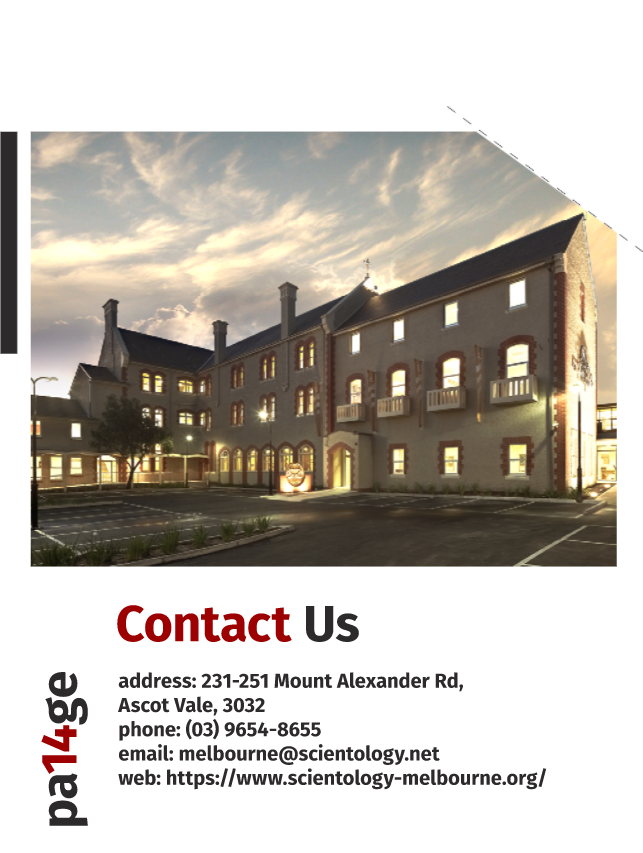 Like I said, a total nothingburger.
And this is the best they've got.