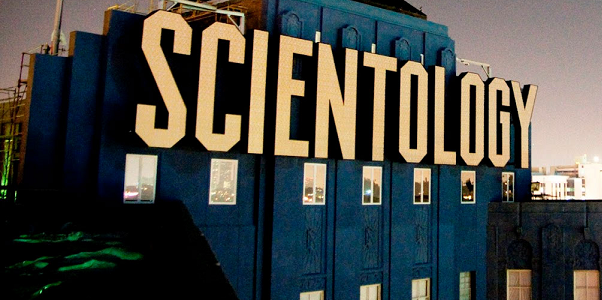 This email was forwarded to me.
Southcoast Mission is one of the few "ideal" missions and is touted as one of the "best" scientology missions on earth.
Why are they ashamed of even mentioning the word scientology in their email?
Of course, everyone knows that the reputation of scientology is horrendous. They have told so many lies and had so many abuses exposed to the world that nobody wants to associate with them. But this is NOT what L. Ron Hubbard says. He proclaims people love REAL scientology — the "Hubbard Brand" and flock to the real thing.
Seems things have changed. He put the huge sign on top of "Big Blue" to announce to the world that this was where they could come to hand over their cash in exchange for being granted eternal immortality. How things have gone downhill since then.  It does not bode well for the future of the scientology empire that one of their best missions fels compelled not to mention the word in their efforts to attract new people… Somewhat reminiscent to the end of est when it had become so soiled that it was abandoned entirely and replaced by a new "brand" (The Forum then Landmark) to distance itself from the toxic old.
These guys are even afraid to mention the Purification Program. Of course, a Google search explains why.
From: Serge Martinot <[email protected]>
Date: Tue, Apr 25 
Subject:
To:
Have you ever felt uneasy and bogged down? I'm sure we all have. We offer an amazing detox program that cleanses your body of all the toxins you have accumulated in your life. It's been used by many, people getting off of drugs and even Police, and Fire department that was involved in the aid of the twin towers. If you would like more information give us a call or email me back.
Thank you have a good day 🙂
Sincerely,

South Coast Mission
26981 Vista Terrace Suite A
Lake Forest, Ca 92630