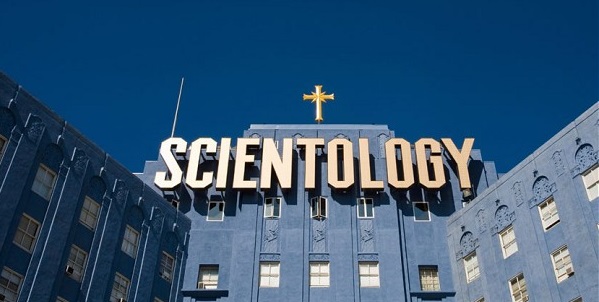 Saturday — Terra Cognita day! Yay!
Writing is Communication
One of the things LRH got right was emphasizing the importance of communication. The more we read and write, the more we understand what's going on. Writing is connecting with others. Writing is learning. Writing is being. Writing is all sorts of shit. Writing is fun.
Discussions on this blog have helped me understand the "stable data" I accepted while inside the bubble as something other than unquestionable truth.
Scientology Cut My Comm, Fuck You Very Much
For over thirty years Scientology cut my comm. Not only my communication with others, but my communication with myself. Listening to what outsiders said about the church was risky business. Expressing my true thoughts was a perilous endeavor. Thinking about anything that didn't align with church doctrine was a crime.
I couldn't discuss the pros and cons of tech or policy with my friends, much less, what went on in session. Critical analysis of LRH philosophy was verboten. What Ron and the church did accept were glowing wins at graduations and events. Anything less guaranteed a quick trip to Qual and Ethics.
Cognitive dissonance nipped at my heels like a pack of hungry hyenas stalking a wounded gazelle.
Communication with Outsiders: Not this Lifetime
I rarely brought up the subject of Scientology with friends and family. The reality gulf between those outside the church and those within was too great—massive-deep-chasm-trench-great. Those who hadn't read LRH couldn't fully understand what was so obvious to those inside. Ron's tech was out gradient to commoners. At least that was how I rationalized dancing in the shadows.
I was embarrassed to talk about Scientology with people outside the church. Admitting I was a member (of a cult?) was always a bit humiliating. No, scratch that. Being a Scientologist was fully humiliating. Admitting I was a member of Scientology was the equivalent of admitting there was something wrong with me. That I was flawed. I wasn't as strong and healthy as I liked people to think I was. I was ashamed to tell others I was a Scientologist.
Society doesn't think well of the church. Most of their criticism is justified. And thus, the thought of FSMing—bringing new people into the fold—is completely unreal for the average Scientologist. I would rather have bathed in hot oil than tried to convince a friend that Life Repair and The Ups and Downs Course would handle what was ruining his or her life. Having to tell them how much it cost to go up the Bridge to Total Freedom was totally "unconfrontable."
For many Scientologists, meaningful relationships with outsiders are next to impossible. Non-Scientologists are considered WOGS—a derogatory and racist acronym for Worthy Oriental Gentleman. WOGS aren't Homo Novi like those who've gone Clear. WOGS lack the tech. Most are out of present time and many are PTS (Potential Trouble Source: one connected to a Suppressive Person). None are as enlightened as a practitioner of LRH technology. Communicating with WOGs about Scientology was a foreign concept.
For decades, I concealed my identity as a Scientologist. I kept hidden a whole part of my life. Cut. Comm. City.
Slapped in the Face…Over and Over Again
We write because of injustices perpetrated by the church—both those we experienced personally, and those suffered by others.
At first, my notions of what was wrong with Scientology were limited to senior management's misapplication of policy. I believed a few misguided executives were responsible for the church's declining stats, poor performance, and abysmal reputation. The tech worked—mostly. Scientology wasn't perfect therapy but nobody had ever come up with anything better. Right?
Periodically, I wrote Knowledge Reports, believing they would help bring about some sort of reformation. Applying policy—by pointing out out-policy—merely landed me in Ethics. Which only made me dig deeper and pull more strings. And want to write more.
Once I Googled "Scientology," it didn't take long to learn of families being ripped apart by a cruel regime. Nor that the church's top brass had gone missing and its organizational hierarchy had been reduced to a single ruler. Most of the familiar faces had been packed off to some place called "The Hole." I learned that all over the world, wholesale groups of good people had been declared "suppressive persons." The inflated stats peddled at events were lies and the person reporting those figures was not only the liar, he was the real suppressive person.
Not long after my foray into cyberspace, it dawned on me that the tech wasn't all it was cracked up to be and LRH's Bridge to Freedom was not as "workable" as he'd promised.
My spouse turned me onto a site hosted by a renegade blogger named Mike Rinder. It didn't take long to discover another by some ex-Village Voice reporter named Tony Ortega. YouTube videos by Chris Shelton had us smiling and nodding our heads late into the night. Ironically, the more I communicated with the "outside world," the clearer I became.
Maybe I could add my two cents by writing something.
Voice
Many ex-Scientologists were libeled and slandered for years—both when they were inside the church and after they got out. All had their communication cut in one form or another. Communicating in forums like this is a chance to even up the score, a chance to separate truth from fiction.
Once I left the church, I could say whatever I damn-well pleased. Injustice demands a voice. The abused deserve the right to be heard.
Writing is an avenue for restoring balance in people's lives that were exploited and abused by a suppressive organization. The more we write, read, and discuss, the more we are restored. The path to enlightenment is paved with open, free communication.
Common Denominators and Memos
Little is more important in life than communication. Art, books, movies, music, the Internet, and science are all important for the exchange of ideas. Communication with family and friends, with colleagues and enemies alike, are essential to living. If survival is our common denominator, communication is a close second.
In the 1954 Credo of the Church of Scientology, LRH wrote, "We of the church believe that all men have inalienable rights to think freely, to talk freely, to write freely their own opinions and to counter or utter or write upon the opinion of others."
Apparently, the staff didn't get the memo.
Cults and Communication
A leading trait of cults is their need to control all communication. Members are restricted in what they can read, what they can study, what they're allowed to discuss, and what they're allowed to write. Screw that.
Last Words
Now that I'm out, I can say whatever I damn well please.
Still not Declared,
Terra Cognita
PS: FXX is airing the Creative Arts Emmy show tonite at 8. I do not know what it is going to contain as there are two nights of these Emmy's that I assume they will condense into one show.
I assume The Aftermath win will be shown as it was one of the biggest "moments" of Saturday night and Leah was the only person they did not start playing "walk-off" music for when her acceptance speech went over the allotted time.