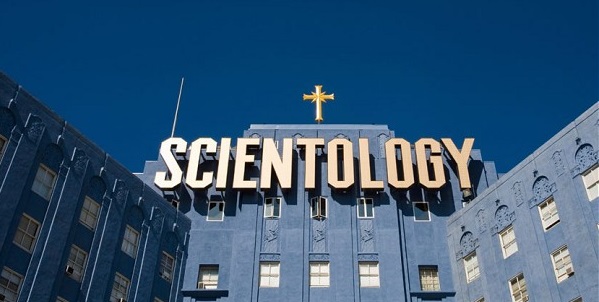 It's Saturday. Time for us to get our weekly dose of Terra Cognita.
Fingers crossed for tonite. In case you are confused, there are TWO Emmy Award shows. The one today (and continuing tomorrow) is called the Creative Arts Emmy Awards and it includes many categories not considered "Prime Time" — including documentaries as well as advances in sound editing and that sort of stuff. The "Big" or "Prime Time" Emmy show is next weekend and is broadcast live on CBS. This one is broadcast on FXX at 8pm tonite.
Now, on with Terra.
Wins and Arbitraries
Lots of people have had wins in Scientology. Lots of people haven't. Some of these wins have been huge. Some…so, so.
One thing for sure, wins are subjective. A win may appear as fantasy to some but it's still a win in the eye of the beholder.
Was there something special about LRH's tech that allowed for these wins? Did he discover some hidden door to the human psyche that everyone else had overlooked? Or did he simply "reorganize" that which had already been developed by those that came before him?
Lab Rats
I would guess that if we rounded up a thousand random people, twinned them up, stuck each pair in a private room for a few hours a day, and had them bare their souls to each other, a number of them would have fabulous realizations, brilliant cognitions, and obtain fantastic wins.
We could facilitate this experiment by teaching them to communicate first—like on a special course. We could further increase the odds of people having wins by creating a snazzy code which included such points as:
Promise to not evaluate for your twin or tell him what he should think about his case in session.
Promise not to invalidate your twin's case or gains in or out of session.
Promise not to process a twin who is improperly fed or hungry.
Promise never to get angry with a twin in session.
Promise to grant beingness to the twin in session.
Promise to maintain communication with the twin and not to cut his comm or permit him to overrun in session.
Promise not to permit sexual liberties or violations of twins.
Shower regularly and smile a lot.
And just think what these twins could accomplish is they were given lists of questions specifically designed to uncover all that hidden crap causing their shitty lives—questions regarding communication, problems, overts and withholds, fixed conditions—those sorts of things. Wow.
We could graph their wins on a Bell curve. At the left-hand side would those who experienced little to no wins. On the far right would be those who had tremendous gains and whose lives were radically changed for the better. The majority would fall somewhere in the middle.
For many of our thousand guinea pigs, these sessions would mark the first time they'd ever been fully listened to and acknowledged by a fellow human being. Some would have had their minds blown. Communicating with another person is powerful damn therapy.
Okay…Stand Back, Ron
LRH was right to twin people up, teach them to communicate, and lock em up in a room with lists of questions. Unfortunately, he couldn't leave well enough alone. For a man who railed against "arbitraries," he continually introduced new twists and turns into his processes until he eventually went into hiding in Creston. And died.
Perhaps his biggest arbitraries were the OT Levels. Many would consider his obsession with overts, withholds, and ethics a close second. Appending specific EPs to all his courses and auditing processes was another. The e-meter was a huge arbitrary! So was the institution of an Examiner. So was Qual. So was turning Dianetics and Scientology into a religion.
Over and over again, LRH introduced arbitraries. His hubris was so great that he couldn't conceive of his processes not working, and so he couldn't stop himself from fiddling with things. If something failed or wasn't going well, it had nothing to do with him. It was because people weren't educated anymore. They couldn't read. They'd taken drugs. And thus, Ron was forced to "dumb-down" and simplify the tech. (It doesn't make sense, I know.)
Every time something didn't work or go as planned, he invented something to "correct" it. And if this didn't solve the problem, he created a whole new level to explain things. For instance, when the state of "Clear" turned out to be a dud, he invented body thetans and the OT levels—which was just another long string of arbitraries—to explain what was holding people back from reaching that vaunted state they'd read about in DMSMH.
That traumatic incidents were strung along lengthy chains in a reactive mind was a cool concept back in the day. That these chains extended back quadrillions of years was harder to believe. That many of these incidents "belonged" to disembodied spiritual beings plastered to our bodies was ludicrous.
Taking control of our lives was laudable. Accepting we were total cause over everything under the sun was ridiculous.
Understanding that we were responsible for our lives was helpful. That we were responsible for the drunk driver that ran the red light that paralyzed our best friend was tougher to accept. That Jane was responsible for the cancer eating away at her organs was mean.
Last Words
Ron expected spectacular wins. All the time. Anything less was unacceptable. Or so he wrote.
For those who didn't get what was promised, don't worry, he's working on a solution and will be back soon.
Still not Declared,
Terra Cognita