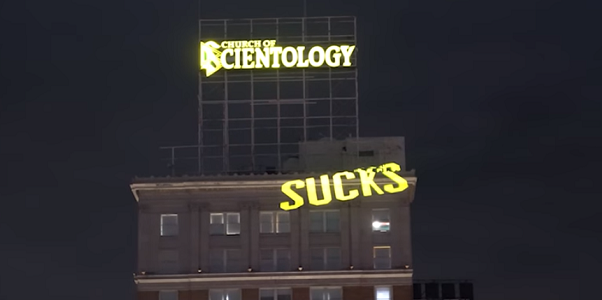 Here is some expert advice from WISE that scientology could use.
The first line is an eye-opener. Just think of this. Scientology CLAIMS they have a product NOBODY can do without. And they have an absolute monopoly on it. Everything in the business is copyrighted and trademarked to be sure there is no competition. It is not just the cure for all illness, mental AND physical, it is the answer to all problems on earth and in the universe and has the ability to restore you to native state as an "Operating Thetan" capable of creating the entire universe, being in complete control of all matter, energy, space and time.
Now, if that isn't a formula for unbridled success, I don't know what is.
But there is a fly in the ointment.
It just cannot be true. Otherwise scientology would have taken over the world.
But, even if you DON'T have that, WISE can tell you how to keep people that you do somehow manage to get in the door. So you had better pay attention.
They can formulate a plan for you to create goodwill. And boy do you need it.
So, listen up scientology — WISE can help you.
The only problem though, is that their "tech" is about as good as the tech for handling all illness and making you cause over matter, energy, space and time.
It does not work at all.
No matter how many times the failures are dismissed by the true believers as being caused by "not applying the tech standardly." Apparently nobody in the history of scientology has been able to apply the tech standardly…